5 Keys to an Arizona Cardinals Victory over the Miami Dolphins in Week 4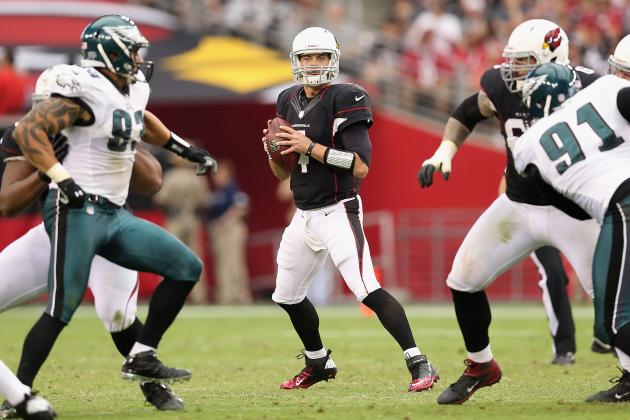 Christian Petersen/Getty Images
Kevin Kolb would love a pocket like this on every play
The Arizona Cardinals managed to survive through three tough weeks of play in the 2012 NFL season, coming out victorious in all of their games.
Over the next month or so, the Cards are facing the "easy" part of their schedule and have a pretty good shot at a 7-0 season.
As great as that sounds, it would be wise to take it one game at a time and enjoy the beat-down they have been laying.
Arizona will take on the 1-2 Miami Dolphins on Sunday, and, contrary to popular belief, they may be in for a tough fight.
Here are the five keys to victory for the Cardinals in Week 4.
Begin Slideshow

»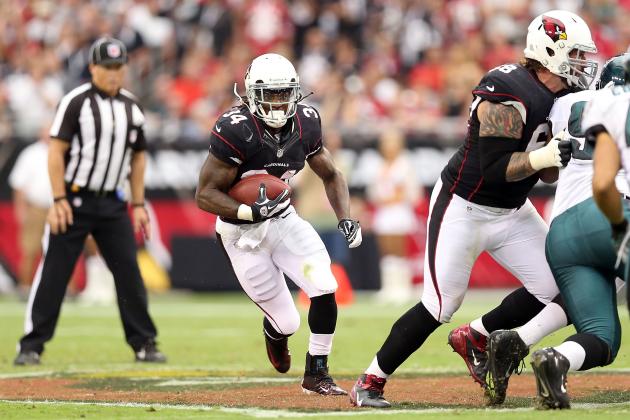 Christian Petersen/Getty Images

The injury bug has not been too kind to Arizona over the past couple of years, and that doesn't seem to be changing in the 2012 season.
Beanie Wells is out again, LaRod Stephens-Howling is nursing a groin injury, Adrian Wilson missed last week and Darnell Dockett is looking to play through his injury this week.
With a handful of players already down, the Cardinals need to use a rotation to keep the players fresh.
Ryan Williams is not going to carry the ball 30 times this game, so we should be seeing some more plays from William Powell or Alphonso Smith.
Arizona has a lot of depth on the defensive side of the ball as well. Keeping the defense fresh is a must if it wants to avoid a big play by Reggie Bush (assuming he plays).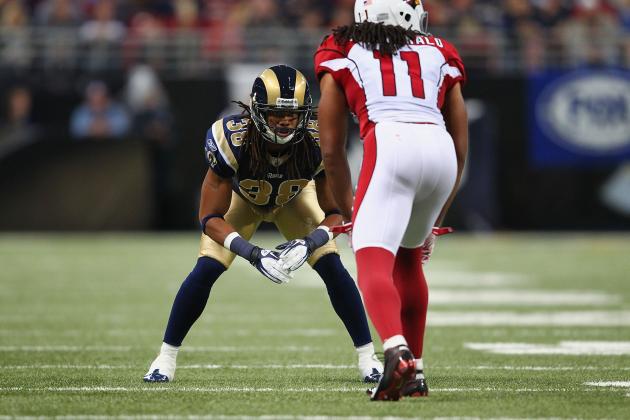 Dilip Vishwanat/Getty Images

This could mean a few things, but the two things I'm talking about here are: a) avoid the trap game, and b) avoid the media trap.
Football isn't the biggest trap game in the world, but when you are facing a division opponent in prime time in Week 5, you may tend to look ahead. It is best for Arizona to just take it one game at a time until we inch closer to playoffs.
As for the media trap, this team has been receiving a bit more coverage, now that it is 3-0. The players and coaches are both on high alert, as the Cardinals are no longer an under-the-radar team.
The Cards cannot let all of this undefeated talk get to their heads. Nothing that the media says should affect them. All they need to do is focus on playing Arizona Cardinals football.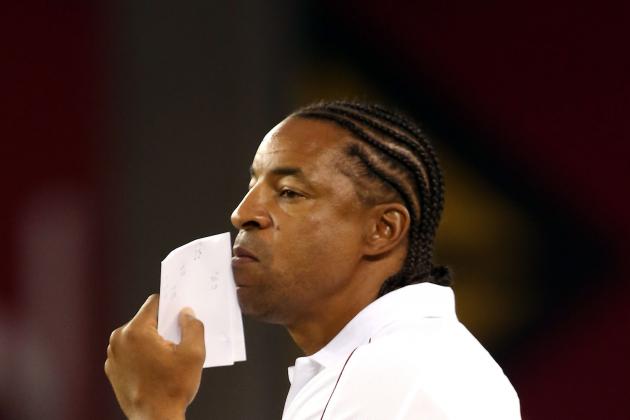 Christian Petersen/Getty Images

After several days in the film room, Miami Dolphins quarterback Ryan Tannehill is scared of the Arizona Cardinals defense. He knows that he will face a lot of pressure and is just praying that he won't get hit too hard.
Joking aside, the Dolphins know that Ray Horton will blitz hard and a lot.
So why not change it up? Pull out a brand new scheme for the first quarter and then go back to the old one in the second. Pretend to send the house on every play. Let Tannehill be the one that is confused. Blitz left, fake right, rush six, rush two. Not one call should be the same in the entire first half.
This Arizona defense has a job to do, and that is to make Ryan Tannehill as uncomfortable as he can be. If the Dolphins get positive yards this game through the air, it should be either because someone slipped or because Tannehill made the world's greatest throw.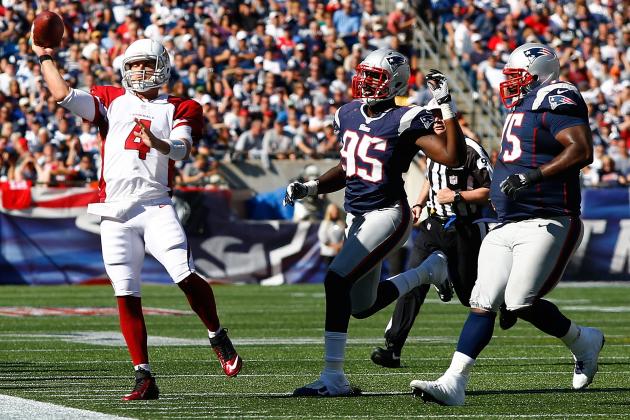 Jared Wickerham/Getty Images

The Cardinals offensive line, surprisingly, has held its ground against some of the league's top pass-rushers over the past few weeks.
A lot of that, however, can be attributed to the mobility of Kevin Kolb. He has done well at escaping the pocket and avoiding sacks thus far.
Yes, John Skelton will be back soon, but that doesn't mean we can leave Kolb out there on a platter. He needs to be protected.
In addition to the run game, the playbook should feature a couple of screen plays and a lot of quick-throw options.
If the Arizona offense can avoid the Dolphins pass rush, then it should be able to put the game away early.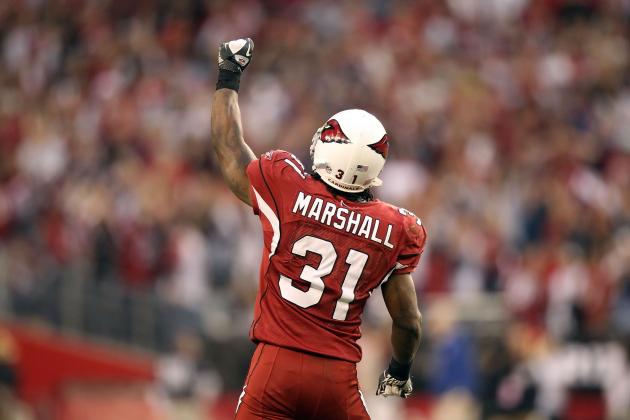 Christian Petersen/Getty Images

Prior to the start of the season, Miami traded Vontae Davis to the Indianapolis Colts, allowing Richard Marshall to take over as the no. 1 corner.
Many of you are aware of how good Marshall was for Arizona last year, and he is doing much of the same in South Beach.
Aside from him, however, the Dolphins have issues in their secondary. In Week 4, they could be without Marshall, as he missed practice yesterday due to a back injury.
This is great news for the Cardinals offense, especially after the game it had in Week 2, when the line finally started to click against the Philadelphia Eagles. With Marshall out, the Cards will have a great opportunity to try a few new plays and build even more chemistry.
Arizona should start the game mainly with check-down plays to see if it can catch someone napping.