UFC on FUEL TV 5: Paul Sass vs. Matt Wiman Head-to-Toe Breakdown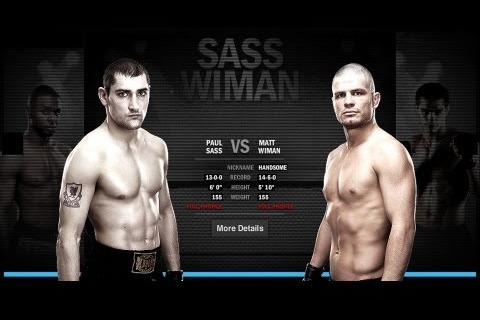 mmastreamed.com
UFC on FUEL TV comes to you this weekend with a dynamite fight in the lightweight division between Paul Sass of England and American Matt Wiman.
Sass has been running through the competition in the UFC thus far, earning a 3-0 record. Wiman is a long-time staple of the division, and has proven to be one of the tougher guys around.
Here is a head-to-toe breakdown of their fight.
Begin Slideshow

»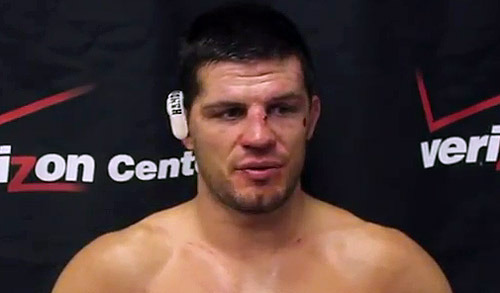 MMAweekly
Neither Paul Sass nor Matt Wiman are strikers by trade, but they have enough to get by.
Sass uses his striking to get the fight to the mat. The telling sign is that he owns no stoppages via knockout. In three UFC bouts, he has not shown much on the feet.
Wiman is another guy who uses striking to get the fight to the mat, but he definitely can strike. Though most of it is done from the top position on the ground, Wiman has knocked out Thiago Tavares while striking on the feet.
The edge here is obvious.
Edge: Wiman
MMAweekly
Like most fighters from the UK, Paul Sass is not a great wrestler and does not possess powerful takedowns. To get fights to the ground, Sass will jump guard or be taken down by his opponent.
Matt Wiman comes from a wrestling and grappling background, which explains his ability to plant fighters on their backs. Most of his wins have seen him utilize top control and ground and pound.
Wiman definitely has the better wrestling technique.
Edge: Wiman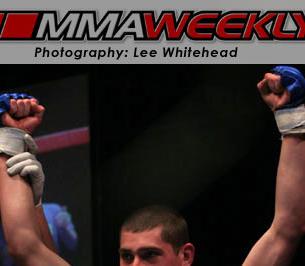 MMAweekly
If there is one thing that Paul Sass is known for, it's his stellar submission skills.
Sass (13-0) is the owner of 12 submission wins. Eight of those are by triangle choke, three are by heel hook and one is by triangle armbar. Victories over Mark Holst, Michael Johnson and Jacob Volkmann have come by tapout.
Wiman is also good in the submission game, owning four tapouts. These include submissions of Mac Danzig and Justin Buchholz.
Either way, Sass has a big advantage in the submission game.
Edge: Sass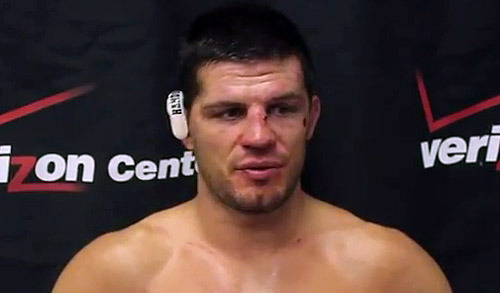 MMAweekly
This fight may mark the end of Paul Sass' undefeated record.
Wiman is going to strike with him and outpoint him. Sass will attempt to get the fight down, but Wiman is too good to let that happen.
Wiman may look to take Sass down, but that will be the extent of the ground battle. The judges will earn their paycheck here.
Prediction: Wiman def. Sass via decision