Cleveland Browns Stat Projections vs. the Baltimore Ravens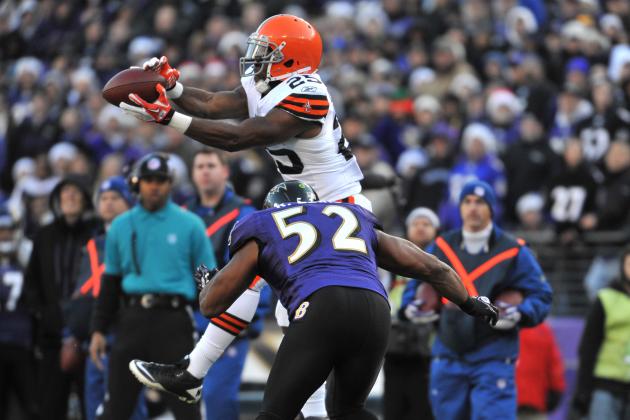 Larry French/Getty Images

After three weeks of close games, the Cleveland Browns find themselves 0-3 heading onto the national stage to face the 2-1 Baltimore Ravens on Thursday Night Football.
If the past holds true, we shouldn't look for a lot of points from the Cleveland Browns. In two games against the Ravens last year, the Browns offense averaged 12 points. The key players on the Browns offense have been replaced with rookies, QB Brandon Weeden for Colt McCoy and RB Trent Richardson for Peyton Hills.
The defense didn't fare much better last year either, giving up an average of 22 points in each game. Their challenge will be even greater this time with Joe Flacco's command of the no-huddle offense and weapons such as Ray Rice, Torrey Smith, Anquan Boldin and Dennis Pitta at his disposal. Despite cornerback Joe Haden's suspension, however, the Browns are tied for sixth in the league in sacks with nine and fifth in interceptions with five.
The Browns offense will look to connect on the deep ball, which has been slightly off target so far. The defense will try to keep Joe Flacco from throwing the ball in the end zone, where the Browns have already allowed eight visits in 2012.
A short week and travel don't typically help a team trying to find consistency or a victory. The Browns will look to combine their defensive performance from Week 1 and their offensive performance from Week 3. If they can, it could result in a victory on national television.
NFL.com reports the regular referees will be back in place on Thursday night to provide a controlled environment for padding the stat line.
Let's take a look at what those stats might look like for the Cleveland Browns.
Begin Slideshow

»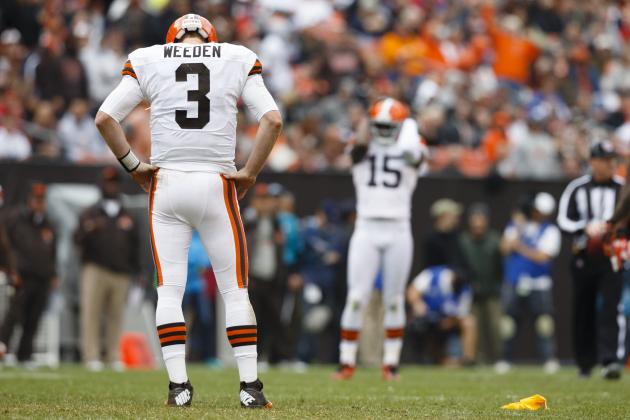 Rick Osentoski-US PRESSWIRE

The Ravens have the 28th-ranked pass defense in the NFL, giving up 289 yards per game. So big plays are available and they should have no problem in the passing game if the Browns can block the inside pass rush of Haloti Ngata and avoid Ed Reed.
Projection
20-of-35, 250 yards, one TD, two INT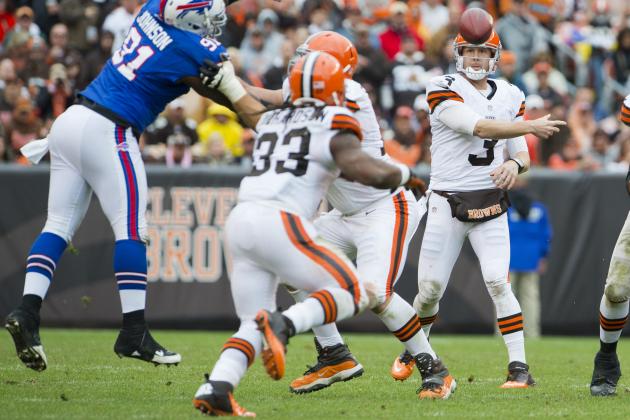 Jason Miller/Getty Images

Trent Richardson will meet up with two of his former Alabama teammates, Terrance Cody and Courtney Upshaw, on Thursday night. They will be bringing all their Ravens teammates to stop Richardson and force Brandon Weeden to beat them.
The Ravens, who are normally at the top of the league in stopping the run, are giving up an uncharacteristic 111 rushing yards per game. The Browns will need to mix up their formations to allow Richardson to take advantage of the average run defense of the Ravens.
Projection
22 carries for 60 yards, five catches for 25 yards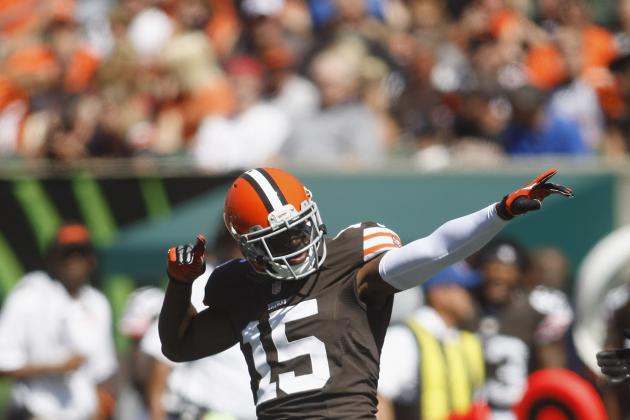 Jamie Sabau/Getty Images

The second-year receiver has decided to stop doing the Usain Bolt pose because of the lack of team success. This should give him less to think about while he is trying to not drop the pass.
Projection
Two catches for 15 yards, one dropped pass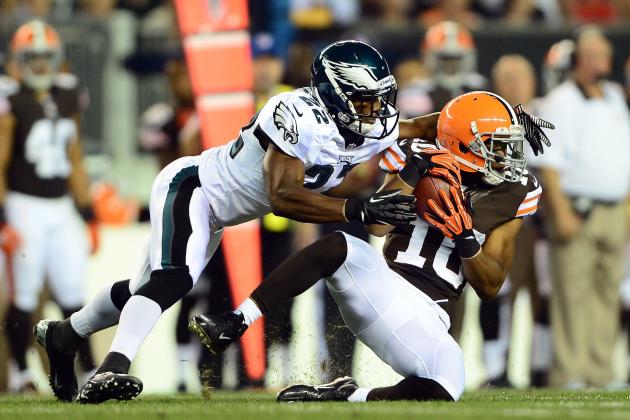 Andrew Weber-US PRESSWIRE

Jordan Norwood has been inactive the first three games of season but will get a chance to play on Thursday for an injured Mohamed Massaquoi. The speedy slot receiver will add a different dimension from big-body receivers Greg Little and Josh Gordon.
Projection
Five catches for 60 yards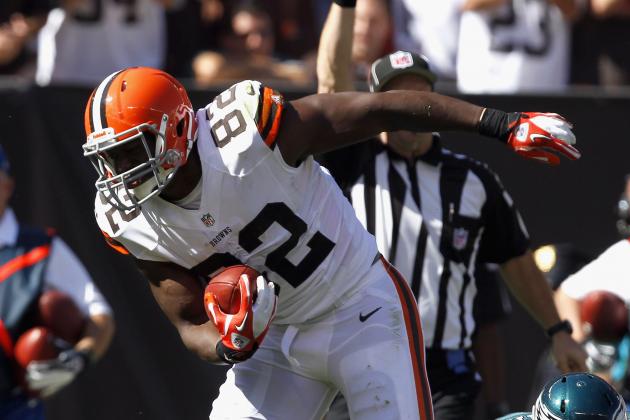 Matt Sullivan/Getty Images

Ben Watson will have to deal with a lighter Ray Lewis, which should allow for good yards after contact. The middle of the field should be open because of a lot of man-to-man coverage by the Ravens defense.
Projection
Two catches for 13 yards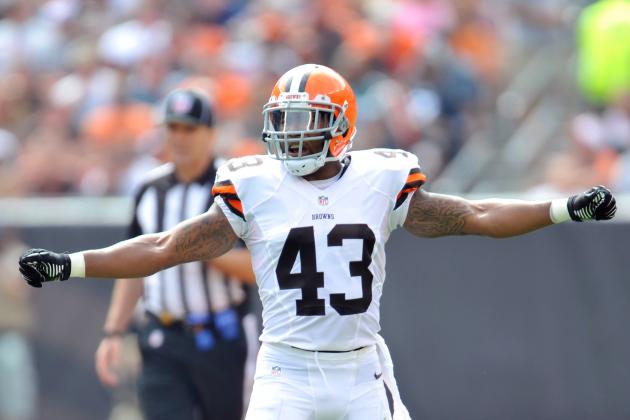 David Richard-US PRESSWIRE

If the tackle prediction below holds up, the Browns will be in good shape. More tackles for Ward will likely mean a lower the score for the Ravens.
Projection
Six tackles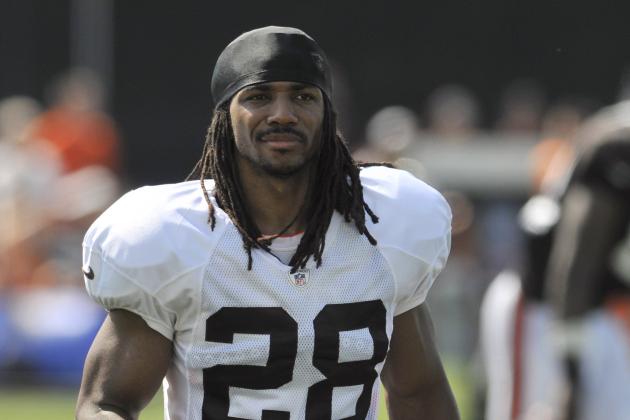 David Richard-US PRESSWIRE

After missing the entire preseason and the first two games, Young played well in his role against the Bills. This week, he will be challenged even more with his coverage of tight end Dennis Pitta.
Projection
Six tackles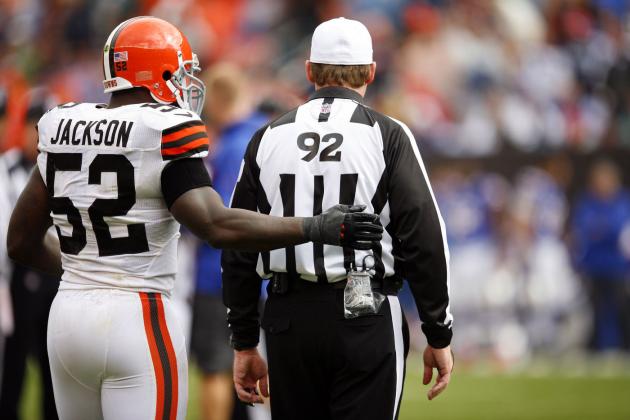 US PRESSWIRE

D'Qwell Jackson has been playing above the large contract extension he got in the offseason. In this game, he takes another break from getting turnovers but still makes his presence felt in a major way.
Projection
10 tackles, one sack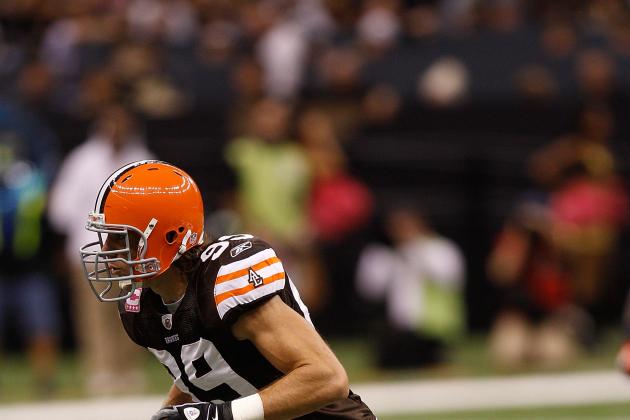 Chris Graythen/Getty Images

Scott Fujita is the starter but is limited to first and second down. In his limited time, he needs to set the edge and limit the big plays of Ray Rice.
Projection
Four tackles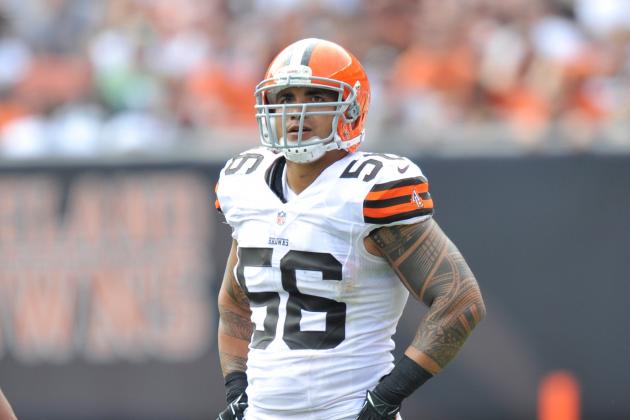 David Richard-US PRESSWIRE

Kaluka Maiava needs to continue to be the sure and steady tackler he has been all season, limiting the running back and tight end production for the Ravens.
Projection
Three tackles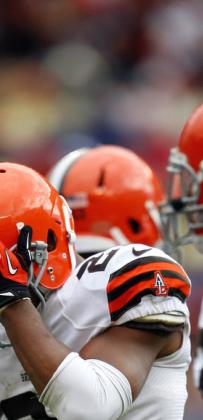 US PRESSWIRE

The Browns cornerbacks will be a focus of attack for the Ravens. Dimitri Patterson will get tested by Flacco to see if he can stop the touchdown parade for the Browns secondary.
Projection
Four tackles, one pass defended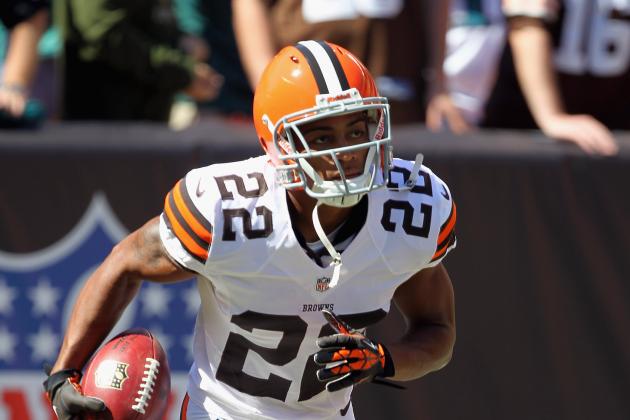 Matt Sullivan/Getty Images

Andy Dalton and Ryan Fitzpatrick both went after Buster Skrine in his fill-in role for Sheldon Brown. Going after the second-year player resulted in a lot of success.
Skrine is one of the fastest players on the Browns, and he needs to trust his ability to change the game's results because of the extra attention he is receiving.
Projection
Seven tackles, two passes defended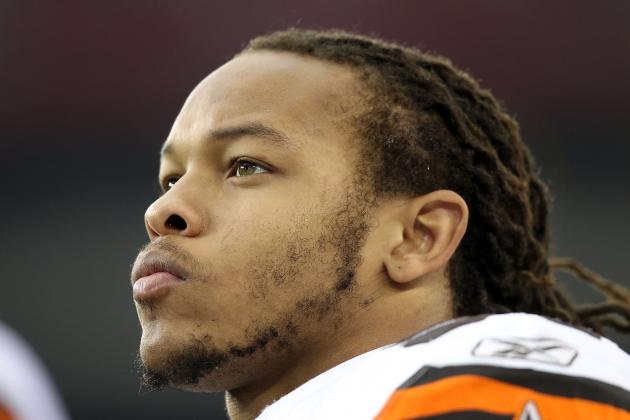 Christian Petersen/Getty Images

The second-year defensive end has been quiet in the sack category in 2012 after 8.5 sacks in 2011. He is seeing more double-teams, but the attention is allowing others on the defensive line to make plays.
Projection
Four tackles, three QB pressures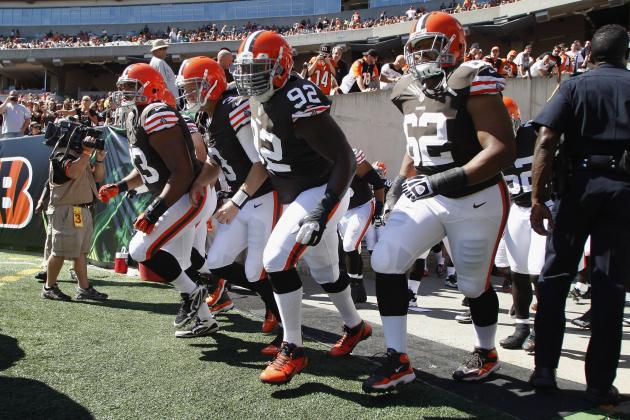 John Grieshop/Getty Images

Frostee Rucker has been solid in his play and has played well against the run. He provides some production in the sack department too. It will be another workman-like night for Rucker.
Projection
Five tackles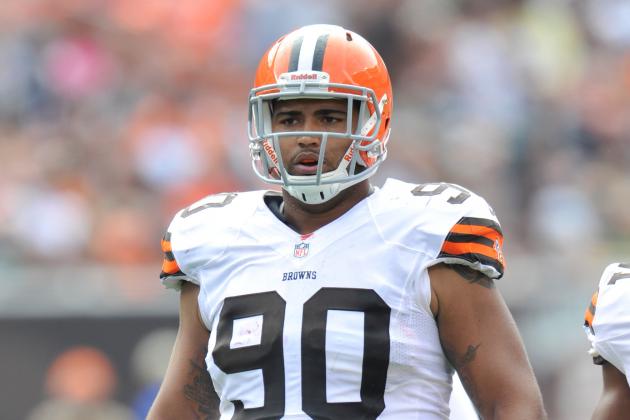 David Richard-US PRESSWIRE

The rookie defensive tackle has played well, but his numbers have been quiet. His impact shows up when he brings pressure in the face of the quarterback. He continues that tonight.
Projection
One tackle, one QB pressure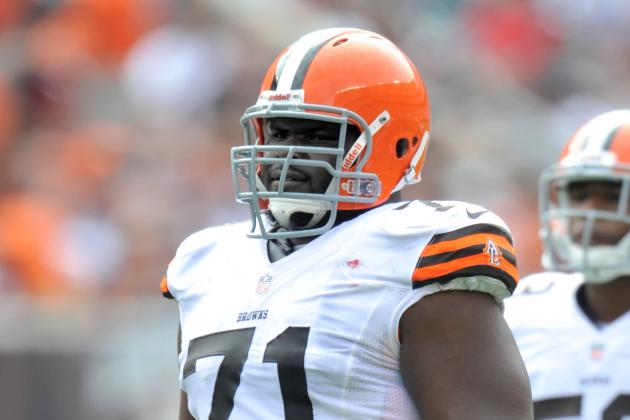 David Richard-US PRESSWIRE

Ruben will need to continue to clog up the middle to force the running game outside.
Projection
Three tackles, one pressure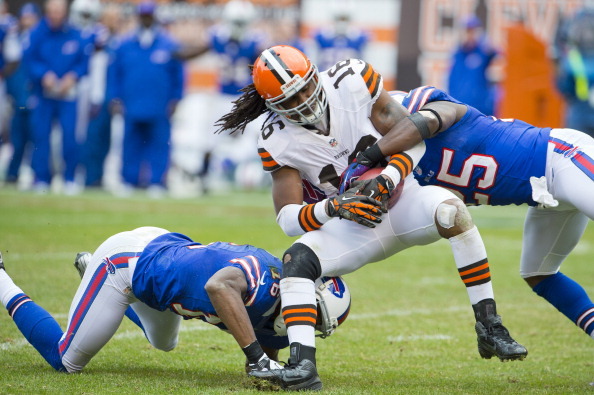 Jason Miller/Getty Images

The all-everything player for Browns will get action all over the field tonight.
Projection
Two catches for 35 yards, 13 yards per punt return, 25 yards per kick return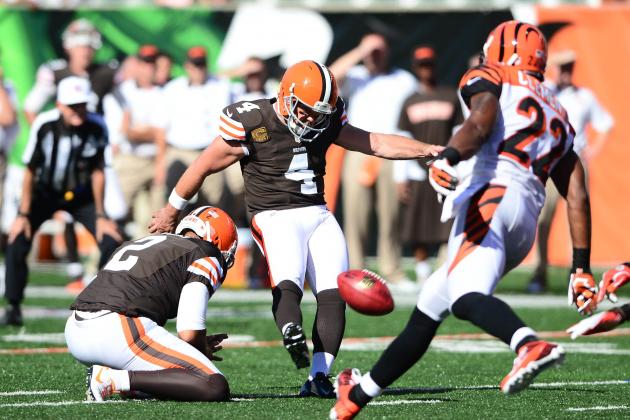 Andrew Weber-US PRESSWIRE

Phil Dawson hasn't had to kick as many field goals through the first three games, but he gets back to work tonight.
Projection
Two touchbacks, three field goals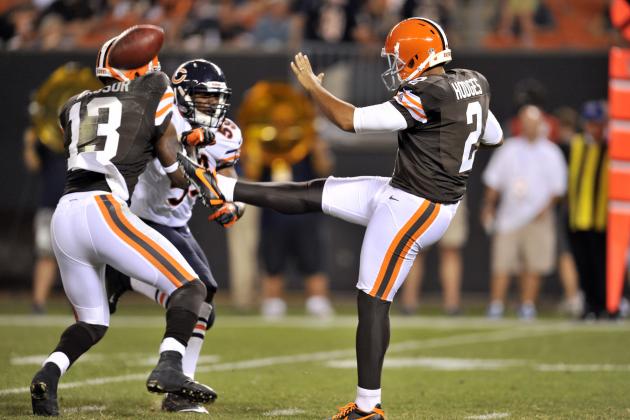 David Richard-US PRESSWIRE

Reggie Hodges hasn't been hitting his big 60-yard punting average, but his solid production continues against the Ravens.
Projection
40 yards per punt average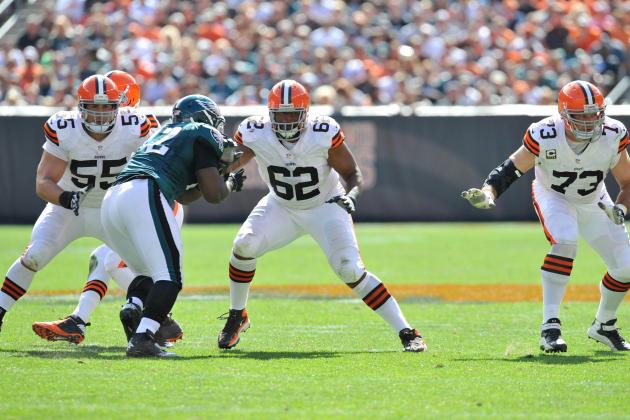 David Richard-US PRESSWIRE

The protection will hold up with Joe Thomas leading the way. The problem is it may not be enough if the other skill players can't execute.
Projection
One sack given up
Rick Osentoski-US PRESSWIRE

Sheldon Browns is now a backup player and will continue to be even when Joe Haden returns. He will play in the nickel package.
Projection
Five tackles
Jordan Cameron is the backup tight end, but he will see plenty of action in the two-tight end set and substituting for Ben Watson.
Projection
Five catches for 45 yards.