Javier Hernández: Reasons to Believe the Man United Striker Is on the Way Back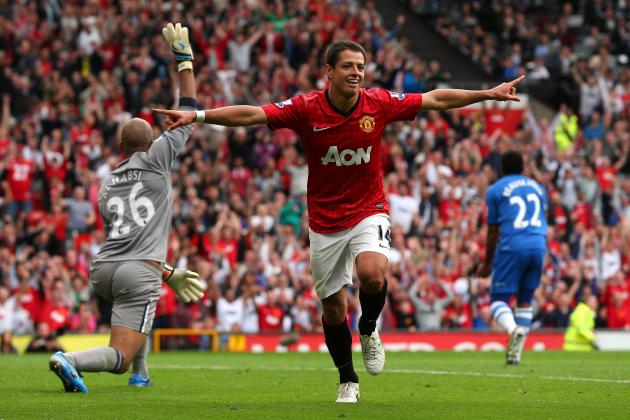 Alex Livesey/Getty Images

Javier Hernández just went through his longest scoreless streak with Manchester United. However, he put an end to 225 minutes without endangering the rival's goal against Wigan.
It has been tough for the Mexican. Last season the competition was already fierce with Danny Welbeck, Wayne Rooney and Dimitar Berbatov as first-hand choices for Alex Ferguson.
With Robin van Persie as the boss' newest addition, Hernández has made an extra effort to be taken into consideration.
There are several things that Chicharito has done to prove he is on his way to getting back to his usual self, so let's find out some of them.
Begin Slideshow

»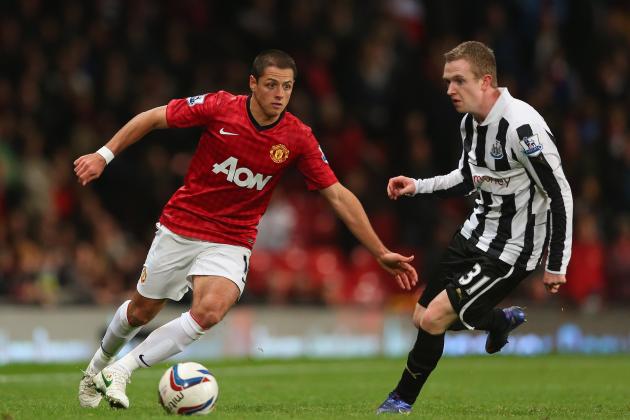 Alex Livesey/Getty Images

Chicharito was not having a great season. The lack of goals and few appearances seemed to be burying him.
Hernández did not have as much confidence as he did before. When Manchester United confirmed Robin van Persie's transfer, the Mexican had a terrible night with the national team. Despite being close to score the draw against the United States, he just couldn't do it.
A coincidence? Maybe, but the thing was that he did not have the same confidence and missed clear opportunities on a regular basis.
After he scored in consecutive games, first with El Tri, then with the Red Devils, Javier trusts himself and is in the right track.
Miguel Tovar/Getty Images

Hernández was not only struggling with Manchester United. The Mexican striker was also having a hard time with the national team and couldn't score until after 316 minutes.
Chicharito missed clear opportunities in four consecutive games, including El Tri's historical lose to United States at Estadio Azteca.
He finally scored at last month's World Cup qualifier against Costa Rica. Javier had never had a streak like that while wearing La Verde.
In 2010, he spent five games trying to accomplish the feat. He finally made it happen against the Netherlands. In that time, Hernández went scoreless for 314 minutes.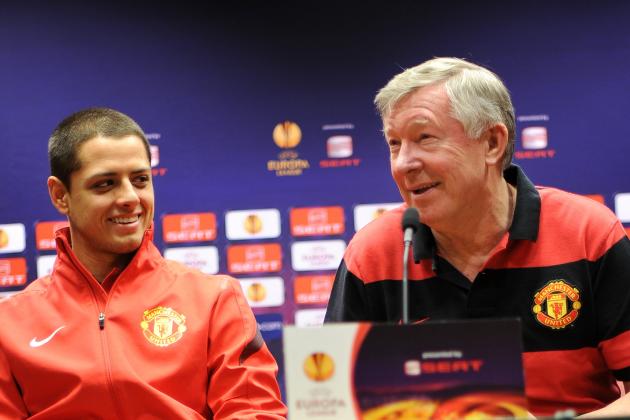 Jasper Juinen/Getty Images

In the first two months of the season, Chicharito had never played this little. This season he has spent 219 minutes on the pitch; that's 45 minutes less than last season, and 51 less than in 2010.
Nevertheless, Javier has stayed patient and seems like he is finally being rewarded. He has played in the last four matches he has been capped, something that hadn't happened since 2011.
Between 2010 and 2011, he played 21 consecutive games with the Red Devils. After that, he never stepped into the field more than three times in a row, until last week.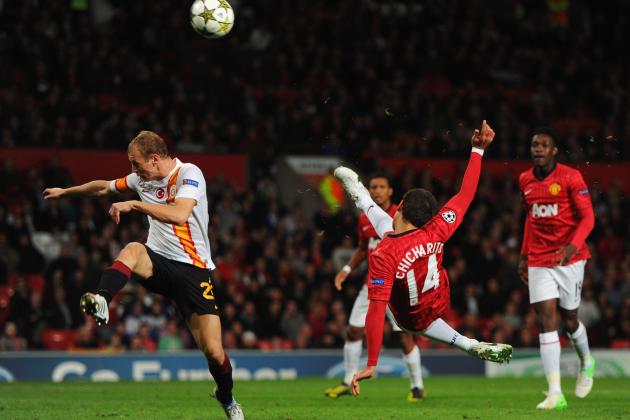 Michael Regan/Getty Images

There is something that characterizes the Mexican, and that's taking chances. Javier is not a shy footballer; he smashes the ball whenever he has a shot.
At the end of last season and the beginning of this one, Chicharito was not risking much and seemed lost.
Now, he seems comfortable enough to go back to his unorthodox moves that have been so successful in the past.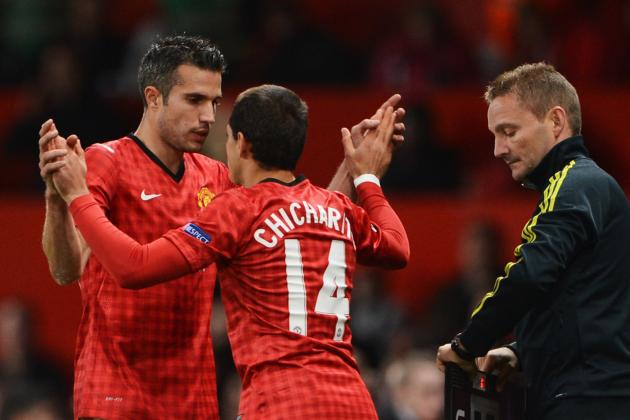 Michael Regan/Getty Images

It seems like Hernández has understood that he may not play much this season, let alone score.
However, he has made huge efforts to help his teammates, either with assists, crosses or defensive plays.
Chicharito knows that his success comes second and the most important thing is helping the club.
In August he said (h/t Gemma Thompson, manutd.com): "If the goals are coming then good, but as I've always said, I would swap every one of my goals for a title with Manchester United."