BYU Football: 4 Keys to Friday's Game vs. Hawaii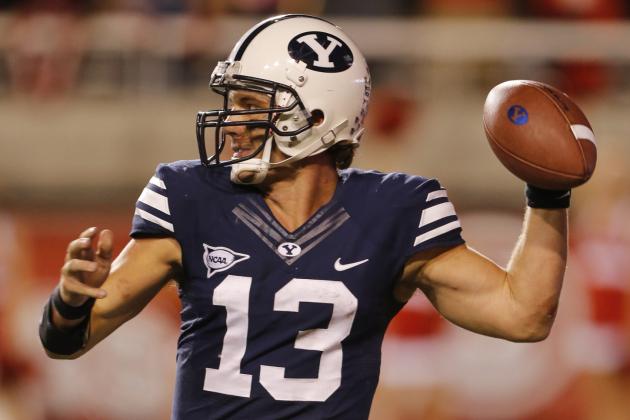 George Frey/Getty Images

This may sound like the biggest lie you've ever heard, but BYU has a huge, huge matchup against Hawaii coming up on Friday.
No, it won't be a big game because of the team that the Cougars are facing, but because they are looking at a crossroad of their season right now. In other words, if they lose this game, they will likely lose to Utah State, Oregon State, Notre Dame and Georgia Tech, which places them at 5-7. Or, if they win, they could win all of those, and finish at 10-2 at best (likely 8-4).
So, a win this week is necessary for a successful season, and here are four keys for that to happen.
Begin Slideshow

»
Otto Kitsinger III/Getty Images

Look at the picture to the left. It depicts Riley Nelson, who played against Boise State last week with an injured back, being sacked by a Bronco linebacker.
Sigh.
That kind of thing can't happen four or five times a game. As an offensive lineman, it is your responsibility to protect the quarterback, even more so if he is injured. Just because Nelson and Hill are mobile quarterbacks, it doesn't mean that the line can have a break from blocking.
When an offensive line blocks like they should, quarterbacks are given time to make good decisions, and holes open up for running backs. And as of late, neither of those have been happening, and change needs to start with big men up front.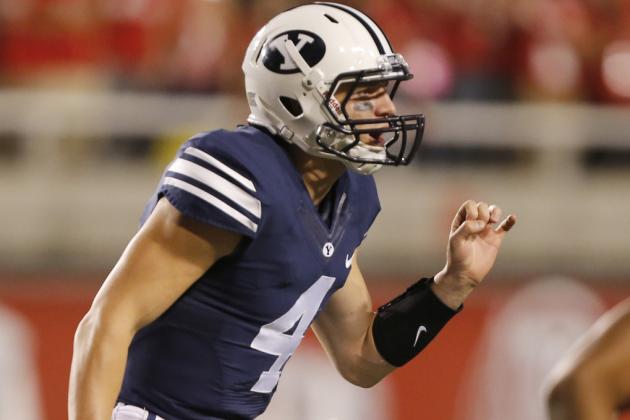 George Frey/Getty Images

This key goes hand-in-hand with the first, as successful play from the quarterback comes from efficient linemen. And realistically, BYU hasn't had a good game from a QB since the Weber State game.
Since then, Cougar quarterbacks have committed five turnovers and only scored three touchdowns, which led to two losses. Sure, Riley Nelson has been hurt, but in order to have a successful season, the guys under center need to play much better.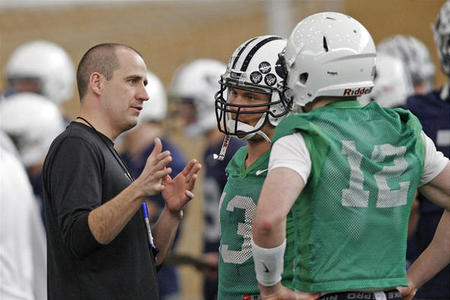 DeseretNews.com
In the world of sports, when a team struggles or is not playing well, the coaches are always the obvious scapegoat.
And I hate that.
I mean, it isn't always the coaches' fault. A team could have a player that makes bad mistakes and is a reason for some inconsistency. But with the way that BYU's offense is performing right now, you have to notice some of the flaws caused by poor coaching.
When it comes to the current quarterback situation, changes need to be made. I understand that Riley Nelson is the type of guy that would stay in the game if he was on his last leg, but Brandon Doman or Bronco Mendenhall need to step in and say, "Hey, you're hurt. You can't play." We haven't seen that yet from either of them, and that is something they must do.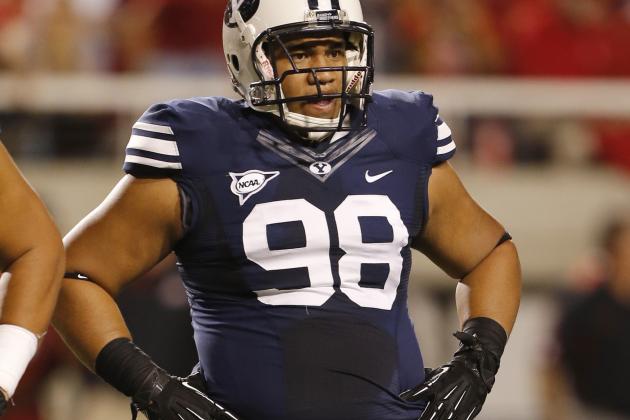 George Frey/Getty Images

The defensive line has always been this year's defensive weak spot, and now that Eathyn Manemaleuna is out for the rest of the season, it will be more shallow than ever. With Romney Fuga, "Ziggy" Ansah and Ian Dulan the big names on the line, Coach Mendenhall may shake it up a bit and only put two men up front (as run by Utah State).
BYU may have one of the best linebacker groups in the country, but they can't do all of the work. For the defense to stay as a premier group, the line needs to do its part.