UFC on FUEL TV 5: John Hathaway vs. John Maguire Head-to-Toe Breakdown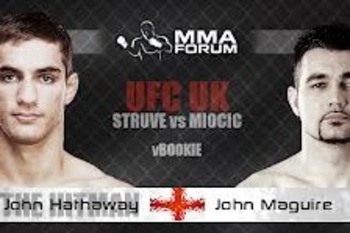 mmaforum.com
UFC on Fuel 5 plays host to an intriguing British matchup in the welterweight division, as John "The Hitman" Hathaway meets gypsy jiu-jitsu fighter John Maguire.
Both men are considered top British fighters, not only in the welterweight division, but in the country. A win for either man in this fight would propel them into the Top 15, where bigger fights will ensue.
Here is a head-to-toe breakdown of their future encounter.
Striking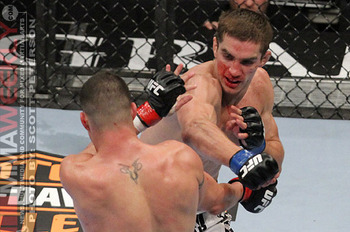 MMAweekly
The difference in striking is going to be a factor in this fight, as one Brit is better than the other.
John Hathaway has solid boxing ability and good technique.
He owns five wins by knockout, including his UFC debut over Tom Egan. His best striking is ground striking, which will come in handy when using his wrestling skills.
John Maguire is still somewhat raw on his feet.
He is the owner of three career knockouts, but his stand-up striking has left more to be desired in UFC bouts against Justin Edwards and DaMarques Johnson.
Edge: Hathaway
Wrestling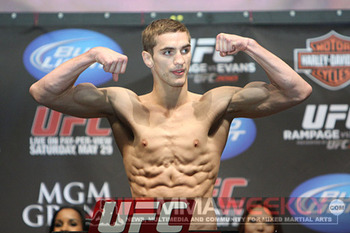 MMAweekly
Not many British fighters are well-versed in the art of wrestling, but both John Hathaway and John Maguire have shown competency in the takedown department.
Hathaway is probably the best wrestler that the UK has to offer in terms of mixed martial arts. His takedowns and top control have led to victories over such opponents as Paul Taylor, Kris McCray and Pascal Krauss.
Maguire has also shown takedown chops, though he is not as skilled as Hathaway. He has good top control and has shown average wrestling skills in his UFC tenure.
Edge: Hathaway
Grappling/Submissions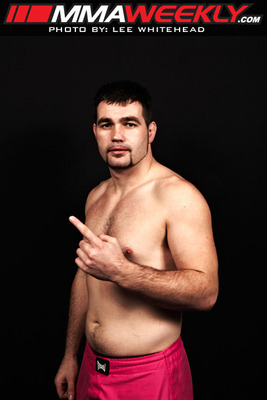 MMAweekly
Gypsy jiu-jitsu is a dangerous weapon, and John Maguire has proven it throughout his UFC career.
Maguire is the owner of 10 career submission wins, including over his most recent opponent, DaMarques Johnson.
Meanwhile, his grappling skills are completely underrated. Maguire has dominated in that department for as long as UFC fans have known him.
John Hathaway is the owner of four submission wins, but two were by strikes. He is a great top-game grappler, as he is more of a wrestler, but his submission game is not as educated as his opponent's.
Edge: Maguire
Prediction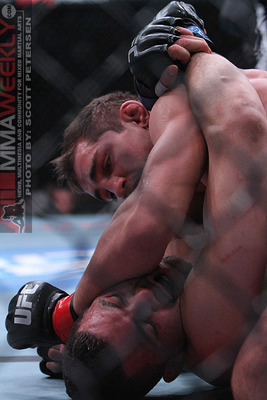 MMAweekly
This should be an interesting fight, which the most well-rounded fighter is going to win.
I am a big fan of John Maguire and his grappling ability, but that is the only advantage he has. The fight starts on the feet, and I don't think Maguire has the chops to get Hathaway to the ground.
I expect Hathaway to keep the fight standing, use his strikes to soften up Maguire and mix in takedowns to score points.
He'll win the judges' decision here.
Prediction: Hathaway def. Maguire via decision
Keep Reading