Liverpool FC: 5 Things Reds Must Improve to Challenge for Champions League Spot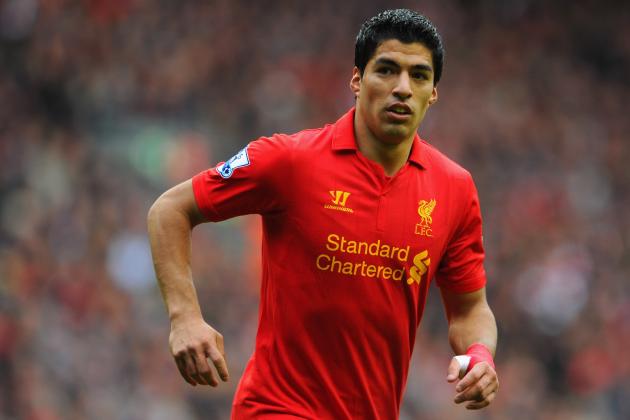 Michael Regan/Getty Images

Liverpool have yet to pick up their first win in the Premier League this season under Brendan Rodgers, much less make inroads towards the top four and the Champions League spots, but that remains the mid-term goal for the new manager and his side.
Poor results so far have not reflected increasingly confident performances from the Reds, but ultimately they have lost three and drawn two of their opening five matches, leaving them in 18th place.
Nobody around Anfield is particularly worried given the tough run of fixtures, the gradual improvement in displays and the poor luck Liverpool have encountered, though of course wins will be expected to pick up in short order.
Here are five things Liverpool have to improve over the coming months if they are to have a shot at qualifying for the Champions League.
Begin Slideshow

»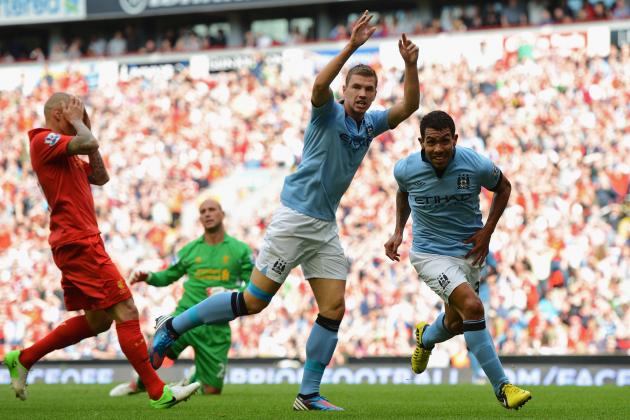 Michael Regan/Getty Images

First things first; Liverpool need to stop making it easy for opposition sides to score goals.
Well, not "easy." The Reds defend well for the most part and allow few shots to come in on goal against them, but very preventable mistakes have been a feature of Liverpool's game this season and almost always have led to goals being scored against them.
Martin Skrtel against West Brom and arguably again vs. Manchester City, Glen Johnson against Sunderland, Daniel Agger against Manchester United and Pepe Reina against more than one team—the Reds simply must cut out the costly mistakes.
Michael Regan/Getty Images

Little by little, Liverpool are getting themselves acclimatized to the way Brendan Rodgers wants them to play; holding onto the ball more, passing quicker in the build-up play and looking for the runners from the second and third attacking zones into the penalty box.
One particular area where they still need confidence, practice and time to get things right is after they lose possession.
Specifically, which and when players should close down the ball quickly, and in what particular areas.
Several times we have seen the centre forward press, only to be the lone red shirt within 20 metres of the opposition penalty area where attackers can simply pass the ball around him.
On other occasions, two midfielders will press and the others will not, leaving large gaps in the centre of the park for opponents to try and move into.
Liverpool need to get this exactly right for Rodgers' system to work properly. They will eventually, but they need more time.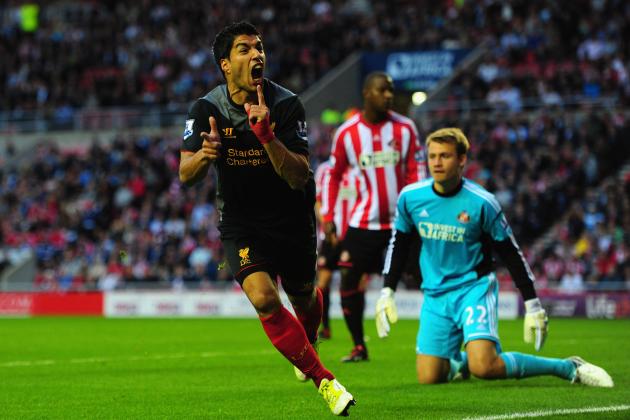 Stu Forster/Getty Images

Liverpool need to score more goals.
It's no secret, it's not something which has been suddenly sprung on the players or the staff and it is something which absolutely was not remedied well enough in the summer transfer window.
It was always going to take Brendan Rodgers around three transfer window periods to sort the squad in the manner he wanted it—but fans would have hoped that the final third of the pitch was one of the first areas to get a severe facelift.
Liverpool need to be more clinical with their finishing; last season they recorded a fairly woeful nine percent of their shots, averaging a goal every 77 minutes. So far this season, that number has dropped to a six-percent conversion rate and a goal every 119 minutes.
EPLindex.com for statistics.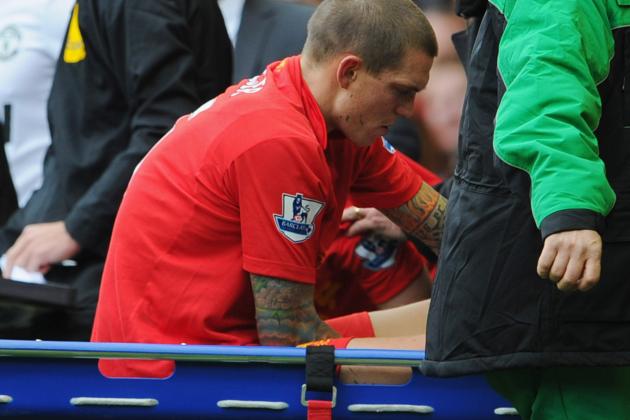 Michael Regan/Getty Images

Liverpool didn't have a huge squad last season, though the returning loan players and some reserves being involved in preseason gave Brendan Rodgers quite a large number to work with over the summer.
Subsequent sales, free transfers and a general sorting of the unneeded perceived deadwood, including two loans, saw the boss end up with a very young and thin-looking squad.
Last weekend's defeat to Manchester United saw the Reds lose a further four members of their squad with Jonjo Shelvey sent off and Fabio Borini, Daniel Agger and Martin Kelly all injured, the latter for the entire season.
Despite the impressive progression of the youngsters at the club such as Suso and Andre Wisdom, one or two new signings in January will definitely be required to boost the club's ranks.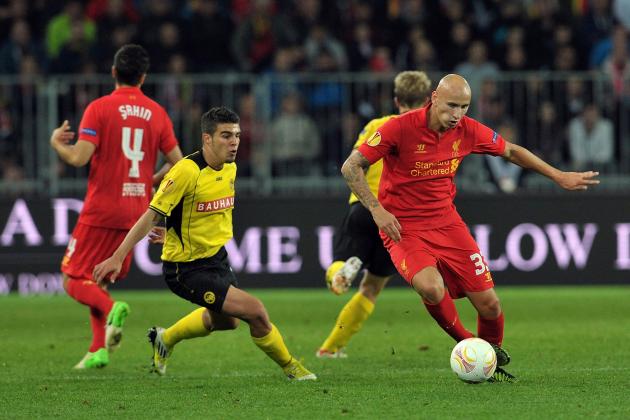 Harold Cunningham/Getty Images

The final area to look at is one which has already seen a steady improvement over the past few weeks; that of the players other than the centre forward offering a threat in and around the goal area.
With a lot of emphasis on the central striker to both create and score goals for the Reds, other players simply must chip in with both goals and assists. The runners from the wide forward areas have been getting more involved in the past couple of games and that will continue to improve—both Borini and Raheem Sterling are new to Liverpool's first XI—and they will both prove goal threats in time.
Just as importantly, the runners from midfield have gotten on the scoresheet in Liverpool's last two games, with Shelvey hitting a brace in Europe and Steven Gerrard scoring at the weekend.
This will be an important area for Liverpool to improve in to try and win more games, and of course, score more goals than they are doing at present.
They're getting there at a pretty rapid rate—but more time is needed for that consistency and understanding to be fluid and automatic.