Toronto Blue Jays: 3 Ways Alex Anthopoulos Can Make Jays AL East Contenders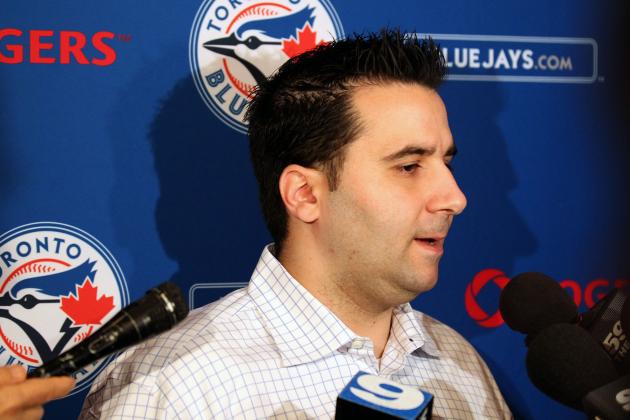 Matthew Emmons-US PRESSWIRE

New York Yankees, Boston Red Sox, Tampa Bay Rays, Baltimore Orioles, Toronto Blue Jays. These five teams make up MLB's American League East.
In the past decade (Orioles this year), the Blue Jays are the only team not to reach the playoffs.
Over the years, the Blue Jays have tried a number of things to break the playoff drought that has lasted since their World Series win in 1993. However, it seems that the Blue Jays are closer than ever to breaking that streak and competing for the AL East title.
All Alex Anthopoulos has to do is a few things to shore up the weakness on the Blue Jays roster.
Begin Slideshow

»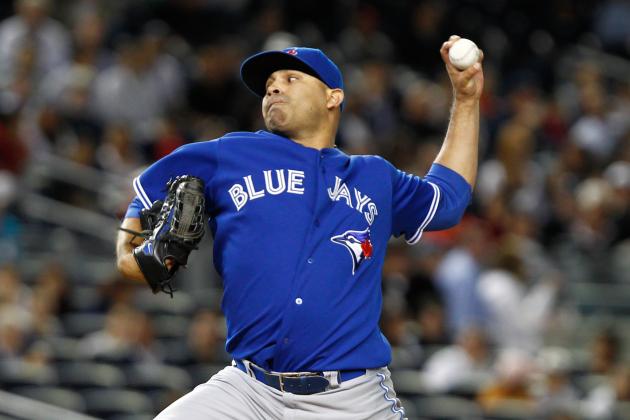 Debby Wong-US PRESSWIRE

Now, before all the Ricky Romero supporters suggest that I think he is washed up and is no longer of good use, I'm not.
Romero has had a horrible season this year. That much is true. He also has the potential to bounce back strongly from this season.
What Alex Anthopoulos needs to do is go out and take the pressure off of Romero.
Whether it's by free agency or trade, a veteran ace needs to be picked up. Just picking up a veteran that can fit at the end of the rotation isn't enough.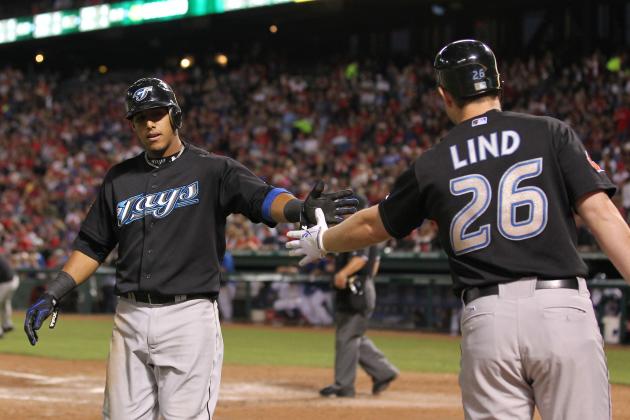 Matthew Emmons-US PRESSWIRE

Both Adam Lind and Yunel Escobar have proven to be distractions for the Toronto Blue Jays. Lind because of his inconsistency; Escobar because of the recent homophobic slur controversy.
If the Blue Jays want to contend for an AL East title, they have to get rid of distractions like the ones Lind and Escobar cause. Once they do, competing for the division will be much easier.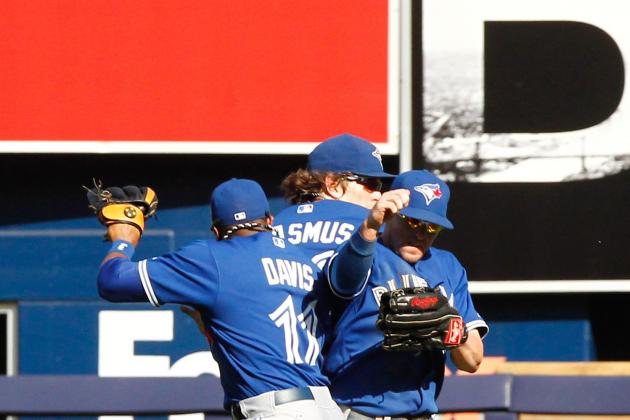 Debby Wong-US PRESSWIRE

It's not that the Blue Jays don't have depth, but it's not the type of depth that a championship team has. They have a couple of utility players and young players to fill the void if injuries occur.
If you look at a team such as the New York Yankees, their depth is made up of players with championship experience.
A good way to dominate the division is to emulate the team that's been doing it for longer than a decade.