The 50 Worst Mascots of All Time
Courtesy of englishu2.blogspot.com
Mascots are meant to inspire fans to cheer their teams on to victory.
But some mascots actually inspire disgust, sheer terror or laughter. Rather than helping their team win, they serve as a laughing stock and simply make fans shake their heads in horror.
Here are the 50 worst mascots in sports history.
Begin Slideshow

»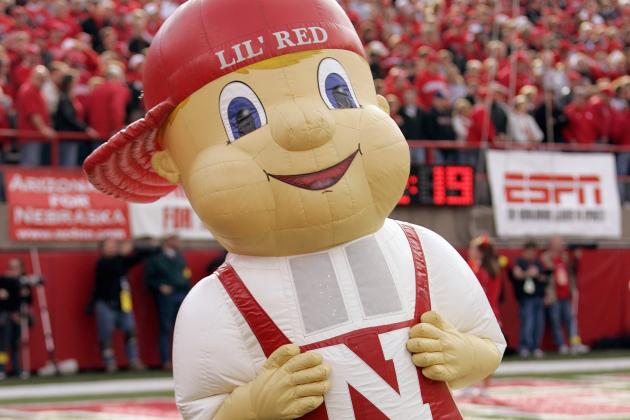 Brian Bahr/Getty Images

For a school known for big, intimidating defenses, Lil' Red hardly strikes fear into the heart of an opponent.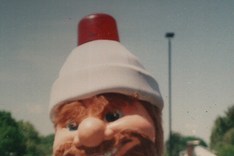 Courtesy of Bleacher Report via Google Images
From 1995-2000, the rugged sea fisherman trudged along the Isles' sideline.
He came complete with a bad attitude and one of the worst shirts every designed, a rare fashion mistake for the appearance-crazed Big Apple.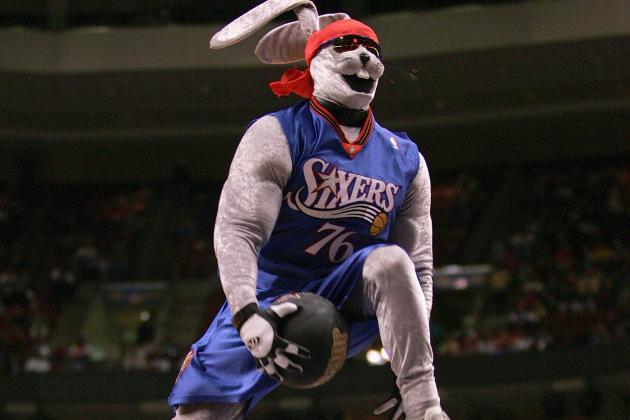 Jamie Squire/Getty Images

Hip Hops' acrobatic moves on the Philadelphia 76ers' sideline are pretty awesome, but how ugly is that costume?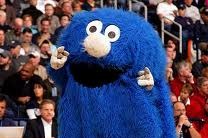 Courtesy of aroundthehorns.wordpress.com
Is it a warped Cookie Monster or a stranger-than-fiction version of Mr. Potato Head?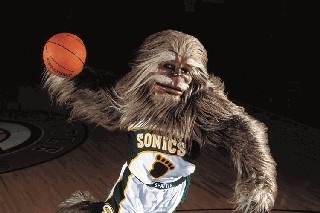 Courtesy of pitch.com
It seems Big Foot did walk the earth.
Sadly, he went extinct with the Seattle Sonics.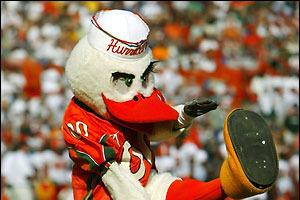 Courtesy of thesportsriot.blogspot.com
Think of all the great football players to come out of the U's incredible football program.
Can you believe they were all represented by Sebastian the Ibis, a strange, bird-like creature that resembles an uglier Daffy Duck?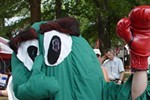 Courtesy of everythingandnothing.typepad.com
I expect to see okra as a garnish on my meal, not dancing on the sidelines.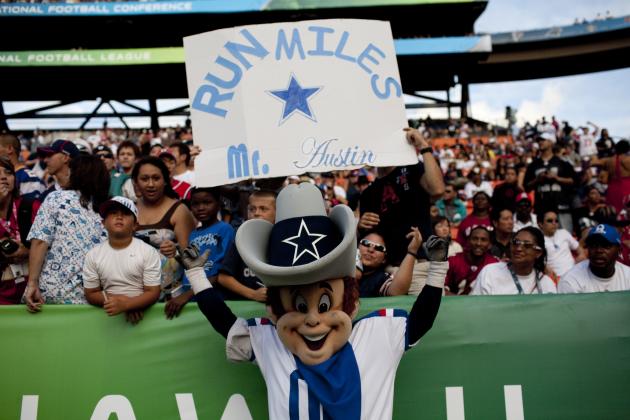 Kent Nishimura/Getty Images

The Cowboys may be America's team, but I sure hope Rowdy isn't America's mascot.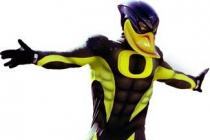 Courtesy of gtn206.com
If I created the ultimate lame superhero battle, I would have Roboduck fight Aquaman for supremacy.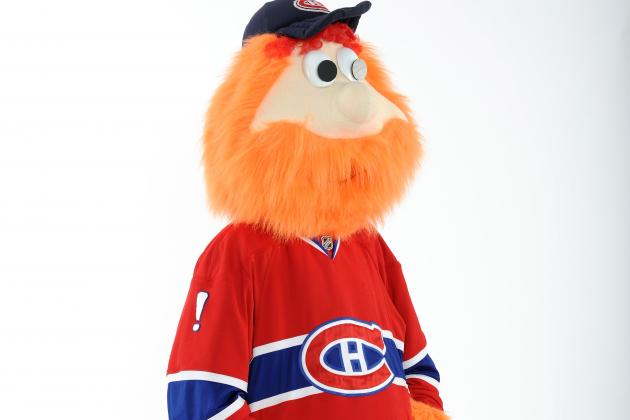 Matt Zambonin/Freestyle Photo/Getty Images

Youppi holds the distinction of being the only mascot to ever switch sports, from the MLB to NHL.
But, regardless of what sport he represents, I still have no idea what he is supposed to be.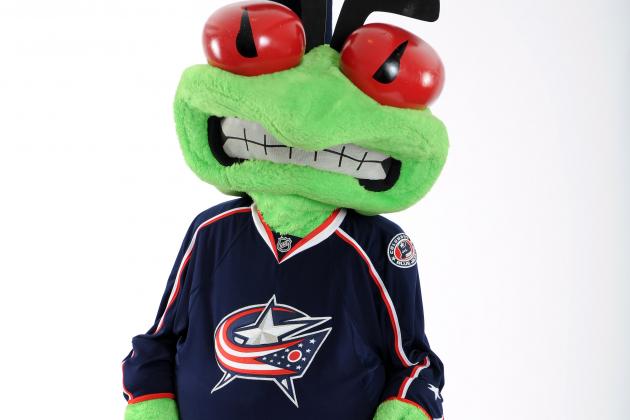 Matt Zambonin/Freestyle Photo/Getty Images

Who wants to see a giant strange green insect with bulging red eyes motivate them to cheer during games?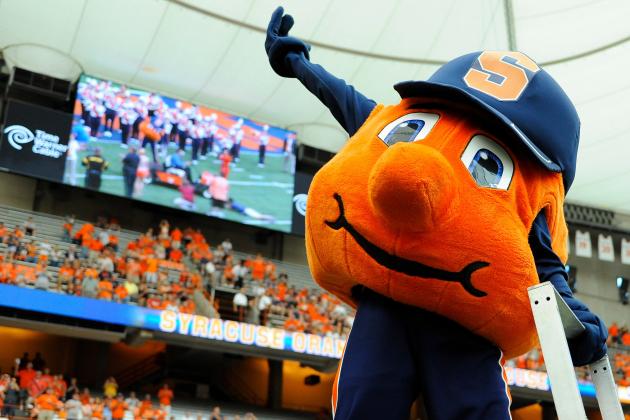 Rich Barnes-US PRESSWIRE

It's rare for a mascot to become instantly disliked, which is exactly what happened when Otto began representing the Orange in 1995.
Then again, is it really that surprising when your university decides to take the team name so literally that you are actually represented by a fruit?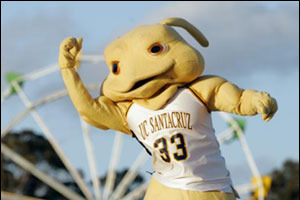 Courtesy of kzsc.org
UC Santa Cruz has embraced its strange, slow mascot.
But the rest of the world clearly wonders how they can cheer behind this slimy, yellow creature.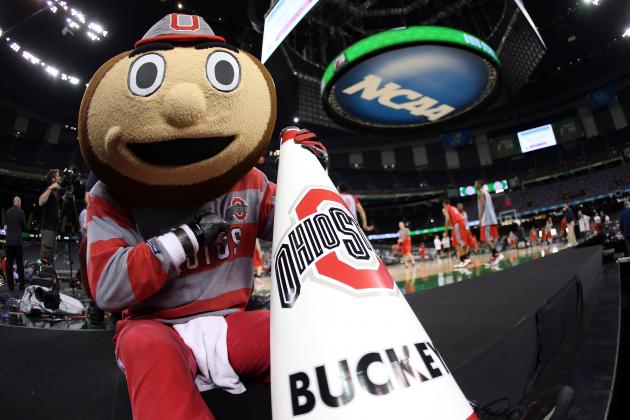 Jeff Gross/Getty Images

How is mighty Ohio State represented by a little nut?
Wolverines feed on nuts.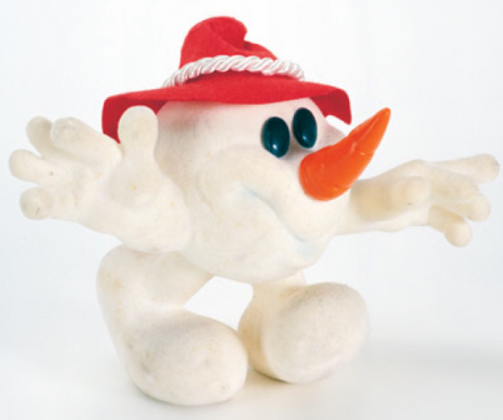 Courtesy of dontpaniconline.com
The 1976 Winter Olympics in Innsbruck immortalized Schneeman, a strangely shaped snowman with an abominable red hat.
Courtesy of VirginMedia.com
The 1996 Atlanta Olympic Games mascot looked like something out of Sesame Street.
Not exactly what you want representing a 2,700-year-old historical tradition.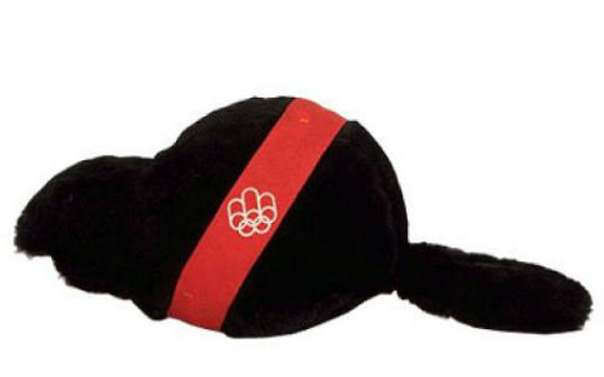 Courtesy of dontpaniconline.com
Montreal was a great site for the Summer Olympic Games, but the attempt to immortalize the history of French Colonial beaver trapping fell very, very flat.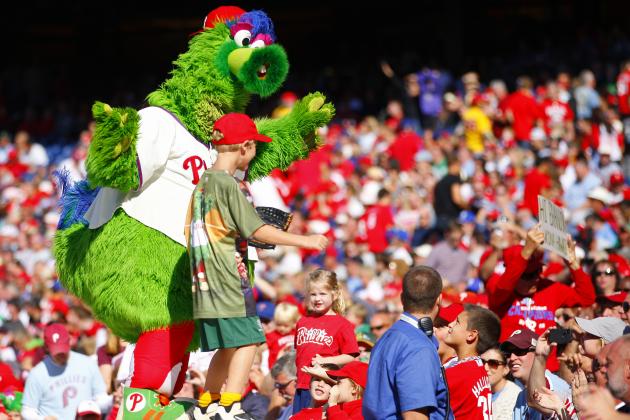 Rich Schultz/Getty Images

The Phillies mascot is so large and ungainly that it has caused serious injuries to fans in the stands.
In fact, the Phanatic is the most sued mascot in sports.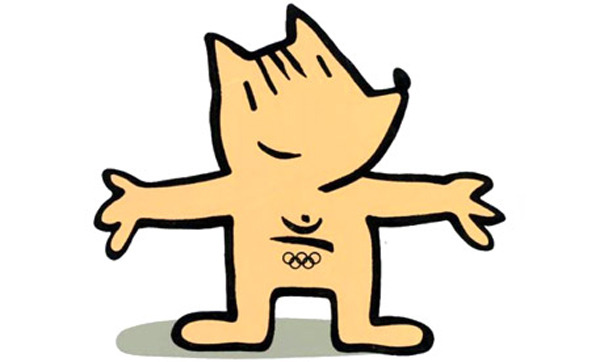 Courtesy of dontpaniconline.com
Shockingly, Cobi, from the 1992 Barcelona Summer Olympics, is the most profitable Olympic mascot ever.
I have to ask, how did a quick sketch of a cartoon sheepdog achieve that historic feat?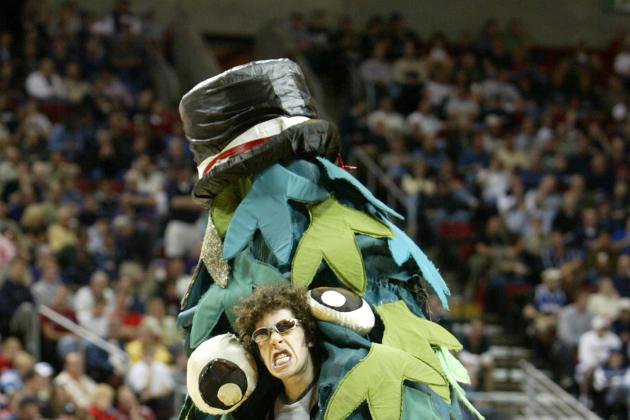 Tom Hauck/Getty Images

The Cardinal is a great name and Stanford begs to be represented by a beautiful red bird mascot.
Strangely, Stanford is represented by a comically ugly tree. The fact that the tree has been mired in fights, controversy and bouts with legal alcohol limits only makes things worse.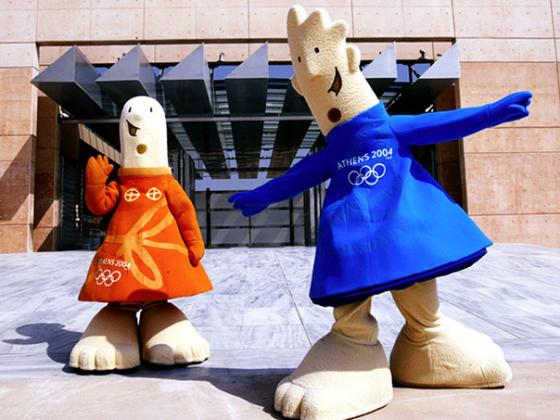 Courtesy of dontpaniconline.com
Athena, the vain Greek goddess of wisdom, was definitely not wearing that when she tried to woo the Trojan prince Paris with the Golden Apple.
Or, maybe she was. Aphrodite won after all and started the Trojan War.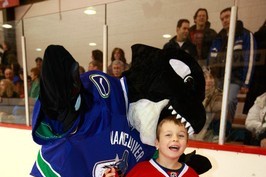 Courtesy of Bleacher Report via Google Images
Does this kid look like he is having fun while his head is bitten off?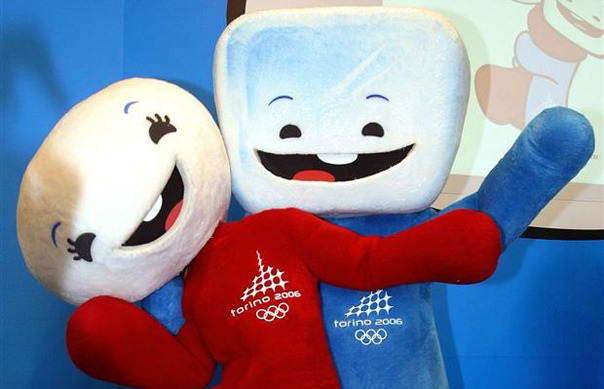 Courtesy of dontpaniconline.com
Isn't the fact that they blandly represented "Snow and Ice" for the Winter Olympics enough to land a spot on the list?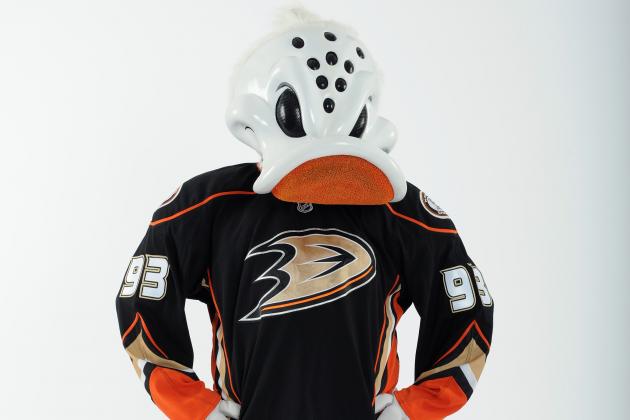 Matt Zambonin/Freestyle Photo/Getty Images

If you put Daffy Duck in a slasher horror movie from the 1980s, he would look like Wild Wing.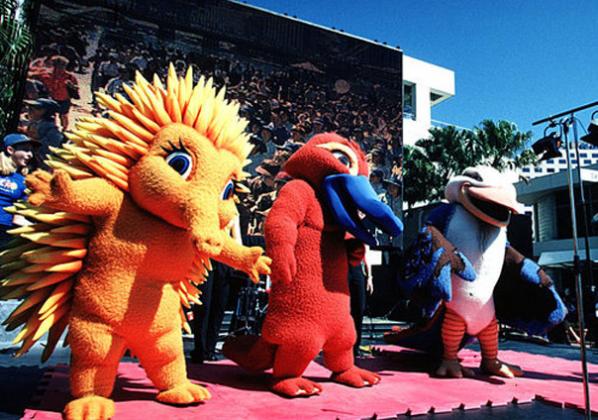 Courtesy of dontpaniconline.com
If you are noticing a trend, don't blame the messenger. The Olympics often have terrible mascots.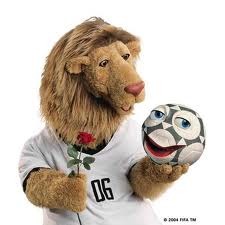 Courtesy of atschool.eduweb.co.uk
Why did Disney's Beauty and the Beast show up representing Germany at the 2006 FIFA World Cup?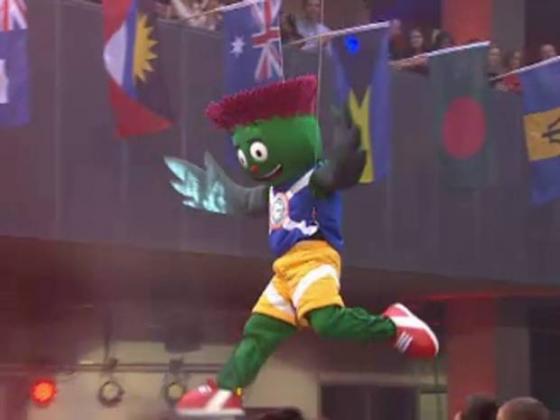 Courtesy of independent.co.uk
To be fair, we haven't seen him in action yet. But, does the 2014 Commonwealth Games mascot look like a winner?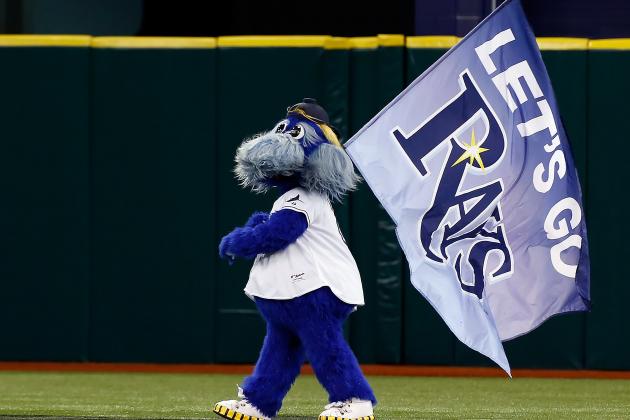 J. Meric/Getty Images

What do you get when you combine this strange furry creature with empty seats?
The Tampa Bay Rays.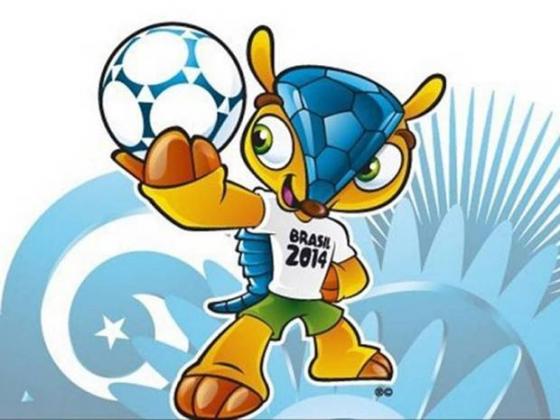 Courtesy of independent.co.uk
Football legend Ronaldo says the 2014 Brazil World Cup mascot will inspire a generation of young fans.
I'm inclined to give Brazilian kids more credit.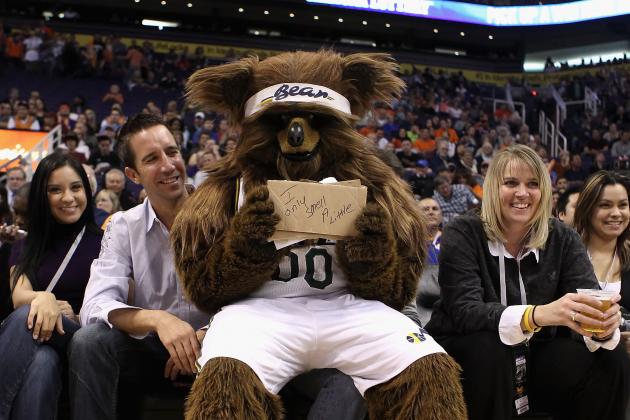 Christian Petersen/Getty Images

Going with a bear as your mascot is perfectly standard. But why choose a very creepy version with scrunched eyes and a strange grin?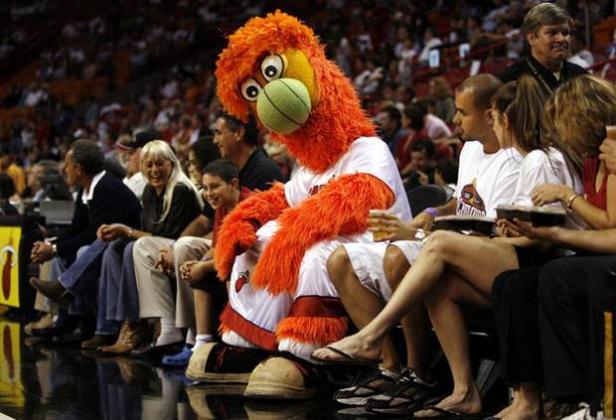 Courtesy of independent.co.uk
The rare mascot to be hit with a sexual harassment lawsuit. You do (excuse me, go), Burnie!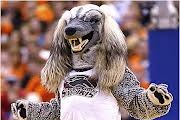 Courtesy of kccollegegameday.com
Where else would you find an ancient Egyptian hunting dog in rural Southern Illinois?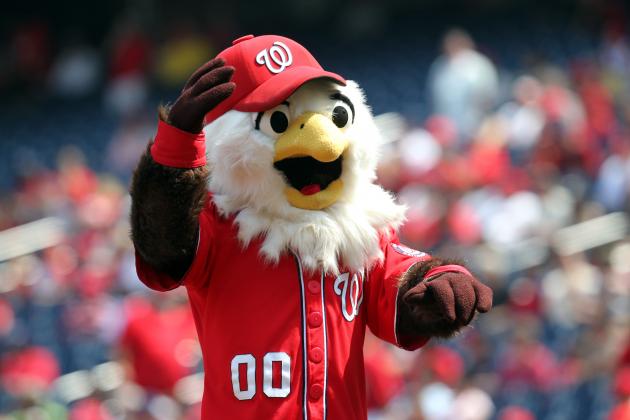 Ned Dishman/Getty Images

The Washington Nationals' mascot combines an awful name with a sweet, elderly look that does little to stir fans into a cheering frenzy.
Courtesy of fortworthfrogs.com
Angry, mutant, spiked amphibians belong in the reptile tank, not on the gridiron.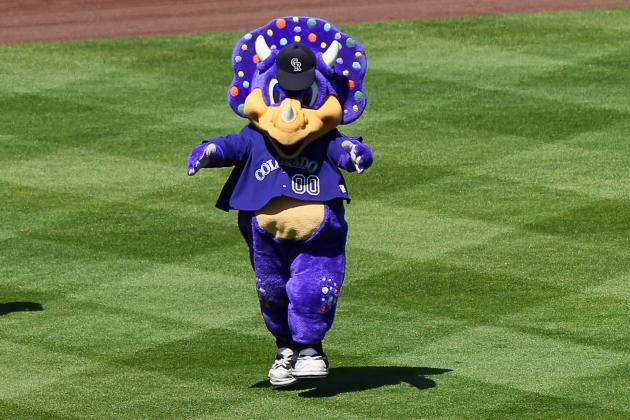 Doug Pensinger/Getty Images

Unlike the Colorado Rockies, I stopped liking Barney when I was a kindergartner, sometime in 1993.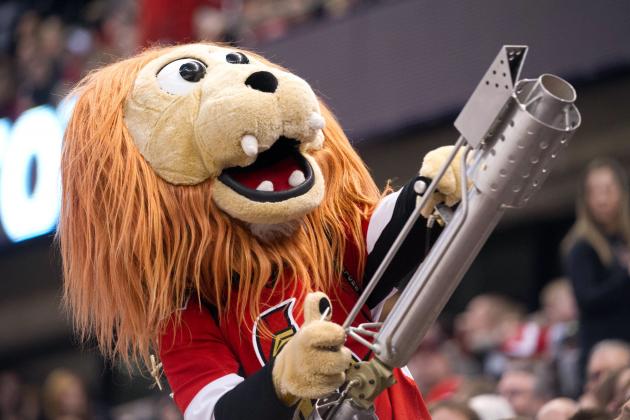 Marc DesRosiers-US PRESSWIRE

If a Spartan warrior and a lion had a man-child, I'm sure it would look tougher and meaner than the Ottawa Senators' Spartacat.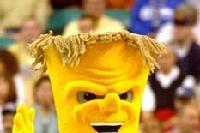 Courtesy of Deadspin.com
Wichita State's WuShock mascot is still the only ear of corn that has ever scowled at me.
Since I didn't eat it, I have no idea why it's mad.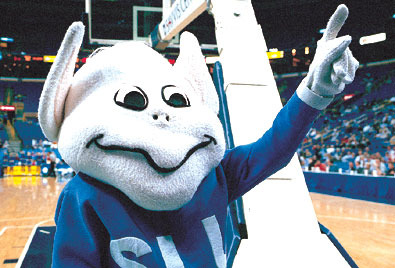 Courtesy of listoplenty.com
No one knows what Billiken is supposed to be. Isn't that the first sign of a problem?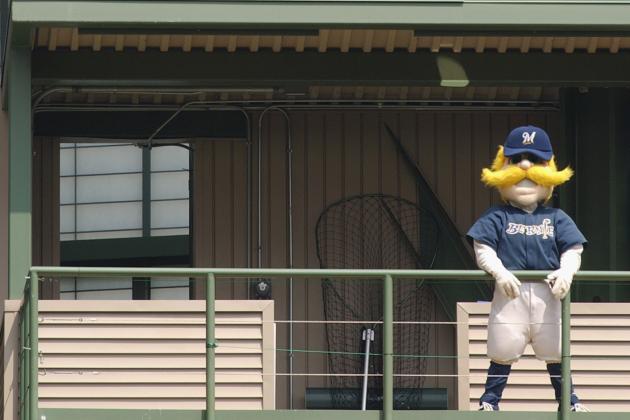 Jonathan Daniel/Getty Images

Bernie Brewer's sliding entrance into a beer vat is hilarious. Did he spike Ryan Braun's beer cocktail before games last season?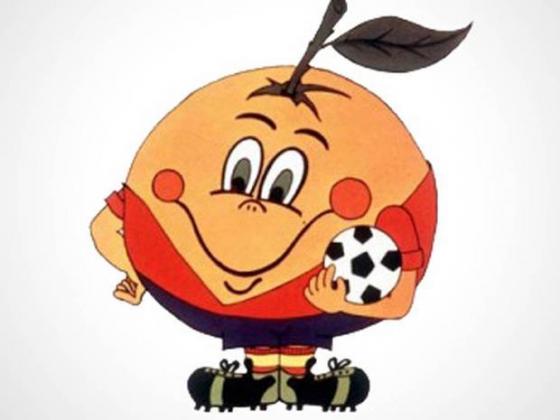 Courtesy of independent.co.uk
When I first saw the smiling orange from the 1982 World Cup, I thought it was a sumo wrestler.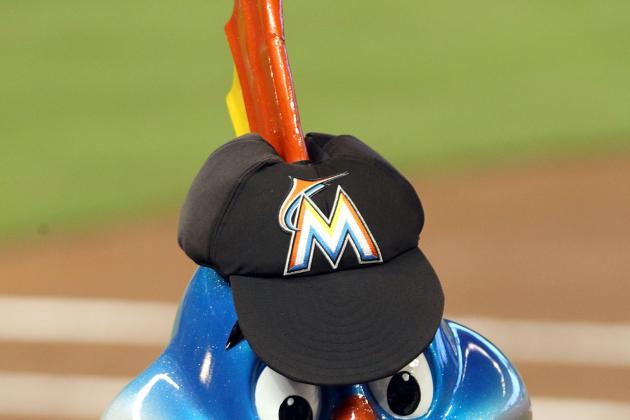 Marc Serota/Getty Images

When you add legs and a smile to a sea creature, what do you get?
A marlin? No. A clownfish.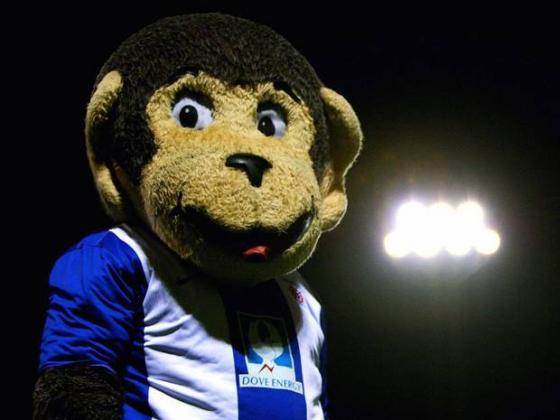 Courtesy of independent.co.uk
If you wear this mascot suit, you can be elected mayor of the town of Hartelpool.
Seriously, Stuart Drummond did it in 2002.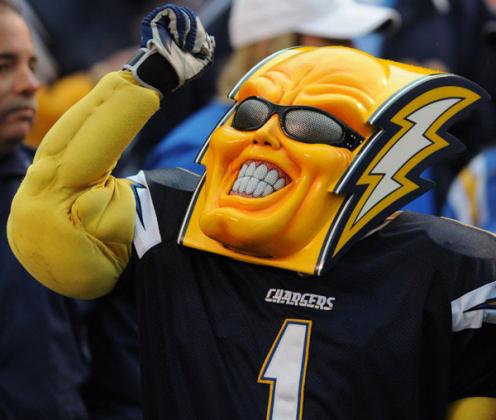 Courtesy of cracked.com
Who knew that cartoon character Johnny Bravo walks the sideline in San Diego.
Did Cartoon Network get a licensing fee?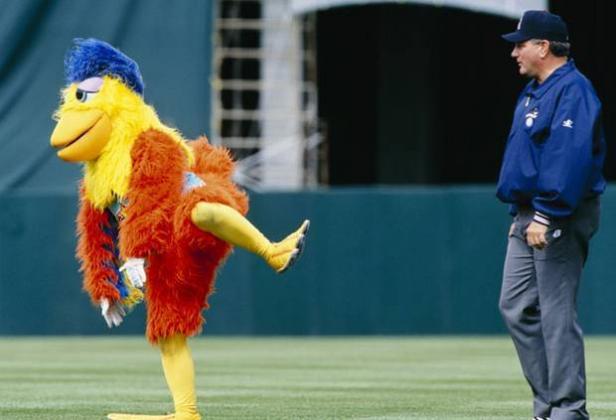 Courtesy of independent.co.uk
No, Chicken, rolling around the ground with a San Diego Padres cheerleader is not a good idea.
It will get you slammed with a 1991 lawsuit.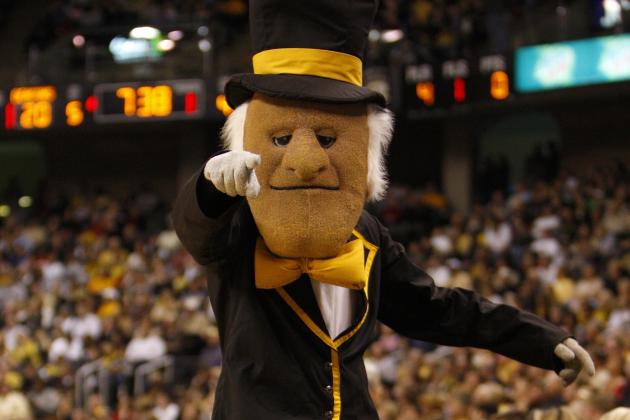 Streeter Lecka/Getty Images

The Demon Deacon is one of sports' most iconic mascots.
Yet, it's hard to see how the idea actually works in practice: the deacon looks more like a smiling Puritan from 1620 than anything else.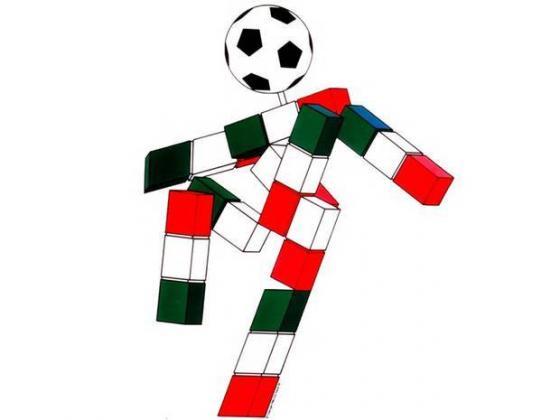 Courtesy of independent.co.uk
Please, Italy, don't try too hard. It's only the 1990 World Cup.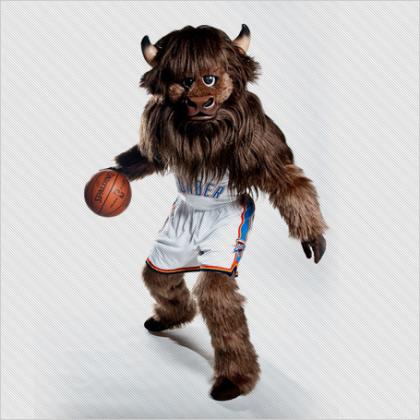 Courtesy of welcometoloudcity.com
Like Boltman, Rumble the Bison is supposedly a supernatural mixture of animal and lightning.
But is it really shocking that mixing lightning with a bison yields strange results?
Still, if Kevin Durant keeps winning, who cares if he is cheered on by a mutant endangered species?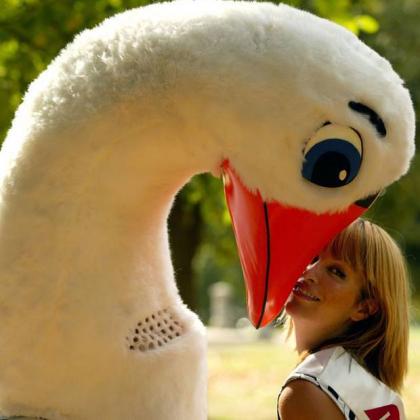 Courtesy of independent.co.uk
This genteel swan, the mascot for Swansea City in English football, is nicknamed the "Sadistic Swan" for its history of violent conduct.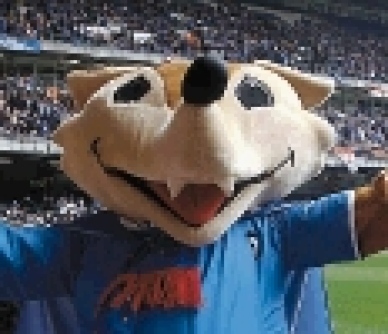 Courtesy of newsandstar.co.uk
Olga, an ugly fox, is often seen running onto the pitch with a stuffed fox.
Cannibalism must be the best way to rouse the crowd over in the UK.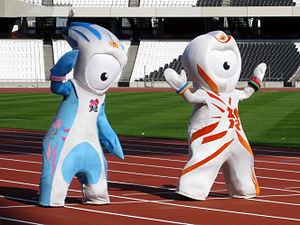 Courtesy of Wikipedia
London made history with an amazing 2012 Summer Olympic Games.
But, those are clearly the two worst mascots in sports history.