2012 MLB Playoffs: Top NL Veterans Who Will Make a Huge Impact This Postseason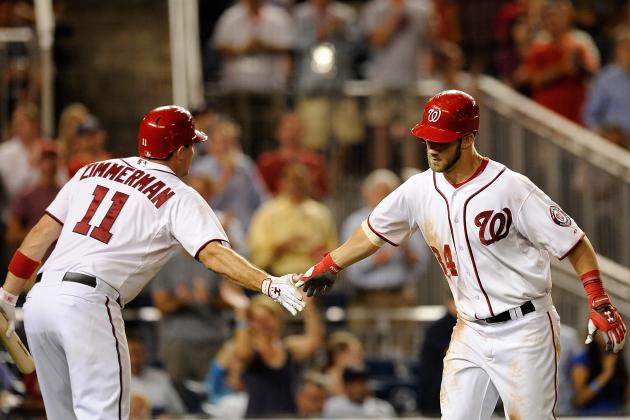 Patrick McDermott/Getty Images

The Washington Nationals will make their first postseason appearance since moving south from Montreal.
St. Louis is trying to hold on to a sizable lead in the Wild Card standings against the LA Dodgers and Milwaukee Brewers. Atlanta who is right ahead of them, is trying to steal some thunder from the much-hyped Nationals at the end of the season.
Cincinnati is out to prove that they are just as good in October as their regular season record reflects. With Aroldis Chapman stealing headlines and Todd Frazier being favored to win the rookie of the year, the Reds want their fair share of media coverage.
With the regular season storylines coming to a close, it's time to reflect upon guys with a "been there, done that" resume who will try to help their team win it all.
Begin Slideshow

»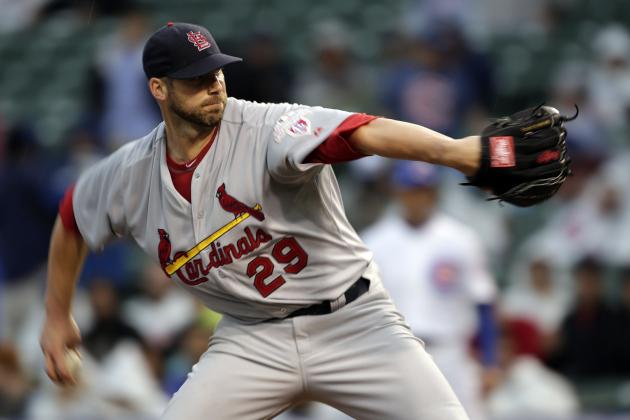 John Gress/Getty Images

2012 Season Stats
5 IP - 0-0 W/L - 3.60 ERA - 1.25 WHIP
Chris Carpenter has achieved everything a major league pitcher has dreamed of. He has won two World Series and posted a 9-2 record in the playoffs. Other than Andy Pettitte, there's no one currently active in the league that has a better postseason resume.
Last year Carpenter out-dueled Roy Halladay in a NLDS that heavily favored the Phillies, and went on to shutdown the Texas Rangers in Game 7 of the World Series after the heroics of David Freese.
Coming off an almost season-long injury, Carpenter is without a doubt the biggest Wild Card either the NL or AL has to offer in October.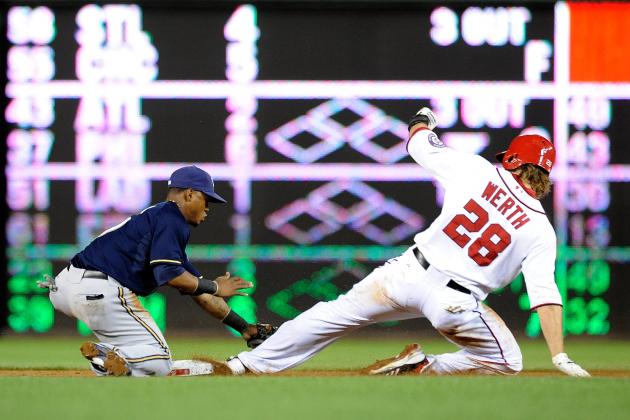 Patrick McDermott/Getty Images

2012 Season Stats
.306 AVG- 5 HR - 29 RBI - .395 OBP
The only starting National with any World Series experience, Jayson Werth, might be one of the most important leadoff men going into October.
A champion in 2008 and a runner-up in 2009, Werth is going to have to teach the highly touted young Nationals how to play in their first ever postseason appearance.
No team in the entire majors has a better run differential than Washington, sitting at +142. Werth knows how to get on base and with a great lineup behind him expects to score plenty of runs, if the inexperienced Nationals can make it deep into the playoffs.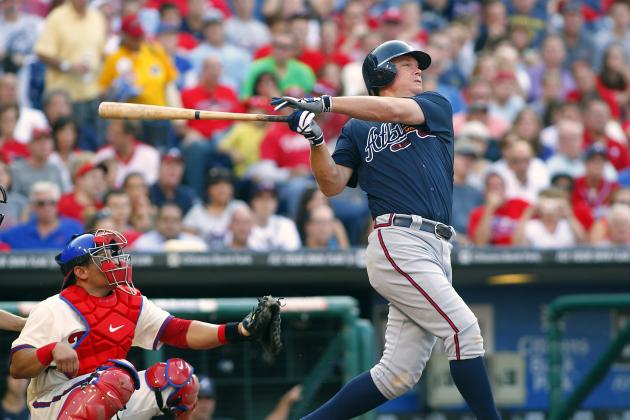 Rich Schultz/Getty Images

2012 Season Stats
.295 AVG- 14 HR - 61 RBI - .379 OBP
This is it for Chipper Jones.
A lifelong member of the Atlanta Braves, his team will always be criticized for only winning one World Series with a rotation that ranks among the best in league history.
Now is his chance to show everyone just how good he still is when it matters. At 40 years old, expect the Braves to rally around their elder statesman and give him the best possible shot at adding one final ring.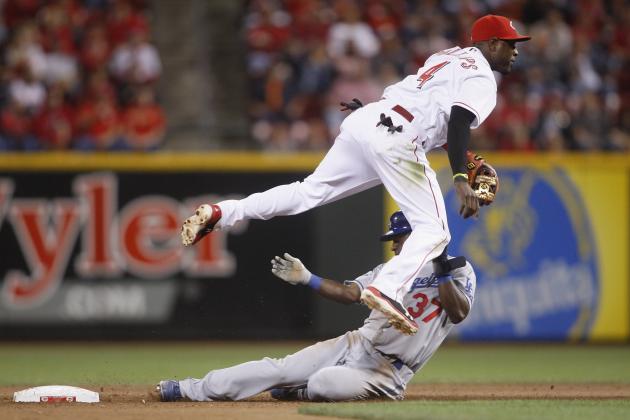 John Grieshop/Getty Images

2012 Season Stats
.286 AVG- 18 HR - 76 RBI - .328 OBP
It's hard to believe that Phillips, one of the best second basemen for the past decade, has only participated in one playoff series.
While time certainly isn't running out for him, the North Carolina native is surrounded by some of the best talent the NL has to offer, and the Reds are certainly going to be favored against anyone they play in the first round.
Being at a position where defense is traditionally more expected than offense, Phillips will aim to make a name for himself in the postseason as one of the best hitting second basemen in the league.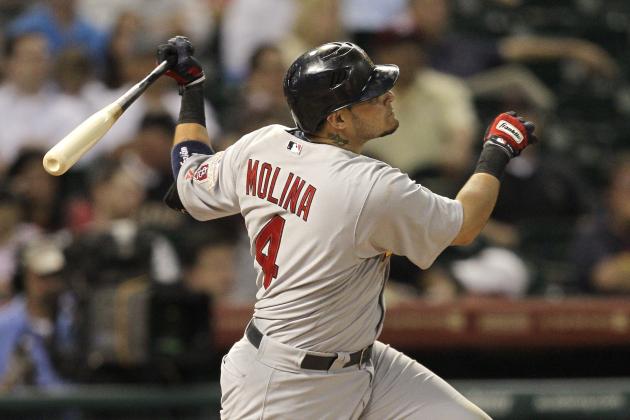 Bob Levey/Getty Images

2012 Season Stats
.321 AVG- 21 HR - 71 RBI - .379 OBP
Having a career year, Molina is right in his prime, and is clearly one of the game's most dominant catchers on both sides of the ball.
It's hard to believe that the 30 year old has been part of 3 World Series teams, twice champions when he was the starting catcher. Having batted .358 and .299 in 2006 and 2011 respectively, you know that if Molina performs, the Cardinals have a chance of repeating as champions.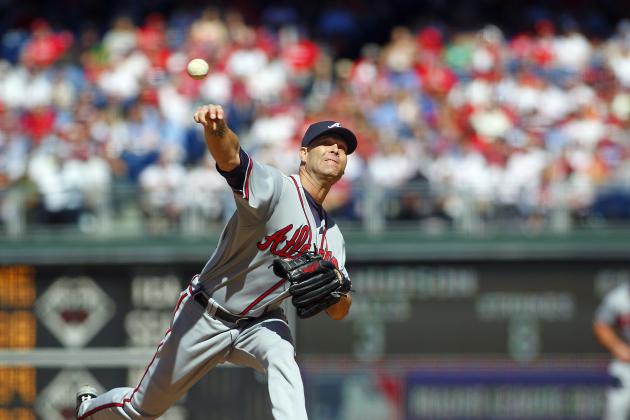 Rich Schultz/Getty Images

2012 Season Stats
172 IP - 16-6 W/L - 3.61 ERA - 1.22 WHIP
A veteran postseason pitcher from his days with the Moneyball Oakland A's and not so much with the Atlanta Braves, Tim Hudson is nearing the end of a great career without having been to a single World Series.
The 13-year vet has pitched in six postseasons and will be looked upon as inspiration to the Braves' young pitching staff. If Hudson sets the example for how the game should be played under pressure, there's no limit to how far Atlanta can go.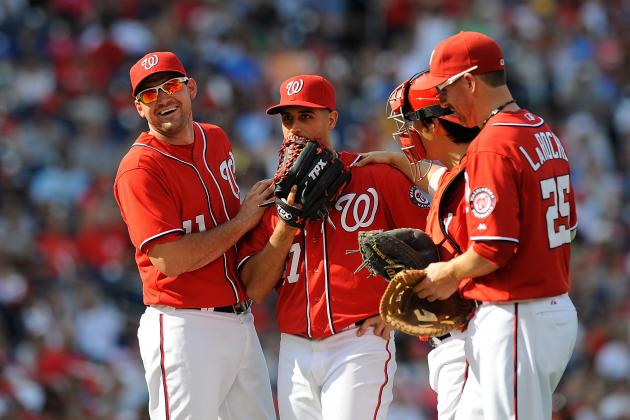 Patrick McDermott/Getty Images

2012 Season Stats
.286 AVG- 24 HR - 93 RBI - .353 OBP
Zimmerman has been the face of the Nationals since he broke in with them during full time duties in 2006.
While Stephen Strasburg may receive all the media attention, and Bryce Harper might be the biggest hyped teenager, and rightfully so, since A-Rod, there has always been Zimmerman.
One of the better defensive third basemen in the league, Ryan is having himself quite a year despite having missed a few games and having a sub par first half.
Washington possesses one of the deadliest lineups in the NL and Zimmerman sits right in the middle, as he has for some time. Only being outperformed in terms of RBI production by Adam LaRoche, Zimmerman has an extremely good chance at being this October's best performer.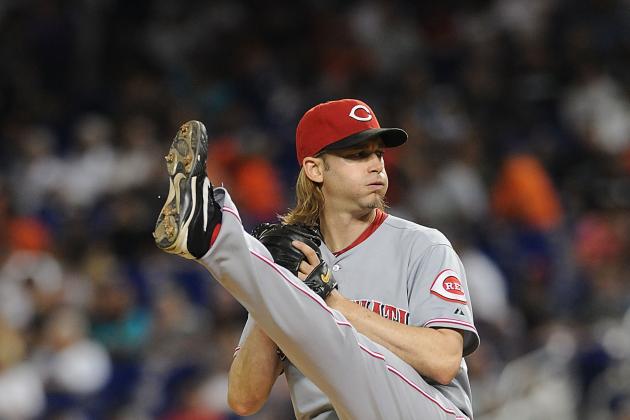 Jason Arnold/Getty Images

2012 Season Stats
191 IP - 12-8 W/L - 3.63 ERA - 1.19 WHIP
One of the only Reds with a decent amount of playoff experience, Arroyo was a champion with the 2004 Red Sox and is hungry to get back to the World Series with old age closing in fast on him.
The 35-year-old will not be counted on as a top pitcher, but will need to win crucial games against other teams' number three or four pitchers.
With the Giants, Nationals, and Cardinals all having deep rotations, Arroyo's experience in the playoffs will be invaluable.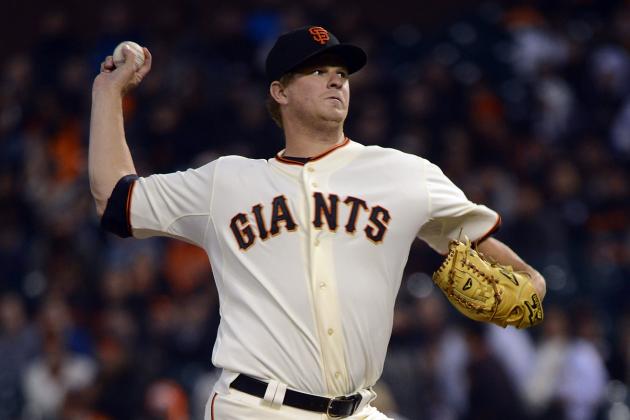 Thearon W. Henderson/Getty Images

2012 Season Stats
207 IP - 15-5 W/L - 2.86 ERA - 1.05 WHIP
It's hard to believe that two-time Cy Young winner Tim Lincecum might be the worst pitcher on the Giants' staff this year.
Matt Cain has made it easy to forget, with his team leading 207 innings pitched and holding the best win-loss ratio on the team.
Cain and the Giants won the World Series just two years ago and look ready to give it another go with a healthy Buster Posey and phenomenal pitching staff. Cain went 2-0 with an astonishing 0.00 ERA in 2010.
If Edgar Renteria didn't have a .412 batting average, Cain would have been an easy choice for World Series MVP.