WWE's Santino Marella Talks World Title Run; Other Improbable World Champions
From WWE.com
Talented midcard comedy act Santino Marella recently sat down with WWE Magazine (via WrestleNewz.com) for an interview and discussed, of all things, a potential run at a World title.
Marella as a World champion of any sort would be one of the more unlikely and, let's face it, apocalyptic occurrences in the WWE World title picture.
The WWE flirted with the idea of the underdog Marella winning the World heavyweight championship during last year's Elimination Chamber pay-per-view, but flirting was all it was.
Marella's ambitious dreams brings to mind a handful of other WWE Superstars whose would-be World title wins would cause a similar amount of disbelief.
Begin Slideshow

»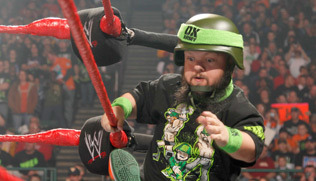 From WWE.com
A fixture in the cheap entertainment category, Hornswoggle segments are designed to provide kicks and giggles for the WWE's younger audience to enjoy.
Hornswoggle is known to wrestle on occasion; however, booking old Horny in a World title match would cause extreme outrage. One could only imagine what type of backlash the WWE would receive if he actually won a World championship.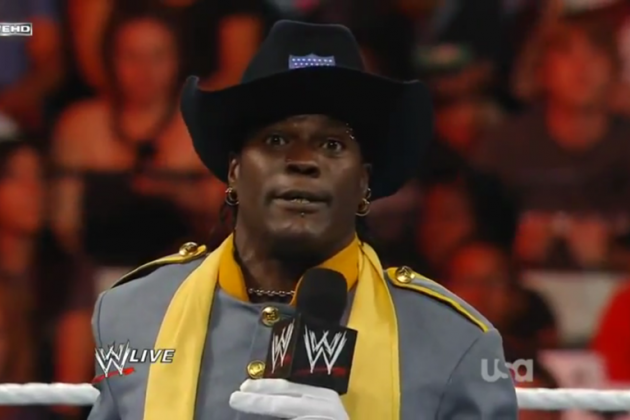 From WWE.com
R-Truth is one of the more underrated talents on the WWE roster, and he has actually shined during his run at the WWE championship in 2011.
The WWE has never had an African-American WWE champion, and R-Truth likely won't be the first.
Currently in the back end of his career, R-Truth still keeps himself in good shape; however, he will likely continue to assume duties on the midcard where he has overachieved through the years.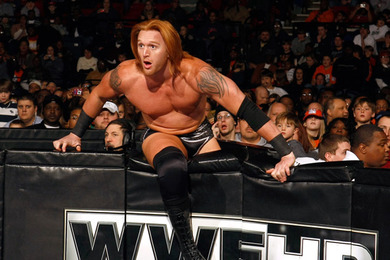 From WWE.com
This could change, as the WWE appears to finally be taking Heath Slater seriously following the formation of a new stable alongside Drew McIntyre and Jinder Mahal.
Still, Slater has spent the vast majority of his singles career on his back.
While Slater's luck could change, any World championship is in the distant, if not inaccessible, future.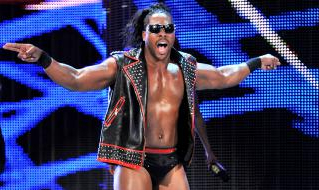 From WWE.com
JTG was the subject of some unwanted headlines after making legitimate gripes about wrestler pay once the WrestleMania bonuses were dished out.
WWE championship history has been unkind to wrestlers of JTG's heritage (R-Truth, for example), and JTG has been a relegated to jobber duty since splitting with longtime tag team partner Shad Gaspard.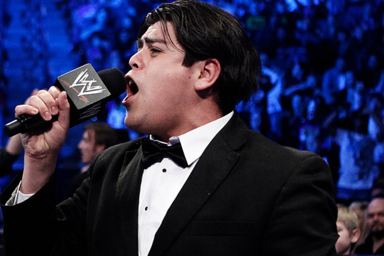 From WWE.com
Always remember that despite being known as Alberto Del Rio's heat-seeking sidekick, Ricardo Rodriguez is also a trained wrestler who has competed in in-ring competition.
Rodriguez hoisting a World championship in celebration could very well be a sign of the apocalypse.
Follow Big Nasty on Twitter @ThisIsNasty.