Now for Some Real News: 10 MMA Fighters Who Could Grace the Cover of GQ Magazine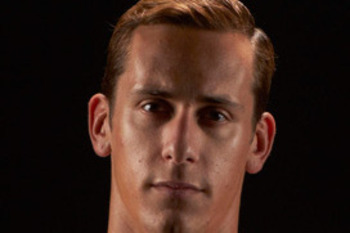 Photo credit: TheUltimateFighter.com
Here's the thing about marketing MMA. Those efforts are working to reach a lot of different demographics, OK. Teenage boys, for example. Also, 20-something men. Thirty-something men. Men who like boxing. Men who liked The Karate Kid. Men who like pro wrestling. Men who like violence. The list goes on forever. And the UFC is all like, everyone come under the tent, y'all! Room for everybody.
But I have an idea for how they can spread their tent even wider, if such a thing is possible. Why haven't they courted the metro population? And what about the men who have jobs and wear, like, suits and neckerchiefs or what not. What about them? It's an untapped vein of consumers is what it is.
So to bust open this market, I suggest the following fighters be included in Gentleman's Quarterly magazine. Let their faces and haircuts and personal senses of style be your ticket to marketing paradise.
10. K.J. Noons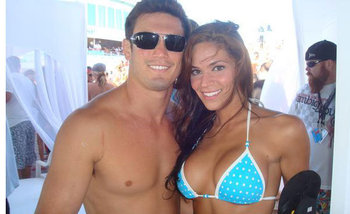 Photo credit: Yahoo! Sports
See? I'm still a red-blooded dude. Because this girl is SMOKIN, bro. Defense rests.
That's actually K.J. Noons' wife, I think. And you know what? You don't end up with a wife that attractive without those K.J. Noons type of boxing skills. The handsomeness probably helps as well.
9. Mike Ricci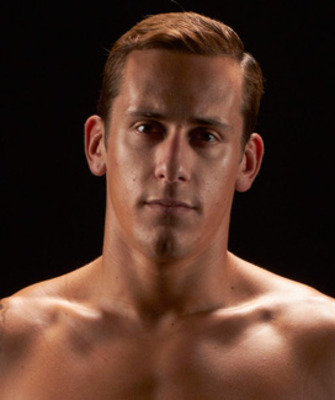 Photo credit: The Ultimate Fighter.com
I haven't asked my editor, but I suspect this contestant on the new season of The Ultimate Fighter, with his stockbroking and Jens Lekman hair cut and glass of red wine with dinner, was the impetus for this entire exercise.
Ricci actually seems like a pretty good guy and a good fighter. Put him on the cover of GQ. He's not getting any kind of turbo boost from TUF. Have you SEEN those ratings?
8. Vinny Magalhaes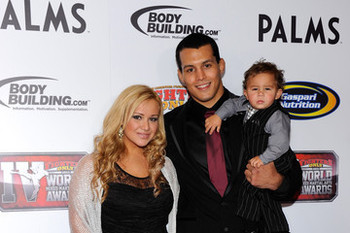 Photo credit: Getty
Thanks to his win over Igor Pokrajac, Vinny Magalhaes has officially resurrected his UFC career. Plus, he's a family man and all here. How can you not like him? I'd buy whatever suit he was wearing. Or at least the discount store equivalent.
7. Paul Daley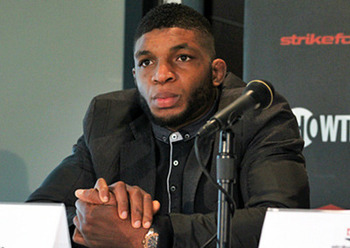 Photo credit: MMA Junkie
6. Chael Sonnen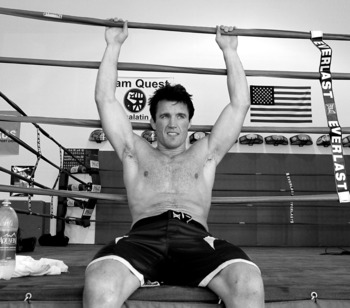 Jonathan Ferrey/Getty Images
And here's the best.
Allow me to be serious for one second. If I was the editor of GQ, this is the dude I would put on the cover. Followed by a long profile. Word to the wise.
Plus, he's a proven gadfly to the GQ cover champion.
5. Yoshihiro Akiyama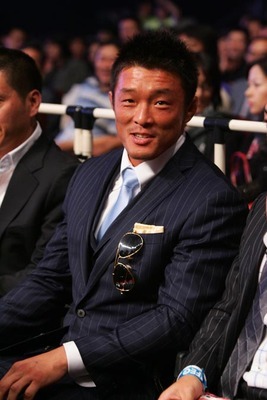 Photo credit: MMA Mania
His nickname is "Sexyama." Did you know that? It's true.
He's married to a supermodel, is a model himself, sings in public, wears really nice clothes, and is a really good non-UFC MMA fighter. Plus, he walks out to Andrea Bocelli. Culturey.
4. Luke Rockhold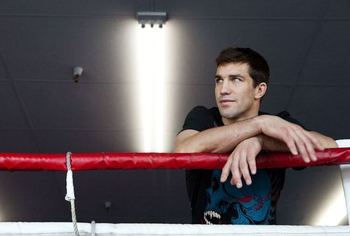 Photo credit: Esther Lin/All Elbows
I'm lucky enough to know a few ladies who like MMA. And I can tell you this much: They like them some Luke Rockhold.
3. Brian Stann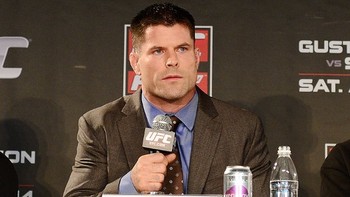 Photo credit: ESPN
The lantern-jawed war hero looks good in a suit. I seen it my own self one time when he was on the TV.
2. Cheick Kongo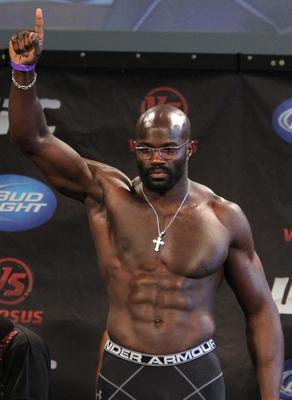 Photo credit: Gracie Mag
Get the fridge magnets ready. The marble-cut French-Congolese heavyweight has a few fitness tips for us. Reminder: GQ probably had Pilates in there like four years ago. Not that there's anything wrong with that.
1. Georges St-Pierre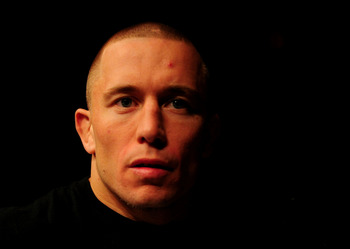 Mark J. Rebilas-US PRESSWIRE
Keep Reading