New England Patriots Would Be Wise to Move on from Wes Welker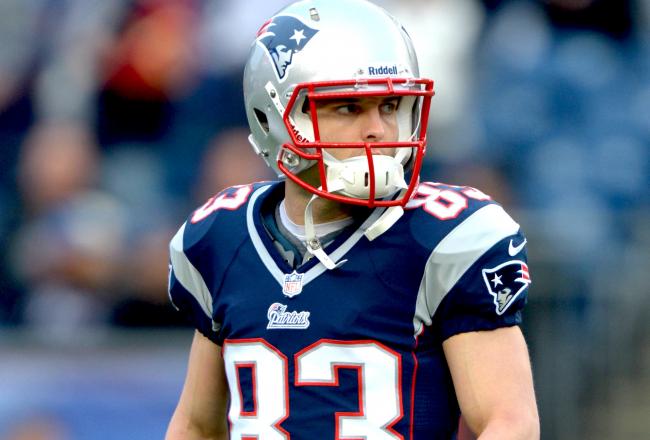 If you're not getting better, you're getting worse.
It's an adage many NFL franchises live by, including the New England Patriots. It's also an adage that may help the Patriots get closer to an answer with regards to Wes Welker's future with the team.
Welker was described by Tom Brady as the "heart and soul" of the Patriots (per WEEI.com). Is it possible to replace a heartbeat? He was certainly that important, as the No. 1 target in the No. 1 offense in the NFL over the past three years.
Is it possible for an offense to get better while moving on from a receiver who leads the NFL in receptions (672) and ranks fourth in receiving yards (7,459) since joining the team?
Is it possible to do without Welker's durability, having missed just one game in 2010 and recovering from ACL surgery in eight months? What about his reliability over the middle, where the biggest blows are delivered?
As foolhardy as it would be to completely ignore his past accomplishments, it would be even worse to let them serve as the logic for bringing him back on a multi-year deal.
Whether they put the franchise tag on him and trade him to another team, or simply let his contract expire and allow him to walk away in free agency, the Patriots would be wise to move on.
Over the Top on the Over-the-Middle Receivers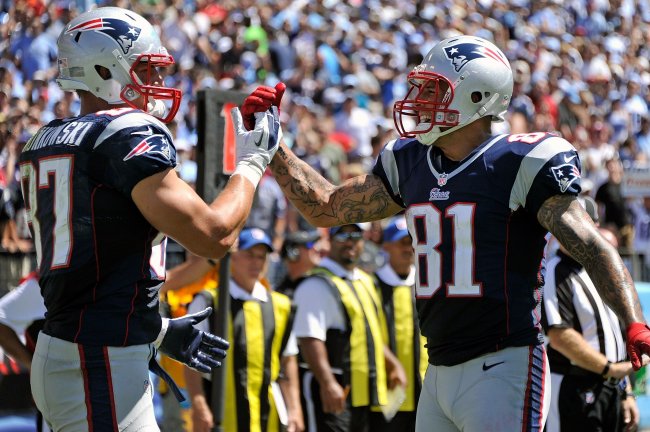 Frederick Breedon/Getty Images
There are some positions you can never have too many players in—cornerbacks and pass-rushers immediately come to mind. For the Patriots, though, the sheer number of threats over the middle and the lack of a threat on the outside has been their undoing in many of their most notable losses.
On another team, Welker's assets could be valuable beyond measure. Any young quarterback dreams of having a great security blanket over the middle and in the short as well as intermediate areas of the field.
The Patriots, however, have two of the best receiving tight ends in the NFL. Aaron Hernandez and Rob Gronkowski are signed through 2018 and 2019, respectively. Their contracts eat up $96.345 million combined over the life of the deals and $6.773 million combined in 2013.
To put the franchise tag on Welker, it would cost New England $11.4 million. With just $18.5 million in cap space, that doesn't seam feasible unless the Patriots make some tough cuts, and even then, they'd still be tight against the cap.
Another big investment—be it on the franchise tag or a long-term deal—would be a bit overboard.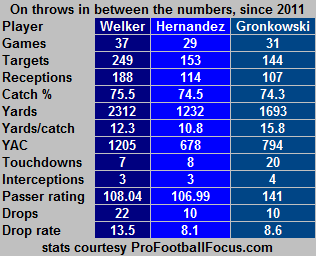 Hernandez and
Gronkowski
have been just as efficient over the middle as Welker has been and even more so with regards to their drop rate. Replacing Welker's raw production seems like a daunting task, but the two monsters in the seam could make for a seamless transition.
The truth is no singular player will be asked to carry that burden; it will be spread out over Hernandez and Gronkowski as well as a Z receiver like Julian Edelman who's talented in creating yards after catch.
Who else will replace that production? Tom Brady. He is still one of the most accurate quarterbacks in the NFL and will make it work regardless of who's catching the ball.
Playoff Struggles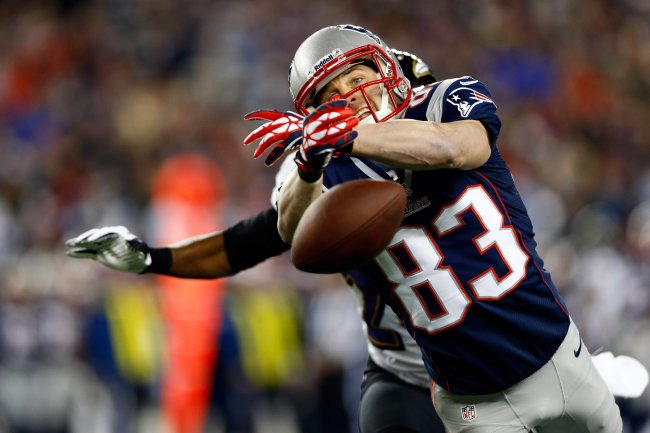 Jared Wickerham/Getty Images
The Patriots' recent struggles in the postseason are well-chronicled. One person whose name is hardly ever brought up in the discussion with regards to the playoffs, however, is Welker.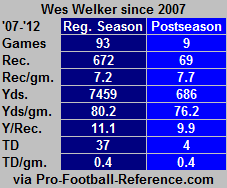 That's likely because his production is nearly identical between the regular season and the postseason.
That's just the problem: With two straight years of Welker at his peak, with no noticeable dip in postseason production, the Patriots still haven't been able to win another Super Bowl.
It's not that he doesn't step up in the playoffs. It's that, even at his very best, he isn't making life exceedingly difficult for opposing defenses.
For two years straight now, the Patriots have learned the importance of physical skill position players on offense. Athletic receivers like Giants receiver Victor Cruz and Ravens receiver Torrey Smith, or physical receivers like Giants receiver Hakeem Nicks and Ravens receiver Anquan Boldin, have been a big part of the past two Super Bowl champion teams.
That (along with an injured Gronkowski) has been the missing ingredient for the Patriots offense in the playoffs.
Looking Ahead, Not Back, for Perspective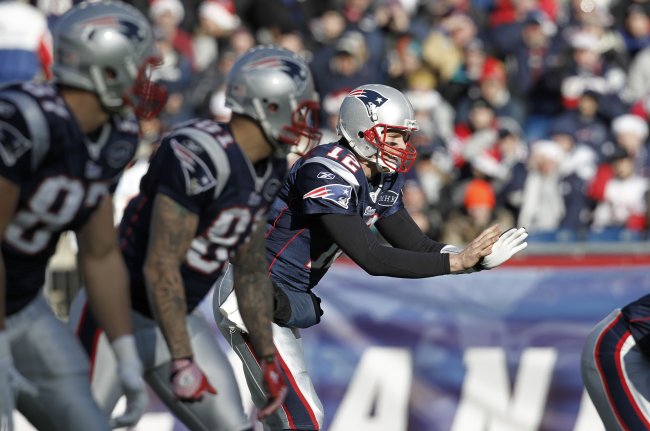 Winslow Townson/Getty Images
Despite ups (third downs) and downs (drops), Welker has meant so much to the Patriots offense over the past six years.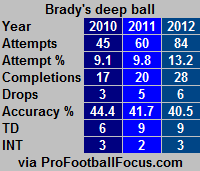 Welker is not a system player. He could do the same things in another offense and still be successful. Would he be as successful as he was in New England? Probably not, if we're to believe Brady is a better quarterback than whoever Welker's future quarterback may be.
Has Tom Brady's deep accuracy faded, even if only a little bit, over the past three seasons (while his sample size has, not coincidentally, increased)? Yes.
Does that mean the Patriots should invest only in receivers who do their work in the short and intermediate areas of the field? I think you know the answer to that question.
Should the Patriots bring Wes Welker back in 2013?
The Patriots are still the front-runners in the AFC East and thus virtually guaranteed a trip to the playoffs next year.
With that being said, their focus should be on building to improve in the playoffs. The common thread in the three most recent playoff losses (vs. Jets, vs. Giants, vs. Ravens) has been a lack of explosive playmakers.
Another heavy investment in a player who is, by nature, not an explosive player is a step in the wrong direction.
Erik Frenz is the AFC East lead blogger for Bleacher Report. Be sure to follow Erik on Twitter and "like" the AFC East blog on Facebook to keep up with all the updates. Unless otherwise specified, all quotes are obtained firsthand or via team press releases.
This article is
What is the duplicate article?
Why is this article offensive?
Where is this article plagiarized from?
Why is this article poorly edited?

New England Patriots: Like this team?