Boston Red Sox: Where Do Their September Call-Ups Fit in 2013 Roster Plans?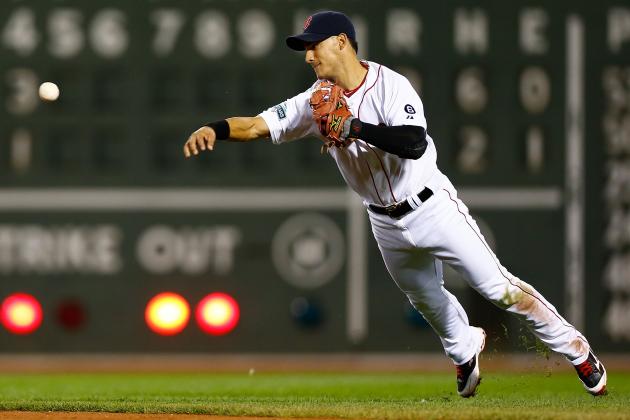 Jared Wickerham/Getty Images

With only a couple of games remaining on the 2012 regular-season Boston Red Sox schedule, it's time—if it hasn't been time already—to think about the future of this team.
Who is going to be kept from this season's roster in 2013 and who will have his ties cut after the end of the year? We should start to see more and more of the younger players inserted into the lineup so that the front office and coaching staff get a fair look at several of them.
This could be for mainly one of two reasons. One, because the front office feels that it can contribute on the major league roster next season, or two, because the front office wants to show them off so that it has the opportunity to trade them.
Let's take a look at the players that Boston called up once the rosters expanded and see how they fit into the 2013 plans, if at all.
Begin Slideshow

»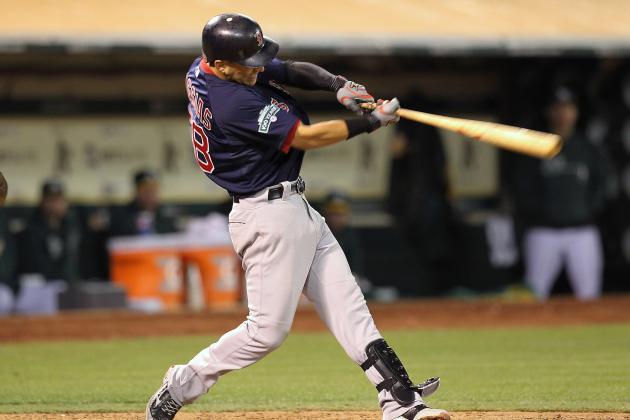 Tony Medina/Getty Images

The most important player to watch during these final weeks has been Jose Iglesias as he competes for the starting shortstop role for next season.
Iglesias has gotten significant time in the lineup since being recalled from Triple-A Pawtucket and has done exactly what we knew he could do. He still can't hit very well but is an incredible defensive shortstop.
Iglesias is absolutely in the Red Sox plans for 2013 as he'll most likely head into spring training as the favorite to start. If he could improve his hitting by just the slightest of margins, he'll make that decision even easier.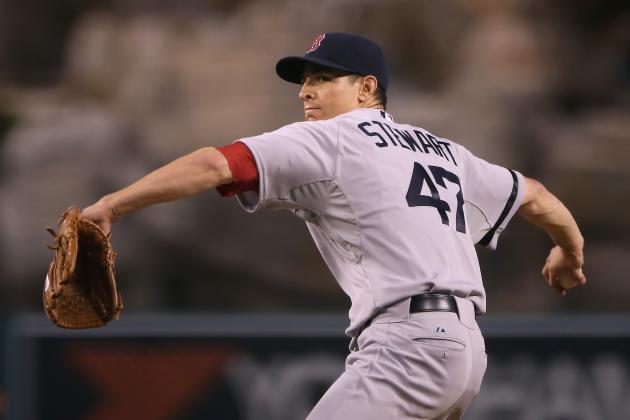 Jeff Gross/Getty Images

Zach Stewart has had only one opportunity to pitch in Boston this season, and it was quite the adventure. He was horrible on the mound as he allowed nine earned runs over three innings of work to the Los Angeles Angels.
Although Stewart's first start didn't go as planned, he is expected to get another chance before the conclusion of the season. He has a lot of potential that could earn him a spot in the starting rotation in 2013.
Stewart is an interesting case, though. Boston should have an opening in the rotation, but I could see the Red Sox using him out of the bullpen if need be. Otherwise, he will most likely start 2013 in the minor leagues and wait for yet another chance to shine.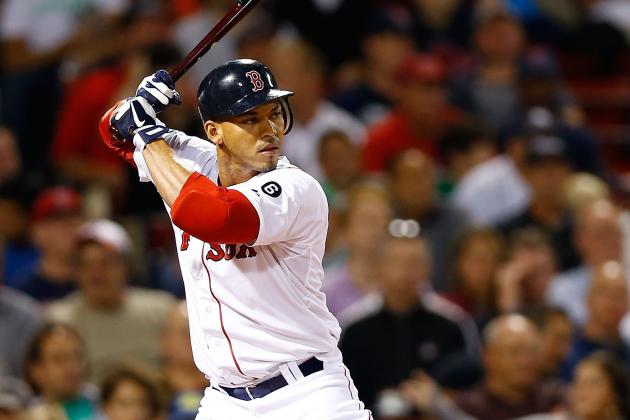 Jared Wickerham/Getty Images

Ivan De Jesus most likely won't start the season on the major league roster in 2013. He's a utility infielder whose spot on the team will be taken by Pedro Ciriaco.
De Jesus was acquired in the blockbuster August trade and was primarily playing with Triple-A Pawtucket. He's only appeared in a handful of games with Boston, as he clearly hasn't gotten much of an opportunity.
De Jesus will have the opportunity to show what he's worth in spring training, but I don't see any way that the Red Sox part with Ciriaco and go with him instead. De Jesus will likely serve as the first minor league infielder to be called up if there's an injury.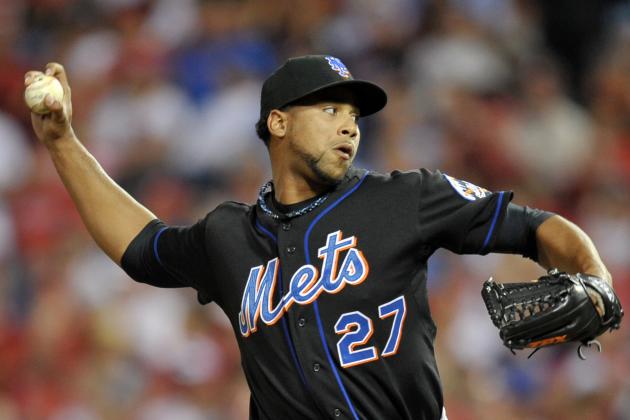 Drew Hallowell/Getty Images

Pedro Beato was acquired from the New York Mets during the season in exchange for Kelly Shoppach and hasn't really pitched in the Boston organization.
Beato appeared in a couple of games with Triple-A Pawtucket and has seen in-game action only once since being called up to Boston.
It would make sense for Boston to further evaluate Beato during spring training, but it's likely he starts the season in the Pawtucket bullpen.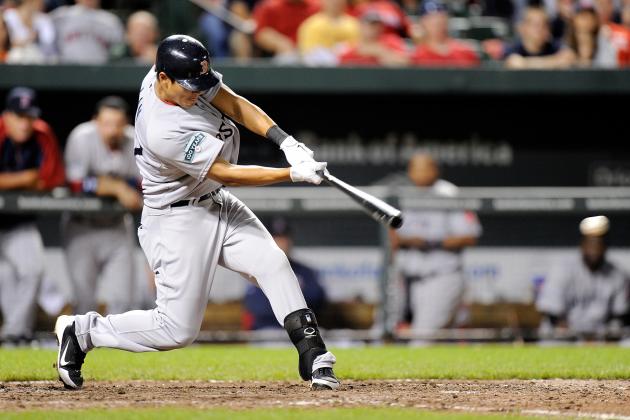 Greg Fiume/Getty Images

Che-Hsuan Lin is a name to keep in mind in regards to the trade block. Lin has never gotten much of a chance in Boston, mainly because he's similar to Jose Iglesias. He's a good fielder with a strong arm, but not much of a hitter.
The Red Sox already have somewhat of a plan for their 2013 outfield, assuming that they re-sign Cody Ross and hang on to Jacoby Ellsbury. They'll also have Daniel Nava and Ryan Kalish available, so carrying Lin as a fifth outfielder wouldn't make much sense.
Boston wouldn't get much in return for Lin, but at least give him a shot with a different team where he isn't as blocked as he is with the Red Sox.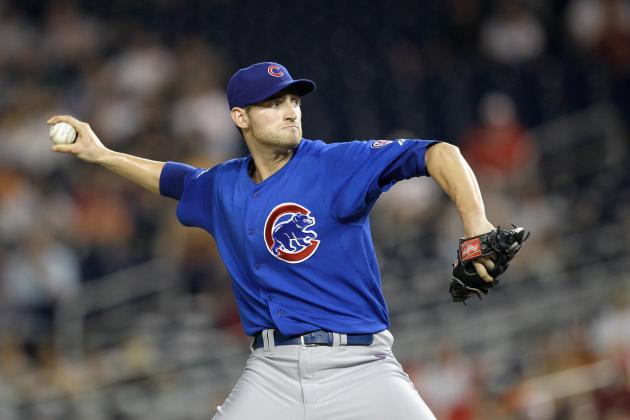 Rob Carr/Getty Images

Chris Carpenter is exactly the kind of reliever that Boston could use in the bullpen going forward, and you should absolutely expect to see him on the Opening Day roster.
Carpenter throws exceptionally hard and is usually rather reliable. He hasn't pitched too much in the big leagues with the Red Sox, but he should start to get more time as the season comes to an end.
In spring training, we'll really get to see what he's capable of doing on a regular basis. He did miss significant time this year recovering from injury so a full, healthy year would be fun to watch.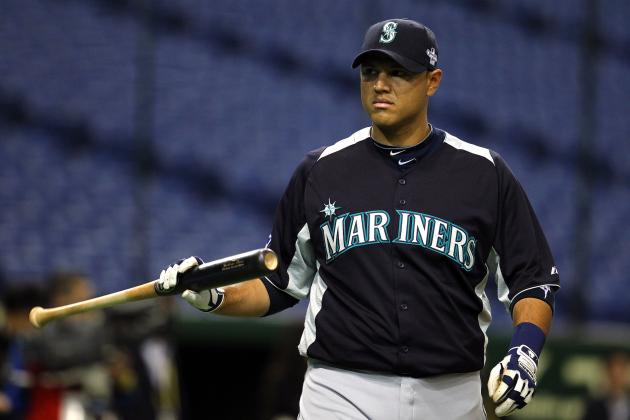 Koji Watanabe/Getty Images

I think it's pretty safe to say that Quiroz won't be in the majors next season, at any point. Boston will have Ryan Lavarnway and Jarrod Saltalamacchia behind the plate, and it would be weird for them to carry three catchers.
Quiroz probably isn't even the starting catcher for Triple-A Pawtucket next year as Dan Butler should have the starting role. Quiroz is a 30-year-old catcher with limited major league experience. I don't see him having much of a future in the Red Sox organization.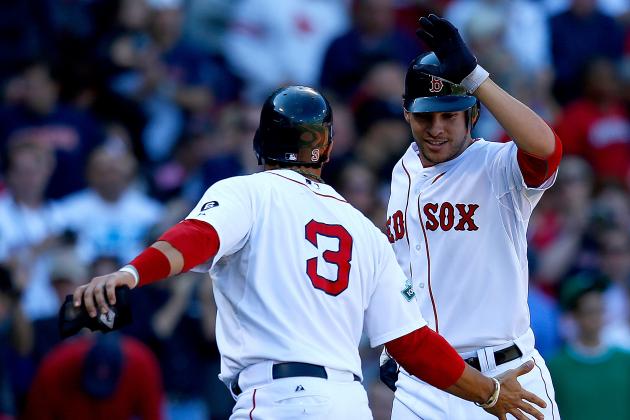 Jim Rogash/Getty Images

Danny Valencia is a good candidate to start the season in Triple-A Pawtucket as the everyday third baseman. The only way that he makes the Opening Day roster is if something goes wrong with the recovery of Will Middlebrooks.
Valencia is a solid backup option, but the Red Sox will already have Pedro Ciriaco and possibly even Mike Aviles to play third, if necessary.
I could foresee Boston trading Valencia if another team had interest in him, since he doesn't serve a ton of value to the Red Sox.