New Orleans Saints: 3 Things We Learned in Loss to Kansas City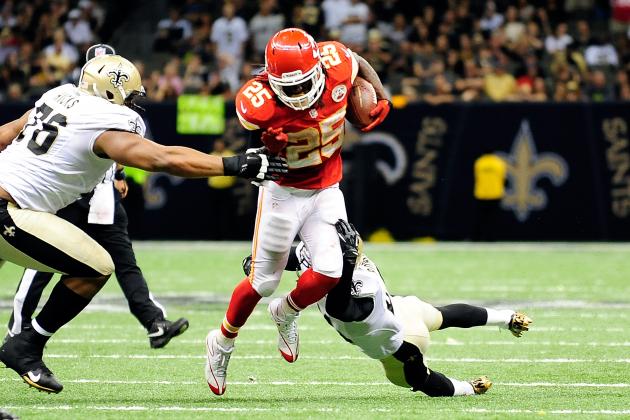 Stacy Revere/Getty Images

This is getting a little redundant, but another Sunday has passed in New Orleans, and another tough loss has come for the New Orleans Saints.
There is one positive that came out of this debacle: the Saints only lost by three points this time instead of eight.
This is a team without an identity. A team that is above average at nothing, but below average at plenty. And it makes you think.
Does coaching really matter that much? To the New Orleans Saints, that answer is yes.
Yes, it matters, especially when teams are undefeated versus you, but winless against all other opponents.
With that in mind, let's see what we have learned from New Orleans' Week 3 performance.
Begin Slideshow

»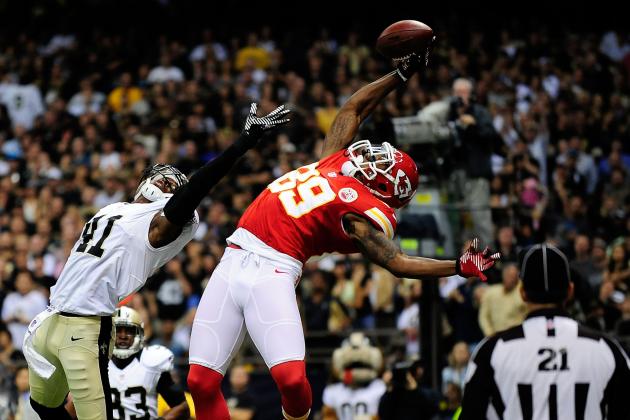 Stacy Revere/Getty Images

Here's one big stat that indicates that your team didn't do so well: Three out of the top four tacklers for the game were in the defensive backfield.
That will usually tell you one big thing: your rushing defense is very, very bad.
There was so much excitement this offseason with the upgrades made to the linebacking unit and rightfully so, but when the opponents offensive line is getting right past your defensive line and living on the second level of the defense, it doesn't matter how good the linebackers are.
Sedrick Ellis was constantly getting blown off the line and provided some of the big holes that Jamaal Charles used to the tune of 200-plus yards on the ground.
The big thing I noticed while watching Ellis was how much of a difference his replacement, Akiem Hicks, made when he was in. It seemed like when Hicks would come in, those long runs were held to negative or no yardage.
Three games and an entire offseason is long enough to get things straight, Spags. Wouldn't be surprised if things are shaking up.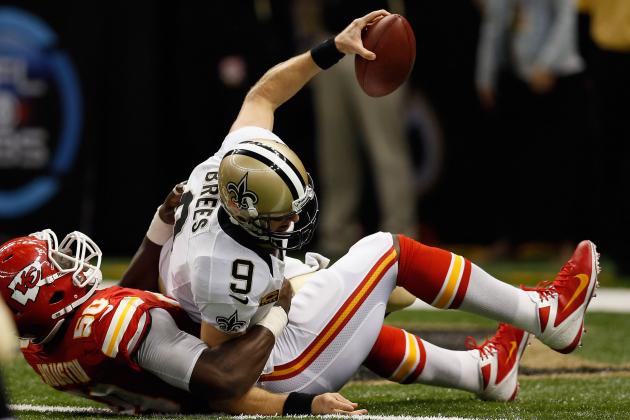 Chris Graythen/Getty Images

In this instance, stats do lie.
Drew Brees extended his streak of games with a touchdown pass to 46, one shy of Johnny Unitas' record, and his stats read almost 250 yards passing and three TDs; but all of that doesn't tell the real story.
Brees had no time (again) to do anything with the ball, and yet he still amassed a 92.4 rating.
Carl Nicks' absence isn't what's wrong with the offense. It's the fact that the Saints' offensive tackles treat their positions like turnstiles, and, until that's corrected, the offense will continue to stall out.
It's shocking that the Saints are so quick to abandon the run with an offensive line coach as the interim.
Lance Moore was the only offensive player that had a bounce back game. There were no drops around him this week, but his touchdown dance might need a little work.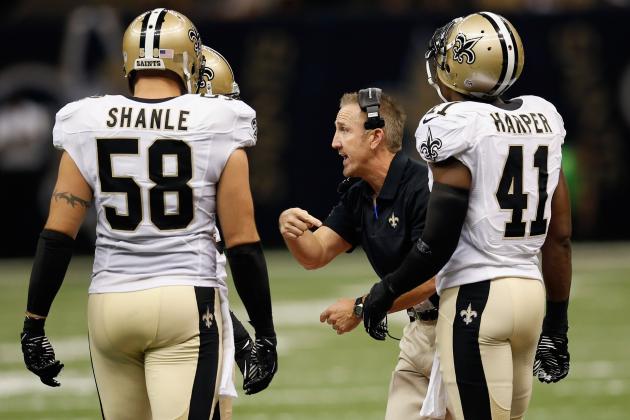 Chris Graythen/Getty Images

There has been nothing positive that has come out of the New Orleans Saints this year, and it doesn't look like it's getting any better for the rest of this "Roger Goodell-approved" season from hell in NOLA.
Sorry if I am the only person to say that out loud, but you have to look at the facts. This Saints team might have as much talent as any other team in the NFL, but none of that matters when you don't have the right puppet master running the show.
Sean Payton should get the NFL Coach of the Year if this team keeps looking so disheveled without him, especially Drew Brees.
Among other things wrong with the Saints, Brees has looked like an average quarterback and not the one that is worth $100 million. If his play doesn't pick up, will his legacy be tarnished as a "system quarterback" in Payton's scheme?
Hard to believe, but the thought can't go by the wayside.
Also, I'll leave you with this: I'm so glad that Marques Colston is earning that big contract this year. Oh, and I could use a sarcasm font.
Good night, New Orleans.