Jets vs Dolphins: New York's Biggest Winners and Losers from NFL Week 3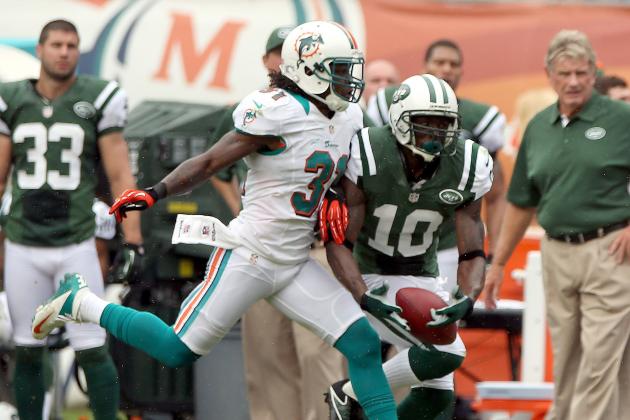 Marc Serota/Getty Images

It wasn't pretty, but the Jets were able to pull out an overtime win over a division rival in overtime.
However, the win comes at a cost: There is a distinct possibility that the Jets will be without Darrelle Revis for an extended period, which will only exacerbate every weakness on the team.
Here are the winners and losers from Sunday's game.
Begin Slideshow

»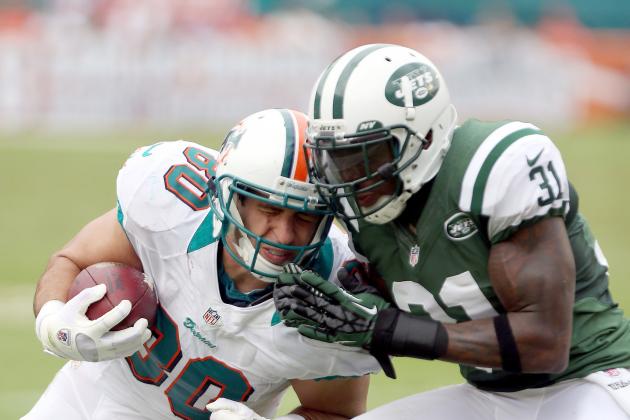 Marc Serota/Getty Images

Cro was perhaps the best Jet on the field on Sunday. He was rock-solid in coverage, giving no space to Dolphins receivers.
He even put a lick on a fullback coming out of the backfield—not bad for a player who had a reputation for being soft.
With Revis being out for what we assume will be for an extended period of time, Cromartie is going to be tested in the coming weeks. He needs to continue his play for the Jets to soften the blow of losing Revis.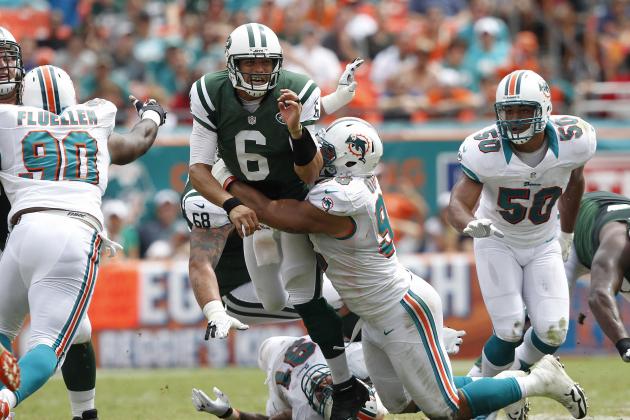 Joel Auerbach/Getty Images

As bad as the numbers say, Sanchez did not get a lot of help from his receivers in terms of drops and separation, and he did bring the team back and got the win.
But it is clear as day that Sanchez's production nosedives without Dustin Keller in the lineup.
He completed less than half of his passes for the second week in a row. This time, he actually did get solid pass protection, but he was indecisive with the ball.
When Keller comes back I expect Mark's completion percentage to go up, but for now, Sanchez needs to complete more passes.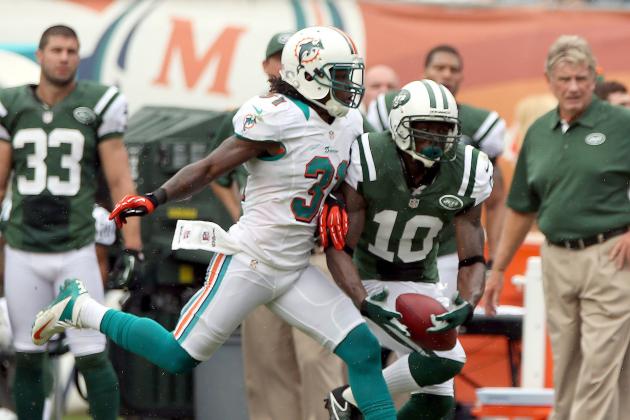 Marc Serota/Getty Images

Today was easily Santonio Holmes' best game ever as a Jet.
He put up 147 yards on nine catches, but this biggest play he made came in overtime when he got a huge 38-yard play to put the Jets in field goal position.
What was most impressive about it was that he was getting double-covered for most of the game.
Holmes has responded to the criticism of what happened in this venue last year in spectacular fashion. If Holmes turned in a dud today, the Jets lose this game.
Robert Mayer-US PRESSWIRE

Where to start?
Since his coming-out party against the Bills, Hill has been a total non-factor. Not only is he not getting any separation, but he has developed a habit of dropping would-be touchdowns.
After suffering what appeared to be a hamstring injury, he was actually outplayed by his replacement, Chaz Schilens.
If Schilens continues to outplay Hill, Hill could find himself out of the starting lineup sooner than later.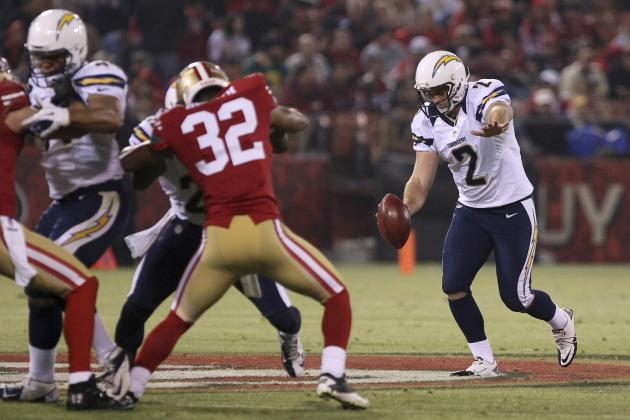 Kelley L Cox-US PRESSWIRE

There is no question that the Jets made the right move in getting rid of T.J. Conley. Malone's huge punts were critical in a game in which the offense was struggling to get anything going.
Malone was able to flip field position and give a defense that was without Revis extra field to work with.
Steve Mitchell-US PRESSWIRE

The Jets are lucky that Reggie Bush got hurt right before halftime, or this game could have gotten out of hand. They simply had no answer for his cutback ability and could not get off blocks to make stops around the line of scrimmage.
The pass rush was nonexistient, not recording a single sack all afternoon. Ryan Tannehill had plenty of time to make reads and move the ball.
If the Jets are going to be without Darrelle Revis for quite a while, the Jets need to get more out of their pass rush.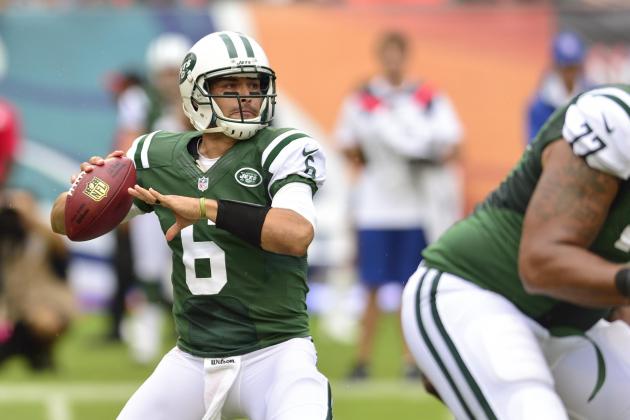 Steve Mitchell-US PRESSWIRE

The Jets passing game left much to be desired, but the offensive line is not to blame.
Sanchez had a ton of time to throw all day and was only sacked once on a coverage sack. Austin Howard did a great job against Cameron Wake, who was virtually invisible all afternoon.
The Dolphins don't necessarily have a great pass rush, but this was a huge improvement from their showing against the Steelers.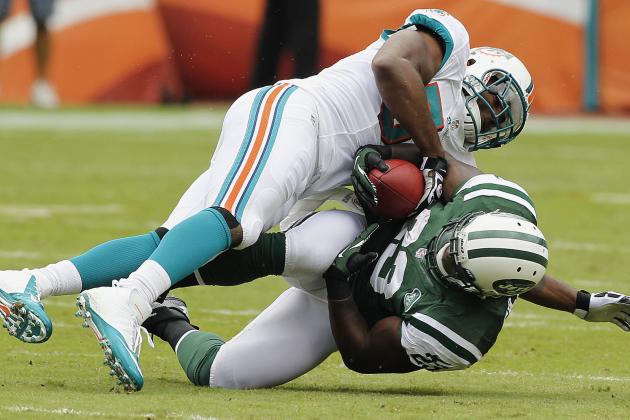 Robert Mayer-US PRESSWIRE

It is now fair to question whether or not Shonn Greene still deserves to be the starting running back for the Jets.
He averaged just 2.2 yards per carry, while Bilal Powell was able to break the 4.0 mark.
Greene is a very straight-ahead runner who, while he is very physical at the end of runs, does not make fast cuts or find cutback lanes.
The Jets need to start giving Bilal Powell more carries and seriously consider making him the starter if Greene continues to put up mediocre numbers.