Buccaneers vs. Cowboys: Tampa Bay's Winners and Losers from Week 3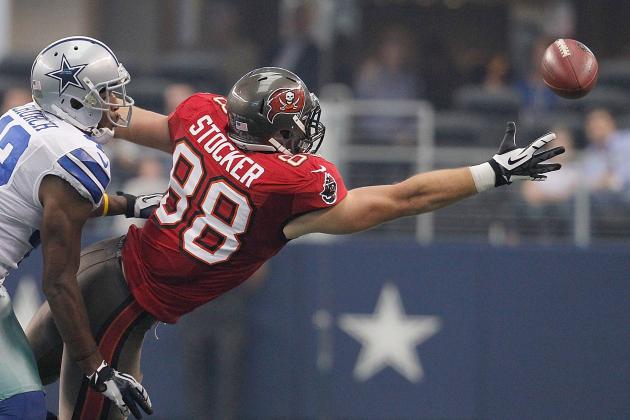 Tom Pennington/Getty Images

The final score of the game may show a narrow, six-point victory by the Cowboys. But truth be told, due to the lackluster performance of the Bucs offense, the game never really felt within reach.
Quarterback Josh Freeman was out of rhythm and inconsistent throughout, completing just 10 of 28 pass attempts and wasting a valiant defensive effort in the process. With the 16-10 loss to Dallas, Tampa Bay fell to 1-2 on the young season.
Good, bad or indifferent, whose play was worth a second look and further analysis?
That is, who were the individual winners and losers from Tampa Bay's Week 2 game?
Begin Slideshow

»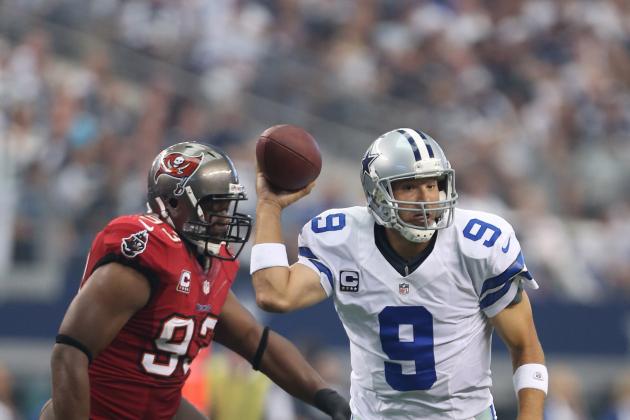 Matthew Emmons-US PRESSWIRE

Defensive tackle Gerald McCoy continues to revive his fledgling career after his first two professional seasons were cut short due to injury.
On Sunday, McCoy was every bit of the disruptive force fans saw during Tampa Bay's Week 1 win over Carolina. He penetrated the backfield with relative frequency, helping to hold Dallas to just 38 yards rushing on the afternoon.
But even more important than simply disrupting the offense were the two sacks and forced fumble McCoy caused, including a crushing helmet-to-helmet hit against Dallas quarterback Tony Romo—a hit McCoy is sure to hear from the league about.
In three games this season, McCoy has three sacks, matching a career high from his rookie season in 2010, a feat that took 13 games to accomplish then.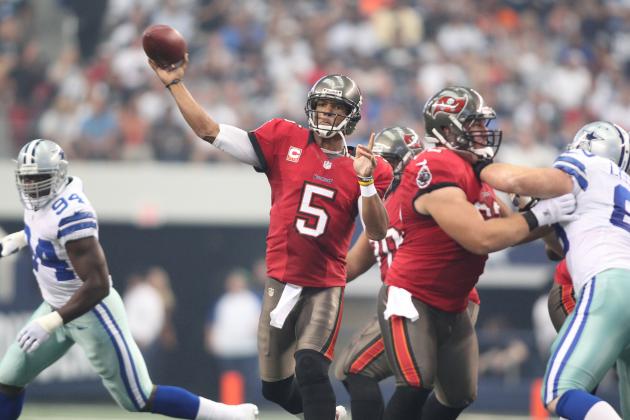 Tim Heitman-US PRESSWIRE

There's really no way around it: Josh Freeman was not very good on Sunday—and that's putting it as diplomatically as I could've.
He looked rattled, confused and lacked any semblance of confidence in the pocket.
His feet were seldom set, often throwing while drifting in one direction or another, including from his back foot on numerous occasions. He missed open receivers on routes to all parts of the field—short, intermediate and deep.
On the afternoon, Freeman completed 10 of 28 attempts for 110 yards. To make matters worse, four of his completions and 71 of his total passing yards occurred on their final drive of the game.
For Freeman, it was the kind of game that will only bring about another round of skepticism and criticism from frustrated detractors.
On the season, Freeman has completed just 41 of 80 attempts (51.3 percent) for 491 yards. He has also added four touchdown passes to go along with three interceptions.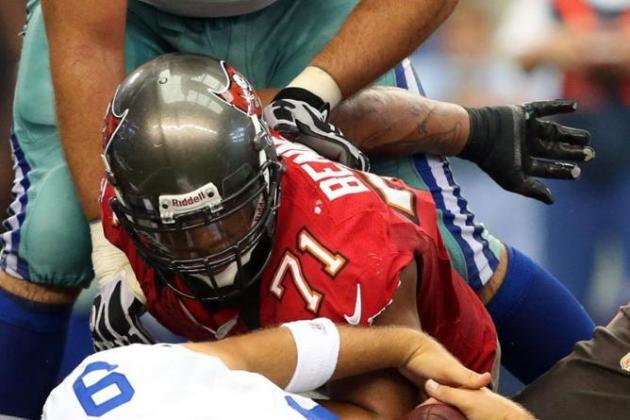 Image courtesy of Buccaneers.com
Much like fellow linemate Gerald McCoy, Michael Bennett hit and harassed Cowboys quarterback Tony Romo throughout the afternoon, bringing down the Dallas signal-caller twice on the afternoon.
Also, like McCoy, Bennett now has three sacks on the season.
With Bennett and McCoy wreaking havoc on the afternoon, the Bucs were able to limit the Dallas offense to less than 300 yards of total offense, giving the Tampa Bay offense a chance (albeit remote) to win it for most of the game.
The struggles of the front four to rush the passer have been well-documented and discussed at length entering the season, so the fact that Bennett and McCoy have been able to tally six sacks between the two of them is a welcomed sight, to say the least.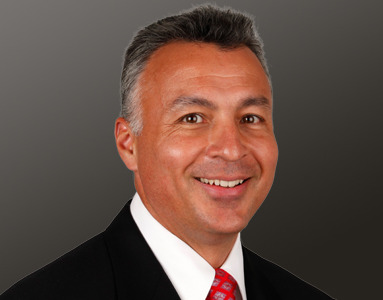 Image courtesy of Buccaneers.com
For a guy that spent the last eight seasons on the staff of the New York Giants, Sullivan didn't appear to have a clear gameplan in place on how to attack a Cowboys defense he has helped scheme against previously.
The offense was lousy and flat from start to finish, gaining an embarrassing 166 total yards and managing to put up just 10 points, seven of which came from a touchdown on their opening drive.
An opening drive that was well-positioned thanks to an Aqib Talib interception of Tony Romo.
It's worth noting that Tampa Bay's offense has scored 31 of their 60 points due to turnovers created by their defense, including 24 of the 34 points scored last week versus New York.
Which is all good and well, except that it means the offense has shown itself incapable of creating their own offense through sustained drives.
With the weapons Sullivan has to work with, it is simply inexcusable for the offense to muster 166 total yards and 10 points, as doing so wasted an otherwise brilliant performance by the Buccaneers defense.