What Could Have Been: What If These 7 Stayed with the WWE Instead of TNA?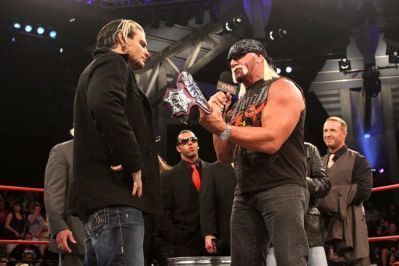 Photo Courtesy of fanpop.com
Throughout professional wrestling history, we've seen a number of big-name superstars decide to jump ship and go to a different wrestling organization.
The first that comes to mind are the guys who jumped ship from the World Wrestling Federation to World Championship Wrestling during the Monday Night Wars. Many wondered, after the WWE bought WCW, if we'd still see guys leave the WWE since there wasn't really another big name promotion, but then...Total Nonstop Action emerged.
Although TNA isn't quite where WCW was during the Monday Night Wars, it is still a big-name promotion with national television coverage. So, many big names who have left the WWE have found a home with TNA, but what if they didn't?
What if they never left the WWE at all?
In a time where it seems the WWE is running a little short on big names, I decided to take a look back at seven superstars who, for one reason or another, left the WWE and settled in TNA.
With these seven guys, I thought about where they would be if they were in the WWE today. Although there is a good chance these guys left the WWE for good reasons, in this fun game of "What If" we'll examine what kind of storyline the superstar would likely be in at this point in time.
Plus, what he likely would've accomplished if he stayed in the WWE.
Tell me what you think the WWE could be doing with any of these seven superstars that would make sense in your mind in the comments below!
Begin Slideshow

»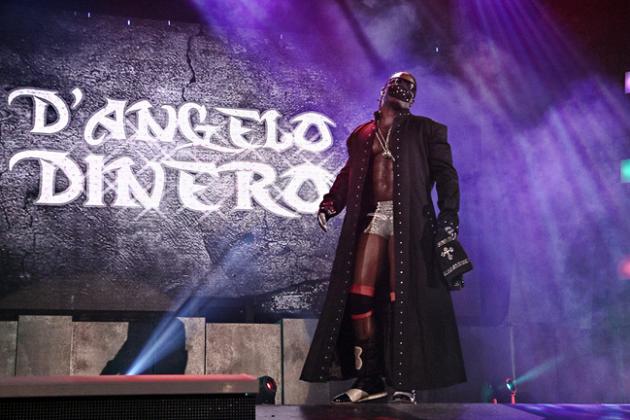 via Impactwrestling.com
Elijah Burke's tenure with the WWE was very unsuccessful and led to his release from the company in 2008.
Just before his release, Burke was working on the "Black Pope" gimmick during dark matches, but it never surfaced on WWE television. In TNA, the gimmick has been a success, although he's yet to truly become a top guy with the company.
If Burke had stuck around with the WWE with the Pope gimmick, he would have started off as a mid-tier title challenger. By now, he would already have a reign or two as either United States or Intercontinental Champion.
Today, Burke would be a nice asset on SmackDown as a face.
Worst-case scenario: He could be feuding with Untied States Champion Antonio Cesaro or Cody Rhodes.
Best-case scenario: Burke could be climbing the ladder and in the World Championship picture, but struggling to get over the hump losing matches to both Dolph Ziggler and Alberto Del Rio.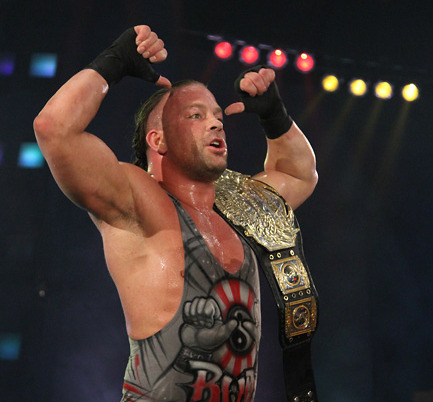 via Impactwrestling.com
Rob Van Dam had a good run in the WWE, including becoming a WWE Grand Slam and Triple Crown winner with his many championship wins. RVD left the WWE in 2007 to spend time with his wife who had just been diagnosed with cancer.
After Van Dam's wife made a full recovery, RVD debuted in TNA in 2010 by surprising and defeating Sting on Impact. Soon after, Van Dam won the TNA World Championship by defeating A.J. Styles on an episode of Impact.
RVD was involved in many storylines and feuds in TNA, but has yet to climb back up and get back into the World Championship picture since his 2010 title run.
If Rob Van Dam had re-signed with the WWE, there is a good chance he would have had a nice run or two at the World Championship early in 2008 or 2009. Today, Van Dam would be a midcard star doing his job to get younger guys over.
Worst-case scenario: RVD would have never stood out to WWE officials as a major player and would have been limited to just the midcard for years.
Best-case scenario: Van Dam would have made a heavy push at the WWE Championship and possibly even had a short tenure as champion.
via Impactwrestling.com
Mr. Kennedy was seen by many to be a future star in the WWE, but we soon learned that rubbing a top star the wrong way can get anybody in trouble.
Kennedy had won the Money in the Bank briefcase and all indications were that he would eventually become World Champion, but injury forced him to give up the briefcase and delay his success for some time.
Kennedy was very injury prone which is a main reason he didn't gain much success with the WWE, but his release came after Randy Orton accused him of being dangerous in the ring and that was it.
Soon after his release from the WWE, Kennedy signed with TNA and began going as Mr. Anderson. Anderson would gain massive success in TNA becoming a two-time TNA World Heavyweight Champion.
What if Kennedy never angered Orton and stuck around WWE? No doubt in my mind he would have became a superstar if healthy.
Worst-case scenario: Kennedy could never stay healthy enough to work towards a major storyline leading him to a permanent place on the midcard with some feuds with top guys.
Best-case scenario: Kennedy would already have at least two World Championship runs and one WWE Championship run. Notable feuds include John Cena and maybe even a feud with Orton where the two could bring their real-life beef into a storyline. Kennedy and CM Punk could feud as well just for the sake of some awesome promos.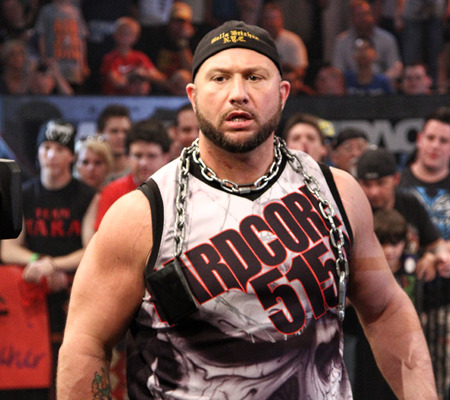 via Impactwrestling.com
Bubba Ray Dudley is best known for his time as a member of the Dudley Boyz with D-Von Dudley. The two will go down as one of the best tag teams in wrestling history without question. The two men won tag-team gold 10 times overall during their time with the WWE.
The two men were eventually released in the summer of 2005 and were told they can no longer use the name "Dudley" as it was trademarked by the WWE.
The two men would come to TNA under the names Brother Ray and Brother Devon as Team 3D. They would win more tag-team gold, but would also be featured in feuds with each other including Ray's turn in 2010 that would allow him to leave Team 3D and become a singles superstar under his new name: Bully Ray.
To the surprise of many, Bully Ray became a successful heel singles superstar and is currently in a storyline right at the top of TNA.
Could Ray had become a successful singles competitor with the WWE? Ray is pretty good on the mic and has good wrestling ability, so I think after awhile he could definitely get over in the WWE.
Worst-case scenario: Ray could never get over the hump and would either find himself stuck in the shadow of his old tag-team days or stuck with horrible gimmicks.
Best-case scenario: Ray would find success as a heel and would gain a lot of heat from the crowd which could lead to a nice push towards the WWE Championship.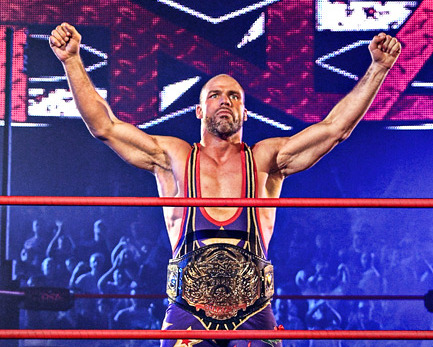 via Impactwrestling.com
Kurt Angle was top-tier talent in the WWE at the time of his release.
Angle was both a Grand Slam and Triple Crown winner with the WWE. He was a four-time WWE Champion.
Angle asked for his release from the WWE because he had concerns about his health due to the WWE not allowing him time off, which Angle stated in his documentary Kurt Angle: Champion.
Angle soon signed with TNA and was one of the guys who helped put TNA on the map.
Angle's feuds with Samoa Joe and Jeff Jarrett as well as leading the Main Event Mafia were some of TNA's high points. Although without Angle, it's questionable whether TNA would even be around today, one can't help but wonder what Angle would have accomplished if he didn't leave the WWE.
Worst-case scenario: Angle would have just had one or two more title runs before the injuries caught up with him. When Angle joined TNA, they weren't doing house shows and having seven events a week like the WWE.
Therefore, only working two days a week, typically, Angle was able to recover.
If he stayed with the WWE on the work schedule he was on before he left, you can nearly guarantee Angle would have found himself injured more often and likely retired by now.
Best-case scenario: Angle would take time off and return as a top talent.
He would likely be a six- or seven-time WWE Champion by now and probably a three- or four-time World Champion. Feuds and matches with CM Punk and Daniel Bryan could definitely be a major selling point for the WWE.
Remember the Punk, Bryan and Kane angle?
Imagine if that would have instead been Punk, Bryan and Kurt Angle? That would have been absolutely legendary.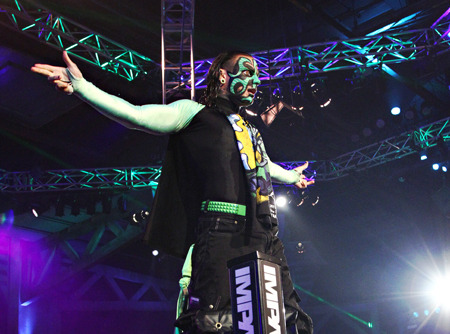 via Impactwrestling.com
Jeff Hardy was on his way to becoming one of the biggest stars in professional wrestling during his final tenure with the WWE. His feud with CM Punk was doing an amazing job getting both men over, but Hardy was dealing with a lot of injuries as well as some personal issues resulting in the WWE writing him off television for awhile.
During his time off, the WWE decided to go their separate ways with Hardy, resulting in his release.
Hardy, who signed with TNA following his previous release from the WWE in 2004, re-signed with TNA in early 2010. While bouncing back and forth between a face and heel, Hardy became a two-time TNA World Champion and just recently won the 2012 Bound for Glory Series.
Hardy is currently in a marquee feud with TNA World Champion Austin Aries.
As excited as I am to see Hardy versus Aries, where would Hardy be now if he got his act together and returned to the WWE?
Worst-case scenario: Hardy would recover from his injuries and have another major push as a top guy just to fall victim to his inner-demons in 2011. If Hardy had an incident in the WWE like he did at Victory Road in 2011, Hardy would have been released immediately and never brought back to the WWE.
Best-case scenario: Hardy recovered both physically and mentally and become one of the biggest stars in professional wrestling. John Cena versus Jeff Hardy would have headlined WrestleMania XXVI and would have been a major draw.
After CM Punk's "pipe bomb" with John Cena and that initial feud, Punk and Hardy could feud once again in late 2011, except this time, both men would be two of the biggest stars in professional wrestling instead of two up-and-comers.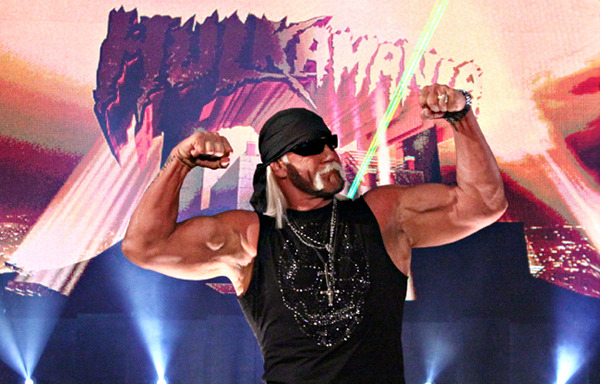 via Impactwrestling.com
Quite possibly the best-known figure in professional wrestling, Hulk Hogan is a legend.
In 2005, Hogan returned to the WWE and was inducted into the WWE Hall of Fame. He would then be featured in a few major storylines including the "Legend vs. Icon" match against Shawn Michaels in 2005 and then his match with Randy Orton in 2006.
Hogan joined TNA in October of 2009 as a business partner.
Hogan would eventually make many changes to TNA, including trying to get the show moved to Mondays—a move which failed due to the success of WWE Raw. Also, Hogan eliminated the famous six-sided ring for the traditional squared-circle ring, which was something die-hard TNA fans were not pleased about.
Hogan would wrestle a few matches and is now the general manager of Impact Wrestling.
So, where would Hogan be if he stayed with the WWE?
Worst-case scenario: He would show up every six months and wrestle in main event matches only, such as his match against John Cena at WrestleMania. Wait, is this Hulk Hogan or The Rock?
Best-case scenario: Hogan would take an on-screen role as Raw or SmackDown general manager. Likely, as SmackDown GM to draw in a larger audience. Hogan could still wrestle the occasional match and be involved with a storyline now and then.
What do you think Hogan would be doing now in the WWE?
Agree, disagree, or have your own idea for any of the seven listed? Let your voice be heard in the comments below!
Check out Wrestling Opinion on Facebook for all your breaking wrestling news and analysis.