Power Ranking the 50 Coolest Athletes in Sports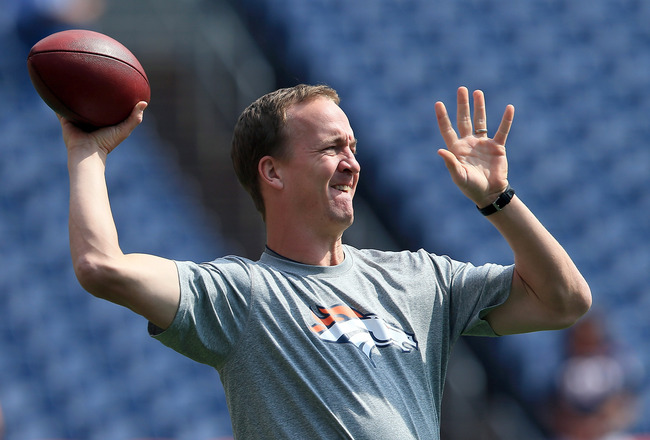 Doug Pensinger/Getty Images
Sometimes, we think of athletes as thinkers, leaders and role models who make a difference in our lives.
But mostly, we just think of them as super cool.
Athletes represent the epitome of success for many Americans—they achieve glory while playing the sport they love and raking in millions of dollars in endorsements.
Here are the 50 coolest athletes in sports right now.
No. 50: Kevin Garnett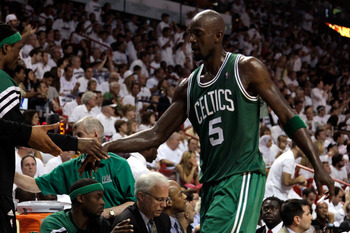 Mike Ehrmann/Getty Images
Garnett may be past his prime, but the Boston Celtics mainstay is still one of the best forwards in the NBA.
He anchors the front line of a major Eastern Conference contender and should be a factor in the defensive player of the year race.
No. 49: Starlin Castro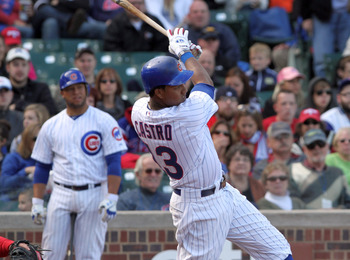 Tasos Katopodis/Getty Images
Sure, Castro is young and the Chicago Cubs are awful.
But the lovable losers' impressive fan base has attached itself to Castro. This charismatic shortstop represents the best hope for the Cubs' future.
No. 48: Paul Pierce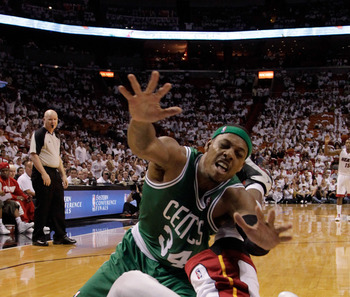 Mike Ehrmann/Getty Images
Pierce was the original bad-boy scorer on the Boston Celtics. He has since morphed into an NBA elder statesman and the team captain of a top Eastern Conference contender.
But he has never lost his swagger.
No. 47: DeMarcus Ware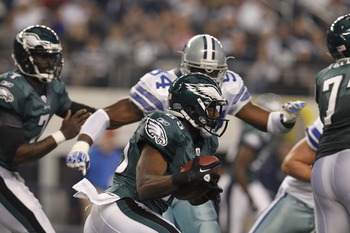 Tom Pennington/Getty Images
The massive linebacker is one of the most famous defenders in football and he plays on "America's team."
However, he never seems to live up to the hype, and the Cowboys' defense has been quite pedestrian while he has been its best player. So, we aren't exactly talking about Lawrence Taylor.
No. 46: Jeremy Lin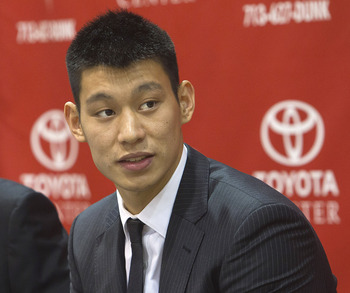 Bob Levey/Getty Images
Who cares if he has only been around for 40 games? Lin is an incredible athlete and visionary point guard who has raised the profile of Asian-American athletes everywhere.
He deserves all the credit for scraping his way to the top. It's a pity that he will continue his career outside of the Madison Square Garden spotlight. As they say in New York, "Dolan strikes again!"
No. 45: Robert Griffin III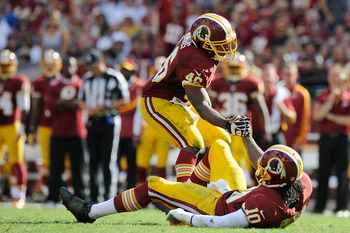 Patrick McDermott/Getty Images
There is no doubt that the young, ultra-charismatic Heisman winner will be one of sports' coolest athletes in a few years.
But after only three games in the NFL, Griffin still has lots of room for growth.
No. 44: Chris Paul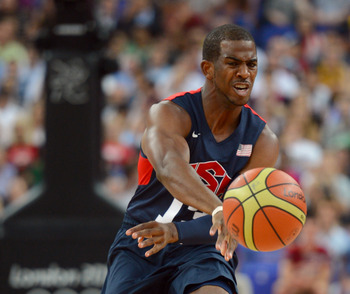 Lars Baron/Getty Images
Once the hero of New Orleans, Paul's coolness level dropped when he became the leader of Los Angeles' fifth-most important team, the Clippers.
Clipper fan Bill Simmons was happy, but the rest of the world would have liked to see Paul buck the superstar trend and stay in the Big Easy.
That said, he is still the best pure point guard in basketball and one of the best product marketers in the NBA.
No. 43: Tony Romo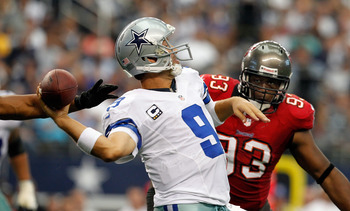 Tom Pennington/Getty Images
On the pro side, he has one of the most impressive dating records in sports, including Jessica Simpson in her prime. He also throws a nice spiral in the regular season.
On the other hand, how can you be super cool if you choke in every big game of your career?
No. 42: Kyrie Irving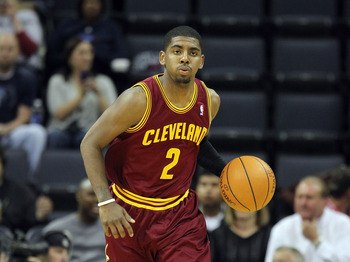 Andy Lyons/Getty Images
Cleveland's new savior is just beginning his career, but he has a lot of success ahead of him.
One day in the not-so-distant future, Irving may be the most revered man in the rust belt.
No. 41: Anderson Varejao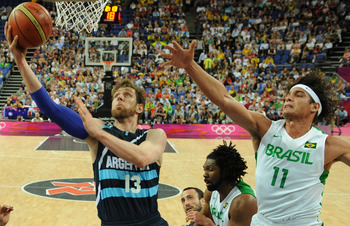 Pool/Getty Images
Cleveland's best have to stick together.
One day Irving will definitely be cooler, but right now, Varejao's crazy hair and equally insane defense have made him the love of every Clevelander.
Then again, this is Cleveland we are talking about. As I am writing, I can't believe that two of the coolest athletes in sports have come out of Cleveland, and neither of them is Jim Brown. Should I revise?
No. 40: Dustin Pedroia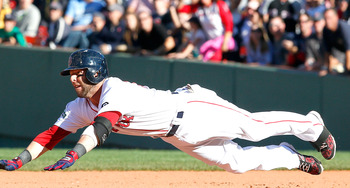 Jim Rogash/Getty Images
One of Boston's most popular athletes, Pedroia reached his coolness apex when he won the AL MVP award in 2008.
While the Red Sox have recently fallen from grace, Pedroia remains a beloved figure.
No. 39: Tim Duncan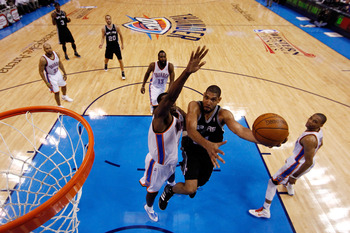 Pool/Getty Images
Maybe 'the Big Fundamental' isn't exactly "cool," but he represents everything that a classy old-school basketball star should be in the NBA.
No. 38: Andrew Luck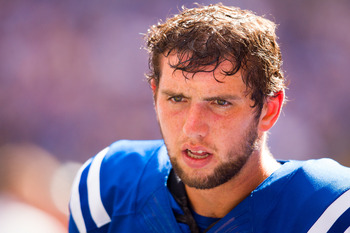 Michael Hickey/Getty Images
Sure, the pre-NFL hype was crazy cool. But Luck derives most of his greatness from making football at Stanford cool again, a feat which seemed basically impossible when he arrived on campus.
Looking back, Stanford football fans must have thought Luck came straight down from heaven.
No. 37: Al Davis' Ghost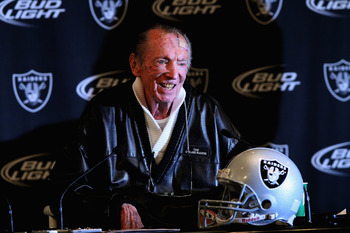 Justin Sullivan/Getty Images
If Oakland's next coach gets fired under mysterious circumstances, you know who did it.
No. 36: Mark Sanchez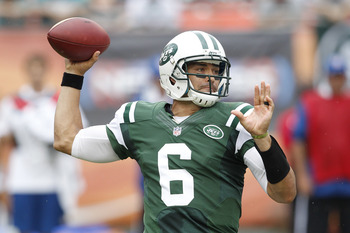 Joel Auerbach/Getty Images
The "Sanchize" racked up wins at USC (in its last recent period of dominance) and has been to two AFC Championship Games with the New York Jets.
If you combine those facts with his sex appeal (which is single-handedly increasing the NFL's popularity with the fairer sex), can't you forgive that horrifying GQ spread and his awful career passing totals?
No. 35: Tim Tebow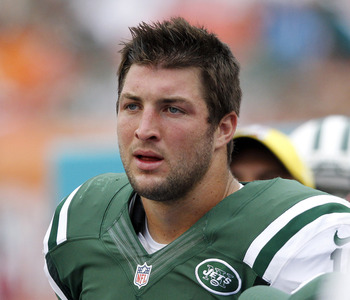 Joel Auerbach/Getty Images
Jets should stick together. Sanchez's running mate at quarterback, Tim Tebow, is the coolest sports figure in America for Christian fans. His success at Florida, including a Heisman Trophy and two BCS championships, is unparalleled in college sports.
For non-Christians, his preachy, patronizing attitude and support for evangelical causes can be grating, so his coolness depends on who you are speaking with at the time.
Plus, I docked 20 slots for his virginity.
No. 34: Craig Kimbrel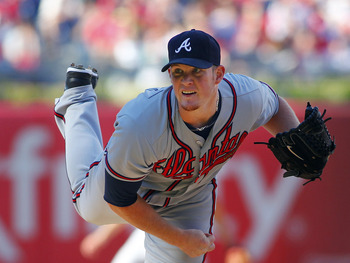 Rich Schultz/Getty Images
Haven't heard of him? Kimbrel's coolness is appreciated by hardcore baseball fans because he is having the most dominant season by a relief pitcher in a century.
Who doesn't respect a guy who simply shuts down his opponent every time he takes the field?
No. 33: Missy Franklin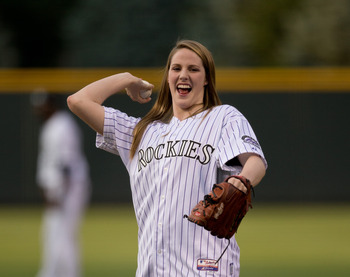 Justin Edmonds/Getty Images
Missy Franklin, winner of four Olympic gold medals in London, is the coolest female athlete in the world.
She also projects to be the USA's biggest star athlete in the 2016 Olympics.
No. 32: David Wright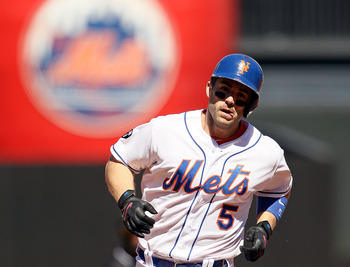 Alex Trautwig/Getty Images
Back to form after several injury-marred seasons, Wright is again the coolest player on the New York Mets.
Of course, this is the Mets we are talking about, so temper your ranking expectations.
No. 31: Julius Peppers
Jonathan Daniel/Getty Images
The Chicago Bears defensive lineman is one of the toughest, most athletic players in the NFL. When you think about it, has there been anyone more consistent over the last decade?
No. 30: Stephen Strasburg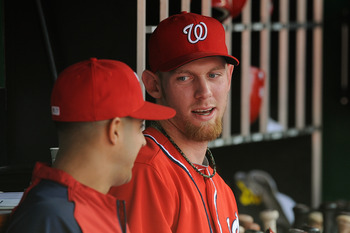 Patrick McDermott/Getty Images
This pitching phenomenon has brought sexy back to Washington. The once-woeful Nationals are heading to the playoffs after a dominant season from Strasburg.
Although Strasburg has been shut down to prevent future injury, the young sensation is the clear leader of baseball's fastest-rising franchise.
No. 29: David Stern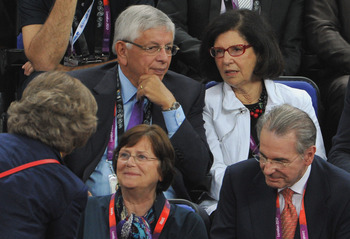 Pascal Le Segretain/Getty Images
He may not be an "athlete," but how can you leave out the commissioner who practically invented the modern version of his sport and still presides over it today?
The Commish took his lumps during the NBA's embarrassing lockout, but Stern proved he can still lead the world's top basketball league.
Stern ended up winning the negotiations with the players and is still the most powerful commissioner of any sport on the planet.
No. 28: Justin Verlander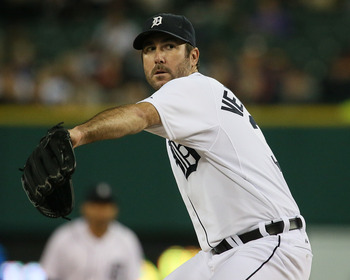 Dave Reginek/Getty Images
The best pitcher in Major League Baseball.
No. 27: Calvin Johnson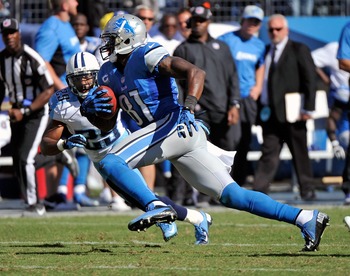 Frederick Breedon/Getty Images
Sometimes you watch 'Megatron' and wonder if he's even human.
No. 26: Albert Pujols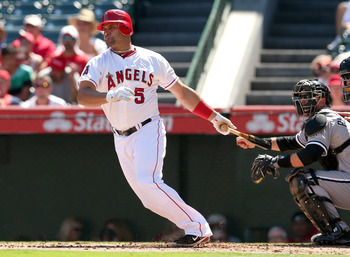 Stephen Dunn/Getty Images
Baseball's biggest icon took a popularity hit for leaving the St. Louis Cardinals, where he had a chance to become the greatest baseball player ever to stick with one team for his whole career.
No. 25: Sergio Busquets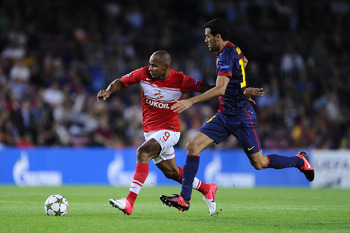 David Ramos/Getty Images
Busquets may not be the sexiest name on the block, but true futbol fans know that his excellent play is at the heart of both Spain and Barcelona's success.
Plus, he is only 24 years old, so it will only get better.
No. 24: Roger Federer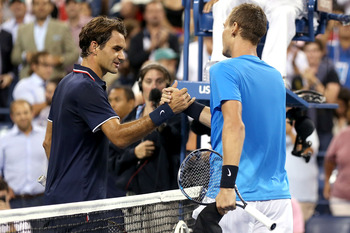 Matthew Stockman/Getty Images
The elegant Swiss national has cemented his status as one of the three-best tennis players of all time.
Plus, his long-time rivalry with Rafael Nadal is the coolest thing to happen to tennis since Pete Sampras battled Andre Agassi in the 1990s.
No. 23: Wayne Rooney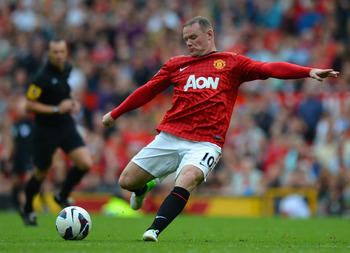 Shaun Botterill/Getty Images
England's best soccer player is the toast of the British Isles.
No. 22: Adrian Peterson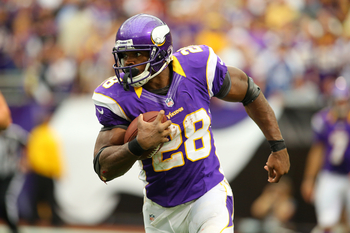 Adam Bettcher/Getty Images
AP is the NFL's most successful running back of the past half decade.
He is aging and has to recover from debilitating injuries, but Peterson is still one of the NFL's best attractions.
No. 21: Xavi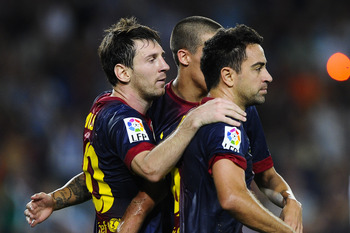 David Ramos/Getty Images
Xavi is an incredibly creative passer—there may not be a more exciting soccer player to watch than Barcelona's star midfielder.
No. 20: Cristiano Ronaldo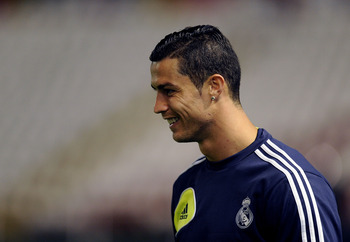 Denis Doyle/Getty Images
Ronaldo is like Mark Sanchez—the sex symbol of his sport.
The only difference: Ronaldo can actually play.
No. 19: Aaron Rodgers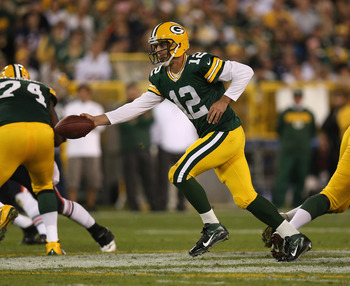 Jonathan Daniel/Getty Images
As a Chicago Bears fan, it is painful to put Green Bay Packer Aaron Rodgers on this list.
But no one can deny that Rodgers' sheer dominance and incredible passing ability is one of the coolest things to watch in football right now.
No. 18: Lionel Messi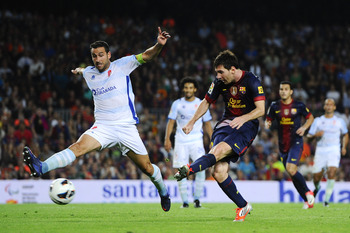 David Ramos/Getty Images
The world's best soccer player deserves some love.
No. 17: Derrick Rose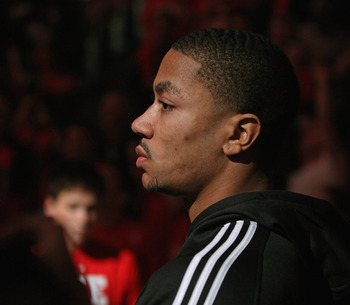 Jonathan Daniel/Getty Images
The former NBA MVP is one of the most likable and fun-to-watch players in basketball.
His ACL injury has sidelined him, but Rose will be back.
No. 16: Tony Parker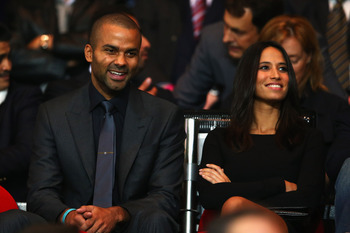 Dean Mouhtaropoulos/Getty Images
Doesn't marrying Eva Longoria get you on any cool list?
No. 15: Wes Welker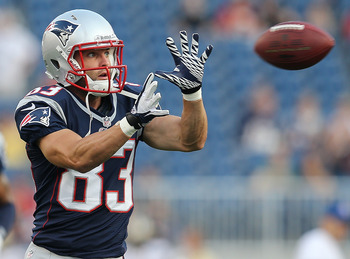 Jim Rogash/Getty Images
The little man reminds us daily that white guys can jump and play wide receiver in the NFL.
Well, at least one white guy can.
No. 14: Kevin Durant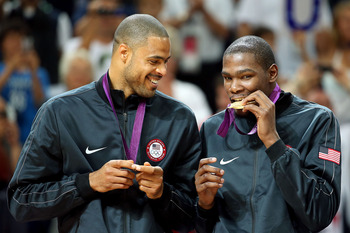 Christian Petersen/Getty Images
The young Oklahoma City Thunder star is the most lethal scorer in basketball.
But the reserved Durant still needs to inject some swagger into his personality to become one of the coolest athletes in sports.
Maybe cool just isn't his thing—winning is.
No. 13: Manny Pacquiao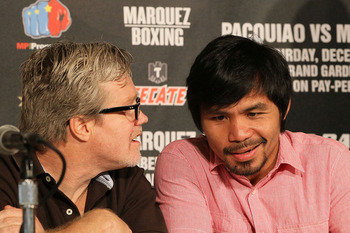 Victor Decolongon/Getty Images
How many people in the world can claim to be their country's greatest sportsman and a future presidential candidate?
That's right, only Manny Pacquiao can.
No. 12: Dirk Nowitzki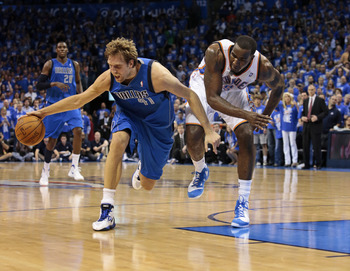 Brett Deering/Getty Images
The big German gets props for staying loyal to his Dallas Mavericks until he brought home a championship. He is also responsible for elevating the status of international basketball players.
No. 11: Drew Brees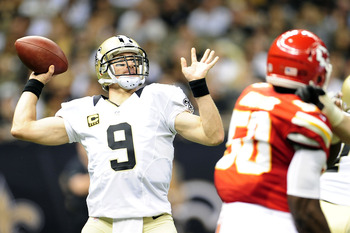 Stacy Revere/Getty Images
New Orleans' savior after Hurricane Katrina deserves special kudos.
His NFL records and passing acumen just make Brees that much cooler.
No. 10: Gary Bettman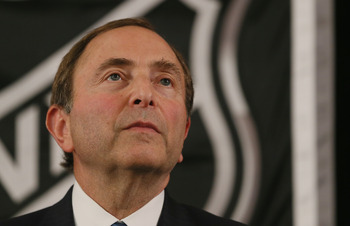 Bruce Bennett/Getty Images
Just Kidding!
Tennis legend Rafael Nadal should take Bettman's place.
No. 9: LeBron James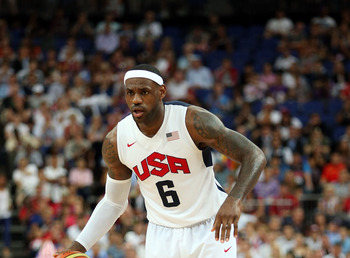 Christian Petersen/Getty Images
Basketball's best player is one of the most polarizing athletes in the world.
To some, James is the epitome of cool: He plays in sunny South Beach and now owns two Olympic gold medals and an NBA championship ring to go with his multiple NBA MVP awards.
To others, his betrayal of Cleveland still represents everything that is terrible about the modern NBA and is as far from cool as it gets.
The question is: What do you believe?
No. 8: Roger Clemens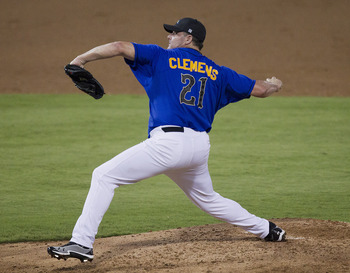 Bob Levey/Getty Images
Forget the PEDs, the man is proving he can pitch in the Majors at 50 years old.
Anyone who watched his best Triple-A start knows how cool the Rocket is right now.
No. 7: Floyd Mayweather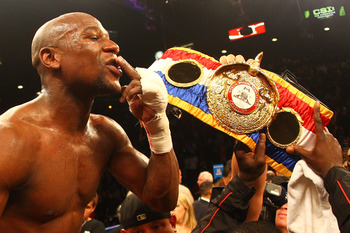 Al Bello/Getty Images
'Money' Mayweather is one of the best boxers of all time.
The elusive fighter's bad-boy attitude has endeared him to millions of fans and also earned him the hatred of many foes.
However, no one doubts that Mayweather is one cool dude.
No. 6: Eli Manning
Streeter Lecka/Getty Images
Eli is no longer just "Peyton's younger brother." With his second Super Bowl win in four years, Manning ensconced himself as the NFL's most successful quarterback of the past five years and one of the best crunch-time players of all time.
As a New Yorker, it doesn't get much cooler than Eli Manning staring down a pass rush and then releasing a perfect spiral for the touchdown.
No. 5: Kobe Bryant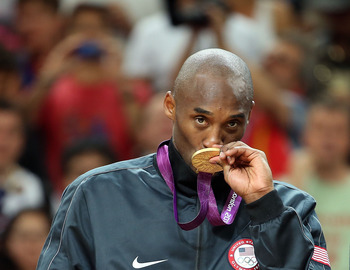 Christian Petersen/Getty Images
The Los Angeles Lakers' biggest star is the coolest player in the NBA right now.
He may not be super likable, but his five NBA championship rings (and counting) and bad-ass attitude push him near the top of the list.
No. 4: Tom Brady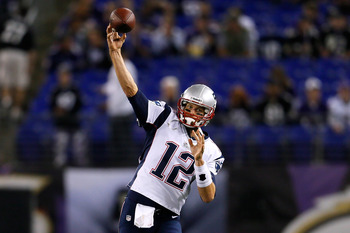 Rob Carr/Getty Images
Ice-cold winner of three Super Bowl rings. Most consistent performer in football. Winner of Gisele Bundchen's heart.
How many people are cooler than Tom Brady?
No. 3: Michael Jordan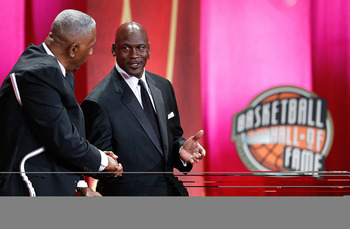 Jim Rogash/Getty Images
'His Airness' is the coolest athlete of all time.
He is now retired, which hasn't done much to diminish his stardom (at least if you judge by the number of Hanes commercials on TV).
However, Jordan's status as the owner of the woeful Charlotte Bobcats has to drop his "right now" ranking down a few notches.
No. 2: Derek Jeter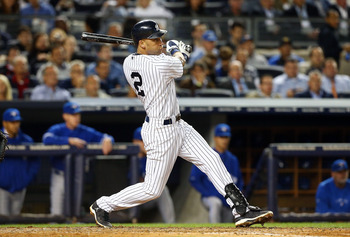 Jim McIsaac/Getty Images
The great New York Yankees captain has been the coolest dude in the Big Apple for two decades.
What else needs to be said?
No. 1: Peyton Manning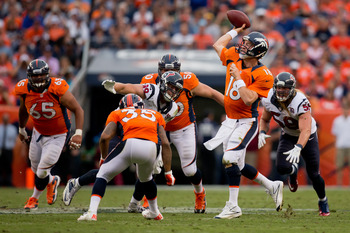 Justin Edmonds/Getty Images
Manning is America's most likable, coolest athlete.
He was always incredibly popular, but his ability to come back from devastating injury, shrug off his humiliating cut by the Indianapolis Colts and reclaim his place in prime time will endear him to fans forever.
Keep Reading