10 Premier League Footballers You'd Love to Go Drinking with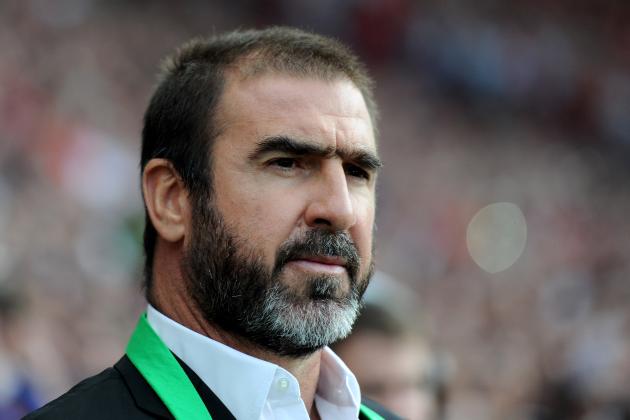 Chris Brunskill/Getty Images

Everybody has a favourite footballer: Lionel Messi, Steven Gerrard or even Francis Benali. These are the guys you admire. The players you respect most and would love to emulate—even if it is only on a video game.
But who would you love to go out for a beer with?
Now that's a real question that needs answering.
Don't ask yourself who you would like to buy a drink for. The answer to that mystery is practically the same answer as who you respect or follow. But who would you like to have a beer with because you know they're just good fun, or just interesting, or just bloody mad.
Here are 10 Premier League players, old and new, who would be great to have a beer with.
Leave your comments of who you would like to share a beverage with in the section below.
Begin Slideshow

»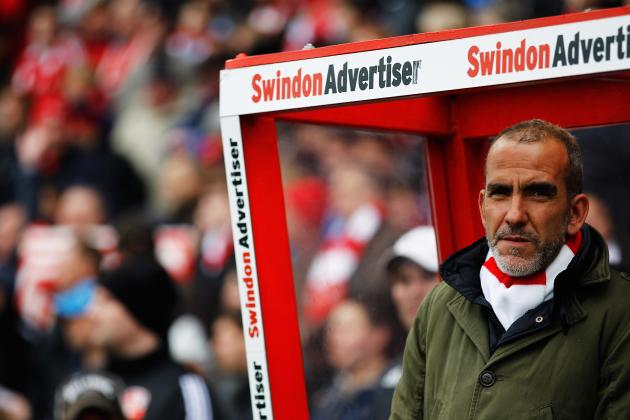 Paul Gilham/Getty Images

Let's start with a legend.
Paulo Di Canio is a Premier League uber-legend. The Italian international was introduced to the Premier League with Sheffield Wednesday in 1997 and is as crazy as a bag of hammers.
From being banned for 11 games for pushing referees over to scoring over 100 goals in just over 500 matches across Serie A, the SPL and the EPL, not to mention a strange 46 game foray in Serie C2 at the end of his career, to admitting to being "a fascist and not a racist", you know your few beers with Di Canio will be unforgettable.
He is one of the most enigmatic and compulsive characters ever to grace the Premier League and you just know that listening to him. You probably wouldn't get a chance to talk.
You may not agree with his politics, but you would be guaranteed to agree with his football philosophy where honour and sportsmanship dominate above everything else.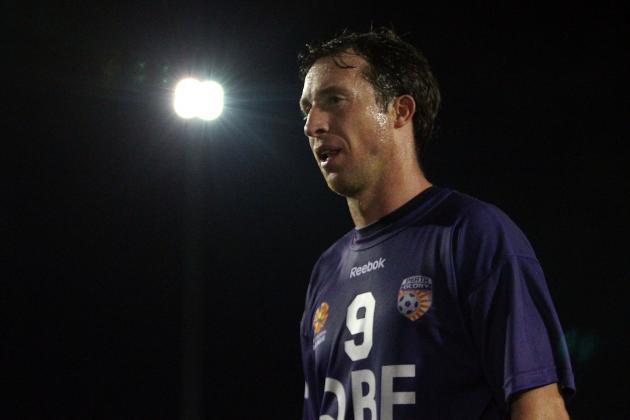 Paul Kane/Getty Images

For many fans Robbie Fowler is synonymous with Liverpool FC.
But if you can look past the Liverpool link, you see a man with a great sense of humour, zest for life and a hidden intelligence that few give the chance to shine.
Let's take the football for one moment. As a player, Fowler was a brilliant goal-scorer, that fox-in-the-box that Arsene Wenger is always on the lookout for.
The 37-year-old played 236 games for Liverpool between 1993 and 2001 before he was sold to Leeds United and from there his career, as expected, took a nose dive.
He then spent the next 11 years traveling up and down the Premier League, including a return cameo at Liverpool in 2006 before finding himself in the sunnier climes of Australia and Thailand as his career wound down.
Fowler, arguably, has had more downs than ups over his 19-year career, but while all that was going on, he was building a real estate empire with his friend and ex-Liverpool team-mate Steve McManaman and at one stage he was the richest Premier League footballer on the go.
Now as a pundit, he provides articulate and clever analysis—especially of strikers.
Apart from that, the stories of his escapades off the pitch have become legendary and you just know that once the beer started flowing with Fowler, he would have you both scoring in no time.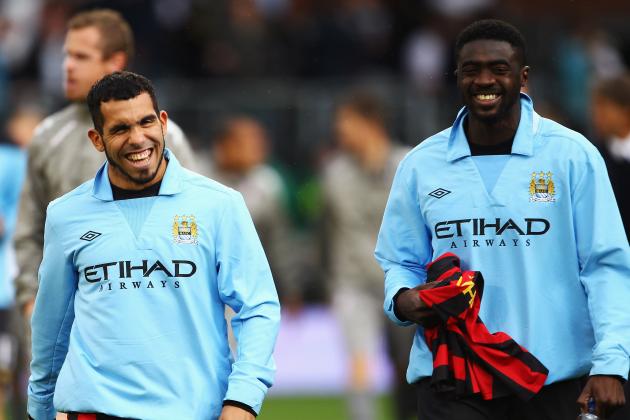 Julian Finney/Getty Images

Carlos Tevez is one of the two most interesting people in the Premier League at the moment.
The little Argentinian is a brilliant footballer who has played for four of the most important clubs on the planet—Manchester United, Boca Juniors, Corinithians and West Ham.
That was a joke, of course I mean Manchester City instead of the Hammers.
He loves football, he loves golf, he loves beer, he loves Argentinian traditional music and sing-songs and Argentinian steaks. And if you've ever tasted them you'd love them too!
While Fowler might be the kind of guy you'd like to a nightclub with, Tevez is the kind of guy you'd meet in the afternoon for a game of golf followed by a steak and then a load of beers.
His stories are legendary; From being friends with Diego Maradona and Lionel Messi, to war stories about Fergie to telling you about his six month sabbatical at home, you would be guaranteed to be welcomed to Manchester on your beers with Tevez.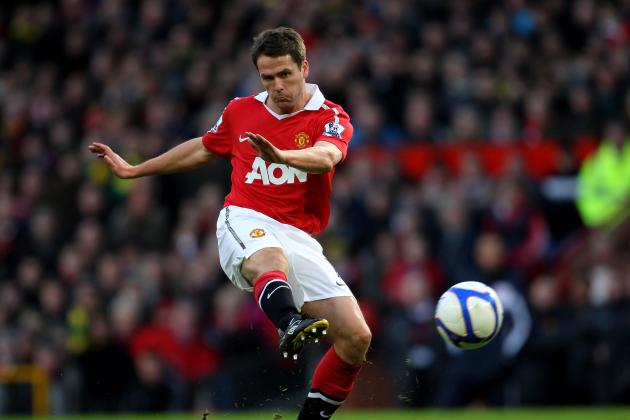 Alex Livesey/Getty Images

Michael Owen? I hear you ask.
Yes, Michael Owen.
Think about it.
Owen is the guy that you would love to meet because you know you would definitely learn something. The guy has played for Liverpool, Manchester United and Real Madrid with bouts at Newcastle United and Stoke in between.
The 32-year-old was the last English European Footballer of the Year in 2001 and if there is anyone who could tell you about the many ups and downs in football it is Owen.
Off the field, he is a self-made man who has being planning his retirement from football for years by entering the horse racing game as an owner and is now a successful breeder.
As one of the most level-headed players the Premier League has ever seen, Owen as a drinking buddy does not immediately jump out, but that is exactly why he is a must to go out with.
He is rock and roll in a rock and roll world, and does not conform to type and is happily his own man. That's why he's interesting.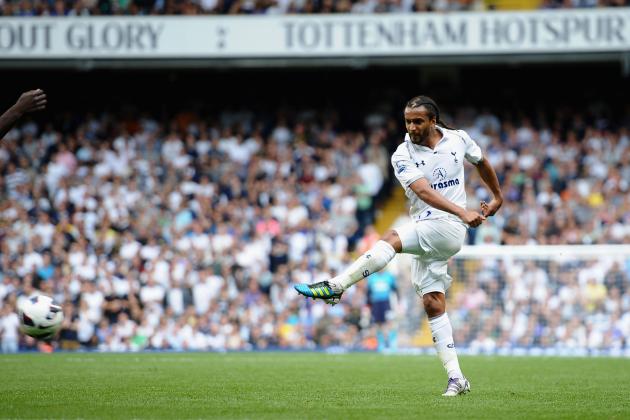 Laurence Griffiths/Getty Images

Benoit Assou-Ekotto is one of the most interesting and intelligent footballers in the Premier League at the moment.
Unlike any other footballer out there at the moment, never mind in the Premier League, Assou-Ekotto plays for money not because he loves the club or kisses a badge.
He isn't afraid to tell football fans the way it really is and that footballers think about the bottom line before they sign for a team.
The Cameroonian international has opinions on many of the ills in football and society today from racism to social marginalisation to editorial by-lines to building a property empire in France.
Have a beer, listen and learn.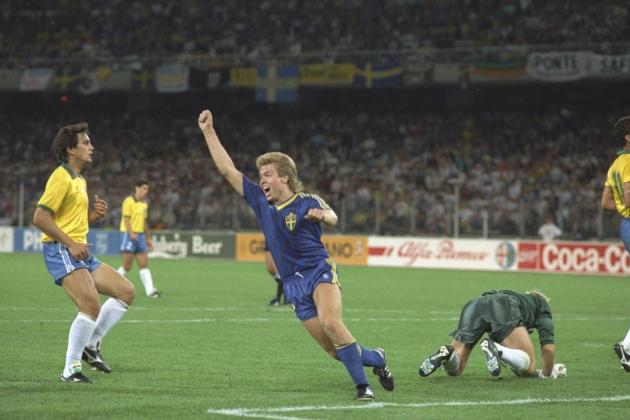 David Cannon/Getty Images

Thomas Brolin was once one of the hottest prospects in European football. The chubby teenager from Sweden was a star in the late '90's with high-flying Parma in Serie A before Leeds United came knocking in 1995.
From there it was all one direction: downhill.
Nobody quite knows what happened to Brolin, but one thing is clear, from the very first moment he set foot in England his career was cursed!
At 26 years of age, when he joined Leeds to replace Tony Yeboah, the world was at his feet. His reputation was still huge from what he did to England at Euro '92 and having had five memorable seasons with everybody's favourite second team in Italy, Parma, he seemed destined for success.
However, three years later at 29 he had retired completely from football and has never kicked a ball since.
He has since been labelled as one of the worst transfer deals of all time, and he is now a restaurateur in Sweden, has appeared in Swedish music videos and is a professional poker player.
Meeting Brolin for a pint, you wouldn't even know where to begin. But may I suggest asking him about his relationship at Leeds with George Graham...
Clive Rose/Getty Images

Andrey Arshavin is a comedy genius!
The little Russian playmaker, currently warming the benches at Arsenal, is a great, great character off the pitch—pity about his lack of character on it.
Off the pitch Arshavin runs his own hilarious website where he has an Ask Andrey section. The questions run the whole gamut from the sublime to the ridiculous to the inane and back again and he answers every single one in the same droll manner as the school teacher in Ferris Bueller.
But when all of that is said and done, you know you're dealing with a guy who is just a little bit left-of-centre and more than just ordinary.
He is clever, witty, has a keen interest in fashion design—having gained a diploma in college—and is a bloody good footballer when he puts his mind to it.
Having come from Eastern Europe and the last bastion of mystery left in the old continent, he is an drinking partner who can't be passed up. Besides he probably loves vodka and red bull!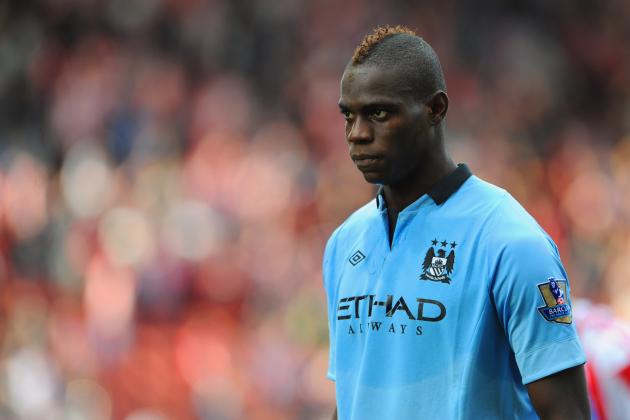 Michael Regan/Getty Images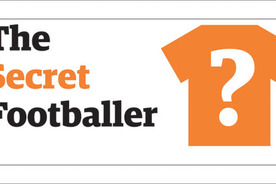 The Secret Footballer Courtesy of the Guardian Newspaper
"Who is the secret footballer", I hear you ask.
Well, the secret footballer is a Premier League footballer who writes a column for the Guardian newspaper in England.
His exclusive exposes have lifted the life on life as a professional footballer at the lower end of the scale and of the trials and tribulations he has to go through on a daily basis.
His articles are articulate and well-written and obviously come from someone with a lot to say in an intelligent manner.
Why would anyone like to meet him?
Well, he's a real person not a caricature, and you know that you will enjoy what he's going to say over a few beers.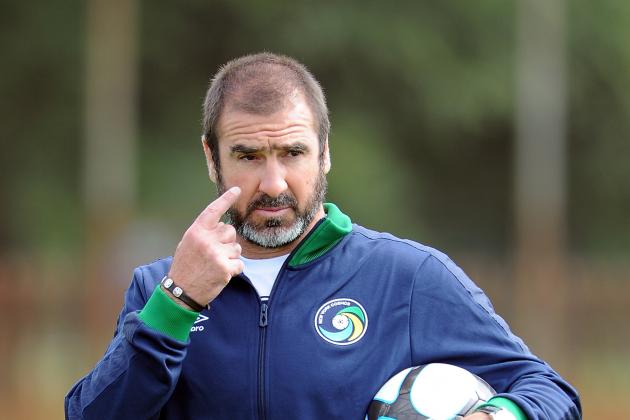 Chris Brunskill/Getty Images

We started with a legend, so let's end with a legend.
To paraphrase a film in the mid 80s, there can be only one, Eric Cantona.
The guy is probably the most interesting character ever to grace the Premier League.
He's been involved with punch-ups with team-mates, with referees, with managers and famously with fans.
He has scored great goals, starred in movies, has written ineligible philosophical tripe, has tried to launch a French political career, has played beach football and is now the Director of Football at the New York Cosmos.
If there is any footballer on the planet that you are going to have a good time with it is Cantona.
He didn't need beer to do any of the stuff I have mentioned so imagine what a few pints would lead to!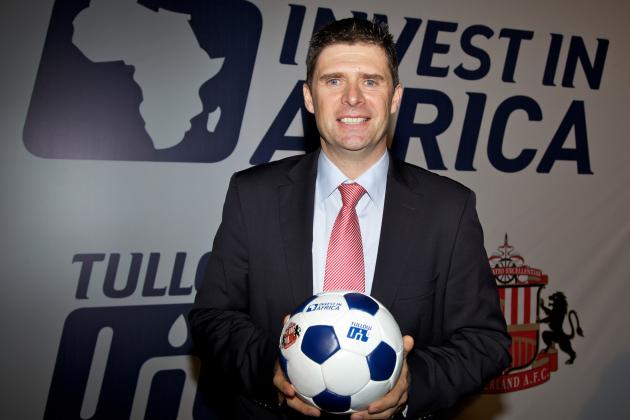 Getty Images/Getty Images

Quinny, as he is known to his friends, is, quite possibly, the nicest and most-liked man in football.
The 6'4" target-man enjoyed a superb career with Arsenal, Manchester City and Sunderland and is one of the few players to get applauded at whatever ground he shows up—such is the affection fans hold with him.
As an Irishman, he is one of the most decorated internationals of all-time having played 91 times for his country whilst scoring some 21 goals. He has appeared at three major championships and will deservedly go down in their history as one of the best centre-forwards of all time.
As I've said before, he is loved by fans from every club he has played for but it is Manchester City's fans who deserve special credit for coming up with the immortal tune of "Niall Quinn's Disco Pants!"
Being an Irishman, he is not afraid of a good time and spent many an hour orchestrating escapes from the Clarion Hotel at Dublin Airport as the Irish team prepared for international duties. He would then go back to the manager, be it Mick McCarthy or Jack Charlton, and then explain, with his big hound-dog eyes that he was sorry and would never do it again—until next time.
While on the beer, Quinn is famous for his ballads and sing-song sessions with the likes of John Aldridge, Damien Duff and so many, many more, and if one could pick a group of footballers to go out and party with it would be the Irish—with Quinn as the ceannaire.