La Liga Transfers: 3 Big-Name Players in Spain Likely on the Move in January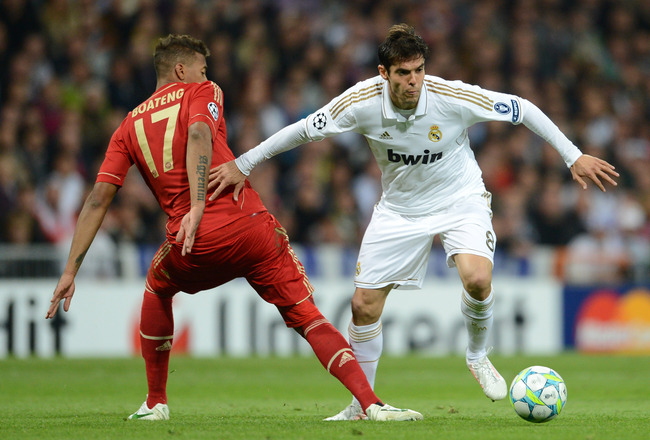 Jasper Juinen/Getty Images
The winter transfer window.
For most fans, this period brings excitement and intrigue as they sift through rumors about who their team is targeting or likely to sign.
As with the summer window, this is a chance for teams to strengthen their squads in order to better compete domestically.
While fans of most leagues look forward to this time, La Liga fans certainly do not, at least not lately.
Over the past few seasons, the transfer window has simply been a time where the best talents in Spain outside of Real Madrid and Barcelona have been forced to leave for financial reasons.
The list of top class, even world class talents that have left Spain in recent seasons frustrates fans everywhere.
Santi Cazorla, Javi Martinez, Juan Mata, David Silva, Sergio Aguero, etc. The list of names is too great to put here.
While the winter window usually means fewer moves and while the new Financial Fair Play rules are predicted to encourage less frequent and less expensive signings, Spain's first division is still likely to lose a few stars.
Some players may move on to other leagues while others could simply move to better Spanish teams. Some are likely to move in January while, for others, a deal to move next summer could be in order.
What follows are three players who, for very different reasons, have a high chance of being on the move this winter. Please read on to see exactly who these players are.
Kaka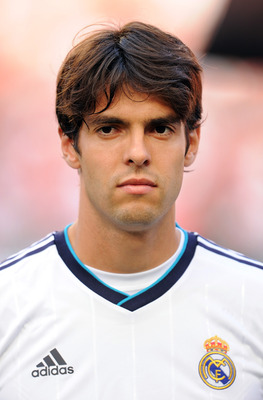 Jasper Juinen/Getty Images
Current team: Real Madrid
Potential team: Sao Paulo, Italy, England
Reason he could leave: In short, because he is unwanted.
When Real Madrid signed Kaka back in 2009, they made him the most expensive signing in football history.
The hope was that the former Ballon d'Or winner would help end Barcelona's reign in the league and help bring the Champions League title back to Madrid.
Unfortunately for the Brazilian, he never quite got that chance. At first it was injuries that kept him out of the lineup. Then it was Jose Mourinho not wanting to rotate his key players often enough.
Now it seems that the Portuguese boss just doesn't have a spot for the midfielder in his plans. Kaka has yet to feature this season and has clearly fallen far down the pecking order.
Initially, it seemed as though the 30-year-old would be taking on a bigger role in the squad. Nuri Sahin was loaned to Liverpool, Esteban Granero was sold, and only Alvaro Morata was promoted from Castilla.
However, that has proven not to be the case as Kaka currently sits on the bench behind Mezut Ozil and Luka Modric.
Kaka will likely still see a fair amount of play throughout the season, but it would be a much wider move for his career for him to move and get significant playing time instead of having to waste away on Real's expensive bench.
Fernando Llorente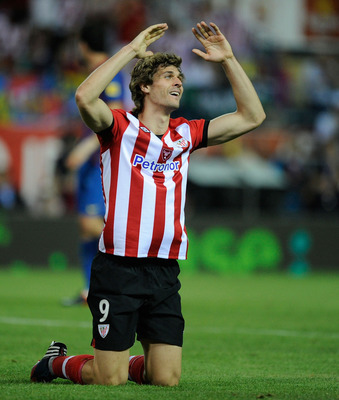 Denis Doyle/Getty Images
Current team: Athletic Bilbao
Potential team: Juventus, Barcelona, England
Reason he could leave: Because he is apparently ready to move on from the club.
Fernando Llorente has long been the poster boy for Athletic Club. He is a shining example of how the club need not focus on bringing in non-Basque players because they are able to produce top talent themselves.
As honorable as this is, the limited talent pool makes Bilbao less competitive in Spain and Europe and El Rey Leon has apparently had enough.
He chose not to extend his current contract—which expires next summer—and that means he will probably be on the move in one of the next two transfer windows.
As much as the Basque side would like to have him all season long, it would be very foolish not to sell him this winter because then he would leave for free this summer.
Juventus could make another run this summer if their current attacking options prove to weak, while a club like Arsenal would also appreciate his services.
Another option would be for a club to sign him this winter, but let him finish the season in Bilbao. This deal would suit a team like Barcelona, who are not desperate to bring the target man in right now, but would certainly benefit from having him next season.
Keep an eye out for this one.
Beñat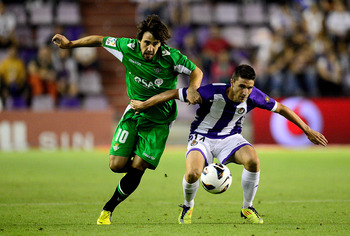 Gonzalo Arroyo Moreno/Getty Images
Current team: Real Betis
Potential team: Athletic Bilbao, Germany, Italy
Reason he could leave: Because he is a top talent and Betis could use the money.
Beñat had a breakout campaign last season and has been one of the league's best midfielders so far this term.
That great play last season saw him draw interest from various clubs around Europe, but none made a serious enough offer to make Los Verdiblancos want to sell.
One team that continues to show interest is Athletic Club. The Basque side is looking to replace Javi Martinez in midfield, and their former youth product is seen as the perfect candidate.
They have even gone to the league about having their transfer window extended so that they can bring him in before January, citing an special need after losing such an important player so late in the transfer window when Martinez left for Germany.
Betis are not really desperate for funds, but would certainly benefit from selling their prized asset and there is usually a higher fee garnered from selling midseason.
If he does leave, Beñat would be a fabulous signing for almost any team in Europe so follow his place at the club very closely.
Please feel free to comment and let us know who else you think could be on the move in La Liga this winter.
Keep Reading

Real Madrid: Like this team?