UFC 152: 5 Reasons You Can't Miss Michael Bisping vs. Brian Stann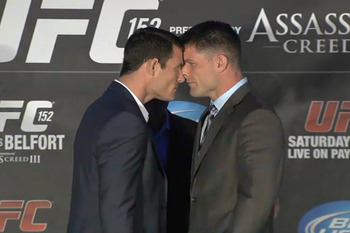 Courtesy of MMA Mania
Michael "The Count" Bisping vs. Brian "The All American" Stann has all the makings of an absolutely electric encounter.
Even if the Brit's reasons for doing so were guided by ego more than anything else, you can almost understand his claim that this is the true co-main event—that oh so prestigious spot on the main card.
With that in mind, here are five reasons why you missing this fight would be ill-advised.
5. Those Staredowns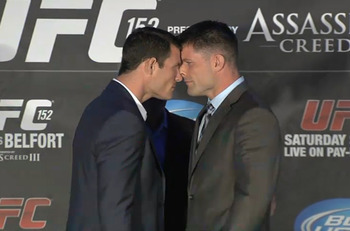 Have you seen those staredowns?
Brian Stann is a gentleman in the truest sense of the word, so it's just like him to go forehead-to-forehead with an overly emotional opponent and not take it at all personally.
Most fighters would probably have far too much respect for Stann to engage in such absurdly intense staredowns, but Michael Bisping has never been afraid of coming across as a real Richard, if you'll pardon the tame expression.
Still, "The Count" has to release all of that emotion sometime. Expect that time to be on Saturday night.
4. The Memory of UFC 100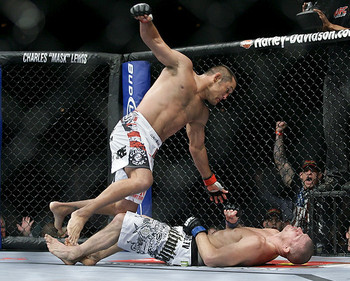 Courtesy of MMAOpinion
Remember when Dan Henderson rendered Bisping as stiff as a board with one swing of the lamentably nicknamed "H-Bomb?" Of course you do. It is one of the most famous knockouts in the sport's history.
Well, Brian Stann packs that kind of power. I'm not saying that he'll knock Bisping's head into the top row, but with these small gloves, you can never really say for sure. Get the folks at ESPN's Sport Science on that one.
And if Stann does knock Bisping into next week, will he do a "Hendo" and put an exclamation on the knockout, or will he remain gentlemanly and let him sleep peacefully, as he did against Alessio Sakara?
3. Who Will Have Crowd Support?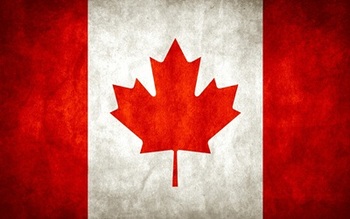 We've got an American vs. an Englishman on Canadian soil. Tuning in to witness who the Canadian fans will be rooting for should be interesting in and of itself.
Then again, Canadians are so polite that both men will likely get cheered. Still, it's worth watching just to see if Bisping has been obnoxious enough to rile up even the Canadians.
2. Who Gets the Next Crack at Anderson Silva?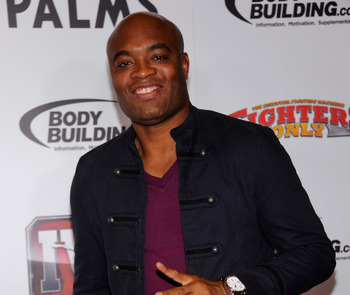 Ethan Miller/Getty Images
This fight has obvious title implications.
Whoever wins may earn a title shot. Indeed, Bisping has already signaled his intention to call out Anderson Silva if he wins.
Stann has declined to do the same in the event that he wins, but Dana White may fast track the celebrated Marine to a middleweight title shot.
Either way, this fight has some serious stakes. And we all love stakes with our fights.
1. It's Bound to Produce Fireworks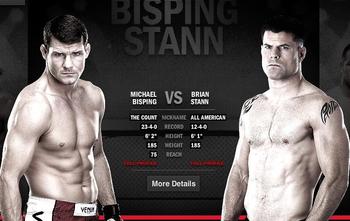 Courtesy of ProMMANow.com
How about just tuning in because this fight promises to be a terrific contest? We have two exciting, active strikers who will more than likely beat the years off of each other.
Not so great for them, but it sure is a lot of fun for us fans, right?
Keep Reading