Power Ranking the 10 Biggest Overachievers in Golfing History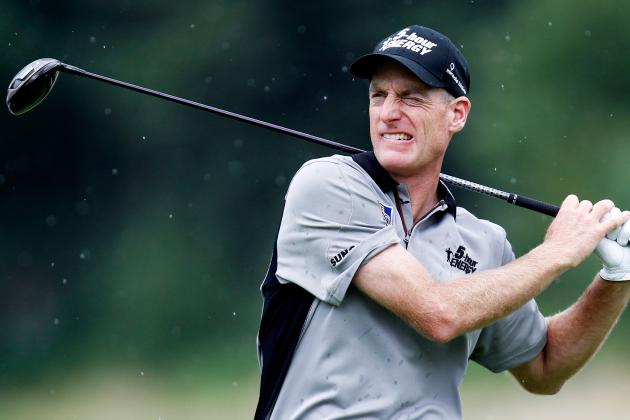 Gregory Shamus/Getty Images
Is Jim Furyk overrated or an underachiever?
The definition of the word overachieve is: to perform better or achieve more than expected, especially by others.
Even with that very basic definition, the word still breeds a bit of ambiguity.
In this instance, we're talking about golf. So, if a player with a non-conventional swing (Arnold Palmer, Jim Furyk, Lee Trevino) has success, does that mean he's overachieved because others doubted his swing?
Or does it define those golfers who came from nowhere, from less fortunate backgrounds, or started late and had little or no formal training?
The answer is somewhere in the middle of those two, at least in my opinion, and that will be reflected in the list that follows.
Begin Slideshow

»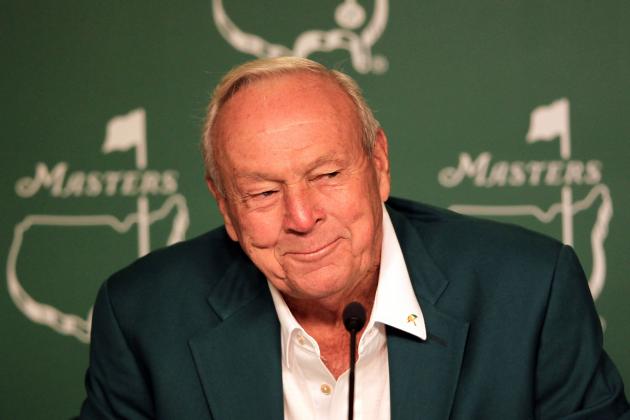 David Cannon/Getty Images
Arnold Palmer is one of the greats of the game.
Prior to Palmer's first Masters, he and his friend Dow Finsterwald played a practice round against Ben Hogan and Jackie Burke. Palmer and Finsterwald did not play well and got hammered. After the round, Palmer overheard Hogan ask Burke, "How the hell did Palmer get an invitation to the Masters?"
Hogan was verbalizing what many people who had seen the young Palmer play thought; focusing on his unique swing.
Palmer went on to win four Masters and 92 total wins worldwide.
His impact on the game, even with his less than conventional swing can never be underestimated.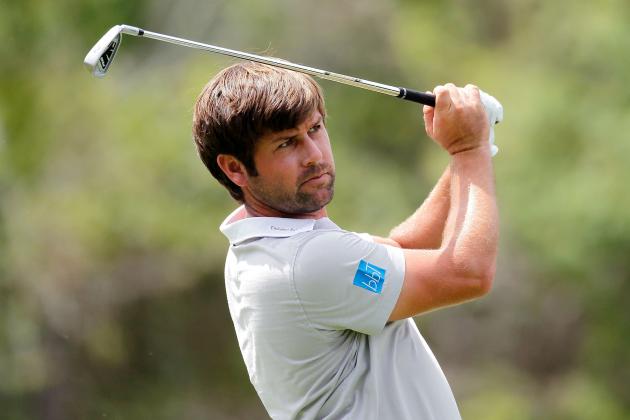 Jonathan Ferrey/Getty Images
Robert Rock has become rock-solid after a long journey.
On the biggest stages of golf, few people knew the name Robert Rock until he jumped through a myriad of hoops to get to the U.S. Open in 2011 at Congressional Country Club.
He was an alternate who got in late, had passport issues, but when he got to the tournament played very well for a couple days.
A decade ago, the mop-haired Englishman was employed at the Swingers Golf Centre in Lichfield, England giving lessons. He was playing local tournaments, but when he got a couple chances to play European Tour events, he took advantage.
He's won twice on that Tour, including the 2012 Abu Dhabi HSBC Golf Championship in which he beat Rory McIlroy by a shot.
As a result of that victory, Rock signed a two-year sponsorship deal with Emirates Palace Hotel in Abu Dhabi—supposedly the world's most luxurious hotel.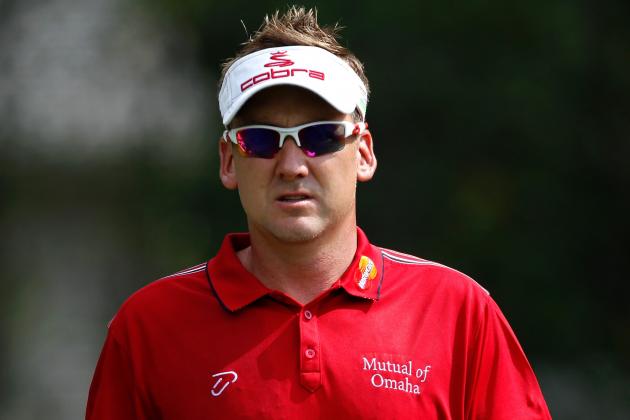 Chris Chambers/Getty Images
Ian Poulter has kept his eyes on the prize.
He's now one of golf's most recognizable players with the spiky hair, loud, colorful clothing and eye-popping shoes.
But when he turned professional Poulter was a 4-handicapper with virtually no amateur record because his family couldn't afford for him to play and travel.
Before European Tour wins, WGC titles and starring roles in Ryder Cups, Poulter was more akin to spending time in the Pro shop helping members.
He supplemented his unproven talent with a great deal of self-confidence and the desire to win.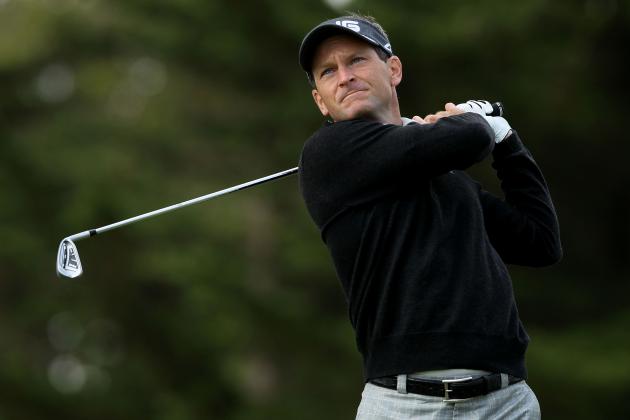 Jeff Gross/Getty Images
Mark Wilson has defied the odds and overachieved.
By any measurement, Mark Wilson has overachieved.
Small in stature (5'8"), lightweight (145 pounds) and an average driving distance of 276.1 yards that ranks him 176th on the PGA Tour this year, Wilson has defied all of that to record five wins on the PGA Tour.
He's risen from the NGA Hooters Tour to a 62nd ranking in the World Golf Rankings—and nearly $13 million in career earnings.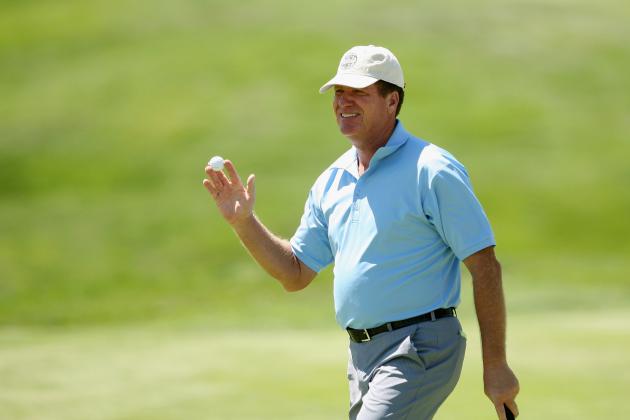 Ezra Shaw/Getty Images
Allergies complicated Elkington's career on the PGA Tour.
Elkington has won 17 times around the world, the biggest of which was the 1997 Players Championship.
But if you look closely at Elkington's career, you'll notice that the big Australian had to miss chunks of time over his career with serious and chronic battles with allergies.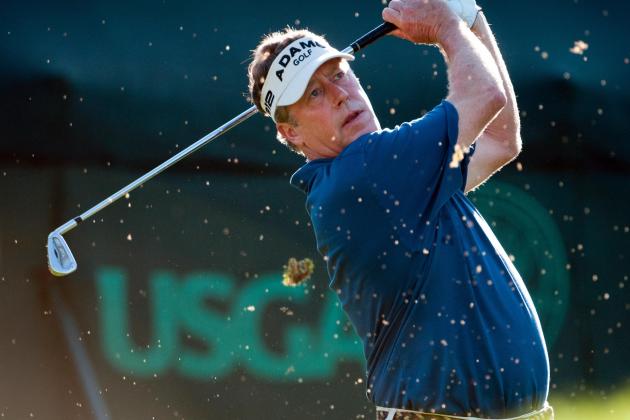 Tim Fuller-US PRESSWIRE
Michael Allen has become a star on the Champions Tour.
Allen was one of those guys who didn't come up on many people's radar after a ho-hum career on the European Tour and a no-win 369-appearance stay on the PGA Tour.
That's why the three titles and $4 million he's amassed on the Champions Tour has come as such a surprise.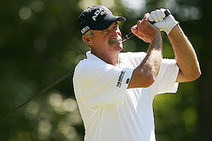 R.W. Eaks has perservered through slow times in his career.
He won three times on the Nationwide Tour but did very little on the PGA Tour.
He's been much more successful on the Champions Tour, winning the Dick's Sporting Goods Open and Greater Hickory Classic at Rock Barn in 2007.
He's a four-time winner and has earned over $4 million.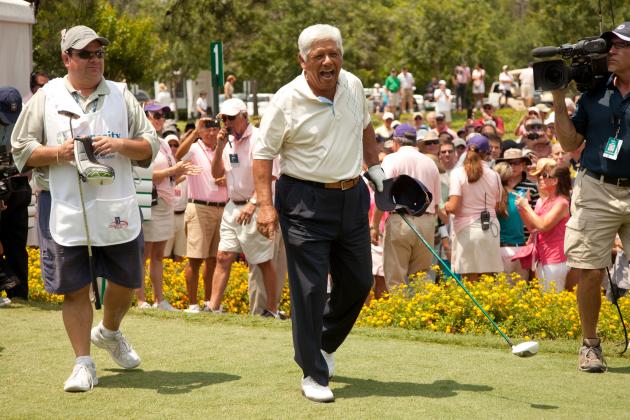 Darren Carroll/Getty Images
Lee Trevino joked all the way through his golf career.
Another of the guys who came from less-than-privileged backgrounds; taught himself to play, caddied and practiced for hours on end to become better.
He played many rounds of golf for more money than he had in his pocket, but matured into a six-time major champion and one of the most respected names in the game.
He was inducted into the World Golf Hall of Fame in 1981.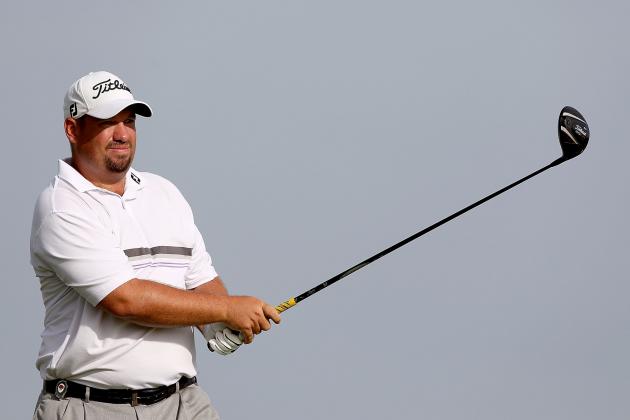 Ross Kinnaird/Getty Images
It's been a rollercoaster existence for Brendon de Jonge.
Here's a guy who was the definition of a journeyman—bouncing between the Nationwide and the PGA Tour for much of his career.
He finally regained his Tour card in 2010 and his play has improved since.
He has just one win, that on the Nationwide Tour, but the Zimbabwean has won over $1 million the last two seasons.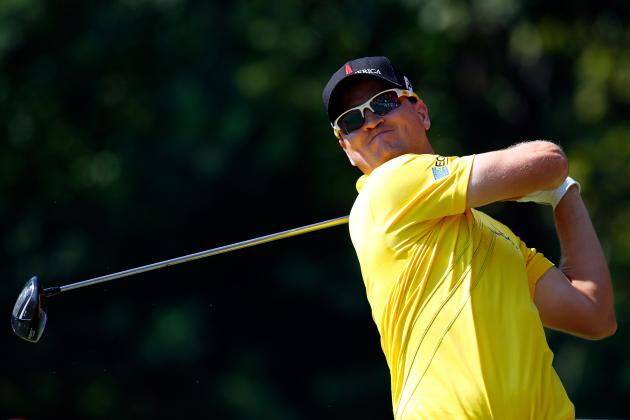 Jim Rogash/Getty Images
Zack Johnson is no bomber, but is very precise.
He may not hit it far, he averages 281.3 yards off the tee (ranking him 162nd) but Zach Johnson is a fine professional—plotting his way around the golf course with laser-like precision.
The 2007 Masters champion is, however, 10th in driving accuracy, hitting 68.5 percent of the fairways.