Dallas Stars: 3 Reasons Kari Lehtonen Is Worth His New Contract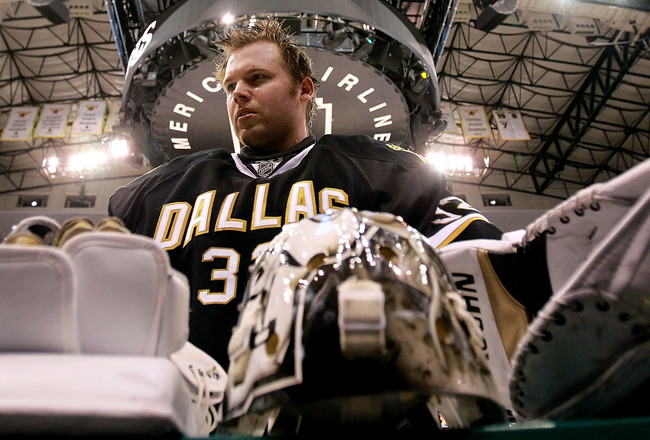 Ronald Martinez/Getty Images
Just before the NHL lockout became official, the Dallas Stars signed Kari Lehtonen to a five-year contract extension. The contract keeps Lehtonen in Dallas until the end of the 2018 season, when he will be 35.
Lehtonen has stepped up over the past two seasons in order to earn an extension and cement his place as the franchise goalie of the future.
Well, mission accomplished.
The new deal pays $6.25 million per year in the first two years, $6 million in the following two years and $5 million in the final year.
Even with the uncertainty of what the cap will be in the future, the Stars have Lehtonen on the books for an average of $5.9 million a season. Over the past few seasons, he has proven to be worth it.
Back-to-Back Career Seasons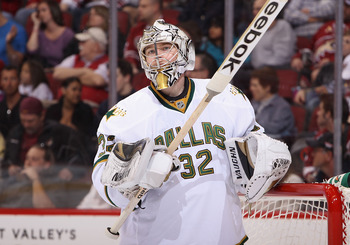 Christian Petersen/Getty Images
General manager Joe Nieuwendyk didn't fall into the normal trap of signing a player after one big year. Lehtonen proved to be the real deal by posting two of his best seasons in back-to-back years for the Stars.
Since his first full season as starter in 2010-11, Lehtonen has a record of 66-44-15. He has also recorded career highs in save percentage and goals-against average.
Keep in mind, those numbers were all posted behind shaky defenses and an anemic offense in 2011-12. Last season, he posted 32 wins in 10 fewer starts than his 34-win season the previous year.
Lehtonen outperformed his existing contract by a large margin. If he can continue posting these numbers for the Stars, then he'll earn every penny of the extension.
No Other Options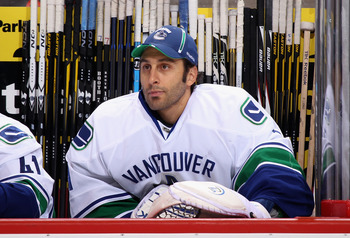 Christian Petersen/Getty Images
The current market for a goaltender that can lead a playoff charge is very slim. The market for a franchise goalie who can lead the team for more than a couple of seasons is pretty much nonexistent.
While names like Tim Thomas and Roberto Luongo have floated around daily for nearly every team, they are not good fits for the Stars.
Luongo has the third-highest salary among goalies next season at $6,714,000. His contract also runs through the 2021-22 season. Taking on a 33-year-old goalie for the next decade, no matter how great he is in the regular season, isn't the best move long-term.
With the guessing game of whether Thomas will accept a trade and play for another team going on since the playoffs, he is not a risk worth taking. He is 38 years old and his deal expires after the season, so he isn't a long-term option either.
Locking Lehtonen up now eliminates the temptation to test free agency after next season. The possibility of losing a bidding war without a viable backup meant the Stars had to get this deal done.
Lehtonen's combination of great play and the absence of options outside of developing the next goalie in the draft definitely helped secure his five-year extension.
Long-Term Investment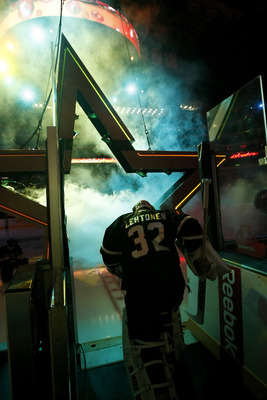 Brandon Wade/Getty Images
Tim Thomas wouldn't work due to age, so it helps that Lehtonen is a decade younger. Even if Lehtonen starts to slip in the last year or two of his deal, the front-loaded contract offers the Stars a little bit of breathing room.
Lehtonen is currently in his prime and probably won't start slowing down for another four years at the earliest. Since he is locked up for the next six, four of those years at his peak is not a bad buy for Dallas.
Of the eight years Lehtonen has spent in the league, he has started more than 40 games five times and more than 50 three times. He doesn't have a ton of minutes on his legs like most goalies his age, so durability won't be too much of a concern.
Lehtonen brings the right amount of experience, youth and ability to live up to the contract and potentially exceed expectations.
Contact Mitch Klemp at MitchKlemp@yahoo.com and follow him on twitter @MeestaMitch
Keep Reading

Dallas Stars: Like this team?