LSU vs. Auburn: Why QB Zach Mettenberger Will Flop in First SEC Road Test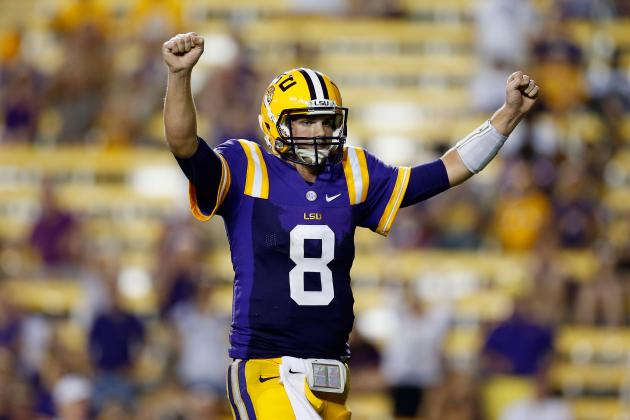 Chris Graythen/Getty Images

With the college football season heating up quickly, we are finally getting into some of the better games of 2012. One of the marquee matchups of Week 4 will take place when LSU travel to Auburn for a premier SEC battle.
Auburn has struggled early this season, and many aren't giving head coach Gene Chizik's team much of a chance. However, this game should not be overlooked. LSU has lost five of the last six road meetings with Auburn.
One of the main things to watch will be how first-year starting quarterback Zach Mettenberger responds to his first road atmosphere. Many rookie quarterbacks have failed to impress early on, so it will be interesting to see if he can play a key factor for LSU.
Although the Auburn defense has not played well in the first few games of the season, here are five reasons why Mettenberger will be the one to flop this weekend.
Begin Slideshow

»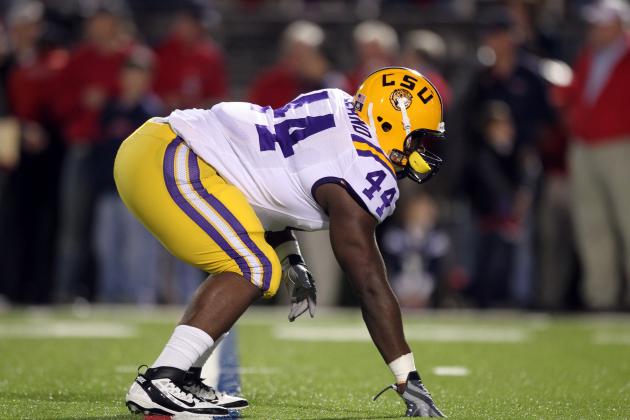 Joe Murphy/Getty Images

When you enter conference play, you really shouldn't need any motivation to help you out. However, with Auburn starting the season flat, maybe a few inspiring words are exactly what this team needs to get going.
If that happens to be the case, LSU fullback J.C. Copeland has provided the kick this Tigers team may have needed (via Joel A. Erickson of Nola.com):
"After the first couple of hits, everybody (on AU's defense) was just backing up. They didn't want to hit at all. Before I got to them, they just fell down and just laid on the ground."
Copeland is referring to last year's meeting, when LSU won by the largest margin of victory ever between the two teams in a 45-10 blowout. LSU produced more than 390 yards of total offense and scored three touchdowns alone in the third quarter.
Those words haven't rubbed Auburn the right way, says defensive end Corey Lemonier, according to the Associated Press (via Fox Sports):
''It's a huge disrespect to us and what we stand for. 'We're just going to use that as ... motivation for us.''
Whether the words of Copeland woke up a sleeping giant remains to be seen, but maybe that is just what Auburn needed heading into this game.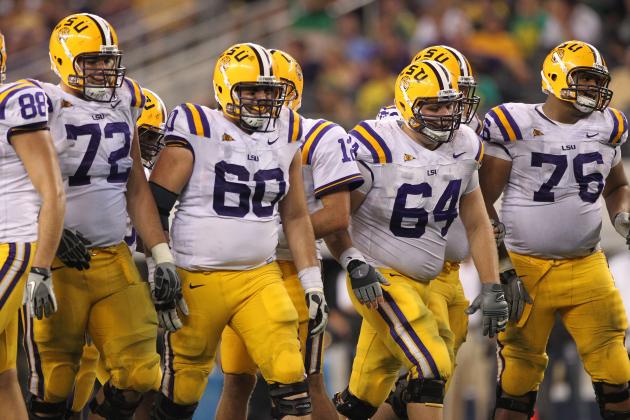 Matthew Emmons-US PRESSWIRE

Heading into the 2012 season, LSU had one of the best offensive lines in the country. However, after three games, the line now looks a little shaky up front.
Left tackle Chris Faulk will miss the remainder of the season with a knee injury. Starting center P.J. Lonergan missed last week with a strained back. Josh Dworaczyk started at left tackle last week, but had to leave the game with a calf injury.
The Tigers are still talented on the offensive line, but injuries and players being forced into unfamiliar positions may take a toll. Auburn's defensive lineman aren't the same as those from Idaho or Washington, either.
Mettenberger will get his first true taste of a pass rush this weekend. Auburn has seven sacks and 19 quarterback hurries in the first three games.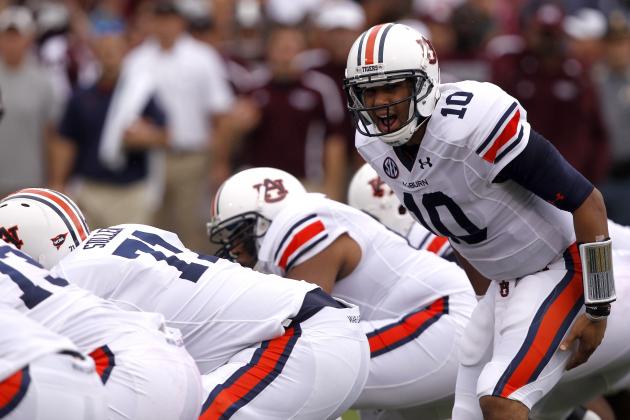 Butch Dill/Getty Images

One key for Auburn to keep this game close is to keep moving the chains on offense. Auburn may have one of the worst defenses in the SEC from a statistical standpoint, but it's also been on the field for 241 plays in the first three games.
Auburn is ranked 13th in the SEC in total defense and tied for 113th in the country.
Auburn's offense must do a better job of managing the clock and picking up first downs. In last year's meeting, the team picked up 18 first downs and kept the ball for more than 29 minutes.
If they can duplicate those numbers this weekend, the Tigers defense should fair slightly better than it has by keeping Mettenberger on the sidelines for a little bit longer.
Quarterback Kiehl Frazier should feel a little more confident about his play with Auburn's victory last weekend, and the Tigers' running game has shown some bright spots with Tre Mason and Onterio McCalebb as well.
Auburn will look to control the time of possession in this game, which will make Mettenberger a non-factor.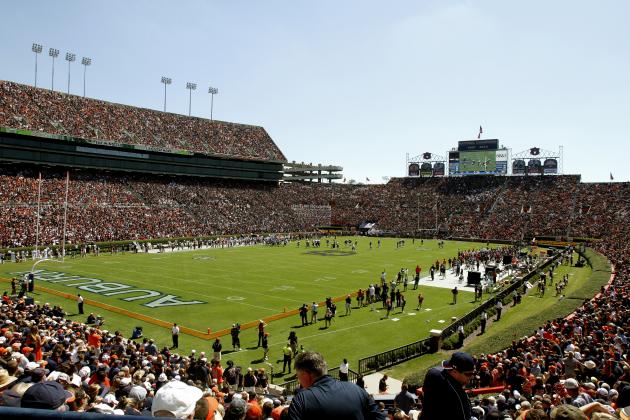 Butch Dill/Getty Images

LSU has not had much success in Jordan-Hare Stadium, losing five of the last six meetings in Auburn.
The stadium is one of the toughest places to play in the country, and certainly won't be easy for a first-year starting quarterback.
Nick Saban was never able to win a game at this stadium when he coached LSU. Les Miles currently has a losing record in Auburn, too. The Tigers are 50-11 since 2004 playing at home in the Plains.
You can break down the numbers and say Auburn's defense is atrocious, but playing on the road in the SEC is never an easy task. Mettenberger will be rattled with more than 87,000 screaming fans not cheering in his favor for once.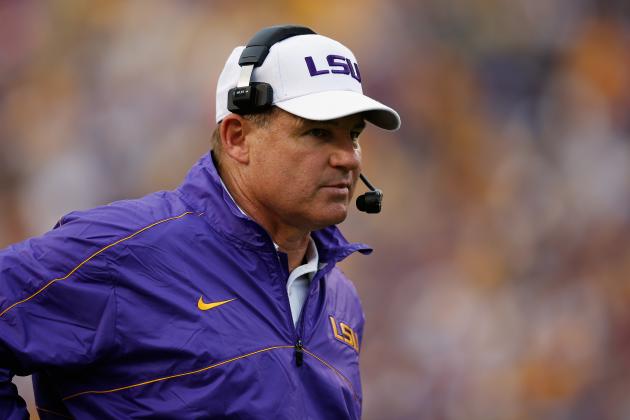 Chris Graythen/Getty Images

The LSU coaching staff said throughout the offseason that they would like to become more of a balanced offense. Under Les Miles, the Tigers have been known as more of a defensive and running football team, while the quarterback manages the game.
Mettenberger has all of the skills to be a successful college quarterback, but he has only thrown the ball 66 times in the first three games. Overall, he has only 23 attempts in the second half. The running backs still shoulder the majority of the load with 137 carries, which is the most of any SEC team.
The rookie quarterback has yet to be turned loose in this offense, and I doubt Miles will decide to do so in the first road game of his career. The Tigers will continue to feed their talented backfield, while Mettenberger will be nothing more than an afterthought.