Why the Braves Should Not Be Afraid of Facing the Charging Phillies in October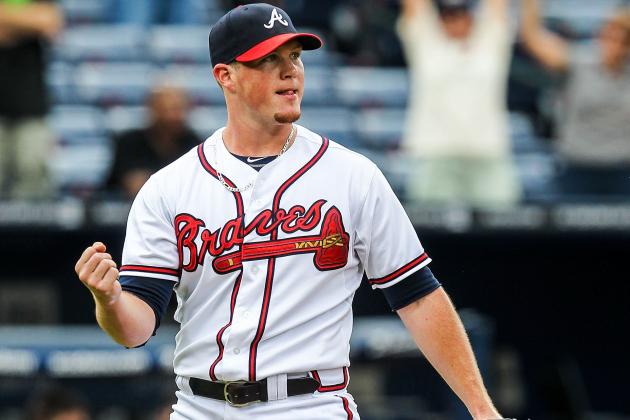 Daniel Shirey-US PRESSWIRE
The Braves could finally get some revenge on the Phillies this year.
Just when everyone thought that the Phillies were finished, they went on a hot streak at the same time that the other teams chasing the second wild-card spot went on a cold streak.
The end result of this stretch is that the Phillies are contenders again in 2012.
With the charging Phillies four games out of a playoff spot, they have a chance to catch teams like the Dodgers and Cardinals to end up playing the Braves in the play-in game for the wild-card spot. However, this year, Braves fans don't have much to worry about with the Phillies.
After being beaten by Philadelphia for the last few years, and having the Phillies finish off the great 2011 collapse, there are some who might be leery of facing them in the playoffs.
However I have four reasons to offer as to why the Phillies aren't a team to fear in any playoff series.
Begin Slideshow

»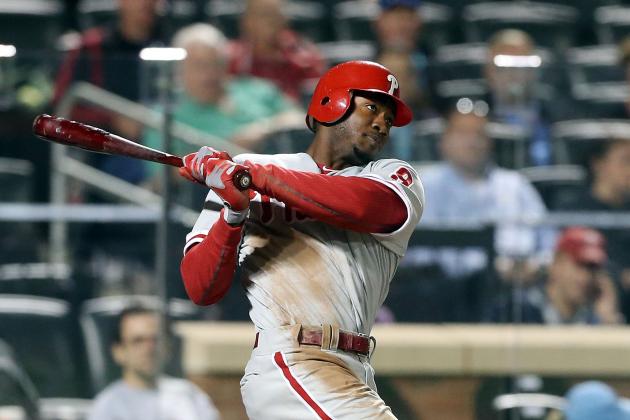 Jim McIsaac/Getty Images
Dom Brown has potential but isn't a quality starter right now.
At the beginning of the season the Phillies actually had a solid team on paper—that is with everyone healthy.
However, after dealing two of their best hitters, as well as two-thirds of their starting outfield, the Phillies lineup just doesn't scare anyone.
By dealing Shane Victorino and Hunter Pence, the Phillies lost a pair of players capable of hitting homers and stealing bases and doing whatever is needed to win games. They also lost a pair of veterans who had been through playoff pressure before and had a record of coming through in the clutch.
Not to take anything away from Dom Brown or John Mayberry, but neither of those players should be starters on a playoff-caliber team. Neither guy is hitting even .260, and together they have hit just 18 homers in close to 600 combined plate appearances on the year.
If this Phillies team still had Pence and Victorino, they would be a scary team. However, they don't have either of those guys, nor do they have suitable replacements at the moment.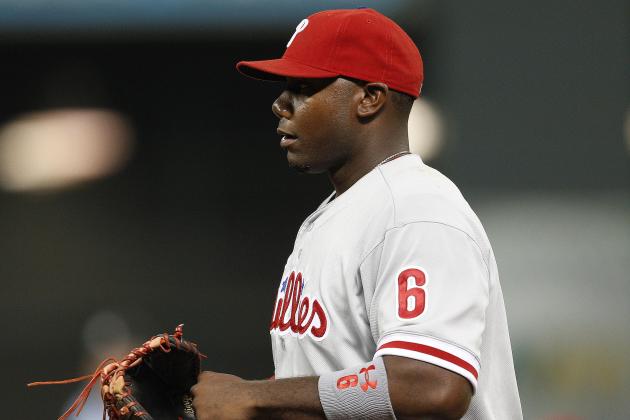 Bob Levey/Getty Images
Ryan Howard is hurting the Phillies lineup.
Prior to his injury in the 2011 playoffs, Ryan Howard had declined in production for each of the past three seasons.
So it was expected that he would have a subpar season this year after missing a large chunk of the season due to the aforementioned injury.
Howard has only played in 62 games and is hitting just .225/.304/.405 with 10 homers and 46 RBI. Those numbers are well below average for a middle-of-the-order run producer, which is where the Phillies continue to hit him.
Not only is Howard struggling, but he is struggling from a key spot in the lineup. That means he will kill more rallies than a player with similar numbers would hitting in the bottom third of the order.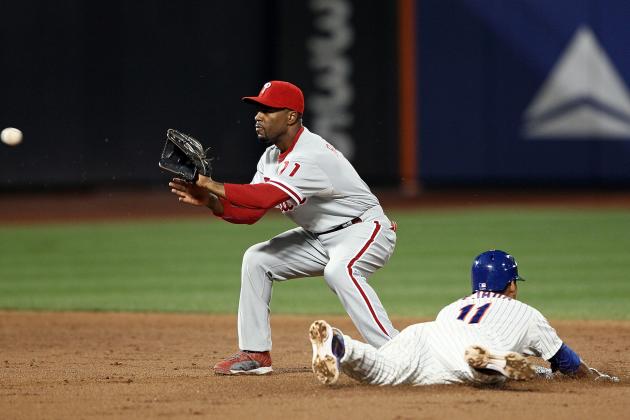 Alex Trautwig/Getty Images
Jimmy Rollins is no longer a Gold Glove-caliber defender.
An underrated part of the Phillies success was their strong defense across the diamond.
Most fans saw a dominant pitching staff and a lineup capable of being among the best in the game with the ability to use power or speed to get the win. However, the Phillies also had a very good group of defenders.
The Phillies had Gold Glove Award winners at key positions in Jimmy Rollins at shortstop and Shane Victorino in center field. Now Victorino is a Dodger and Rollins has clearly lost a step in all areas of his game.
That isn't all of the team's issues though.
An aging and injured Chase Utley, with his degenerative knee condition, isn't able to play defense at the same level he used to at second base and the outfield is also a mess as John Mayberry isn't an everyday center fielder. In the corners of the outfield, Juan Pierre isn't a bad defender, but he has no arm, and Dom Brown is also below-average with the glove.
With a weaker lineup, the Phillies can't afford to also take a step back on defense—at least they can't and be expected to make a run in the playoffs.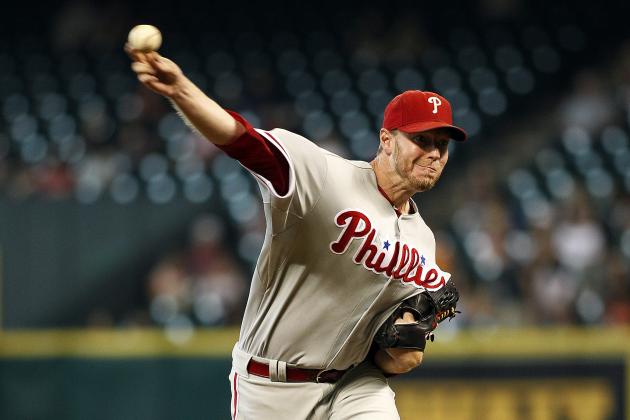 Bob Levey/Getty Images
Roy Halladay has an ERA over four this year.
The Phillies may still have the best trio of starters in the majors, but things haven't gone smoothly for their top guys. Injuries and inconsistency among their starters are big reasons as to why the team dug itself such a big hole.
Cole Hamels has been dominant as usual, but Roy Halladay has started to show signs of his age. Halladay is 10-7 but his 4.03 ERA is the highest mark he has posted since back in 2004 with Toronto. He has also missed a few weeks due to an injury.
Cliff Lee started the year hot, but after being allowed to throw 10 innings against the Giants in an April start he went down with an injury. When Lee came back he couldn't buy a win, and his overall game took a hit, though he has stepped back up recently.
The Phillies have a strong rotation, but this season the group has finally started to show some chinks in the armor. The Braves may have a reason to be concerned about the Phillies staff based on precedent, but there is no need to fear this group right now.