Top 10 Unheralded Players to Watch in the UEFA Champions League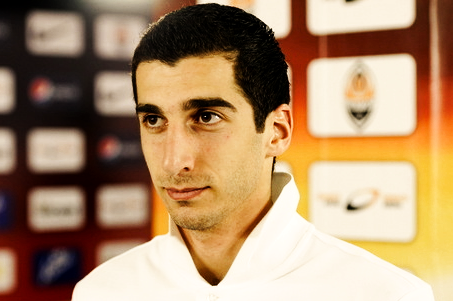 Photo: shakhtar.com
Here are the top 10 unheralded players in this season's UEFA Champions League. What would classify as an unheralded footballer? Good players, who aren't overhyped.
This article is not an exhaustive list, so feel free to comment below with your examples of under-hyped Champions League players.
Don't expect to see the likes of Eden Hazard, Mario Götze, Christian Eriksen, Xherdan Shaqiri, Alex Oxlade-Chamberlain, Younès Belhanda, Cristian Tello, Stephan El Shaarawy and so on.
Begin Slideshow

»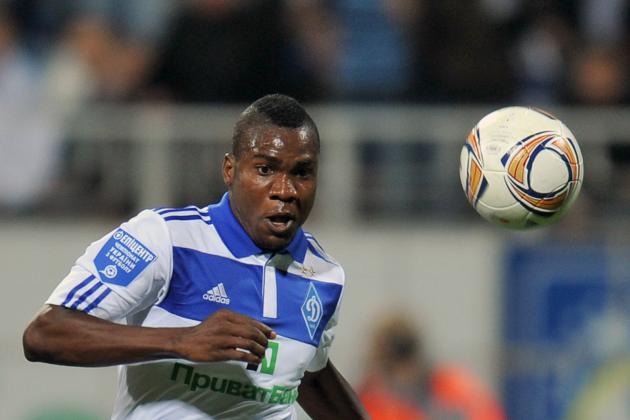 EuroFootball/Getty Images

Ideye Brown's vertical jump would be well above average because he has a habit of outleaping defenders, who are several inches taller than him.
He's a shorter version of Mario Mandžukić in that Brown is more efficient at heading the ball than shooting it.
This season, 45 percent of his goals have come from headers. Last season, Mandžukić netted 66.7 percent of his club goals from headers.
Brown was impressive in UEFA Champions League qualification games against solid competition like Feyenoord and Borussia Mönchengladbach.
However, he didn't translate his good form against Paris Saint-Germain, where he ran aimlessly for most of the game. To make matters worse, his air-swing led to Alex scoring for PSG.
The 23-year-old forward has now gone goalless in three successive games at the Parc des Princes.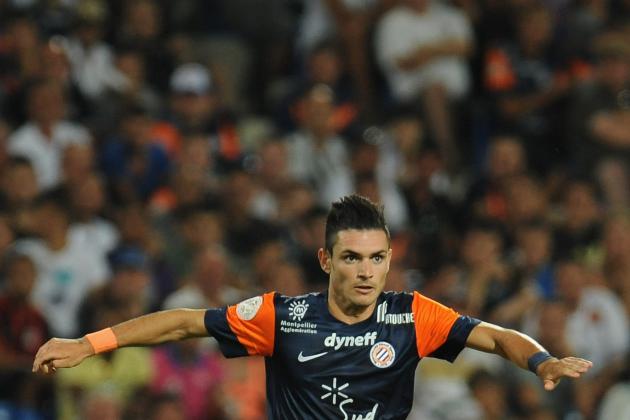 Valerio Pennicino/Getty Images

Younés Belhanda has the bigger reputation, but it was Rémy Cabella who raised some eyebrows with a standout performance.
He's played a central role this season, but against Arsenal, he played on the right.
He hustled to win the ball back six times. On one occasion, he pick-pocketed Abou Diaby, who thought he was Zinedine Zidane as he foolishly lost the ball trying to dribble out of his own penalty box.
If not for a very rash shot, Cabella would have been celebrating in front of the La Paillade supporters.
Belhanda showed his flair with a Paneka—somewhere in Udine, Maicosuel shouted: "That's what I was trying to do!"
Cabella almost outdid Belhanda in terms of panache, with an audacious chip which hit the crossbar.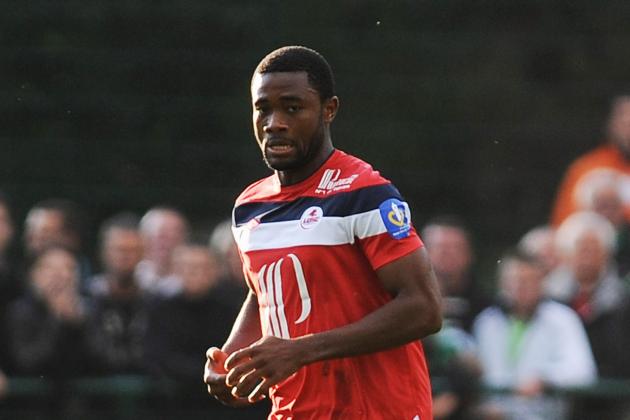 Valerio Pennicino/Getty Images

Aurélien Chedjou always had the potential, but he never really got it all together until now.
Even though he's a centre-back, he acts as a proxy deep-lying playmaker for Lille because he's such an accurate passer.
Chedjou has commanded his box well, he's charged out and intercepted passes, whilst also being a goal threat.
L'Équipe currently rank Chedjou as Ligue 1's best centre-back.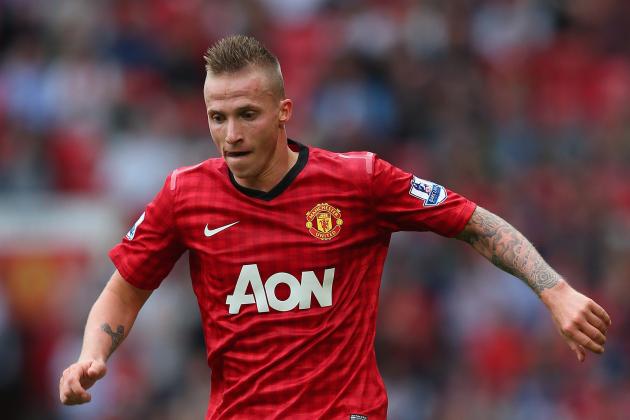 Alex Livesey/Getty Images

Alexander Büttner should have taken the more conventional, safer route and signed for one of the bigger Dutch clubs—i.e. Ajax, PSV Eindhoven or Feyenoord.
Instead, he took a calculated risk by becoming a Manchester United player.
It gives you an idea of how ambitious he is. He's not coming to United to warm the benches, he's come to force Patrice Evra out of the starting lineup.
Büttner made a wonderful first impression, albeit against a poor Wigan Athletic side.
You may have come across Manchester United scout Ed van Stijn's comments about Büttner.
He told Algemeen Dagblad (via Goal.com): "They ask you to create a top five of the best players in the league for every position. I had Büttner at number three or four on my list."
Van Stijn may have taken into consideration Büttner's habit of being caught out of position due to his attacking forays.
However, like Dani Alves, Büttner can shut down elite wingers when he wants to defend.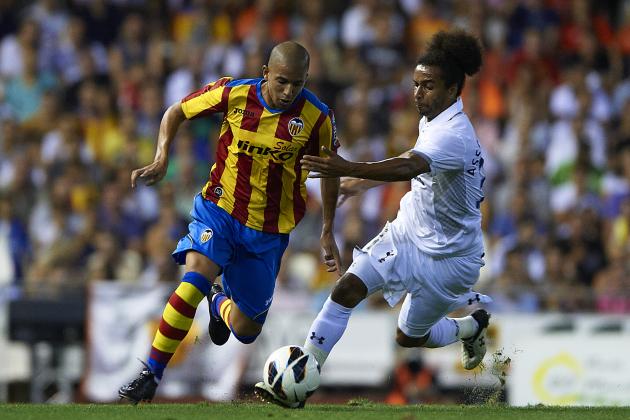 Manuel Queimadelos Alonso/Getty Images

Credit to the Valencia scouts in picking out Sofiane Feghouli from Grenoble, even though he wasn't impressive from a statistical perspective or from the eye test.
Evidently, Valencia saw something in Feghouli that most clubs didn't.
It's taken a few seasons, but he's finally repaying their faith in him with consistent performances.
He works really hard to win the ball back and he's a classy technician. He fits perfectly in La Liga football and probably would make a smooth transition into Serie A.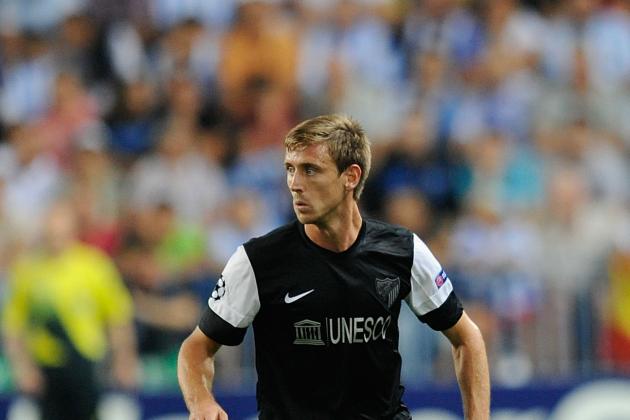 Denis Doyle/Getty Images

Nacho Monreal is heading down the same path as Domenico Criscito. He is an elite defender, but the large majority of casual football followers won't recognise him.
Monreal gets his tackles in, completes the large majority of his passes and is always an outlet down the flanks.
Málaga could make some cash selling Monreal, Isco and Ignacio Camacho.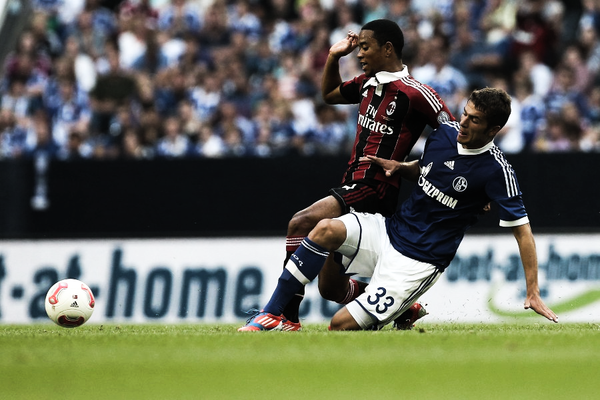 Photo: schalke04.com
Roman Neustädter formed a rock-solid partnership with Håvard Nordtveit in the heart of midfield for Borussia Mönchengladbach.
When Neustädter moved to Schalke, it was natural to assume that he'd be replacing Lewis Holtby, whose positional discipline was suspect.
While that was the case, Holtby wasn't benched. Instead, he moved into his favoured attacking midfield role.
So far, he's flourished and Neustädter has excelled in winning the ball 30 times in four games.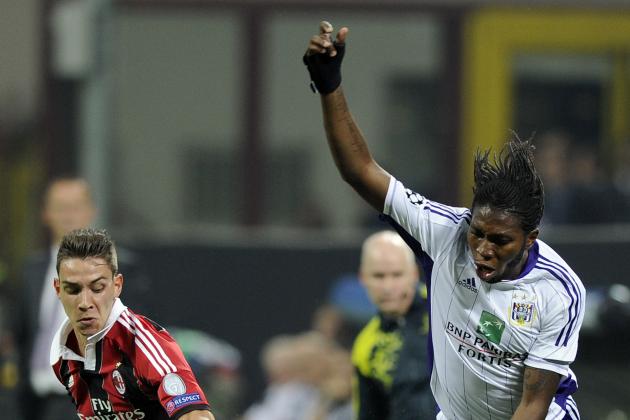 Claudio Villa/Getty Images

At the end of the season, the AC Milan board will converge and discuss every single Rossoneri player.
It's going to be awkward when they reach the conclusion that Mattia De Sciglio is their best defender, their most accurate crosser and their most valuable youngster (yes, more important to the team than Stephan El Shaarawy).
While this indicates the vast upside of De Sciglio, it also tells you how anemic this Milan squad is.
Age shouldn't be a reason to drop De Sciglio because it's so obvious that he's a more well-rounded right-back than Ignazio Abate. If the latter wasn't fast, he wouldn't be a Milan starter.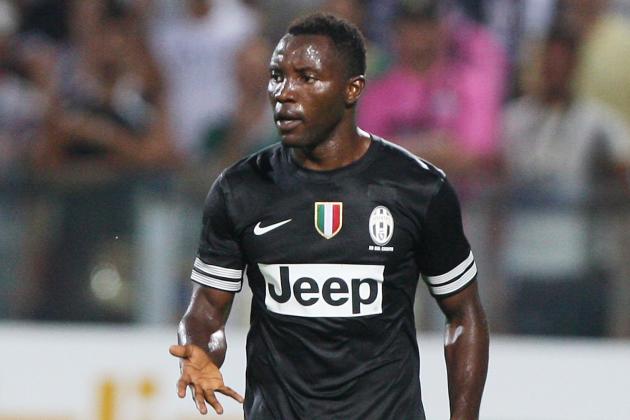 Paolo Bruno/Getty Images

Juventus have converted Luca Marrone from a deep-lying playmaker to a centre-back and Kwadwo Asamoah from a box-to-box midfielder to a left wing-back.
Both players have exceeded expectations in their new positions.
If Leonardo Bonucci continues to emulate David Luiz's defending, Marrone will replace him.
In the case of Asamoah, he's been Juve's best player this season. That's how dominant he's been.
I guess this means arrivederci Paolo De Ceglie.
Henrikh Mkhitaryan is in brilliant form this season, scoring 12 goals in nine league games.
If you watched him in last season's UEFA Champions League, you wouldn't have known that he was a goal-scoring midfielder.
His efficiency in the final third shows scouts that he has that special quality which could seal a move to a bigger club.
Is he a can't-miss prospect? Nope. Artem Milevskiy looked like a genius against mediocre competition. However, he wasn't the real deal and was found wanting against superior opposition.
Brandão is another example.
He was a stud for Shakhtar Donetsk, but he was lost in Ligue 1, and didn't believe in himself which is what Olivier Giroud is going through at Arsenal.
Juventus UCL Scouting Report—must read for CFC, Shakhtar & FCN supporters
Statistics courtesy of WhoScored.com
Follow @allanjiangLIVE

Connect with +allanjiang