NHL Power Rankings: How Much Will Each Franchise Be Affected by the Lockout?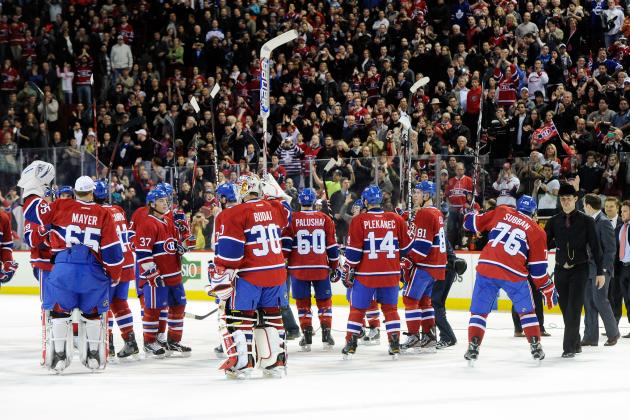 Richard Wolowicz/Getty Images

It's that time of year again.
The temperature is dropping, the leaves are changing color and the junior hockey players have already begun their showcase tournaments.
With its new cable deal, $3.3 billion in revenue and rejuvenated interest now that the odor from the 2004-05 lockout is beginning to dissipate the league has never been in a better place:
Parity across the board: seven championships in seven years.
Success in non-traditional markets: the Sharks drawing large crowds, Tampa Bay ready to bounce back, the Stars looking like a playoff team and Los Angeles winning its first Stanley Cup in franchise history.
Action in Canada: the Canucks looking to avenge an early exit, young talent on the rise in Edmonton, a new team in Winnipeg and a rebounding franchise in Montreal.
There is palpable anticipation for this season.
So say it with me puckheads:
Lets. Play. Hoc—
Wait.
What is that you say?
Oh. That's right. The National Lockout League is on sabbatical again.
When do you think they'll be back?
Black Friday? Winter Classic? 2014?
Who knows?
I mean, take your time NHL.
Never mind that the casual fan gets to enjoy October baseball, the beginning of an intriguing football season or a full basketball season.
Never mind that the die-hard fan might not renew their season tickets.
Never mind most of your fans, regardless of if they catch a game or two in the Stanley Cup Playoffs or subscribe to NHL Center Ice, are feeling the wrath of the Great Recession while you guys squabble over billions of dollars.
No, we understand. You want "a little time apart." You want to be "just friends." I mean, "It's not me? It's you?" Right?
We loved you NHL. We really did.
But by the time you want to get back together again, we might have moved on to something else.
The following is an analysis of how each franchise will be affected by the lockout.
Begin Slideshow

»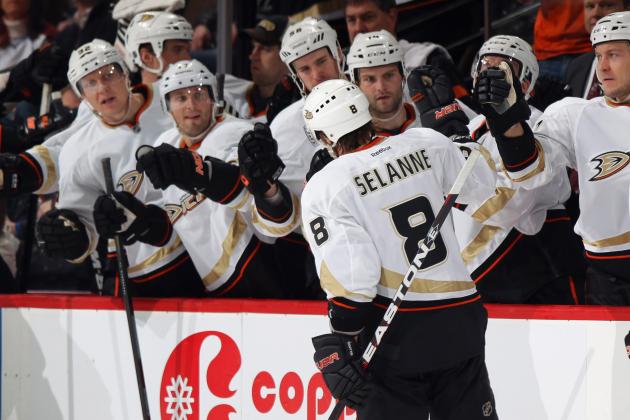 Doug Pensinger/Getty Images

Impact: Low
I realize there are die-hard Ducks fans (I'm looking at you Ron Thompson), but with all the attractions and beautiful weather, the average person in the OC probably won't notice that the Honda Center remains empty on nights when games were supposed to be played.
Anaheim has a difficult time drawing in the beginning of the season anyway, so if anything a late start just means better average attendance for the Ducks.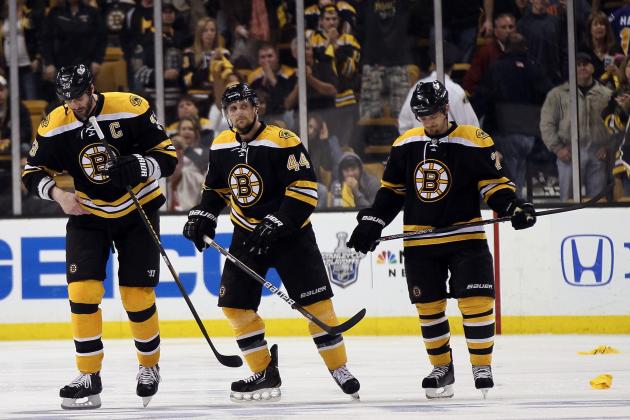 Elsa/Getty Images

Impact: Very High
Yeah the Patriots, Red Sox and Celtics all have had their fair share of success, but Belichick and Brady aren't what they used to be, the Red Sox have imploded under Bobby Valentine and the Celtics have an aging roster.
The Big Bad Bruins were in position to grab the spotlight in Boston.
Now it will be a little tougher.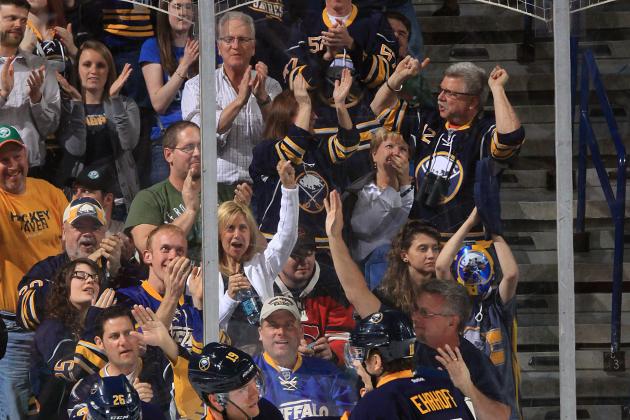 Dave Sandford/Getty Images

Impact: High
Expectations were high for the Bills this season, but the media might have jumped the gun a little—the Jets railed them in Week 1.
The big story for the Sabres was if those huge contracts given out to Christian Ehrhoff, Ville Leino and Co. were going to pay off in Year 2.
It might be a little while before fans in Buffalo get a chance to see those guys in action again.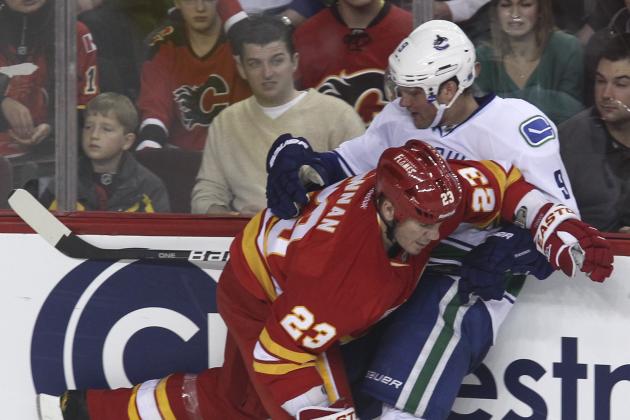 Mike Ridewood/Getty Images

Impact: High
Calgary is a hockey town and those fans fill up the Saddledome to support a mediocre team year-in and year-out.
To be honest, from a talent standpoint, giving the youngsters a little more time in junior or the American league might not be a bad thing.
This team wasn't going to be all that great this year anyway.
Still, not having hockey in Calgary stings a bit.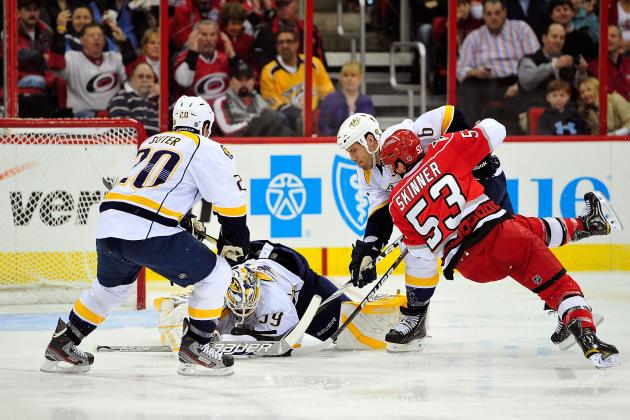 Grant Halverson/Getty Images

Impact: Very High
Hockey fans in Carolina know what winning feels like and have to be bummed out about the direction their team has gone since losing to the Penguins in the 2009 Eastern Conference Finals.
With the retention of guys like Tuomo Ruutu and Tim Gleason, the addition of Jordan Staal and the contract handed out to Jeff Skinner, this team showed their fans that they were serious about winning this year.
No matter how much hype this team had, no hockey is devastating for a franchise trying to become relevant in Carolina once again.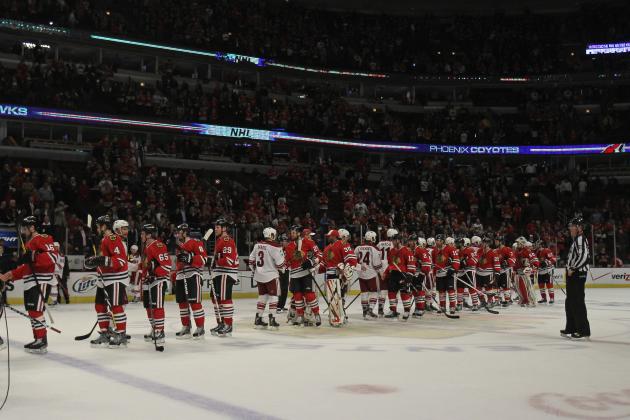 Jonathan Daniel/Getty Images

Impact: Very High
This is a franchise that rebounded nicely and began to become a fixture in the Chicago sports scene once again.
Now with high expectations surrounding the Bears, a White Sox team on top of the AL Central, a Cubs team that's at least entertaining in a sadistic sort of way and a Bulls club with Derrick Rose returning, the Hawks will get lost in the mix once again.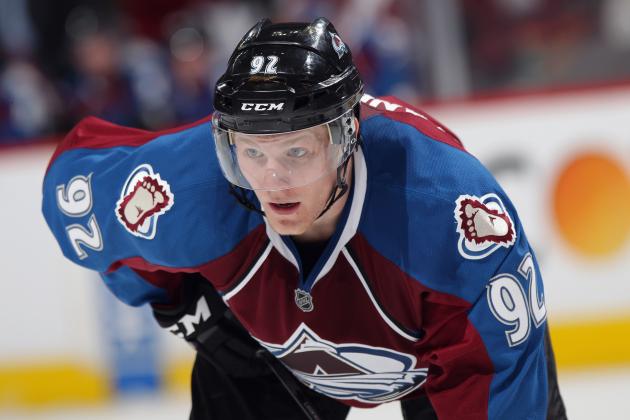 Doug Pensinger/Getty Images

Impact: High
I know I've picked on the Avs a little bit, but if the youngsters like Matt Duchene, Erik Johnson and captain Gabriel Landeskog do what they're supposed to do, they could be dangerous.
After a long sellout streak, fans in Colorado have grown apathetic towards the Avalanche.
This lockout only feeds that apathy.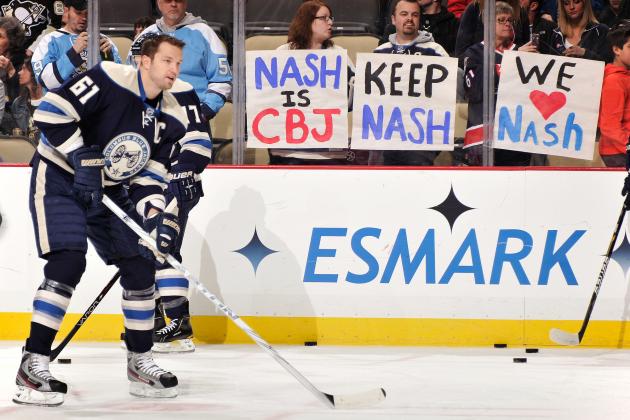 Jamie Sabau/Getty Images

Impact: Very Low
This team was going to be bad anyway.
It's hard to imagine that a casual sports fan in Columbus was interested in the Blue Jackets, and if the die-hard fan was going to give up their season tickets, they would have done it a few years ago anyway.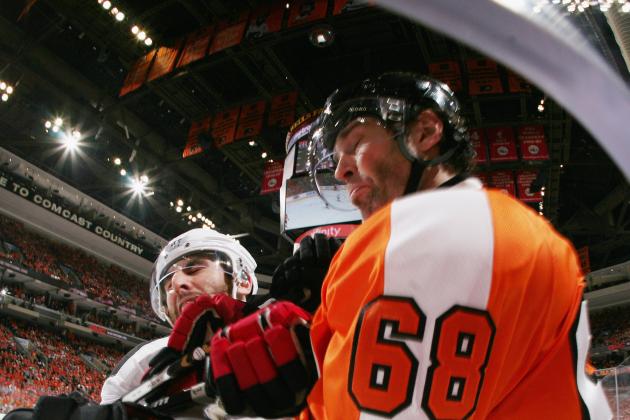 Bruce Bennett/Getty Images

Impact: Very High
With the addition of two veterans, Jaromir Jagr and Ray Whitney, the Stars looked like they were serious about making the playoffs.
Now, they'll just sit in waiting and see if there even are Stanley Cup Playoffs this year.
This team was already becoming irrelevant in Dallas.
With the Rangers and Cowboys on the rise and the Mavericks only two years removed from a championship, the light may be going out on the Stars.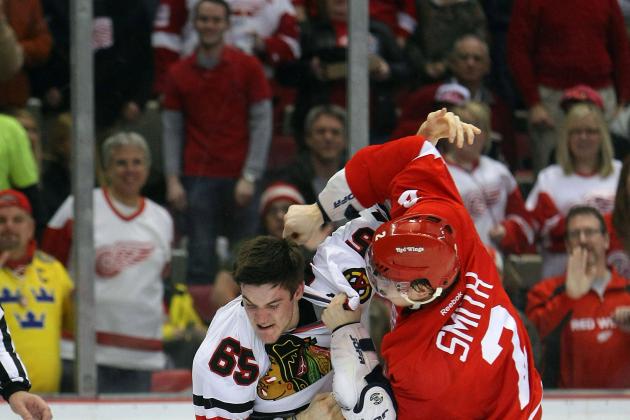 Dave Sandford/Getty Images

Impact: High
Detroit is called Hockeytown for a reason.
The Lions and Tigers have not lived up to the hype so far and the Pistons may allow season ticket holders to play a couple quarters this season, meaning the Red Wings were still "the show" in Motown.
Unfortunately, hockey fans will have to travel to Ann Arbor or East Lansing to see the game they love until the NHL opens its doors again.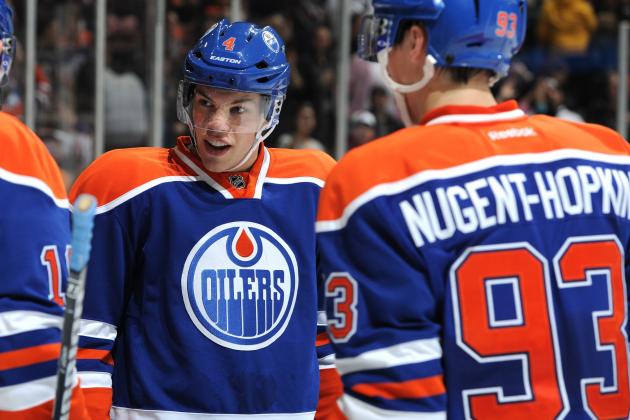 Dale MacMillan/Getty Images

Impact: High
The people of Edmonton are going to miss their Oilers, that's for sure, but a little more time in the minors might help their young guys out a bit.
I feel this team is still a year from making the playoffs, and missing a season of subpar hockey shouldn't be the end of the world for hockey fans out there—especially with the promise of great things to come in the future.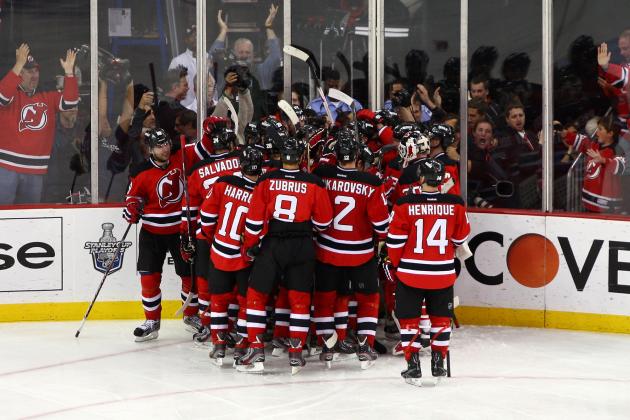 Chris Chambers/Getty Images

Impact: Low
Let's face it: South Florida is not a sports town (with the exception of college football).
The Heat have that superteam, but the organization is begging fans to come out to games.
The Marlins have that new stadium, but it's quieter than a morgue.
And the Dolphins can't even get people to watch games on TV.
So what about hockey?
Let's just say there are more hairs on Homer Simpson's head than Panthers fans occupying the Bank Atlantic Center.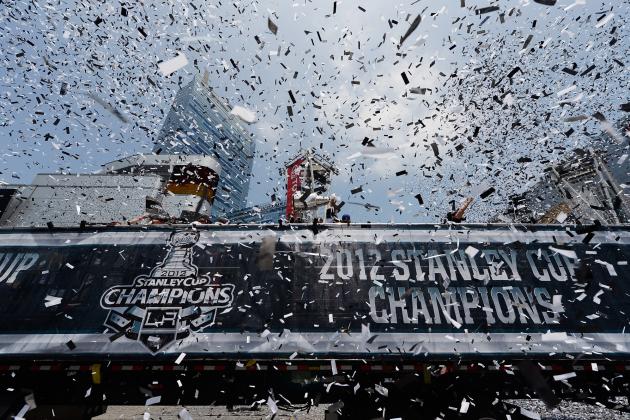 Kevork Djansezian/Getty Images

Impact: Low
I know that there are people that live and breathe hockey in SoCal and there are a couple great players down there, but the average Kings fan looks a little like this guy.
I've written about this before; the entire city has ADD.
So with the Dwight Howard saga, the Dodgers throwing money around like Pacman Jones at a strip club, reality television and plenty of warm beaches, most of this city won't even notice that an entire season wasn't played…
Even if their team was the defending champion.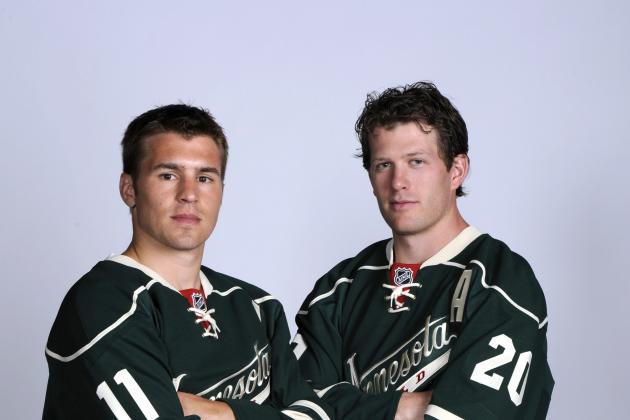 Hannah Foslien/Getty Images

Impact: Very High
The Wild management realized their honeymoon was over and decided to apply the jumper cables to a sputtering franchise.
Zach Parise and Ryan Suter arrived and it was like the inaugural city once again in St. Paul.
The lockout dampens the mood a little bit in St. Paul.
Clearly Parise isn't too happy about it.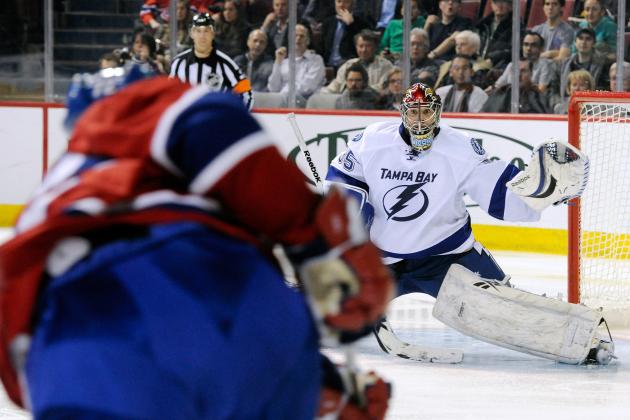 Richard Wolowicz/Getty Images

Impact: Very High
Sure, the Habs aren't that great, but they are the lifeblood of this city.
There's no way this is going over well with hockey fans in Montreal.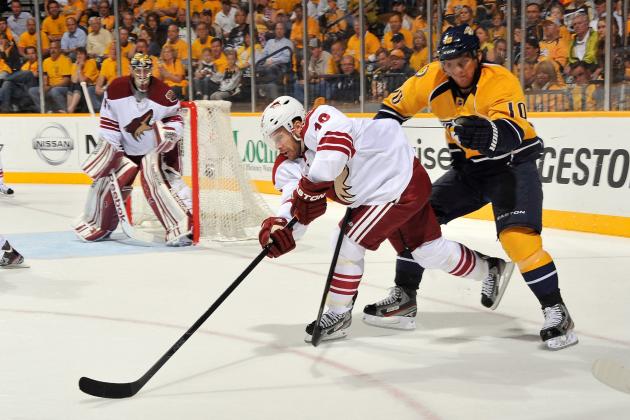 Frederick Breedon/Getty Images

Impact: High
Nashville has been steadily building a stronger team, ergo a stronger fanbase, over the years.
They had their peaks (re-signing Shea Weber for the sun, the moon and the stars) and valleys (losing Ryan Suter), but no matter how much they've done to woo the people of the music city, a missed season is closer to a swan song than a love ballad.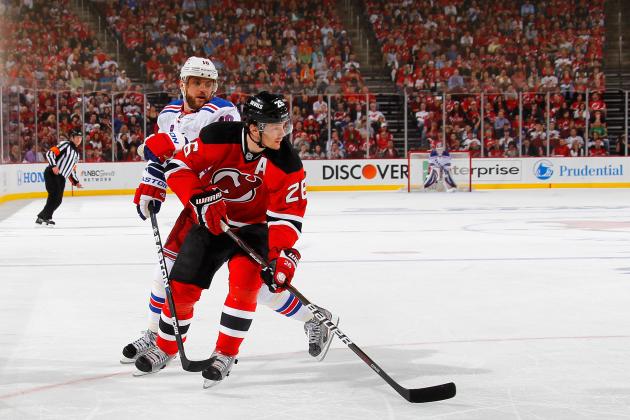 Bruce Bennett/Getty Images

Impact: High
Even though they've had more success than the neighboring Rangers and Flyers, the Devils still play second banana to two of the longest-tenured NHL clubs out east.
This team has as much money as the U.S. Postal Service and literally can't afford a lockout right now.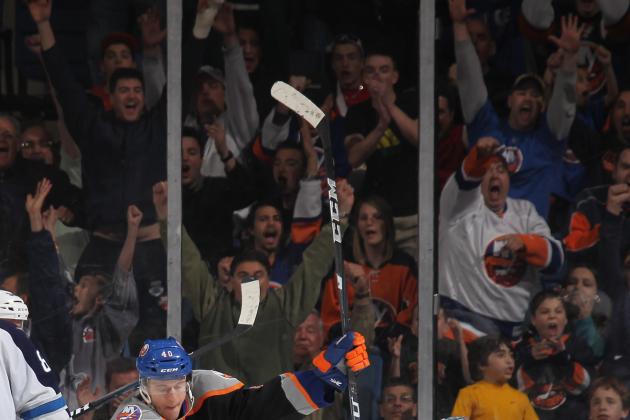 Bruce Bennett/Getty Images

Impact: High
A lockout really doesn't help a franchise that is slowly becoming a lame duck—at least in the short term.
The once-proud Islanders really could have used this season, even if their chances of making a splash were insignificant.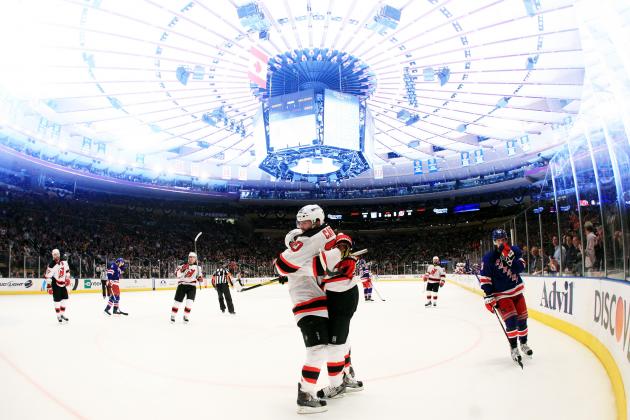 Bruce Bennett/Getty Images

Impact: High
The Blueshirts looked like contenders on paper and the last time they won anything was, well, three lockouts ago.
In New York, people will find other things to do, and save for the most passionate fans, this will give them one more reason not to tune into the next Rangers game—regardless of when it happens.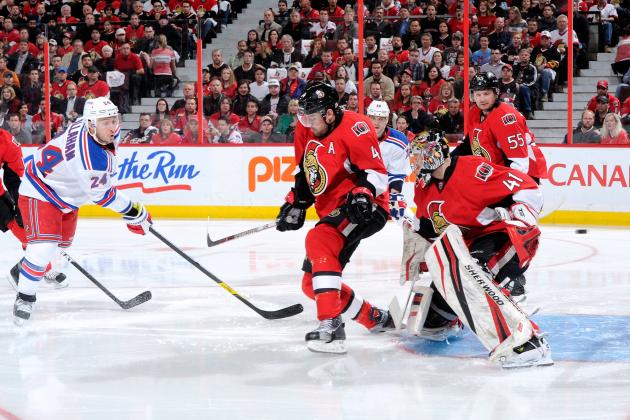 Richard Wolowicz/Getty Images

Impact: High
There was a feeling in Canada's capital that big things were in store for the Senators.
The worst thing you can do to an optimistic fanbase is take the game away from them.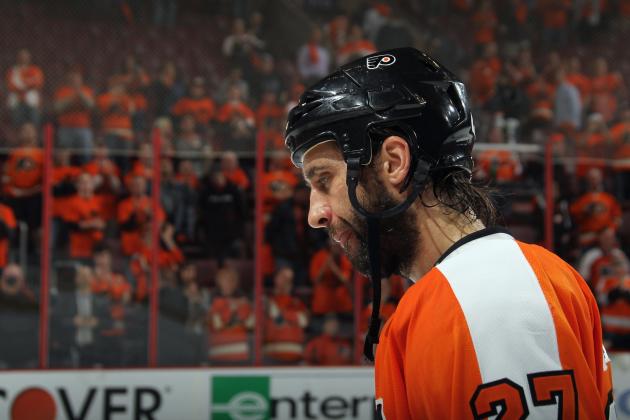 Bruce Bennett/Getty Images

Impact: High
Let's just say I'm glad the NHL meetings are taking place in New York, not Philly.
Bettman probably would have had something thrown at him by now if he were in the City of Brotherly Love.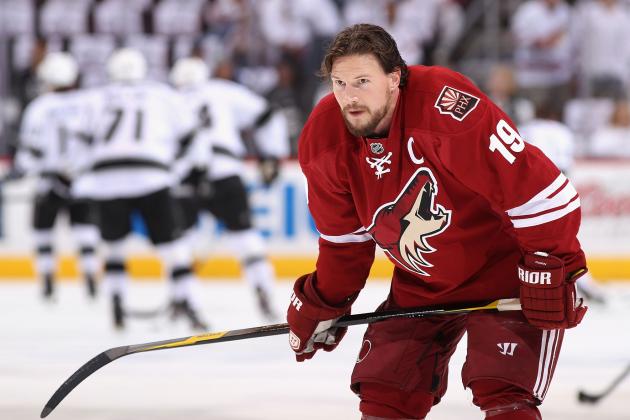 Christian Petersen/Getty Images

Impact: Low
Yeah, this team was exciting this year, but people weren't really turning out for games anyway.
I feel for the big-time hockey fans in Glendale, but from the NHL's standpoint, at least they won't be losing money on the Yotes this year…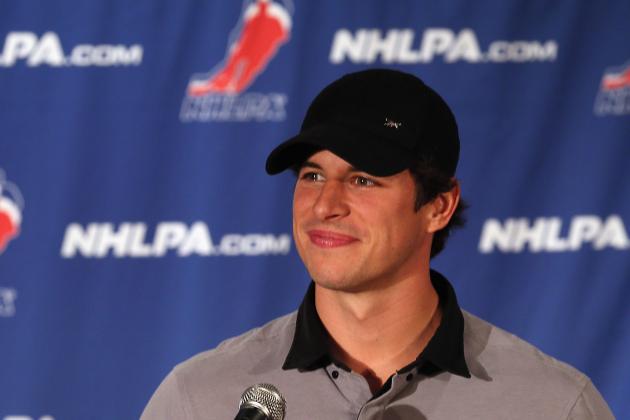 Bruce Bennett/Getty Images

Impact: High
With all the recent success, people forget that the NHL had grown thin on this city before Crosby. Malkin and Co. arrived.
The Steel City remembers the lockout season vividly and likely has little patience for owners and players arguing over exorbitant amounts of money.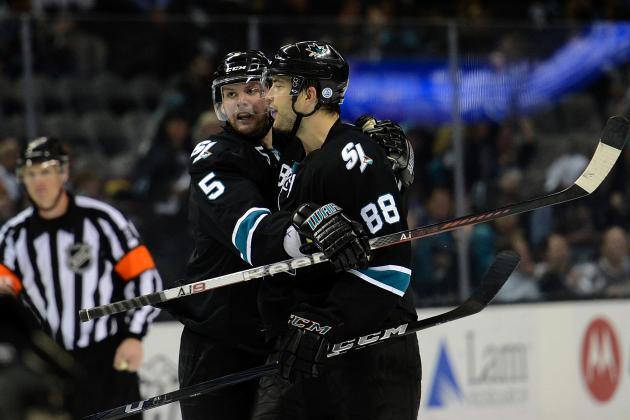 Thearon W. Henderson/Getty Images

Impact: High
San Jose is an underrated hockey city.
People out there love this game.
The A's and Giants are making a playoff push and the 'Niners look like the real deal—meaning that hockey is going to get lost in the Bay Area sports mix in a hurry if this lockout doesn't end soon.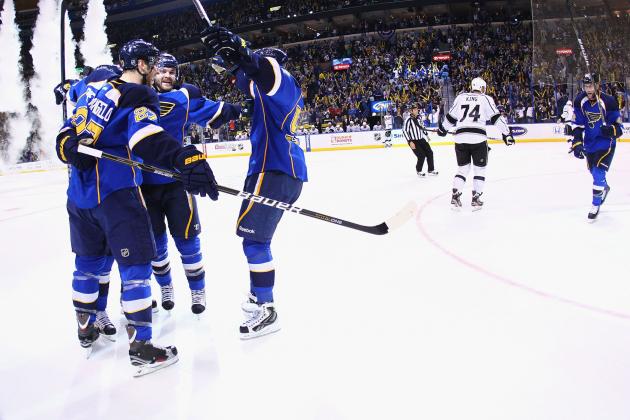 Dilip Vishwanat/Getty Images

Impact: High
Want an example of what a lockout does to a passionate, but authentic, fanbase?
St. Louis dumped the Blues like a hot potato last time the league locked out.
Jamie Sabau/Getty Images

Impact: High
Guy Boucher and his masterful tactics had breathed life into a moribund franchise.
Now, with the NHL locking out, this team doesn't have a chance to redeem itself after a downer of a season.
That's never good.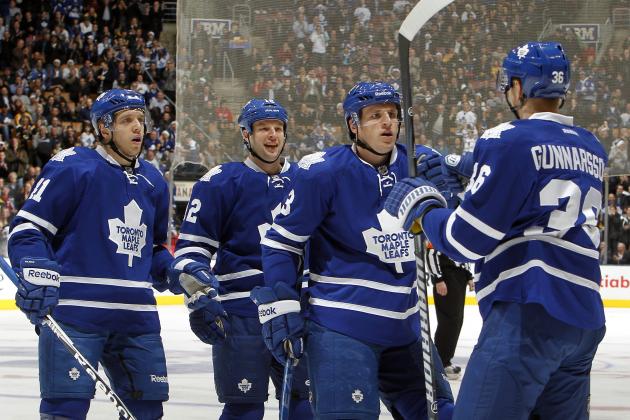 Abelimages/Getty Images

Impact: High
This city loves its hockey team, even if it was rated the worst franchise in sports.
Another lockout has to have Toronto in a tizzy.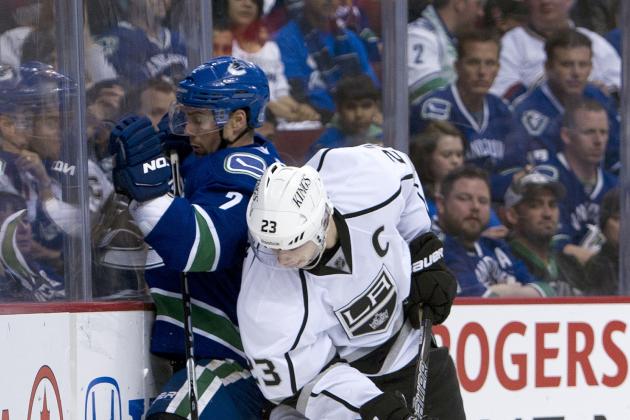 Rich Lam/Getty Images

Impact: Very High
It's only a few years before Minnesota, Colorado and Edmonton catch up with the Canucks in the Northwest Division.
The worst thing that can happen to an aging team is to have its players play overseas while the young guns on rival teams get a year to marinate in the minors.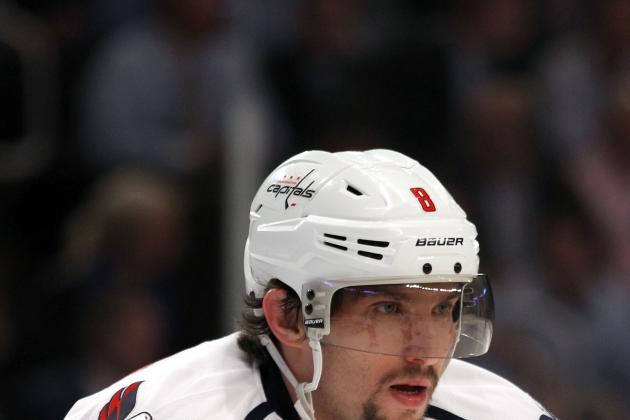 Bruce Bennett/Getty Images

Impact: Very High
Ovechkin and Green had tough years last year.
Semin is in a Hurricane sweater.
And this team was in need of a bounce-back season.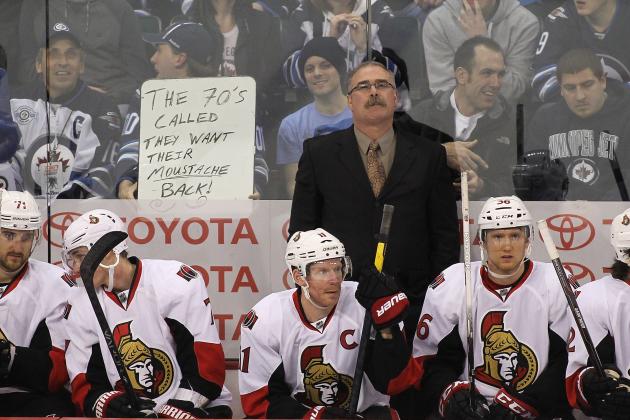 Marianne Helm/Getty Images

Impact: High
So the NHL went, "Hey, this thing in Atlanta isn't working out, so here's your team back."
Then they go, "Well, umm…they won't be playing this year."
To try to explain how this must feel, I'll use a little analogy:
Remember how everyone said the Jets were on a honeymoon?
This is like realizing your spouse was sleeping with the towel guy from the pool…
Tom Schreier writes a weekly column for TheFanManifesto.com.