Toronto Blue Jays: 4 Offseason Moves That Will Make the Jays Contenders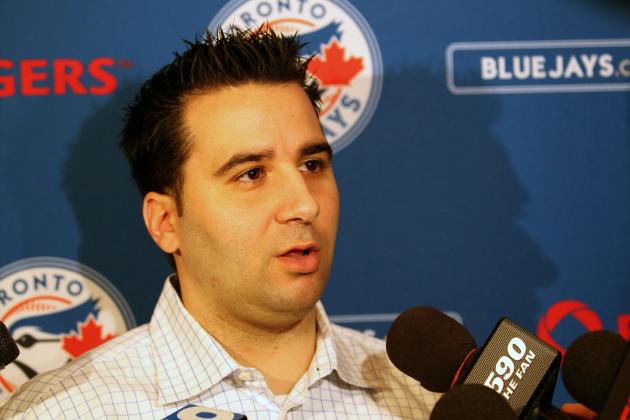 Matthew Emmons-US PRESSWIRE

The Toronto Blue Jays have had an interesting season to say the least. After staying in the playoff race for a good portion of the season, the Jays' injury problems finally got the best of them.
However, that hasn't stopped the hope for next year. With Alex Anthopoulos' proclamation that all the Blue Jays need is starting pitching to become a contender, the expectations are now out there that he will go out and make a big move.
While it won't be surprising to see Anthopoulos go out and get a starting pitcher, he should also focus on getting more offense. While they really don't need more offense, it can never hurt when they're in a division like the AL East.
Here are four moves that the Blue Jays should make in the offseason to become contenders.
Begin Slideshow

»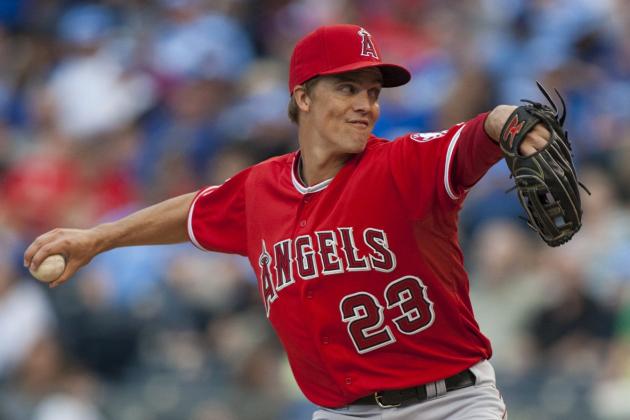 Tim Umphrey/Getty Images

It sounds crazy, but the Blue Jays have to throw as much money as possible in order to sign Zack Greinke, the best starting pitcher on the open market.
If Blue Jays ownership wants to prove that it wants to have a team that wins, it will give Alex Anthopoulos permission to do whatever it takes to land Greinke.
If the Blue Jays were to acquire Greinke, they would instantly have a new ace that could definitely help guide them back to the playoffs. Not only that, but it would take the pressure off of Ricky Romero, which might help him recover from this horrible season.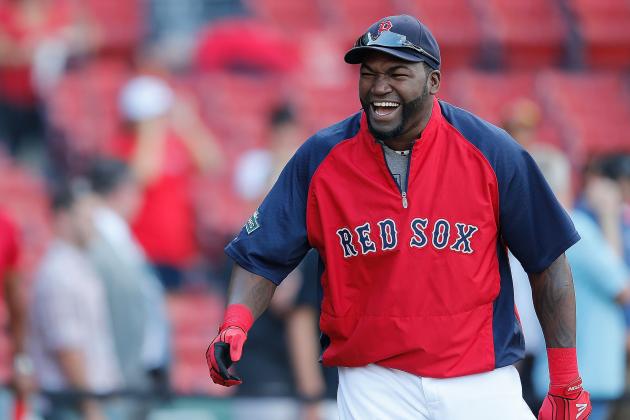 Jim Rogash/Getty Images

David Ortiz has been a boon to the AL East since 2003. The Blue Jays could use more pure power in the lineup to go with Jose Bautista, and "Big Papi" would add that to the lineup in spades.
Inserting Ortiz as the designated hitter would allow Edwin Encarnacion to play at first and when needed, to switch. It would also open up Adam Lind to the possibility of a trade.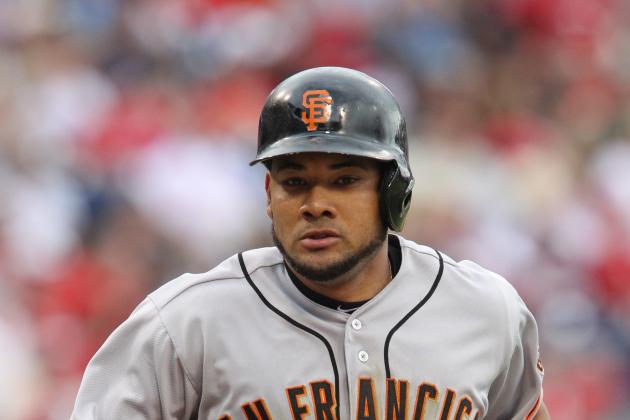 Hunter Martin/Getty Images

Signing Melky Cabrera would come with a risk, as he was recently suspended for testing positive for testosterone, but it would be worth it for the Blue Jays. With all the speculation on what was going to happen in left field to begin the season, it would be nice to have it settled by next season.
Toronto has a strong Dominican contingent in its lineup, something that might appeal to Cabrera. While it might take a good amount of money to bring him to Toronto, it will be less than the amount that fellow left fielder Josh Hamilton gets.
Acquiring Cabrera would give Toronto a dangerous outfield, with Cabrera, Colby Rasmus and Jose Bautista.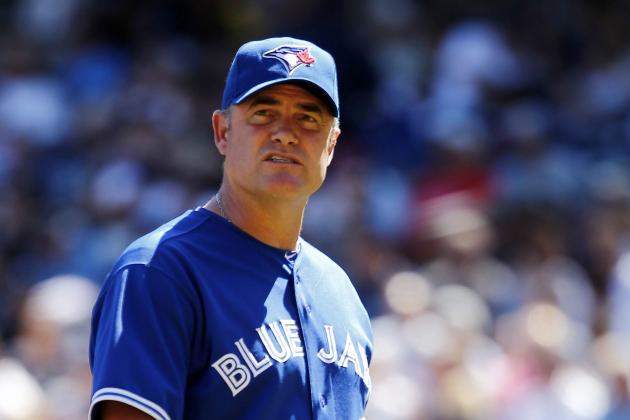 Jeff Zelevansky/Getty Images

The constant speculation that the Boston Red Sox want John Farrell to replace Bobby Valentine has gone on far too long. As long as Farrell is the Blue Jays manager, there will always be that stigma that he might want to go to Boston.
This offseason, the Blue Jays should let the Red Sox have Farrell.
However, they should make Boston give them something valuable in return. Whether it be a starting pitcher like Clay Buchholz, a high draft pick or two, or a package of prospects, the Blue Jays can't let Farrell go without getting a lot of value in return.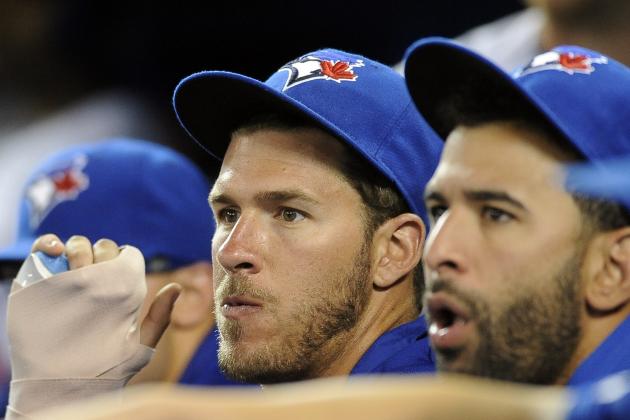 Brad White/Getty Images

Here is my projected Blue Jays lineup for next season.
Starting Pitchers
Zack Grienke
Clay Buchholz
Ricky Romero
Brandon Morrow
J.A. Happ
Relievers
Brandon Lyon
Darren Oliver
Brad Lincoln
Steve Delabar
Jason Fraser
Casey Janssen
Brett Cecil
Closer
Sergio Santos
Left Field
Melky Cabrera
Center Field
Colby Rasmus
Right Field
Jose Bautista
Third Base
Brett Lawrie
Shortstop
Yunel Escobar
Second Base
Kelly Johnson
First Base
Edwin Encarnacion
Catcher
J.P. Arencibia

Designated Hitter
David Ortiz