San Diego Padres: 5 Prospects Who Will Revitalize the Padres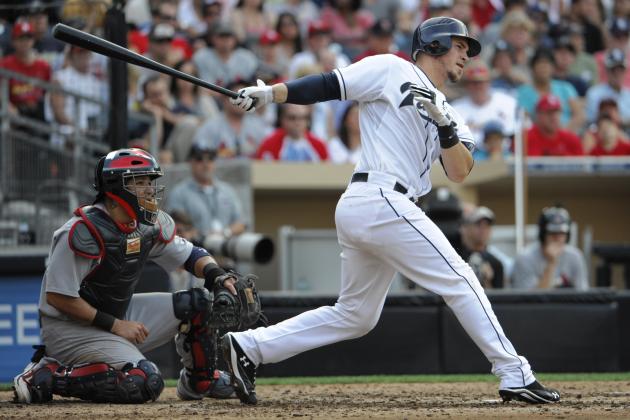 Denis Poroy/Getty Images
Yasmani Grandal will help revitalize the Padres.
The San Diego Padres have a lot of prospects fans can be excited about.
From a five-tool outfielder to a power pitcher just getting his start, there's a lot to look forward as a Padres' fan.
This year, the Padres have given us a taste of what the future could be as they're currently in the playoff race. While they may not make the playoffs this year, all bets are off when those players are called up.
Here's a look at five prospects that will revitalize the Padres and return them to prominence.
Begin Slideshow

»
Denis Poroy/Getty Images
Although he's had his struggles since being called up Aug. 27, Casey Kelly has a bright future at the top of the Padres' rotation.
Casey Kelly was called up to the big leagues on Aug. 27 and holds a 2-1 record with a 5.85 ERA and 17 strikeouts.
Kelly made his debut against the Atlanta Braves, throwing six shutout innings to pick up the win. Since then he's given up 13 earned runs in three games.
With a fastball that sits around 92 mph and a sinker to generate ground balls, Kelly has the tools to make an impact.
While it's likely he won't be the No. 1 guy for a few years, Kelly can still provide quality innings for the Padres. And, the Padres need him with their patchwork of a rotation they've experienced this year.
However, after an elbow injury earlier this year, the Padres will likely not try to overwork Kelly. By this time next year or 2014, management should have confidence in his elbow over the long haul.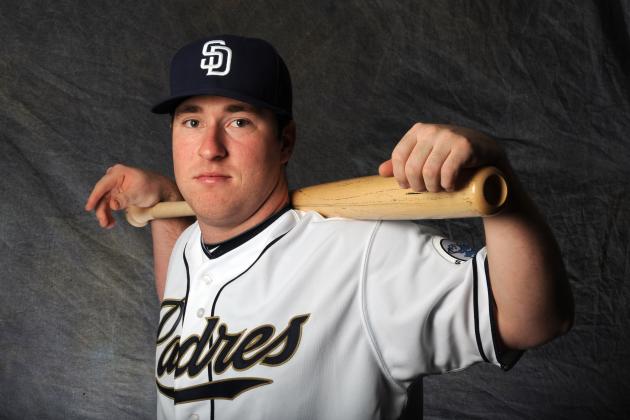 Rich Pilling/Getty Images
Jedd Gyorko should have a spot on the Opending-Day roster in 2013.
Jedd Gyorko can flat out hit. There's no disputing that after seeing him hit .328 with 24 home runs and 83 RBI at Triple-A Tucson.
Gyorko is a third baseman, which creates a conundrum with Chase Headley.
While the Padres may trade Headley this offseason to make room for Gyorko, I could see them moving one to the outfield. Gyorko could also slot in at second base, which he's shown promise at.
Both have good bats and would fit nicely into the lineup along with Yonder Alonso and Carlos Quentin.
Gyorko could likely slot into the No. 2 hole in a lineup, setting up the big hitters with RBI opportunities.
He's shown no signs of slowing down at the plate. While he may not his 24 home runs in the big leagues, his average and on-base percentage will make him valuable to the Padres.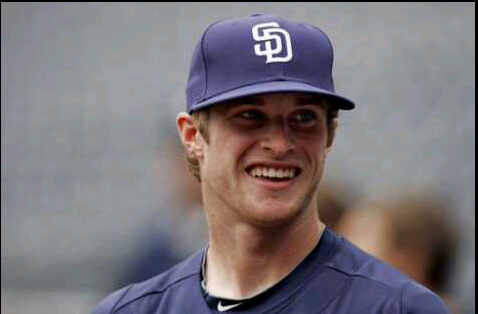 Cory Spangenberg likely could find himself as the starting second baseman in 2013. http://a0.twimg.com/profile_images/1412193903/FacebookHomescreenImage.jpg
Cory Spangenberg likely won't make the Opening Day roster, but he'll be in San Diego before the 2013 season is done.
Although his numbers aren't flashy, Spangenberg is a consistent hitter at the plate.
Having only made it to High-A Lake Elsinore, Spangenberg is going to get more seasoning in the minors to start out next year.
Currently, Spangenberg has his hit and speed tools ready for the big leagues. However, he's going to have to develop a little more power and his defense needs a little work. That's why second base is where I think he'll be best suited at.
There is a chance he stays in the minors next year and the Padres wait until 2014 to call him up. Either way, Spangenberg will be starting somewhere once he's called up.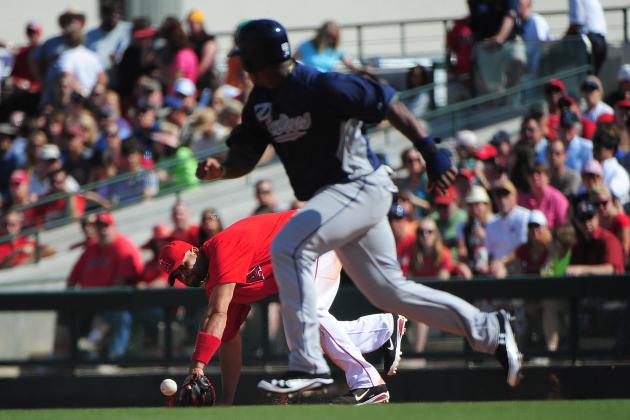 Kyle Terada-US PRESSWIRE
Rymer Liriano isn't expected to be with the Padres until the 2014 season.
Rymer Liriano's presence in San Diego is still a few years off. Once he makes it, he'll be dangerous at the top of the lineup.
Liriano is currently ranked the Padres' No. 1 prospect, according to the 2012 Prospect Watch by mlb.com.
At the plate, Liriano was good in High-A with a .298 average, while he had his struggles at Double-A with a .251 average.
Next year, the right-handed hitter will get more time at Double-A, and eventually Triple-A. After that, the sky is the limit as he'll be inserted into the leadoff spot in San Diego.
Where the Padres are going to need to see improvement is in his strikeout totals. This year, Liriano had 119 strikeouts across two levels.
To be a leadoff hitter in the big leagues, he'll need to drop those numbers to give manager Bud Black confidence to put him at the top of the lineup.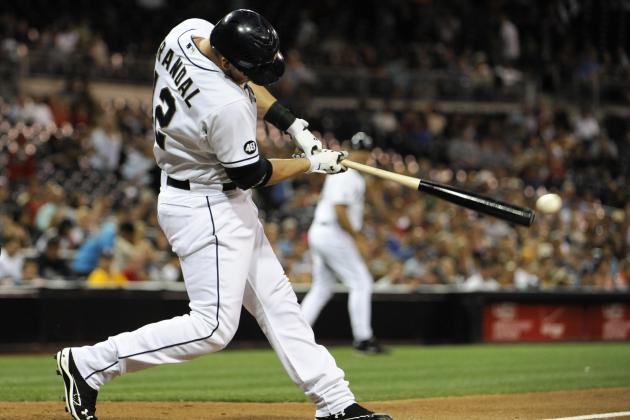 Denis Poroy/Getty Images
Yasmani Grandal is already turning heads in MLB and will help lead a young group over the next few years.
Although not classified as a prospect anymore, Yasmani Grandal is going to be the key to the Padres' future.
Acquired in an offseason trade with the Cincinnati Reds, the Padres finally have a catcher that can hit.
This year, Grandal is hitting .277 with seven home runs and 28 RBI. He's not making many mistakes behind the dish either, with only five errors in 344 chances.
Grandal might be the most important player on the Padres if they are to get back to prominence.
He'll be calling games behind the plate, and be expected to produce on offense.
If he can do that, then there's no telling where the Padres will be this time next year.