3 Ways the NHL Lockout Will Affect the New York Rangers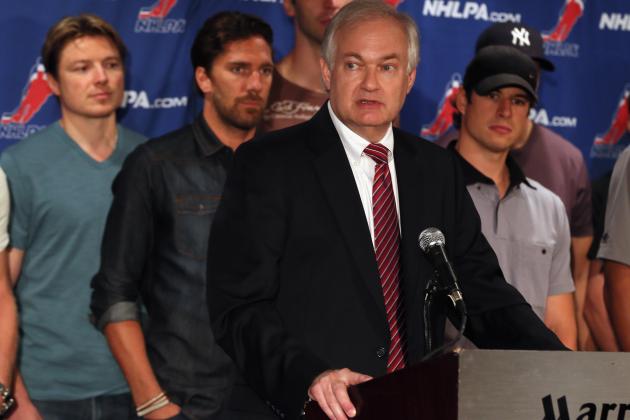 Bruce Bennett/Getty Images

The NHL lockout has begun and devoted hockey fans all over are feeling like an insecure 12-year-old whose parents are getting divorced.
Is this my fault?
Mike Ozanian of Forbes believes this lockout is the fault of hockey fans. Why?
We love too much.
Ozanian correctly points out the loyalty fans showed after the last lockout to pack arenas in record numbers, despite an increase in ticket prices and the fact that hockey was out of the national consciousness for over a year. The owners believe that regardless of the duration or resolution of the lockout, fans will return, and in record numbers.
Smug, but true.
Hockey fans will have to work together to prove the owners wrong and support the game they love at the same time. Unfortunately, fans will have ample time to devise a plan to show the owners who's the boss (by title, aren't owners the boss?) because Gary Bettman and his crew don't seem like they are making many concessions.
Here's how the lockout may affect the New York Rangers:
Begin Slideshow

»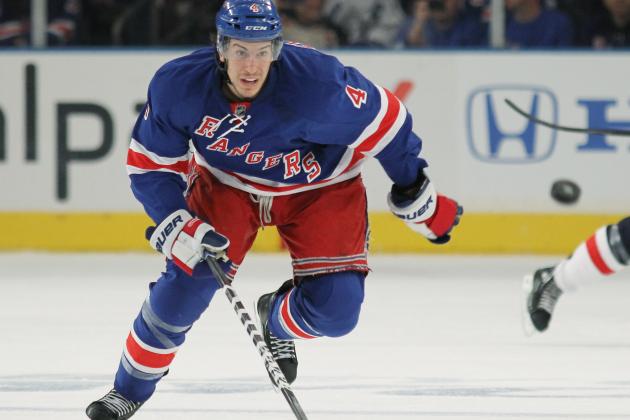 Bruce Bennett/Getty Images

Michael Del Zotto is still without a contract.
The young defense-man is certainly a piece of the current and future plans for the Rangers, but his lack of a contract creates many potential problems for both Del Zotto and possibly the Rangers.
The owners are focusing much of their fight during this lockout on reducing salaries and contract lengths.
Before the lockout, Del Zotto was seeking a raise and a long-term deal. Once a new CBA is in place, Del Zotto will continue his pursuit, but won't get the raise or contract length he feels he's earned from the Rangers, because the market price for all players will shift down.
The Rangers will no doubt make a competitive offer to keep Del Zotto, but the possibility exists that another team will overpay to get him, given his age and offensive production.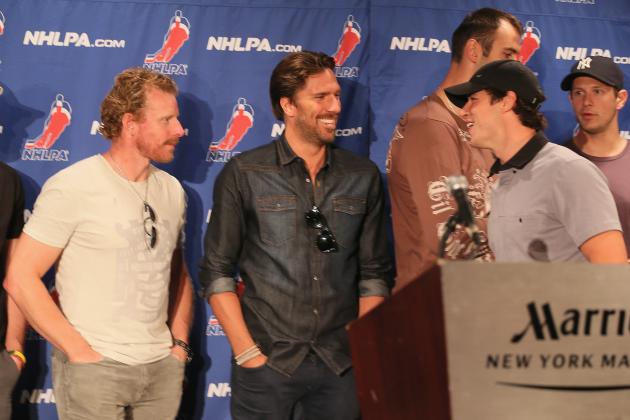 Bruce Bennett/Getty Images
Lundqvist wearing his finest Canadian tuxedo
Don't let the denim shirt and jeans fool you, Henrik Lundqvist is not vying for Jay Leno's job.
Obviously, Lundqvist would rather be between the pipes defending his Vezina Trophy as the best goalie in the NHL, but that's unlikely to happen anytime soon.
Lundqvist showed off his guitar skills last season on HBO's 24/7, and he plucked a tasty groove back in February for the Garden of Dreams Foundation.
With buddies like John McEnroe to jam with and a hometown like New York City, Lundqvist will have plenty of time and opportunities to strum away the lockout melodically.
Also, wouldn't it be really cool to have King Henrik as your avatar on Guitar Hero?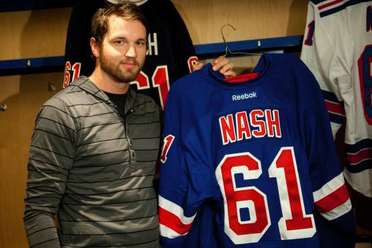 nyrnation.net
The wait until meaningful hockey may seem longer to Rangers fans because of the expectations and anticipation surrounding the 2012-13 team.
Glen Sather did a masterful job of improving a team that made it to the Eastern Conference Finals and Rangers fans are itching to claim that they support the best team in the NHL. But until the regular season starts, we have nothing but theories and projections.
Rangers fans, and the world, will have to wait and see just how good this Rangers team truly is.
But for all the hockey fans out there feeling guilt or remorse or anger, I have a simple message:
It's not your fault.