5 Things the Philadelphia Phillies Must Do to Make the 2012 Playoffs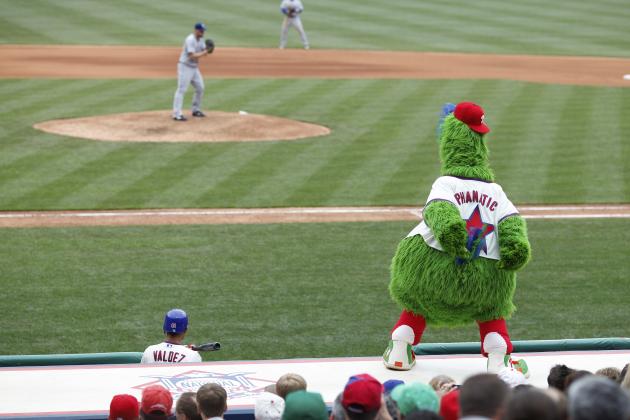 Joe Robbins/Getty Images

With only 15 games left in the 2012 regular season, the Philadelphia Phillies margin for error is so finite that losing even one game may be what decides whether or not they make the postseason.
After one of the most disappointing first halves of a season in recent memory, the Phillies have put themselves in position to sneak into the second wild-card spot. A lot has to go their way, but anything is possible.
There are five things that must happen in order for the Phillies to make the playoffs in 2012 and here they are.
Begin Slideshow

»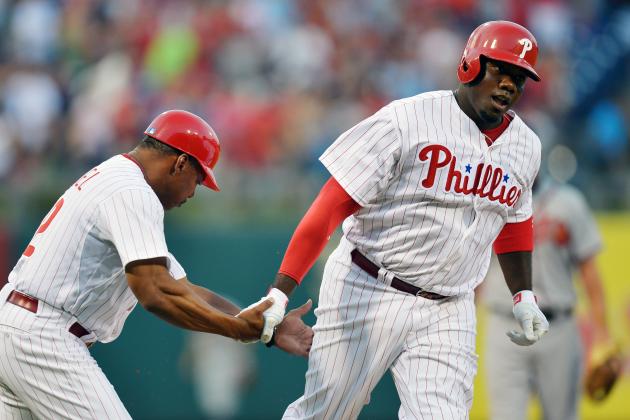 Drew Hallowell/Getty Images

Since coming back from a serious Achilles injury, Ryan Howard has struggled immensely with any sort of consistency at the plate. He is currently batting .229 with 84 strikeouts in 224 at-bats. His line against left-handed pitching is even worse, hitting .167 (13-78) with 37 strikeouts. Not really worth $25 million a year, right? Not even close.
The Phillies need Ryan to make more solid contact if they want to have a chance at making the playoffs. A .229 hitter batting cleanup just isn't going to cut it. Ryan needs to step it up big time.
If the Phillies find themselves falling out of contention, shutting down Howard is not a terrible idea. Getting him healthy for 2013 should be their greatest concern.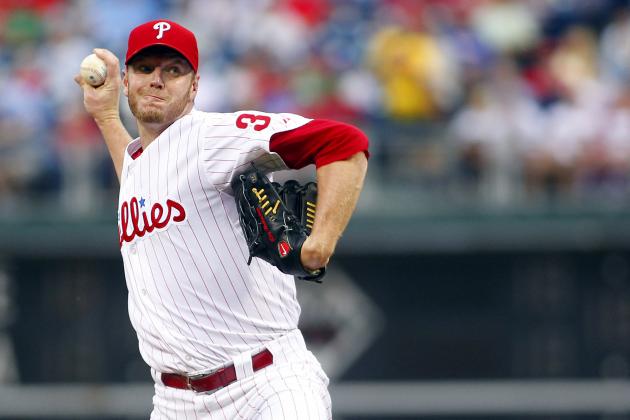 Rich Schultz/Getty Images

The Phillies bullpen is a complete mess, a face lift is needed immediately. This problem must be addressed in the offseason, too many games have been lost in the late innings of games that the Phillies had the lead going into the last three innings of play.
The solution, the starting pitchers have to go deeper into games. Seven innings or more, it is September after all and these pitchers should be pitching their best baseball. Roy Halladay, Cole Hamels, Cliff Lee, Kyle Kendrick and Tyler Cloyd need to reach deep into the tank. Six innings or less is just not enough at this point in the season.
Phillies starting pitchers really have to give it their all if they want to steal the second wild-card spot away from St. Louis.
A few complete games or shutouts should do the trick. Remember those?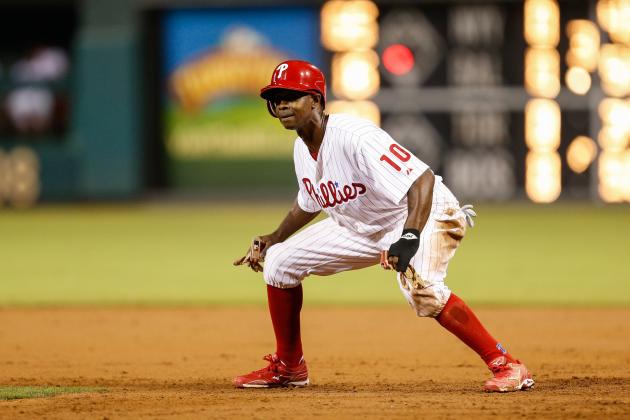 Brian Garfinkel/Getty Images

The Phillies have been extremely aggressive on the bases in September. They must continue to put pressure on the opposing defense to create opportunities. So far, they have been doing just that.
Jimmy Rollins has really stepped up his base stealing game and Juan Pierre continues to impress. Now the rest of the team has to pitch in and get aggressive.
At this point in the season, every base counts. Steals, quality secondary leads, runners moving from first to third on a base hit and tagging up all need to be increased tenfold. Focus is key.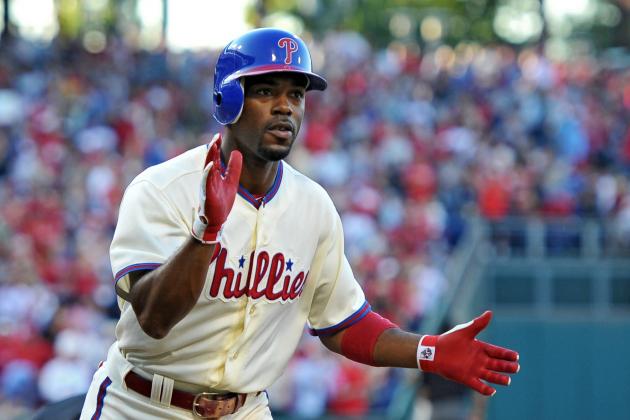 Drew Hallowell/Getty Images

Jimmy Rollins has been extremely exciting to watch since he was benched by Charlie Manuel after he decided he didn't want to run out a pop-up that was eventually dropped.
Jimmy has been stealing bases at a rapid pace and hitting the ball with great power. He has five home runs and five stolen bases already in September. Rollins is also batting .305 this month.
As Jimmy goes, so do the Phillies. If he gets on, he can set the table for Chase Utley and Carlos Ruiz. If he doesn't, the Phillies don't have a chance to make the playoffs, simple as that.
It's game time Jimmy, and the Phillies need you now more than ever.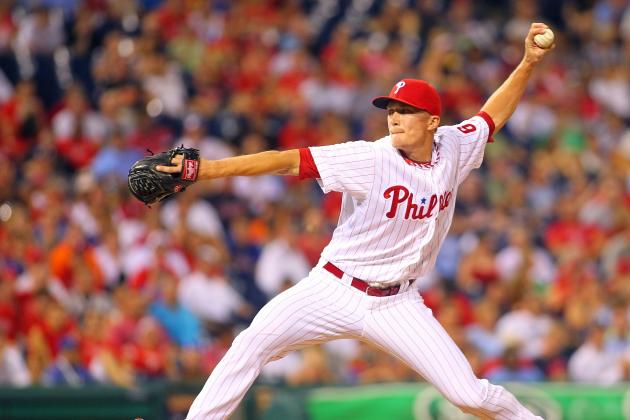 Rich Schultz/Getty Images

To make a long story short, the Phillies bullpen has been atrocious except for Jonathan Papelbon, Jeremy Horst and Raul Valdes (who is now on the DL). Everyone else, well, there is a lot of improvement to be made.
Papelbon is one of the highest-paid players on this team; Charlie Manuel has to use him for more than three outs if the Phillies are in trouble late in games. Simple as that. Four outs, five outs, even six outs. If you pay a player that kind of money, he should be able to pitch more than three outs
Charlie Manuel has given the media more excuses about why he doesn't like to use his closer in non-save situations. If your team makes that kind of investment in a closer, he needs to be used for more than 70 innings in a season, which amounts to between 4-5% of the innings Phillies' pitchers throw in a given season.
Charlie also needs to stop leaving inexpierenced pitchers in the game in pressure situations in games that matter. If a guy (Aumont) walks two hitters and hits another, take him out. If he walks two guys to lead off any inning, take him out.
The way Manuel and his staff have handled these young arms has been baffling. Charlie is also known to overuse the hot hand, leading to an inevitable collapse. A bullpen pitcher cannot pitch five games in a row, never. Especially if he is a rookie.
Leave the innings to guys who have pitched well this season, or guys with more than a few weeks of major league experience. If they do not come through, so be it, but rookie pitchers have no place to be pitching in games when a playoff spot is on the line.