Odds of Each New York Knick Remaining Healthy for 2012-13 Season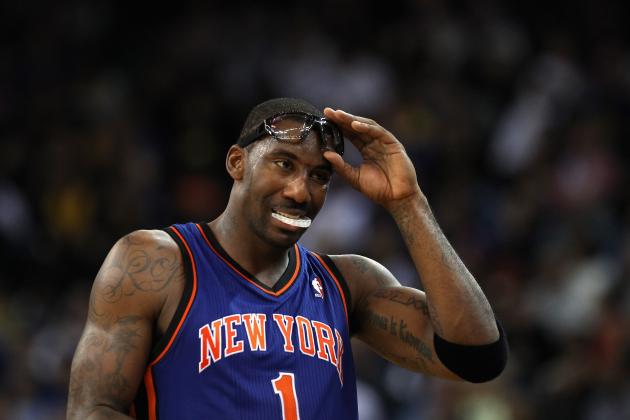 Ezra Shaw/Getty Images

Injuries are a topic no one ever wants to talk about when it comes to sports, but unfortunately they are part of the package.
In the case of the New York Knicks, injuries played a huge role last season, and the time that certain players missed was one of the key reasons for the Knicks' struggles at various points in the season.
Key players such as Amar'e Stoudemire, Jeremy Lin and Baron Davis all missed huge chunks of the season. It really hurt the team's chemistry, especially considering the lack of depth on the bench.
This season, the bench is revamped, but that doesn't mean that injuries won't affect the team.
Let's look at the likelihood each player has of staying healthy for the entire season (exclusive of missing a few games here and there, as most players do).
Begin Slideshow

»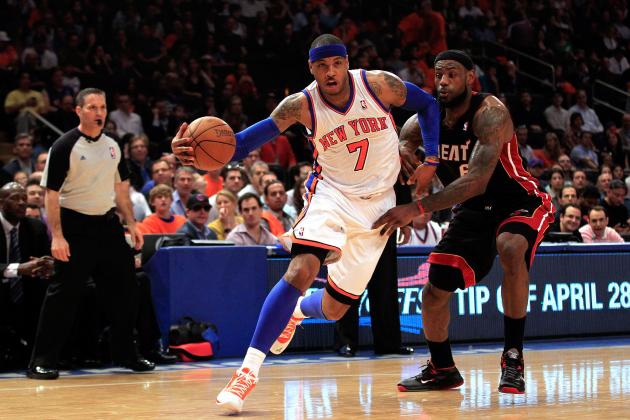 Chris Trotman/Getty Images

Before last season, injuries had never really been a problem for Carmelo Anthony. You can expect that to be the case moving forward—at least until he reaches the later stages of his career.
'Melo struggled through some nagging injuries at the start of the season—possibly due to offseason knee and elbow surgeries—but returned to health and form as the season went on.
Due to the lockout, Anthony was unable to talk to team trainers after his surgery. When you couple that with the crammed schedule of the shortened season, it's completely understandable why health was such an issue.
Even still, Carmelo really didn't have to miss much time with injury last year, so now that he's 100 percent again, it's even more unlikely that he'll do so in 2012-13.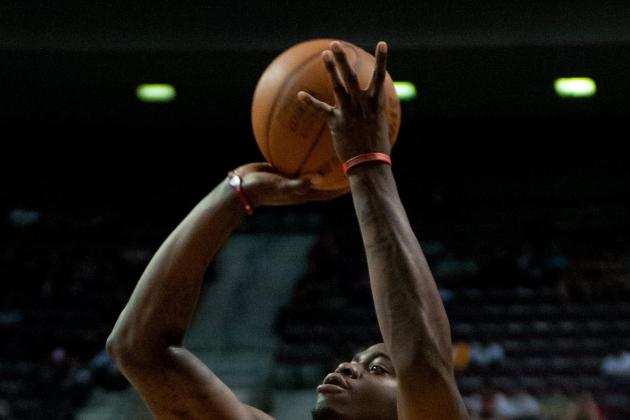 Tim Fuller-US PRESSWIRE

Rehab from arthroscopic knee surgery may be keeping Ronnie Brewer out for six weeks, but if all goes to plan, he'll be back in plenty of time for the start of the regular season.
Injuries have played a part in his past, too. A childhood water-slide incident caused the irregular shooting form you see today.
That said, as far as missing time in the NBA, only a hamstring injury in late-2010 has ever caused him to sit for an extended period of time. It's safe to assume that things should be relatively smooth for him next season.
There will, of course, be a recovery period once he returns from his surgery, but Brewer is a fantastic athlete and he should be back to full health in no time.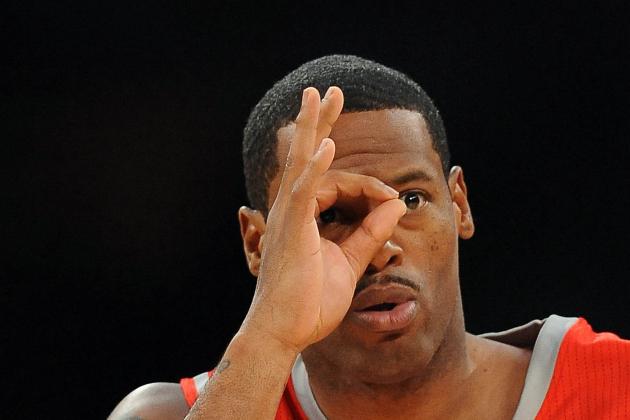 Jayne Kamin-Oncea-US PRESSWIRE

Marcus Camby—one of quite a few former Knicks making a return to New York this season—has a reputation as an injury-prone player. Looking at his track record, it's completely justified.
Not since the 2007-08 season has Camby played in more than 62 games over the course of a season, a feat he has accomplished only seven times in his 18-year career.
Last year, Camby did manage to play in 59 of the 66 games in the lockout-shortened season, even despite a tougher schedule—which would proportionately mean playing 72 games in a full season.
A new, reduced role should help Camby stay on the court, but even only playing 20 or so minutes per game, it's hard to envision him reaching that 72-game mark in 2012-13.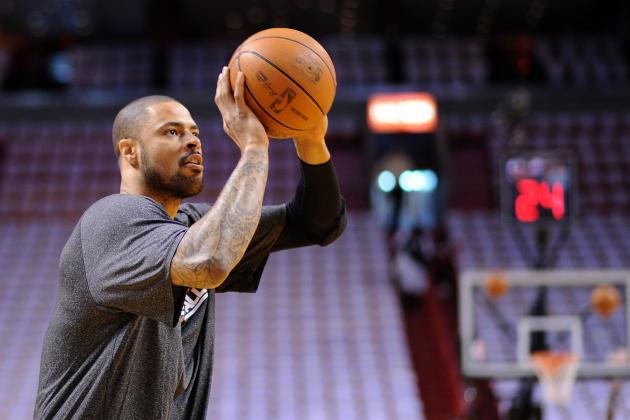 Steve Mitchell-US PRESSWIRE

Only a grand total of four games were missed by Tyson Chandler last season, which came as a surprise to most everyone who watches basketball.
In his final season with Dallas, Chandler managed to play a solid 74 games with the Mavericks, so maybe these last couple of years are a sign that he really isn't as injury-prone as we thought.
Chandler's play over in London this summer was a little disappointing. This may be attributed to the wear and tear that comes with playing so much basketball in such little time.
Now that he's working with Hakeem Olajuwon, along with a few other teammates, it doesn't appear that Chandler is going to have any time to rest before the start of the season. This could come back to haunt him as the year progresses.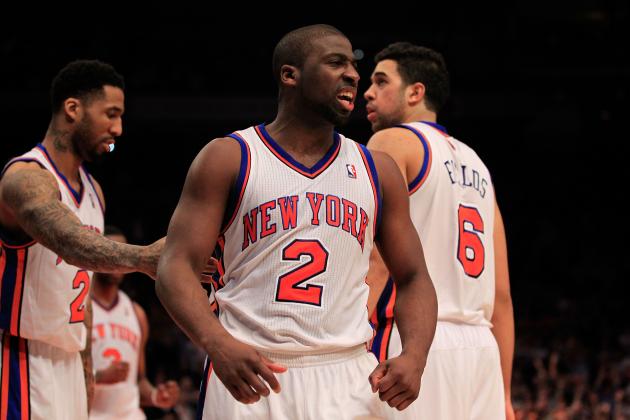 Chris Trotman/Getty Images

Besides his weight, health really hasn't been too much of an issue for Raymond Felton over the last eight seasons as he has managed to play at least 75 games in all but last year's lockout-shortened campaign.
Felton may look sluggish at times, but, ultimately, his body has been pretty hard to break down, and that will likely continue here in the midst of his prime.
Unlike during his last stint with New York—where he was forced to play 38 minutes per game—Felton is joined by two other capable point guards, ensuring he avoids any potential wear by playing too much.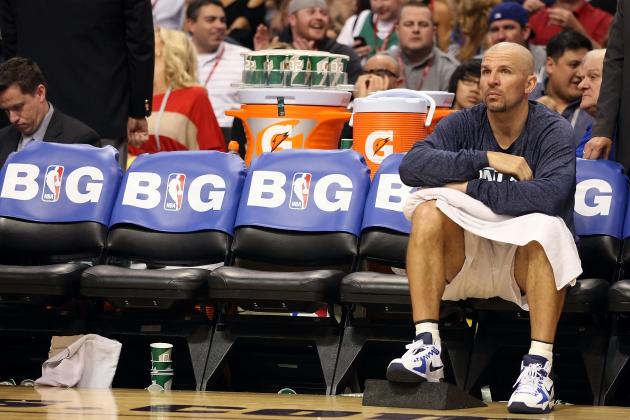 Christian Petersen/Getty Images

Despite his age, Jason Kidd has been going steady these last few years. It may surprise you to know that excluding last season, the point guard has managed 80-plus games in each season since 2007-08.
The fact that he is even still playing at such a high level is a testament to his conditioning, which should be enough to see him through a respectable number of games in 2012-13.
Kidd is no longer a starter and thus no longer has to play big minutes, so the Knicks should have no problem getting what they need out of him behind Raymond Felton.
His age can't be completely ignored, though, as playing into your 40's—which Kidd will be doing come playoff time—is relatively unheard of. A sudden deterioration of his body is always going to be a worry.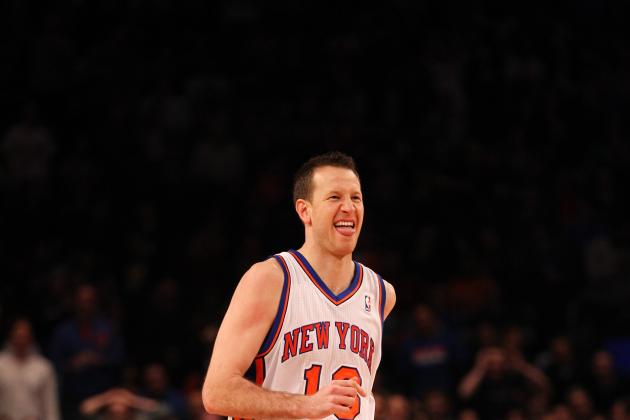 Al Bello/Getty Images

Steve "Novakain" Novak really doesn't do much on a basketball court besides shoot the ball, so injuries shouldn't be a worry at all.
He doesn't tend to rebound nor defend physically and this will lead to his body being near 100 percent for the entire season.
Despite his height, Novak really doesn't have the body of a typical athlete, though. This will really be his first taste of consistently playing big minutes in the NBA, so it will be interesting to see how his body reacts.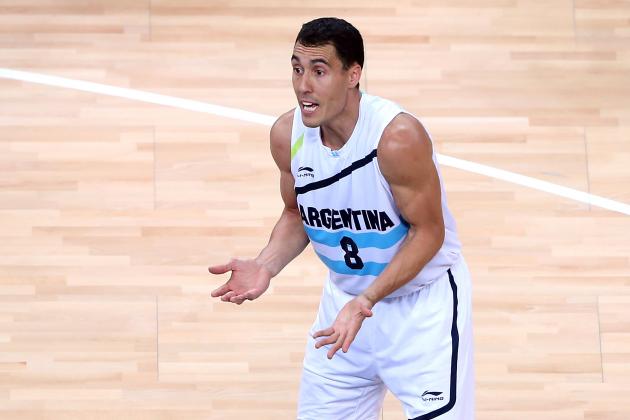 Streeter Lecka/Getty Images

Argentina star Pablo Prigioni may be a rookie, but don't be fooled—he's actually 35 years old.
This, of course, will be the point guard's first taste of the NBA grind, and though he's done business in Spain for the past few years, the jump in the level of athleticism around him will be a shock to his system.
There's nothing that really points to Prigioni being anything less than a durable player, and since he'll be the de facto third-string point guard, there won't be much opportunity for him to suffer any major injuries.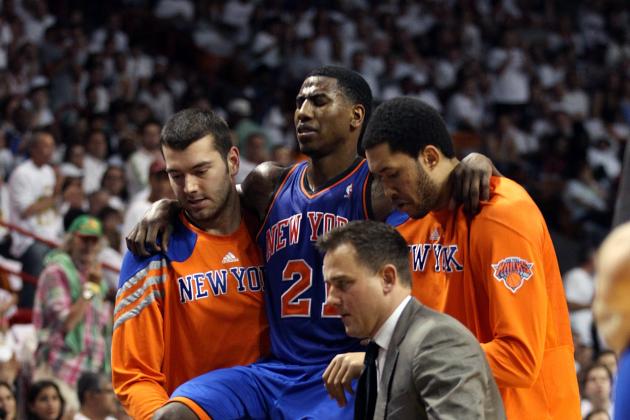 Marc Serota/Getty Images

Owing to a horrible ACL tear he suffered in the playoffs, Iman Shumpert is already slated to be out until January at the earliest.
For a player whose leaping ability and general athleticism plays such a huge part in his game, the injury to his knee is definitely of high concern, and he'll be closely monitored once he does eventually come back.
Shumpert is a physical specimen. He was arguably the best athlete in his 2011 draft class, so if anybody has the body that can recover from something like this, it's him.
The rush of going from a college basketball schedule to a rushed NBA schedule after the lockout may have been the real problem for Shumpert. Sitting until January and being slowly put back into the rotation should do him a world of good.
We're still a good four months away from his scheduled return time, but somehow Shumpert is already dunking, as he showed his followers on Twitter a few days ago.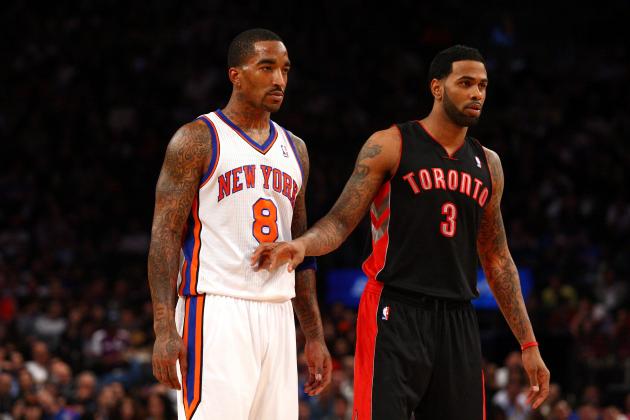 Chris Chambers/Getty Images

Sixth-man J.R. Smith is in his athletic prime, and it shows every time he takes the court.
Suspensions have been his real problem when it comes to missing time, but thankfully Smith has matured and isn't as big of a threat to get suspended.
Smith managed to play the entire season out in China before coming over and playing big minutes for the Knicks in the second half of the season and the playoffs. It really didn't seem to affect him very much.
Some fans may not be too happy to hear it, but Smith is probably the Knicks' most likely player to make it through the entire season unscathed.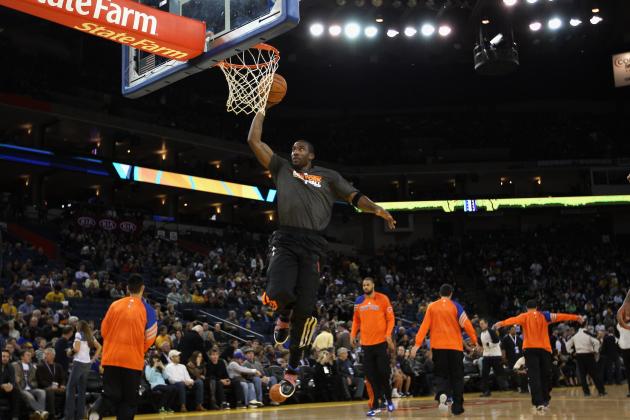 Ezra Shaw/Getty Images

From knee cartilage damage to a detached retina, Amar'e Stoudemire's body has seen it all when it comes to injuries in the NBA.
Typically, it's one-off injuries, rather than recurring, that tend to keep Stoudemire out for the most time, which is a good sign.
The exception here is last season. Due to restrictions kept on him during the lockout, Stoudemire was unable to nurture the back injury he sustained in the 2011 playoffs. It came back to bite him during the regular season.
As his fire extinguisher incident at the end of last season tells you, Stoudemire doesn't have the best of luck when it comes to his body. Then again, you'll be surprised to know that of all the Knicks players, he's actually played all 82 games of a season more times than anyone else.
Amar'e is arguably the most in-shape and physically-built player in the NBA today, but somehow major injuries seem to happen to him no matter what he does.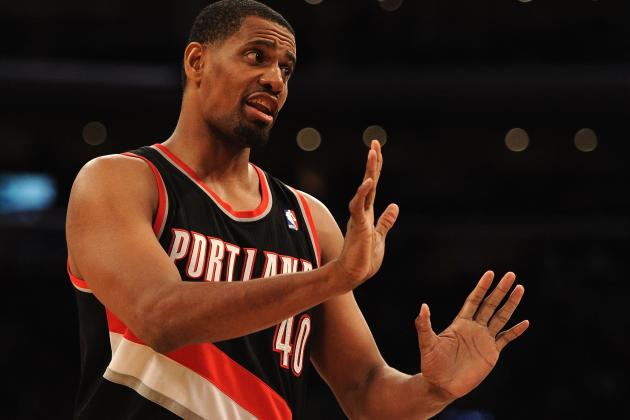 Harry How/Getty Images

Kurt Thomas is the oldest active player in the NBA today, but even despite that and his physical style of play, injuries have never been a worry for him.
Playing any more than 15 minutes in a game will probably wear him out at his age, but in the role that he'll be in with the Knicks—that of a backup at best—he's about as dependable as they come.
The Knicks would have to overuse him dramatically for his body to really take much damage. With all those players ahead of him in the rotation, it's highly unlikely that will happen.