WWE: Zack Ryder & 10 Superstars Who Deserve a Chance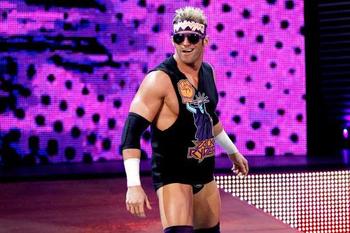 Zack Ryder. (Courtesy of WWE.com)
For years, we've been accustomed to seeing the same familiar faces at the top of the card, time and time again. From Sheamus to Randy Orton to most notably John Cena, it seems as if it's a rare occurrence whenever we see a fresh face compete in the main-event scenes when the already established stars haven't budged a bit.
Looking past said Superstars, there's a handful of tremendously talented athletes that are just champing at the bit to receive their big break in WWE. Some Superstars may have all the tools to become a top star in the company, but what's truly holding them back is their lack of television time and character development.
A prime example would be Zack Ryder, who used social networking to his full advantage and eventually earned himself a staple spot on WWE television. Although he's suffered a few minor setbacks throughout the course of 2012, he's slowly but surely working his way back up.
I'm not at all saying that the following wrestlers will be WWE or World Heavyweight Champion anytime soon, but they are worthy of just one chance that could really help jump-start their careers into superstardom.
Zack Ryder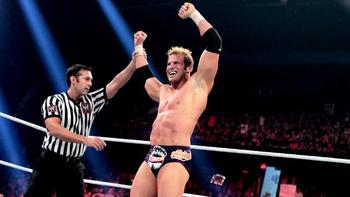 Zack Ryder emerges victorious.
For years, Zack Ryder was most notably known as a tag-team wrestler alongside his ally Curt Hawkins. Following their eventual split in early 2009, Ryder re-debuted on ECW that spring sporting a new look, entrance music and attire.
He wasn't seen as much of a threat for the first few months in the Land of Extreme, but he stressed the fact that he was finally able to be himself. It wasn't until early last year that Ryder made a name for himself using social networking, as his Z! True Long Island Story web show quickly became a success.
Although Ryder was now an Internet sensation, he still wasn't getting as much television time as he would've hoped. That all changed that summer, as he won his first singles match on Raw by defeating Michael Cole in under 30 seconds.
For the remainder of 2011, the Long Island native chased Dolph Ziggler and his United States Championship and finally accomplished his longtime goal by winning the star-spangled prize at WWE TLC.
Sadly, Ryder's Cinderella story went all downhill from there, as the numerous beatings he received at the hands of Kane subsequently wrote him off television for quite awhile.
Although he's starting to regain momentum in his recent rivalry with Heath Slater, his stock just isn't as hot as it once was. His gimmick may not be for everyone, but his in-ring skills certainly make for great matches each time he competes.
Despite his recent lack of television time, Ryder continues to garner quite a reaction during each of his entrances. It's disappointing that they never put his popularity to good use and feature him more often.
Given the fact that he never rightfully received his rematch for the U.S. title, why not give him another run with the belt in order to reignite its relevance?
Curt Hawkins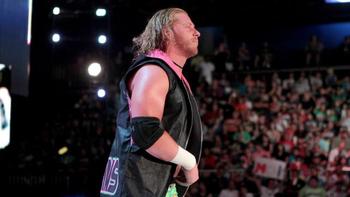 Curt Hawkins
While on the subject of Zack Ryder, why not throw the name of his former tag-team partner Curt Hawkins into the hat of those selected Superstars who deserve a chance to shine?
After parting ways with Ryder in the spring of 2009, Curt Hawkins was taken off television and was moved down to FCW shortly thereafter. Following a nearly year-long stint in WWE's developmental territory, Hawkins reappeared on WWE TV in May 2010 alongside his partner in crime, Vance Archer.
The duo stacked up a number of victories during their time together on SmackDown and looked to be in line for a run with the WWE Tag Team Championships, but that sadly never came to fruition. Hawkins then distanced himself from Archer later that year and broke out as a singles star for the first time in his career.
It was during that time that I truly noticed Hawkins' remarkable abilities and his potential to be a breakout star on the blue brand. However, before he was given his rightful chance, he once again vanished from WWE programming and reappeared that fall with his newest tag-team partner, Tyler Reks.
Of course, his stint with Reks was entertaining as ever, but much like the past tandems, they were never given an opportunity to shine on one of the main brands. With Reks now gone from WWE, I hope to see Hawkins transition back in the role as a single competitor in hopes of him finally getting his due as either an Intercontinental or United States Champion.
Jack Swagger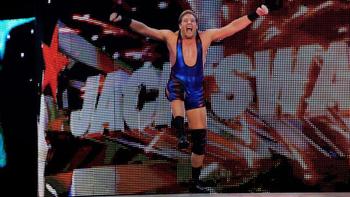 Jack Swagger
Sky seemed to be the limit for Jack Swagger upon his WWE debut four years ago, but his time at the top was sadly bittersweet. He has all the potential in the world, but his lack of proper build-up and character development has since seen him become a mere afterthought on WWE programming.
After his reign as World Heavyweight Champion in mid-2010 was deemed a failure, Swagger was transitioned back the to the mid-card, where he's been rotting away ever since. Sure, he was able to win the United States Championship earlier this year, but that didn't last long, either.
His bland mic skills might be what's holding him back, but it's mostly the fact that he's been booked to lose so many matches over the last two years that he no longer comes off as a legitimate threat to anyone.
Swagger undoubtedly has a bright future ahead of him in WWE, but only if the Creative Team opts to turn him face, overhauls his entire character and gives him just one more chance where he can prove to everyone that he is capable of being a top player in WWE.
The Usos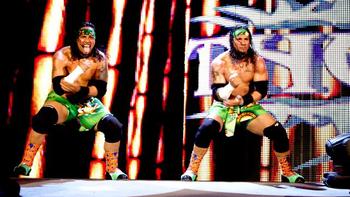 The Usos
Since they're a tag team and not two separate singles stars, I thought I'd conjoin the Usos into just one pick. Regardless, their purpose on this list is no different than the others: They've been underestimated and overlooked for far too long, and their time is now.
Okay, I'll admit it: I wasn't a major supporter of the Usos upon their WWE debut two years ago. I didn't find them all that interesting following their feud with Hart Dynasty, and their lack of heat is what really cost them a run with the WWE Tag Team Championships.
However, my opinion of them has since changed following their face turn last May. Their revamped entrance is what really makes them unique, and the fact they've been together for over two years at this point makes them the longest-running team in WWE today.
They've successfully caught the attention of many members of the WWE Universe in the last year and have made it clear their eyes are on the prize in the form of the WWE Tag Team titles. When will they finally get their deserved title shot is the question that begs to asked.
Ted DiBiase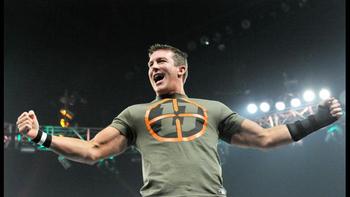 Ted DiBiase
Although he may currently be on the disabled list, that doesn't take away from the fact that Ted DiBiase too deserves his long-awaited chance that he so rightfully deserves. He's shown tremendous progression since his WWE debut four years ago, so I have hope that DiBiase will soon become a valuable asset to the company upon his in-ring return in coming weeks.
Similar to the aforementioned Superstars, DiBiase is also a tag-team specialist that broke out on his own following the disbanding of Legacy 2010. While I do realize that he was given an opportunity to breakout during that time, it wasn't with the right gimmick, as rehashing his father's old moniker didn't seem original at all.
Regardless, DiBiase's in-ring skills are gradually becoming solid while showing an amazing amount of charisma since turning face late last year. At one point, he was seen as a future World Heavyweight Champion, so I'm not exactly sure what he could've done that changed management's perception of him in recent years.
Now that he'll be coming back as a fresh face in the foreseeable future, I hope to see him utilized correctly this time around at a mid-card level at the very least.
Natalya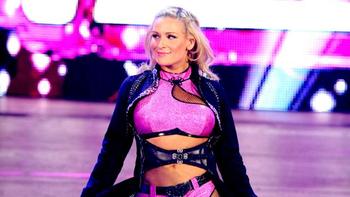 Natalya
Being the first and only Diva to make the list, Natalya has shown in recent years that she's capable of carrying the Divas division by herself, but one reason or another, the plug was pulled on her reign as champion in early 2011.
Needless to say, she's one of the better workers in the division today, but it never ceases to amaze me how terribly they've treated her at times.
She made for a good Divas Champion following her monumental title victory at 2010's Survivor Series event (when the title actually meant something), but after dropping it to Eve a few months later, Natalya was never utilized the same way again.
Sure, she showed signs of resurrecting her career once the Divas of Doom first formed last summer, but that too quickly fizzled out.
Do I even have to mention her flatulence problem from earlier this year?
Nonetheless, with the stunning lack of actual female wrestlers on today's roster, there's no better time than the present to give her back a prominent role. Turn her a full-fledged face (which I think she worked best as), give her a title push, and stop having her lose so many meaningless matches.
Tyson Kidd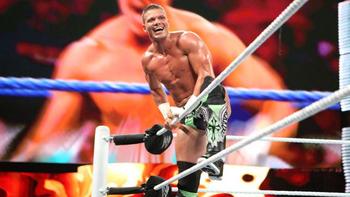 Tyson Kidd
Speaking of talented Canadians who deserve a chance, let's not overlook the amazing abilities of Tyson Kidd, who's proven to the world in recent months that he's more than capable of a run with one of the secondary championships.
He was featured as a tag-team wrestler for most of his WWE career but broke out on his own after turning on David Hart Smith in late 2010. He showed promise as a heel, but he was prominently featured on NXT and Superstars rather than Raw and SmackDown.
Thankfully, he executed a full face turn earlier the year, where he's been flourishing ever since. His real big break didn't come until the start of the summer season, where he was received the biggest push of his career once he qualified for SmackDown's version of the Money in the Bank Ladder Match.
Although he failed to capture the briefcase, Kidd had an extremely impressive showing that foreshadowed what's to come from the founder of the Hart Dynasty.
I was glad to see him compete this past week on Raw in his home country, but he deserves much more than just an occasional outing on one of the main shows.
Drew McIntyre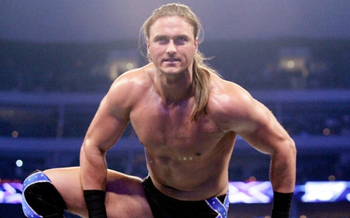 Drew McIntyre
Ah, Drew McIntyre, the same guy who was once seen as a future World Heavyweight Championship but is now relegated to competing on WWE Superstars each week.
I can't even count how many times I've written in various article that McIntyre deserves a push, but after so long, it's become pointless. Nonetheless, I'll make my best attempt to persuade you, the reader, as to why McIntyre does in fact deserve another shot to prove himself.
He wasn't the most exciting character upon his WWE debut in mid-2009, and wasn't able to draw much heat because of it. Even his five-month-long reign as Intercontinental Champion didn't help matters, as he was back to the drawing board after his loss of the title in 2010.
Many saw his title loss as a chance to move up to the main event scene, but that sadly never came to fruition. He's been rotting away as an enhancement talent ever since, whereas he should be competing more regularly on either of the main shows.
What happens to most wrestlers over time? They progress and improve, which is exactly what McIntyre has been able to accomplish in the last two years.
He's shown more aggression during his matches as well as personality, so I believe there's still hope left for the Scottish Superstar. Triple H reportedly has faith in McIntyre as a future star, so maybe we'll see McIntyre get his due after all.
Alex Riley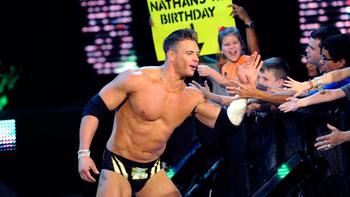 Alex Riley
At the conclusion of NXT Season 2 a mere two years ago, I felt it was a shame that Alex Riley was cut from the competition despite having the most long-term potential. Turns out that I was right, as he ended up being the most successful alum of that group of rookies following his immediate jump to the main roster.
He rode the coattails of The Miz for nearly six months, accompanying the then-WWE Champion to the ring on numerous occasions while also tasting some action against established stars himself. Their split last May ended up being the best thing for him, as his subsequent face turn saw him get over with the WWE Universe almost immediately.
Sadly, Riley's massive momentum came to a screeching halt last year for a number of reasons, never again being given a second look. Despite all that, many Superstars have claimed that they see major potential in the Varsity Villain, as he is one of the very few to be featured on WWE TV so little, yet still garner a surprisingly decent reaction from the crowd.
His skills on the mic and in the ring could use a bit brushing up, but other than that, I see no reason why Riley can't be featured on Raw or SmackDown on a more consistent basis.
Cody Rhodes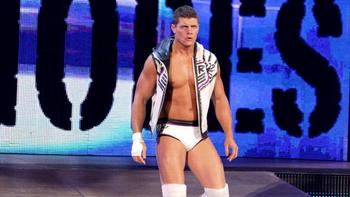 Cody Rhodes
Last but certainly not least, we arrive at Cody Rhodes. He's shown unmatched potential since his WWE debut nearly five years ago, but still finds himself in an awkward place at the moment.
After an incredible reign as Intercontinental Champion earlier this year, Rhodes was still chasing the prestigious prize for some reason when he should've been featured in more meaningful feuds.
While I do agree he is not ready for the main event, he should be at least feuding with one of the top stars to get his feet wet and test the waters for a possible run with the World title at some point in the foreseeable future.
Rhodes has the look, in-ring ability, mic skills and even the entrance music of a future World Champion, but why isn't he being treated as such? Granted, he was able to score a victory this past week on Raw, but other than that, the multi-generation star hasn't picked up major momentum lately.
I've thoroughly enjoyed his recent rivalry with Sin Cara, but that won't do much for Rhodes in the long run. Headlining the WWE Superstars show doesn't seem like much of a push to me, but hopefully we see him utilized correctly in coming months before it's too late.
Cody Rhodes is among the listed Superstars whose futures have seemingly been forgotten, but I hope to see them finally get what they so rightfully deserve in due time. As I've been always to say, everyone deserves one more chance, and the aforementioned amazing athletes are no exception.
Thanks for reading, Bleachers, and be sure to drop a comment below with your thoughts on the list and any others you believe who deserve a spot. As always, your criticism and overall feedback on my latest piece is welcomed and greatly appreciated.
GSM out.
Visit my website at Next Era Wrestling, and listen to my SAVE US GSM radio show every Wednesday night at 10/9c for more of my thoughts and writings, along withWWE/TNA news, reviews, recaps and more.
Listen to internet radio with Spoilerspodcast on Blog Talk Radio
Keep Reading