7 2012 1st-Round Draft Picks Who Will Be Outshined by 2nd-Round Picks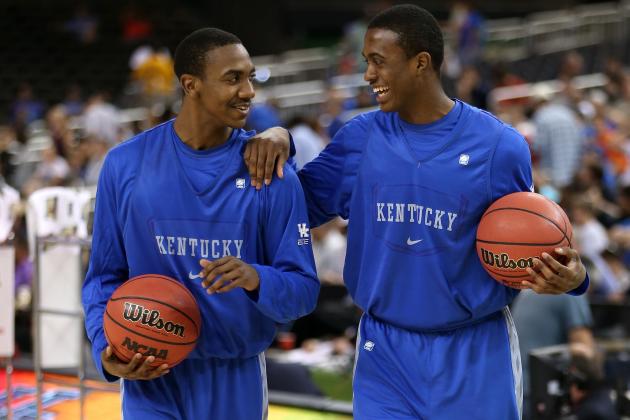 Jeff Gross/Getty Images

Not all first-round NBA draft picks excel early in their careers, and there is a group of 2012 first-round selections who will be upstaged by overachieving second-round picks.
There are a few savvy second-round rookies that are ready to outclass their younger, higher-picked counterparts.
It doesn't necessarily mean that the first-round stars are bad, it's just that certain second-round picks are smarter, more complete players.
In addition, there are some first-round rookies who are simply in a tougher spot roster-wise, and they'll be outshined by later picks who take advantage of better situations.
Begin Slideshow

»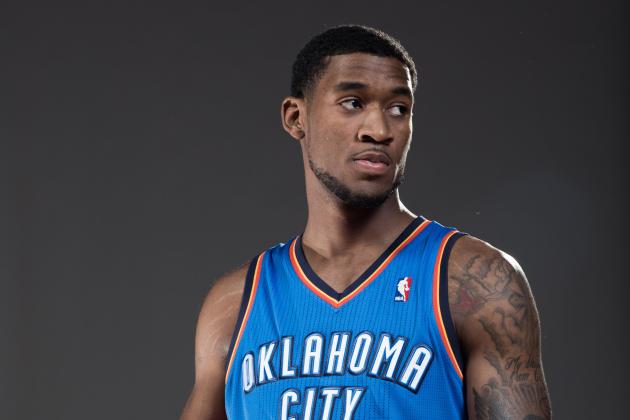 Nick Laham/Getty Images

Will be outshined by: Draymond Green, 35th overall (Warriors)
As far as potential goes, PJ3's ceiling is much higher than any second-round pick.
In the near future, however, second-round selection Draymond Green will outshine Jones due to a superior basketball IQ, better feel for the game and usage of intangibles.
Green is compatible with pretty much any lineup Mark Jackson puts on the floor. He's not going to carry the team or vie for Rookie of the Year honors, but he'll hit timely shots, rebound well and keep the Warriors offense running smoothly.
In Oklahoma City, Jones will be a solid athletic role player, but he won't stand out as a unique contributor. There's a quartet of Olympians in place that will do the lion's share of work.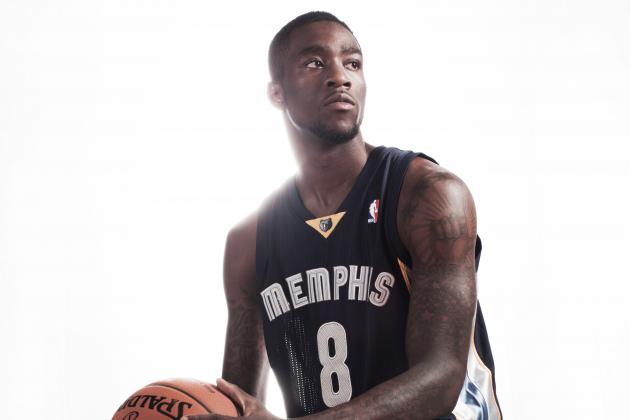 Nick Laham/Getty Images

Will be outshined by: Doron Lamb, 42nd overall (Bucks)
Creating plays for his teammates and attacking the rim is what Tony Wroten does best, and his athleticism and instincts could help him become a dangerous combo guard in the NBA.
But he won't be dangerous until he works on these three key areas:
1. Outside jump shot range and consistency
2. Driving and finishing with his right hand
3. Controlling the direction of an NBA offense
For now, the 2012 Pac-12 Freshman of the Year will have a limited role while he develops.
Meanwhile, Doron Lamb will be making a greater impact for the Milwaukee Bucks. The NCAA champion is a better shooter than Wroten, and he's also in a backcourt that has talented starters but not much depth.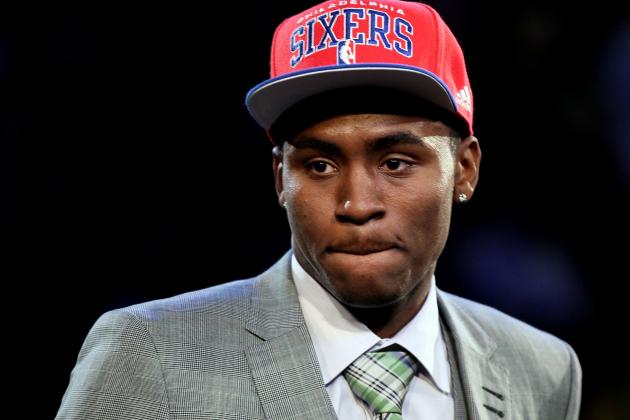 Elsa/Getty Images

Will be outshined by: Jeff Taylor, 31st overall (Bobcats)
Many prospects, including top picks, are chosen for their upside. But upside or not, if you're picked in the early or middle part of the first-round, the team is expecting early results.
St. John's one-and-done forward Moe Harkless skyrocketed up the draft board as the Philadelphia 76ers grabbed him halfway through the first round.
Just because he's a high pick doesn't mean the transition will be a breeze. His ball-handling isn't bad, but it's not great for a wing, and his outside shooting definitely needs work if he wants to be effective on the perimeter.
Vanderbilt product Jeff Taylor was a borderline first-round prospect to begin with, but he slipped into the second round and ended up on a team that will utilize him immediately.
He'll help Charlotte stretch the floor with his outside shooting, and his strength and athleticism will help on defense and in transition. Taylor's age and team situation will help him outshine Harkless in Orlando.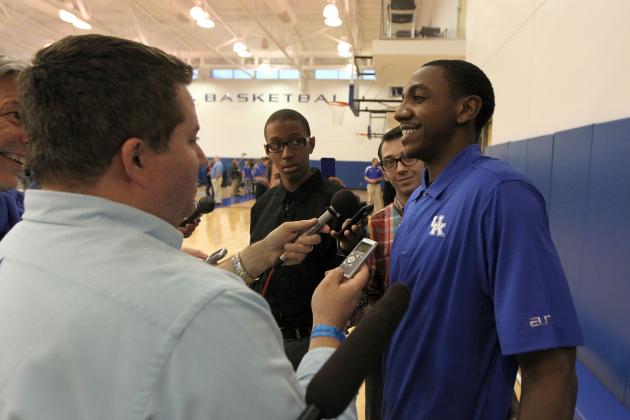 Andy Lyons/Getty Images

Will be outshined by: Tyshawn Taylor, 41st overall (Nets)
Even though a dozen picks separated Marquis Teague and Tyshawn Taylor on draft night, there's reason to believe Taylor will be at least as good, if not better than Teague when they hit the NBA hardwood.
Both players were Final Four-caliber guards in college. Both were role players on high-powered teams. Both were turnover-prone in summer league.
Where Taylor separates himself is shooting.
He hit 44 percent from the field and 36 percent from three-point land over the summer. That's not exceptional, but it's better than Teague's 29 percent from the field. Teague whiffed on all his three-point tries, while Taylor hit at least one triple in each summer league contest.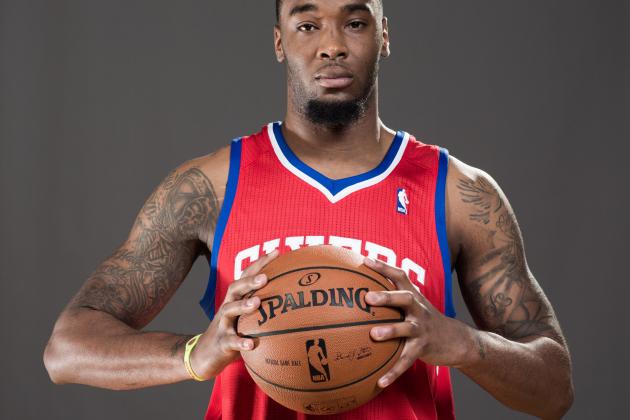 Nick Laham/Getty Images

Will be outshined by: Jae Crowder, 34th overall (Mavericks)
This isn't a condemnation of Arnett Moultrie, but rather a commendation of Jae Crowder.
Moultrie has the athleticism and length to be an effective NBA forward, but he might be an odd-man out role-wise.
He doesn't have the strength to thrive in the low post like Andrew Bynum, Spencer Hawes and Lavoy Allen, nor does he have the skills of a Jason Richardson, Thaddeus Young or Dorell Wright.
Jae Crowder, despite being undersized, impressed in summer league and should fit in well with Dallas:
He just finds a way to make an impact in so many different areas on both ends of the floor. He can act as an off-ball cutter because he understands space so well, but he can also handle the ball and make plays with his passing. Defensively, he has an acute sense of help principles, positioning his body in the perfect spot when he's defending the weak side.

—Mike Prada, SB Nation
His all-around proficiency and his shooting range makes him a valuable first-year contributor.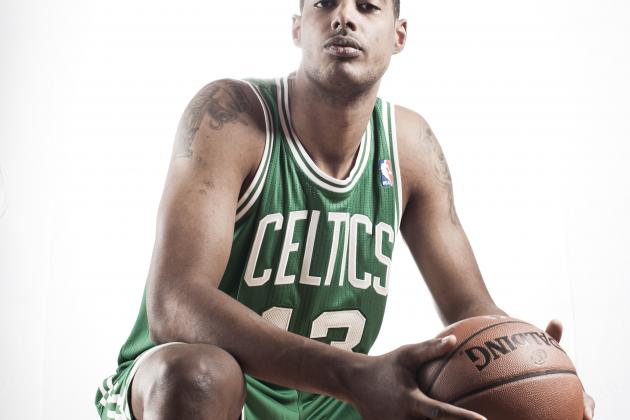 Nick Laham/Getty Images

Will be outshined by: Kyle O'Quinn, 49th overall (Magic)
Fab Melo was one of two first-round selections by the Boston Celtics, but he won't be featured nearly as much as fellow draftee Jared Sullinger.
The Syracuse product is extremely raw offensively, which means he's not going to see meaningful playing time unless foul trouble or injuries plague Boston's front line.
Melo has a lot to learn about positioning, rebounding, post moves and passing from the post. He'll see stints in Boston and with their D-League affiliate, the Maine Red Claws.
Kyle O'Quinn, on the other hand, is on a talent-deprived Orlando squad that will give him more opportunities to shine.
The Norfolk State center bruised his way to 8.8 points and 6.2 rebounds per game in summer league action. Not bad for a late second-round pick. He'll exceed expectations for new head coach Jacque Vaughn.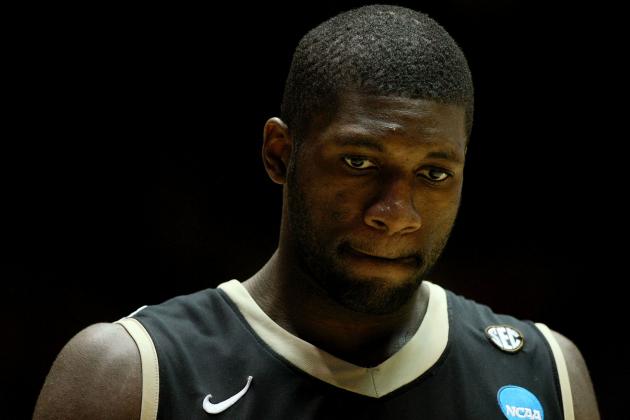 Christian Petersen/Getty Images

Will be outshined by: Bernard James, 33rd overall (Mavericks)
This selection has more to do with the depth on these draftees' teams than anything else.
Festus Ezeli is a terrific post defender who's relatively one-dimensional. He'll be playing behind low-post mainstays Andrew Bogut, David Lee and Andris Biedrins in Oakland.
Second-rounder Bernard James has only Chris Kaman to play behind in Dallas, because tall forwards Dirk Nowitzki and Brandan Wright aren't power post players.
Also, James had a better summer league showing, especially offensively. He knows where to be to receive passes and get high-percentage opportunities. This 2011-12 Florida State footage shows him staying home, shielding defenders and finishing in traffic.