New York Giants: How the Cowboys' Tony Romo Torched the Giants Defense
Jeff Zelevansky/Getty Images

With Prince Amukamara out for the short term and Terrell Thomas on the injured reserve, the New York Giants were thin at defensive back going into last Wednesday's season opener against the Dallas Cowboys.
This year, for the first time, the NFL has released the "All-22" Coaches Film, allowing for more dissection of plays and exposing those players who messed up when the TV cameras weren't watching.
After watching the coaches film carefully, here is a breakdown of the three Giants defensive backs that got picked on the most by Dallas quarterback Tony Romo, and how it happened.
Begin Slideshow

»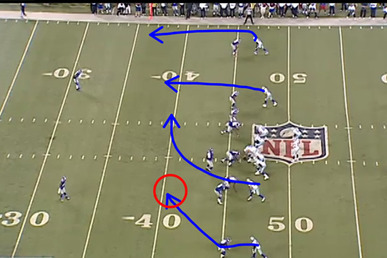 Courtesy: NFL Game Rewind
Types of plays beat with: slant, slant, curl, slant

Coe didn't give up a ton of yardage, but was beat by roughly the same slant play three times, which is unacceptable. After Coe was injured early in the fourth quarter, the Giants had to put in Justin Tryon, which is when the real fun began for Romo.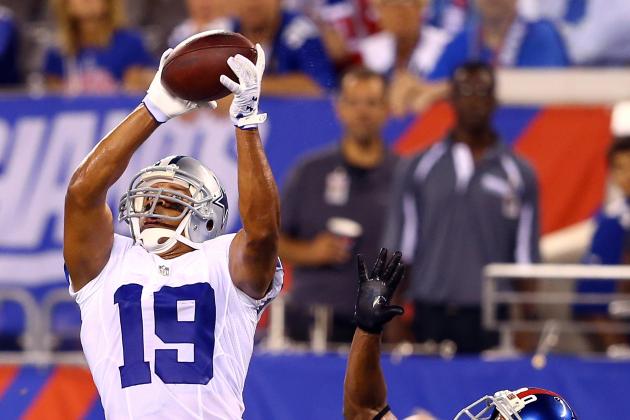 Al Bello/Getty Images
Tryon getting beat deep on a first and 30
Types of plays beat with: slant, broken play where he gave up coverage, go, slant
Tryon only played for two drives in the fourth quarter, but was targeted well by Romo, especially on two crucial plays that basically ended the game.

First, Romo hit Pro Bowler Miles Austin, who was matched up with the Giants' fifth corner, on 1st-and-30 running a go route.
The result: touchdown.

Second, Ogletree caught a slant and crossed the first down mark to make it the final drive of the night. It should have been no surprise that Romo went back to the play that had already worked five times up until that point.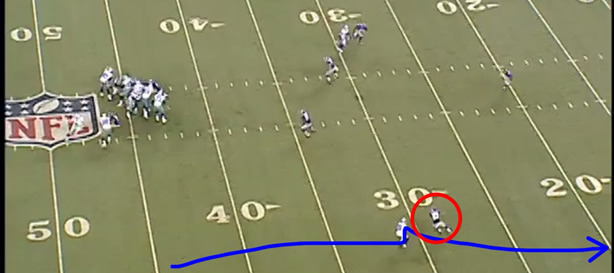 Courtesy: NFL Game Rewind
Types of plays beat with: play action, out, go, slant, stop-and-go, deep out

You can expect bad games out of guys like Tryon or Coe, but Webster was expected to be the one solid starter, and the Cowboys seemed to target him as much as the young guys, if not more.

Webster was basically beaten with the entire receiving route tree at various points in the game. The worst came when he got caught flat-footed by a double move (pictured above), allowing a touchdown and the Cowboys to go up 14-3.

Webster told the New York Post, "I bit on the double move and he was open over the top. It was nothing special." Nothing special? Just you allowing a third-string receiver to not only beat you, but for a crucial 40-yard touchdown. To me, it was pretty special, especially if you compare the salaries of the players. Webster makes nearly 10 times the salary as Coe, Tryon and Ogletree.

Corey Webster is certainly "nothing special."