WWE: 10 Wrestlers Vince McMahon Should Never Bring Back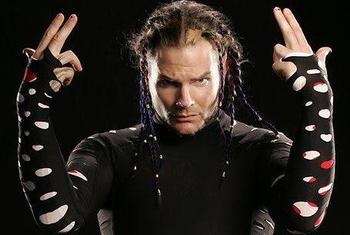 Photo courtesy of Pro-Wrestling-America.com
The WWE certainly has a talented roster of superstars, but Vince McMahon isn't shy about bringing in outside wrestlers if it helps the product. He's even willing to bring back former WWE superstars at times. Many fans clamor for certain wrestlers to make a return to WWE, but not all of them would be a good fit.
There are reasons wrestlers are either released or choose to leave WWE, and while the company admits to making mistakes at times, it sticks to its guns more often than not. There are plenty of former WWE superstars that I would like to see back in the fold such as Kurt Angle, Bully Ray and Batista, but there are even more that I'd rather stay away from the company.
Essentially, every wrestler has merits that would be beneficial to the WWE in some way, but for many of them the negatives outweigh the positives. When it comes to guys who have already worked for the WWE, we know what to expect, and it isn't likely that their new run is going to be much different from their previous one.
With that said, here are 10 former WWE superstars currently working for a different promotion that the WWE shouldn't bring back. This list will only include active wrestlers, so the likes of Hulk Hogan, Ric Flair and other such personalities won't be included.
Jeff Hardy
Jeff Hardy is popular. There is simply no getting around that.
His popularity reached such incredible heights in the WWE that the company entrusted him with the WWE Championship.
That popularity certainly hasn't waned in TNA, as Hardy consistently gets a bigger pop than anyone and was booked to win the Bound for Glory Series on Sunday.
Simply bringing someone back because they have a lot of fans sets a bad precedent, though. Hardy had some run-ins with the law during the latter part of his time with the WWE, and it ultimately led to his departure from the company.
There haven't been any reported incidents as of late, but Hardy hasn't been squeaky clean in TNA, either, as his main-event match against Sting at Victory Road last year lasted only 90 seconds because Hardy wasn't in condition to compete.
Aside from any substance-abuse issues he may have had in the past, I don't feel like Hardy gives 100 percent in the ring. I could be wrong, but he has looked very sloppy to me in TNA, and his matches tend to lack flow. It almost seems like he has become complacent, and WWE certainly doesn't want that type of wrestler.
Hardy has a massive fanbase, and I'm sure many would love to see him reprise his feud with CM Punk in WWE or do something with John Cena or Daniel Bryan, but I wouldn't trust Hardy as a top guy in my company.
Rob Van Dam
Rob Van Dam has been competing at a high level for a very long time, dating back to his ECW debut in 1996, but it is clear that he is beginning to slow down at the age of 41.
RVD still has a great following and is among TNA's most popular wrestlers. However, he has pretty much become a mid-card guy at this point, and he is a shell of his former self.
Van Dam reminds me of Jeff Hardy in a lot of ways because he was able to overcome personal demons to reach the pinnacle of professional wrestling by winning the WWE Championship.
RVD's title reign was short-lived, though, as he was arrested for drug possession and was subsequently suspended.
Also, much like Hardy, Van Dam seems to mail it in while competing far too often. Part of that may simply be the fact that he has lost a step, but RVD often looks lackadaisical and uninterested during his matches. Van Dam is a guy who gained a large following because of his exciting, high-flying style, but that has become a thing of the past.
I suppose Van Dam could be a help to the WWE in terms of putting over some younger talent, but he would probably be more of a headache than anything, so Vince McMahon shouldn't even bother with him.
John Morrison
While I can understand why the likes of Jeff Hardy and Rob Van Dam have become so popular over the years, there are some wrestlers who I look at and simply don't understand the hype.
One such wrestler is John Morrison. Although Morrison never became a world champion in WWE, throngs of fans thought that he should of, but I believe the hype was always undeserved.
Sure, Morrison has the look of a guy who could become a major star, but he was all style and no substance. Morrison had a flashy move set, but he didn't come off as a guy who could believably win a fight, as he was too worried about looking good and not focused on being effective.
Morrison honestly has one of the worst finishing moves I've ever seen in Starship Pain. Not only was it ridiculous since the extra flips didn't even do anything, but he missed his opponent a large percentage of the time.
If that wasn't bad enough, Morrison was embarrassing on the mic and never made any strides in that area during his time in the WWE.
Morrison has been working the independent scene, and it has been said that the door is open for a possible return to WWE in the future, but hopefully that never comes to fruition.
Matt Morgan
Matt Morgan's TNA contract officially expired in June, so there naturally has been talk about the seven-foot monster returning to WWE.
Morgan was a part of the second season of Tough Enough and worked for the WWE from 2003 through 2005. He certainly showed some potential, but he never reached the heights many expected.
Part of that was because of the terrible stuttering gimmick he was saddled with, but a lack of charisma was his biggest culprit. He overcame that to become a two-time TNA Tag Team Champion, but he failed to become a main-event star in TNA, either.
Vince McMahon has always had a fascination with big guys, so it wouldn't surprise me if a return was in the works.
With that said, I sincerely hope it doesn't happen. There is honestly nothing that separates Morgan from someone like Ryback, so I'm not sure what the point of bringing him back would be. The WWE already has a guy just like Morgan that it doesn't even use in the form of Mason Ryan, so I doubt Morgan would be put in a position to succeed.
The WWE has enough vanilla big men as it is, and it doesn't need Morgan taking up any of its valuable television time.
Chavo Guerrero
Chavo Guerrero has been on the major professional wrestling scene since joining WCW in 1996, and he has gained a lot of accolades along the way, but he has illusions of himself as a wrestler.
Chavo recently debuted with TNA after being released by WWE last year, and his tenure with TNA has been somewhat embarrassing thus far.
Rather than just being Chavo Guerrero, it almost seems like he is trying to be his late uncle, Eddie Guerrero. Chavo has always had plenty of talent, but he never has and never will measure up to Eddie's lofty status.
Not only has he busted out some of Eddie's catchphrases and touted the Guerrero family, but he went so far as to basically call himself a wrestling legend when he debuted for TNA.
Chavo has been a nice mid-carder for the majority of his career, but he certainly isn't legendary in any sense of the word. Chavo was also very disrespectful on his way out of WWE as the company granted him the release he requested. The WWE employed him for years and put him in some solid angles, but all he could do was complain.
Guerrero showed absolutely no loyalty to the WWE and is awfully full of himself for someone who has never been a world champion, so WWE shouldn't give him the satisfaction of returning at any point.
Matt Hardy
Matt Hardy was a huge part of the WWE's tag-team and mid-card scenes for many years, but the Matt Hardy of today is much different from the one of the early 2000s.
Most always considered Jeff to be the more talented Hardy, but I actually considered Matt to be more of an all-around talent and the better brother in terms of mic work. Even so, I wouldn't want to see him back in WWE.
As is the case with Jeff, reliability is the big concern with Matt. All seems to be well with him right now, but 2011 was a rough year for Matt, as he was arrested on multiple occasions and even posted a video that seemed to suggest he was going to commit suicide. His antics were even too much for TNA, as the promotion decided to part ways with him.
Also, Hardy absolutely mailed it in during his final weeks and months in the WWE. I understand that he may not have liked the way he was being utilized, but he wasn't putting forth a great effort, and his conditioning was questionable to say the least.
One of my pet peeves is treating the company that made you a star with disrespect, and I believe Hardy did that with the WWE. Because of that and other factors, I definitely wouldn't bring him back.
MVP
MVP is another guy who started off with a lot of promise in WWE but went out with a whimper.
From 2006 through 2009, he was a capable heel with solid mic skills and charisma, but things went downhill for MVP once he became a face. He was much less interesting in that role, and he went from looking like a future world champion to a hopeless mid-carder.
By 2010, he had really lost his traction and was granted his release from the WWE. I'm not sure if it was the way he was booked or MVP himself, but he was very stale by the end of his WWE run, and he didn't seem to be putting in much effort.
MVP was never a top in-ring worker, but his match quality dipped significantly, and he wasn't entertaining in the least.
MVP has been competing in Japan since his release and has gotten some good reviews, but he's still not someone I would be interested in seeing in the WWE again. He didn't really seem to fit the WWE style of wrestling, which is obviously quite different from what you see in Japan, so MVP may actually be in the perfect position for himself right now.
I don't blame anyone for liking MVP since he once had a pretty good gimmick, but I'm not a fan of him personally and don't really see a spot for him in WWE.
Evan Bourne
Evan Bourne is still technically under contract with the WWE, but I don't believe he should ever compete in another WWE match.
Bourne is an extremely exciting and innovative wrestler, but outside issues should prevent the WWE from placing him back on the active roster.
Bourne was suspended 60 days for his second violation of the company's talent wellness policy way back in January, and just when he was getting close to a return, he broke his foot.
Bourne and Kofi Kingston were Tag Team Champions at the time of Bourne's suspension, so he really put the WWE in a tough spot. Because of that, I'm not sure the WWE can trust him to stay clean moving forward.
Also, while Bourne can do some incredible things in the ring, he is very limited. His mic skills are nonexistent, and it simply isn't believable that he could beat someone like John Cena or Sheamus, so the chances of him ever becoming a world champion are minuscule.
Bourne could be a decent mid-carder, but the WWE has so many mid-card guys who aren't being utilized correctly that I wouldn't even bother giving someone who ruined their own opportunity yet another chance.
Carlito
It's a common theme on this list, but Carlito was a superstar with a ton of promise and main-event potential when he debuted in the WWE who ultimately fizzled and left the company on a sour note.
Carlito's initial Caribbean Cool gimmick was very fun, and I thought it could have taken him much further, but Carlito ultimately got lost in the shuffle.
He and his brother, Primo, formed an excellent tag team, though, and Carlito's true downfall occurred when they were broken up for no reason. After that, Carlito was extremely vanilla and nothing like the guy he was during his early years in the WWE. He had essentially lost all his charisma and was just another guy at that point.
Carlito's actions at the end of his tenure were reprehensible, as he was released for violating the WWE's substance-abuse policy and refusing to attend rehabilitation. It has been speculated that Carlito did that as a ploy to be released from the company since he was unhappy with the way he was being utilized, which would have been unprofessional, to say the least.
The only way I would want Carlito back is if he were to team with Primo, but since Primo now has Epico, there really isn't any reason to bring Carlito back into the fold.
D'Angelo Dinero
For as much as we like to say that the WWE misuses its talent, there aren't many instances in which a guy leaves WWE and becomes a major star elsewhere.
It looked like that might be the case for "The Pope" D'Angelo Dinero in TNA, as he had formerly worked as Elijah Burke in WWE, but The Pope hasn't become the main-event guy many expected.
Dinero is currently out with a shoulder injury, but he was scuffling before than anyway, and his television time had been falling precipitously. There is no doubt that Dinero has a great personality and is strong on the mic, but I've never been impressed with him in terms of his in-ring work, and I wasn't a fan back when he was Elijah Burke.
If Dinero can't become a main-eventer in TNA, then I highly doubt he can do it in WWE with guys like John Cena, CM Punk, Sheamus, Randy Orton, Dolph Ziggler and others near the top of the pecking order. The WWE already has more mid-carders than it knows what to do with, so I'm not seeing where Dinero fits in.
I wouldn't be mad if the WWE brought Dinero back, but it seems like an unneeded move to me, and the WWE really shouldn't even bother.
Follow @MikeChiari on Twitter and listen to him on Ring Rust Radio.
Keep Reading