WWE Night of Champions: 5 Potential Challengers for Cesaro's US Championship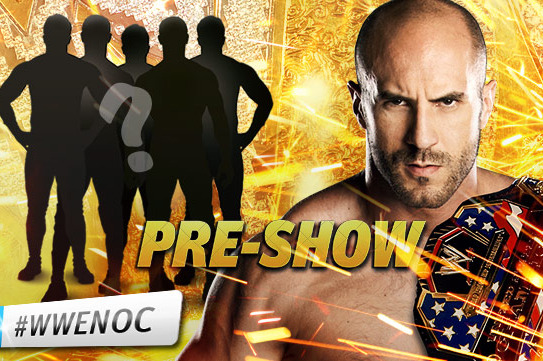 wwe.com
Earlier this week, it was announced that a battle royal would be held during the Night of Champions YouTube preshow to determine the No. 1 contender to Antonio Cesaro's United States Championship.
The creation of the battle royal is both exiting yet problematic at the same time, as it shows how little emphasis the WWE has been placing on a title that once held a high level of esteem.
Nonetheless, the idea of having a battle royal to determine the No. 1 contender is an interesting one as a sets up future feuds between the current champion and other currently unused WWE superstars.
What follows is a list of potential No. 1 contenders for Antonio Cesaro's United States Championship.
Begin Slideshow

»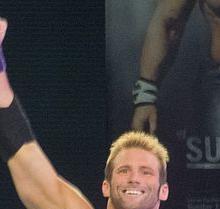 en.wikipedia.org
It seems like it was ages ago, but for those keeping track of Zack Ryder's career, the Long Island Iced Z was once a United States Champion himself.
Early this year Ryder unceremoniously lost the title to Jack Swagger (who would go on to lose it to Santino Marella, from whom the current champion Antonio Cesaro won it from) without having the chance to enact the so-called "rematch clause" that is often part of title matches.
Could this be finally be Zack Ryder's chance to get back into the title scene?
The feud between Ryder and Cesaro could prove to be an interesting one—pitting the WWE's resident goofy babyface against the up-and-coming European heel.
Unfortunately for Ryder, Cesaro's feud with Santino Marella over the past couple of weeks may be seen as too similar—because of the comedic tendencies of both characters—and as such may not be seen a interesting in the eyes of the WWE's creative team.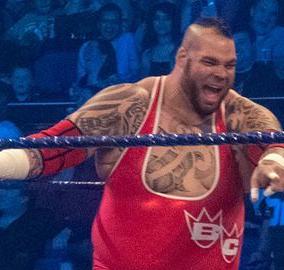 en.wikipedia.org
Despite having been in the WWE longer than Antonio Cesaro, Brodus Clay has as of yet been given a chance to be part of the title scene.
A program between Cesaro and the Funkasaurus may actually prove to be an interesting and could help restore the as-of-lately stagnant career of Brodus Clay.
Like Ryder, however, Clay is seen mostly as a comedic character and as such faces the same limitations that he and other comedic wrestlers face in their careers.
While an established feud between Cesaro and Clay would provide the WWE with novel television, Brodus Clay's draw as a dancing big man prevents him from actually doing much outside his dance routine.
en.wikipedia.org
Earlier this summer, Tyson Kidd was in a promising feud with Tensai—almost.
Despite what seemed to be the beginning of a program between these two superstars, Kidd and Tensai's feud slowly fizzled out,leaving both men without much to do.
A feud against Cesaro would not only allow Kidd to return to prominence, but it would also provide the current champion with an opponent with whom he could put on an interesting set of matches.
Given the WWE's lack of faith in Tyson Kidd, the chances of this happening are probably really low—though nonetheless exciting to imagine.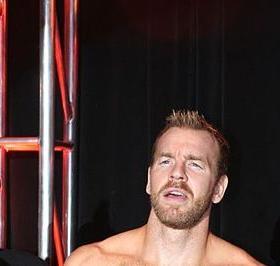 en.wikipedia.org
As a WWE veteran, a program between Christian and Antonio Cesaro would ideally be the kind of feud that would benefit both of these men.
Cesaro would benefit from working with an experienced opponent, who could put him over, while Christian could remain relevant through the entire process.
Unfortunately for fans of this scenario, it seems they will have to wait to see this feud be brought to life.
The WWE is interested in keeping Christian off of television until he makes an appearance at Bound for Glory—a pay-per-view event put on by WWE rival company TNA.
Until then, the chances of this feud happening are frankly slim-to-none.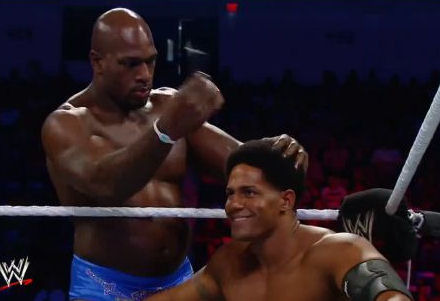 wwe.com
Originally scheduled to be part of the Night of Champions card, Titus O'Neal and Darren Young have been replaced by Daniel Bryan and Kane in a match for the WWE Tag Team Championship against Kofi Kingston and R-Truth.
Now left without a match on the card, imagine the exiting scenario that would unfold if not only one Prime Time Player won the battle Royal, but by some freak accident, both won the match.
Together then, O'Neal and Young could compete against Cesaro, and perhaps even win the championship, effectively becoming co-champions.
The idea has been done before, but it is usually an interesting one, and would be a good way to involve three rising stars in the United States Title scene.
But despite the benefits that all the participants in this program would have, this feud, too, seems highly unlikely as the Prime Time Players seem to be integral parts of a restructured WWE tag team division.
In the end, it seems that one question still remains, if none of the five possible contenders mentioned become the number one contender, who will be the lucky WWE superstar?
Luis invites you to be part of his journey as a sports writer by following him on Twitter:https://twitter.com/luchalibrelife or via Facebook subscription:https://www.facebook.com/lcampos1990