Best and Worst Case Scenarios for the Chicago Bulls in 2012-13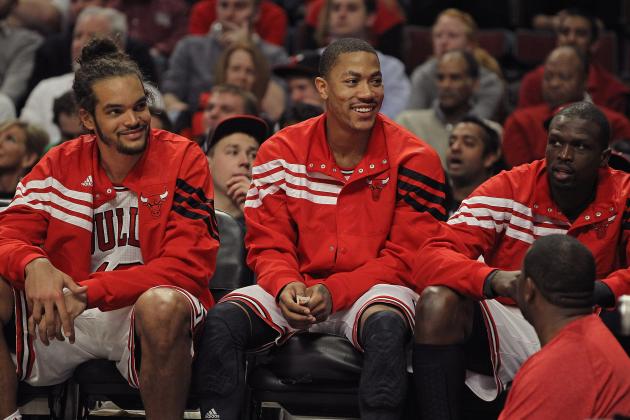 Jonathan Daniel/Getty Images

The Chicago Bulls are perhaps the most difficult team in the NBA to project for next season. The main factor is that superstar point guard Derrick Rose will miss at least the first part of next season while recovering from a torn ACL.
In addition, the Bulls completely rebuilt their bench, and we have yet to see a game with the new additions.
Because of these factors, the Bulls have one of the widest ranges of projections. Depending on these factors, the Bulls could be an elite team, or miss the playoffs. Here are three best and worst case scenarios.
Begin Slideshow

»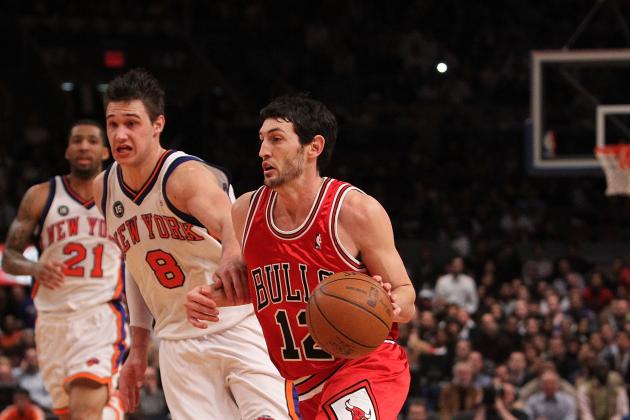 Nick Laham/Getty Images

Worst Case
This is a very different rotation than the lineup we saw the past few seasons. This lineup has a lot more offense, but a lot less defense. Worst case scenario with this new bench would be that the bench is not cohesive, and that's a real possibility.
In addition, Chicago just doesn't have the same defense that made the "Bench Mob" so effective.
In fact, they lost two elite defenders, one very good defender and an average defender, and replaced them with one good defender and three below average guys. Chicago's bench won't be able to be as effective as they have been in past seasons if they can't make up for this.
Best Case
While the players may be different, there's no questioning that Chicago has MUCH more offensive talent this season than any other before it. Nate Robinson, Marco Belinelli, Marquis Teague—these are all acquisitions that could come off the bench and really make an offensive impact on the game.
Chicago in the past has struggled offensively when Derrick Rose is off the floor, and they likely won't have that issue with this team. Best case scenario, some guys off the bench are able to help Derrick Rose out offensively, even later into games.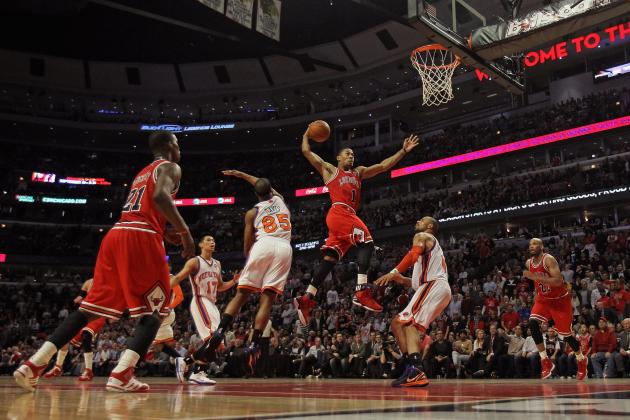 Jonathan Daniel/Getty Images

Worst Case
Derrick Rose tore his ACL last season in the first game of the playoffs. Ligaments in the leg are especially unpredictable and hard to project after they are torn, so we do not know how Rose will recover.
The worst thing Chicago can do is rush Derrick Rose back. If he is rushed back, he could tear the ACL again or have recurring injuries in his knee or hips. Rose may never be the same in that scenario.
Best Case
The best case scenario for the Bulls is simply that Derrick Rose come back healthy. Rose will likely be out at least until the All-Star break, and that's something that Chicago should just understand.
However, after the break, Chicago could take more chances with Rose.
Best case scenario, Rose is back to near normal after a few weeks, and is completely healthy by the time the playoffs roll around.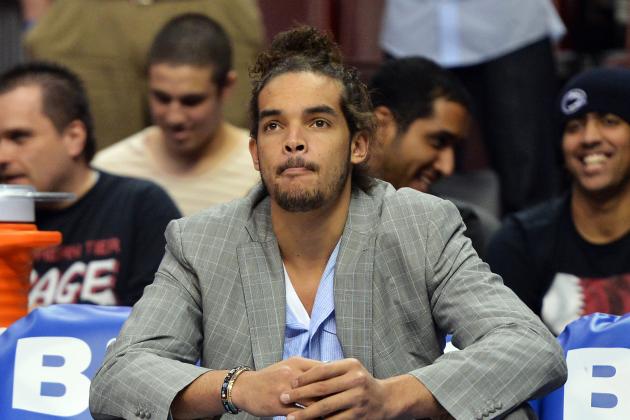 Drew Hallowell/Getty Images

Worst Case: 38-44
This is what is referred to as basketball "no man's land." With a record like this, the Bulls would not be a playoff team, especially in the much-improved Eastern Conference. So the Bulls would have no opportunity to upset a team in a first round series and build momentum heading into next season.
However, 38 wins is going to prevent the Bulls from getting any sort of decent draft pick for their trouble.
The Bulls should want to either finish as a playoff team, or tank.Not in between.
Best Case: 47-35
If you are Chicago, you just want to do one thing: Avoid Miami.
Miami will more than likely end up with the first overall seed next season, so Chicago will want to finish with the second, third, sixth or seventh seed. If they accomplish one of those seeds, then they will not face Miami until the Eastern Conference Finals.
I will take Chicago against any team in the East except for Miami. With this record, Chicago would likely finish with either the sixth or seventh seed, which gives the team a fair shot at the Eastern Conference Finals, assuming a healthy Derrick Rose.