Sunderland vs. Liverpool: Picking the Strongest Starting XI for Reds on the Road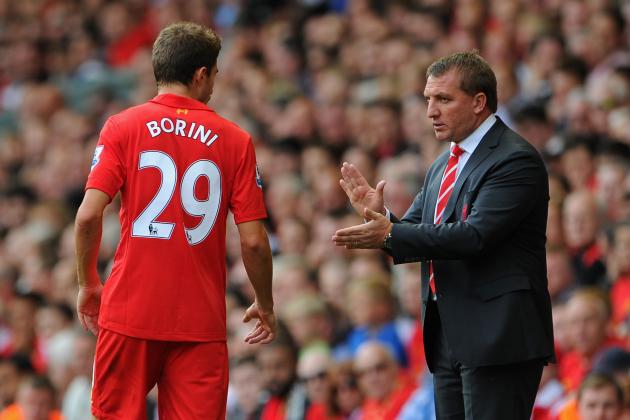 Michael Regan/Getty Images

Liverpool travel to Sunderland this weekend to face Martin O'Neill and his men in what promises to be a repeat of the Arsenal debacle, unless Brendan Rodgers can make them score.
The Merseysiders are off to their worst start to a new season in a long time, which has left Rodgers under enormous pressure.
However, his relentless belief in winning games "the Liverpool way" is admirable.
Most new managers who have made the step up to a big club would have had their hand forced under in such circumstances.
It has not been the case for Rodgers, so far.
Sunderland FC will look to improve on their league position from last year. In Martin O'Neill, they have a man whose tactical acumen alone will promise them safety from relegation.
Sunderland, with two points from two, currently occupy the 13th spot in the Premiership standings while Liverpool just have the two clubs trailing them; as they find themselves in the danger zone with just a solitary point to show for in three games played.
This slideshow lists the best candidates available to Rodgers for this Saturday's encounter as he seeks to end the wait for his first Premier League victory as manager of Liverpool Football Club…
Begin Slideshow

»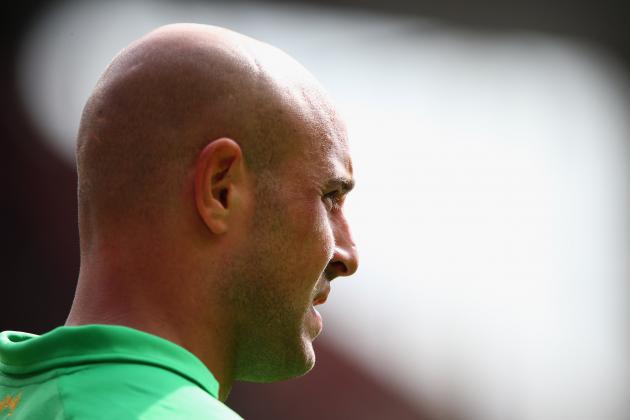 Alex Livesey/Getty Images

At the beginning of the season, I'd picked Pepe Reina as the undisputed first choice for goalkeeper at the club.
However, during this gap, Reina has managed to convince a small group of fans that maybe he has begun to take his position for granted.
He probably needs some competition, but Brad Jones is not the one to give him some.
Whilst this is an issue for the future if the Spaniard does not tidy himself up, Reina still is very much the first choice, and so expect him to be between the posts for the game.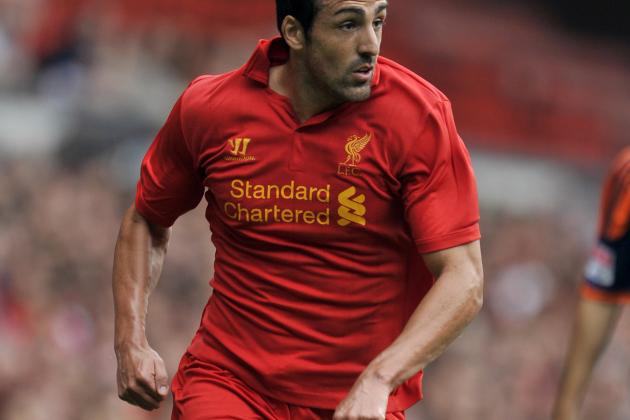 Clint Hughes/Getty Images

Only a negative fitness report shall bar either of these two from taking the field this Saturday.
Enrique, who successfully survived the cull of Rodgers, has been struggling with fitness issues ever since the preseason got underway.
If the Spaniard does not feature on Saturday, expect Johnson to once again act out of position at left-back with Martin Kelly taking his place.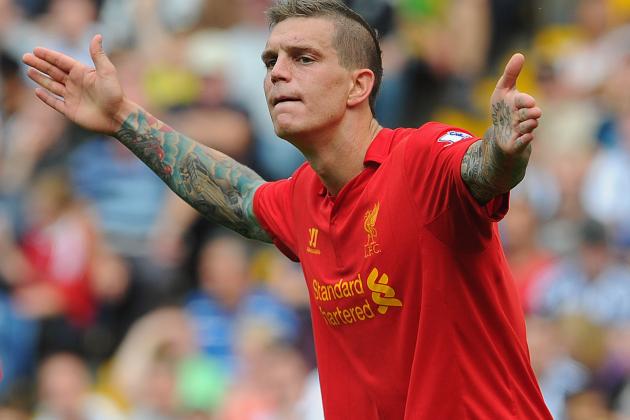 Michael Regan/Getty Images

Skrtel and Agger will continue to be the first couple of names on the team sheet for the foreseeable future.
Despite their performances dipping a notch against Arsenal, Skrtel and Agger still enjoy a great deal of understanding, and now more than ever, they pose a greater attacking threat from set pieces.
But, the Slovak-Dane combo has really got to step up to the manager's demands and improve on their passing game, as Liverpool would struggle to recover from defensive errors.
Sebastian Coates, at the moment, does not seem to figure much in the manager's plans except as a cover for either of the mainstays.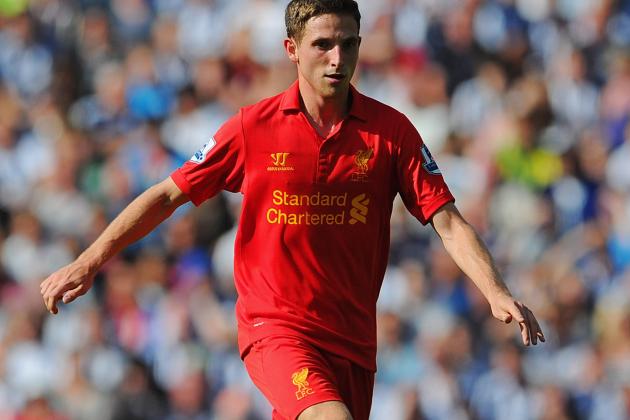 Michael Regan/Getty Images

The best piece of business for LFC in the transfer market was certainly Joe Allen.
He has shown over the last few games that he is worth every penny paid to Swansea FC and will continue to improve on his performances, raising the benchmark for his teammates and aspirants.
It is really remarkable how quickly, more than anyone else, Joe Allen figures in the mind of the supporter whenever the question of midfield is raised.
However, he is definitely not the type to fill the gap between defence and midfield.
Rodgers had plugged him in Lucas Leiva's position against Arsenal and while Allen was spotless in the midfield, he did lapse a few dozen times when it came to chasing down the ball and tackling the opponent.
The judgment on Nuri Sahin should wait.
It is only fair that we reserve our words until after we let the result at the Stadium of Light to sink in on us.
Steven Gerrard will take to the field unless he cites exhaustion from playing all those international fixtures from last week.
Stevie G has also come under scrutiny for failing to keep up to the pace demanded by his manager.
Perhaps, he should drop down the field for a greater purpose but then again, realisation must come from within.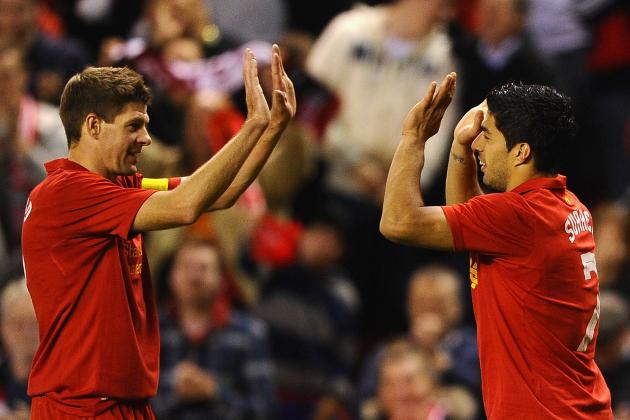 Laurence Griffiths/Getty Images

With no backup options, Brendan Rodgers faces an uphill task in mending this department.
Liverpool has been plagued by striker problems dating back to the day that Fernando Torres decided that the blue shirt was cool.
Luis Suarez and Fabio Borini, the closest that Liverpool have to strikers, don't seem to be corresponding well.
Rodgers insisting with Borini on the wings is only hindering the youngster's progress. Luis Suarez demanding too much off the ball has also resulted in the lack of properly developed attacks.
Suarez is no Messi, and Rodgers should know it better.
While the passing game of the team has developed overall, the basic framework, wherein the whole squad just relies on Suarez to work his magic in the final third, is still the same.
Oussama Assaidi is highly anticipated to make his debut this Saturday if no fitness concerns crop up. Raheem Sterling, who has been impressive in his role so far, is another talent at Rodgers' disposal.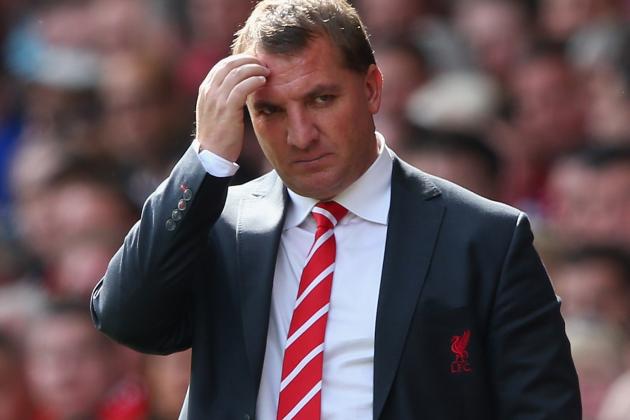 Alex Livesey/Getty Images

Liverpool will have expectant fans travelling with the team and carrying the slight bit of hope that they will return with a full haul of points.
Rodgers should know that in order to create a challenge for the four champions league spots, he and the team must start winning and they need to do so, NOW.