10 Reasons the Minnesota Twins Will Not Be the Bottom of the AL Central in 2013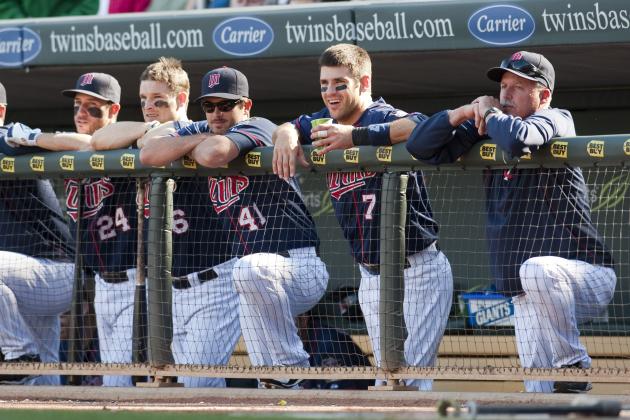 Marilyn Indahl/Getty Images

The past two seasons for the Minnesota Twins have been dreadful. The team looks like they will finish toward the bottom of the American League Central for the second consecutive year, while the future of the team still need quite a bit of tweaking between now and next April.
But the Twins seem to be on the right track. Although general manager Terry Ryan won't break the bank trying to make this team immediate contenders, there are pieces in place that could mean the Twins are in for an improvement next summer.
Barring a dramatic turnaround, the Twins aren't going to be competing for the AL Central championship in 2013, but they could still make things interesting by not finishing fourth or fifth.
Here are some reasons why the Twins are going to make a climb up the AL Central standings in 2013.
Begin Slideshow

»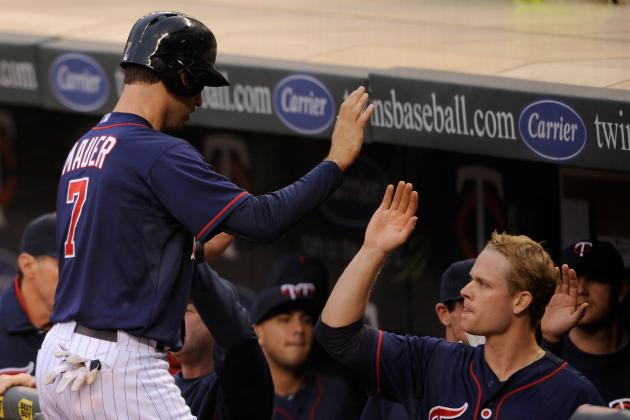 Hannah Foslien/Getty Images

After an offseason of ridicule, it seems like Justin Morneau and Joe Mauer are on the right path to regaining their elite status in Major League Baseball.
Mauer took last year's criticism to heart and has played in 131 games in 2012 (entering September 11th). While not all of them have been at catcher, that's not the point to be making here. Mauer has been healthy, and it's shown in his numbers with a .319 average, nine home runs and 76 runs batted in. Those numbers are on par with a majority of Mauer's previous seasons. When Mauer is able to do that, the Twins usually have success.
The same goes for Justin Morneau who drew less harsh criticism as he was recovering from a concussion suffered in September 2011 and many other nagging injuries.
Morneau didn't get off to a strong start to the season (.234, 10 HR, 34 RBI), but the turning point seemed to be July 1st. Since the calendar turned to July, Morneau has looked like the 2006 AL MVP hitting .316 with nine home runs and 41 RBI to bring his overall line to .277/19/79.
The numbers aren't perfect, but the Twins could be on the verge of even better seasons in 2013 as both should head into the offseason with no restrictions.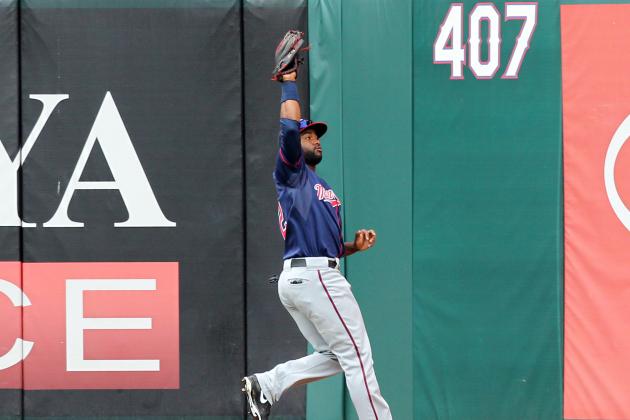 Layne Murdoch/Getty Images

Terry Ryan usually sits on his hands when it's time to make a trade. However, this winter would be a perfect time to make a deal that could help accelerate the Twins rebuilding process.
Ryan has been down this road before. The Twins made the greatest trade in franchise history during the winter of 2003 when he traded A.J. Pierzynski to the San Francisco Giants for Joe Nathan, Francisco Liriano and Boof Bonser. There's a chance that Ryan could make a similar deal involving center fielder Denard Span.
Span is a beloved Twin, but as the Oakland Athletics are showing with their playoff run, sometimes unpopular moves work better for the long term future of the franchise.
With Span's solid contract (signed through 2014 with a team option for 2015), his outstanding leadoff production (.349 on-base percentage) and solid defensive play, Ryan could make a team bite and make a team give up more than they should to help the Twins rebound faster than expected.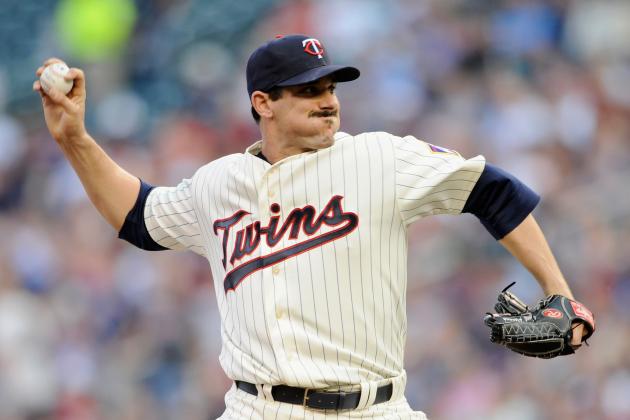 Hannah Foslien/Getty Images

Well, there's nowhere to go but up. The Twins starting rotation has been awful in 2012, and something has to change in order for the team to have any success in 2013.
The fans would love to see a free-agent spending spree that would land the likes of Zack Grienke or another top tier pitcher. The more likely scenario, however, will be to recycle some of their older talent in 2013 while trying to replenish the farm system.
That approach will draw moans and groans from Twins fans, but bringing back Carl Pavano, who missed most of 2012 with a bruised bone in his shoulder, and Scott Baker (recovering from Tommy John surgery) at a cheap price could do better than throwing Nick Blackburn out there 30 times.
The Twins should have a couple of young arms join the rotation next season as well. Kyle Gibson has pitched well on his road back from Tommy John surgery and Liam Hendriks could have a full offseason to decompress his Jekyl and Hyde routine between Triple-A and the minors and post a breakout season.
The Twins won't spend money and damage the future of their product to fix a team that probably won't contend in 2013. If the Twins can get some steals out of the bargain bin, this rotation should be better than it was this season.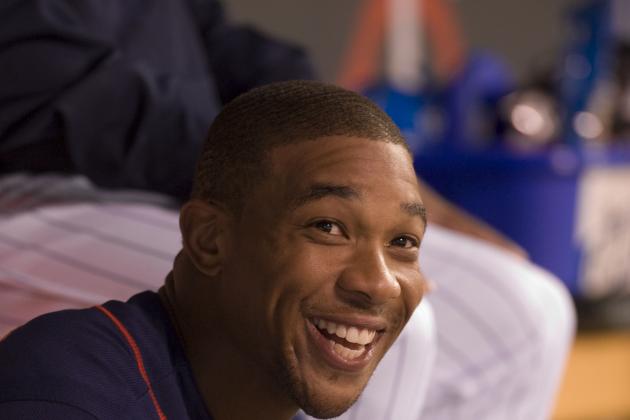 Marilyn Indahl/Getty Images

It's early in Ben Revere's young career, but when I see him play he reminds me of a young Kirby Puckett. The charisma is obviously there for the 24-year old outfielder, but he's also starting to come into his own in the field and at the plate.
2012 was a breakout season for Revere, as he entered Tuesday with a .301 average and 36 steals batting behind Denard Span in the batting order.
The comparison for Puckett could come from his numbers as a 24-year old rookie in 1984. Like Revere, Puckett had no home runs in his age 24 season when the Twins convinced him to drive the ball to the gaps in hitter's counts. Puckett would blast four home runs in 1985 before exploding with 31 bombs in 1986.
Now, I'm not saying that Revere is suddenly going to start challenging Josh Willingham for the team home run lead in 2013, but if Revere can make that adjustment to drive the ball into the gaps with his speed, the Twins could have a similar player to Puckett as the catalyst for the Twins.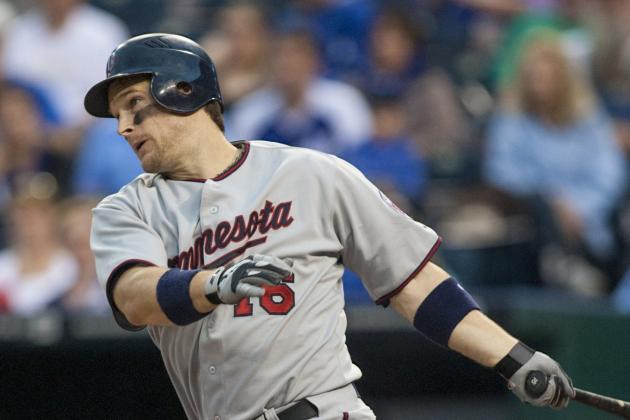 Tim Umphrey/Getty Images

After signing the richest free-agent contract in the history of the franchise last winter, Josh Willingham has proven to be worth every penny and should continue to do so in 2013.
Willingham has hit .261 with 33 home runs and 102 RBI in 2012, and has conquered Target Field's seemingly invincible left field porch with his awesome power.
As mentioned previously, Justin Morneau and Joe Mauer should return to their former selves in 2013 and that will only help Willingham put up better numbers heading into next season.
A healthy and productive Mauer and Morneau should be able to increase Willingham's effectiveness at the plate and give the Twins an even more dangerous Willingham in the middle of the order.
There are some concerns that Willingham is playing out of his mind and the Twins should strike while the iron is hot. However, with a middle of the lineup that could be one of the best in the division, the Twins may want to hang onto Willingham as he will produce throughout the life of his contract.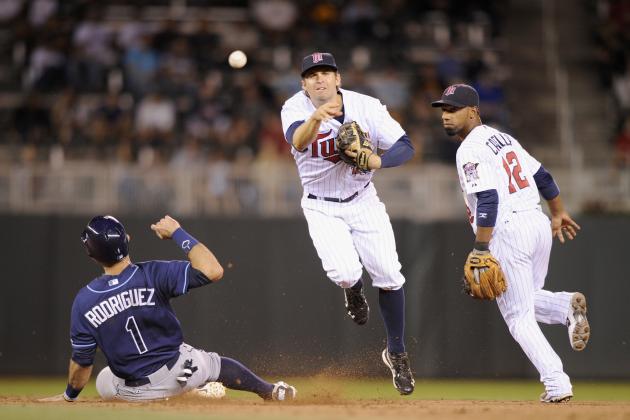 Hannah Foslien/Getty Images

The best part about a losing season is that fans get to see some of the younger talent in the organization come up and take a shot at establishing themselves.
While the Twins have seemingly been in that mode all season long, the good news is that those young players now have a full season under their belt and should improve in 2013. Guys like Brian Dozier haven't had the best of seasons with the major league club, but they've done enough to show that they can one day become contributors with the Twins.
The Twins likely will have another young roster in 2013 to work with, but it's possible that some of those youngsters could show improvement on the field and in the standings.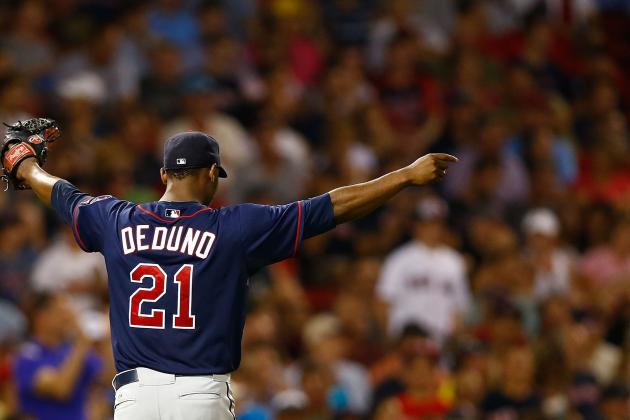 Jared Wickerham/Getty Images

It doesn't seem like it's that important, but Terry Ryan has found a way to give his Triple-A team guys that can contribute at the major league level.
Rather than rushing the Rene Tosonis and Joe Bensons of the world in case a guy goes down, Ryan has done a good job at establishing depth at Triple-A Rochester so that if something unforeseen happens the ship won't completely sink.
Pickups that were signed to minor league deals last winter, such as Samuel Deduno and Jared Burton, have helped the Twins solidify some holes even if that doesn't reflect in the overall standings.
Even Darin Mastroianni looks like an intriguing player that could stick as the fourth outfielder after the Toronto Blue Jays traded him last February.
While Ryan's mark hasn't completely been felt at the major league level, he's done enough to make sure a bad situation doesn't go completely down the drain.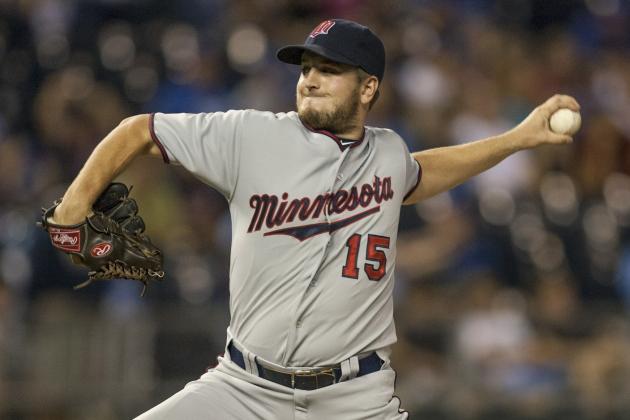 Tim Umphrey/Getty Images

When closer Matt Capps went down in mid-July, the Twins tinkered around with a closer by committee approach that saw both Jared Burton and Glen Perkins receive save opportunities.
It seems like that was manager Ron Gardenhire's way of leading Perkins into the closer role and it appears to have worked as Perkins has racked up five saves with a 1.23 earned run average in August and September.
Perkins looks to have the advantage in the closer role, but the Twins should have an advantage in the bullpen as well. The Brian Duensing starter experiment will hopefully come to a merciful end in 2013. Jared Burton will be another year removed from shoulder surgery and should be a valuable setup man.
The Twins do have an option for Matt Capps in 2013, but with the options they currently possess, the team may decline and give this a try.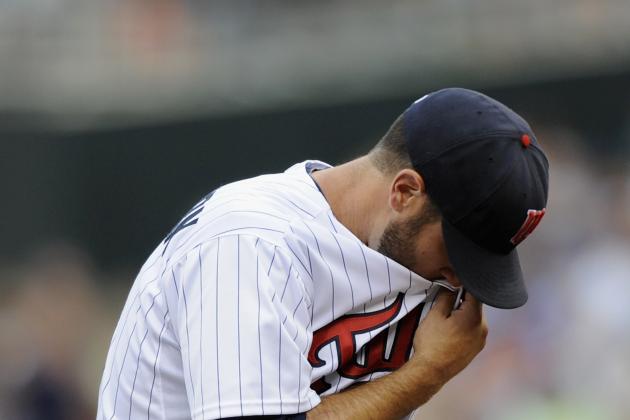 Hannah Foslien/Getty Images

One of the things I've loved about Terry Ryan's return has been the way he's purged the roster of guys that have held the team back.
Danny Valencia, Nick Blackburn and Tsuyoshi Nishioka have all found themselves off the 40-man roster or out of the Twins organization completely. All three were examples of how the Twins have gotten away from their basics of building an organization within and winning with execution.
With Ryan at the controls, the Twins are going to use guys that are not going to make as many mistakes on and off the field that this trio and others have made.
Just these subtractions alone should do wonders for the Twins in 2013.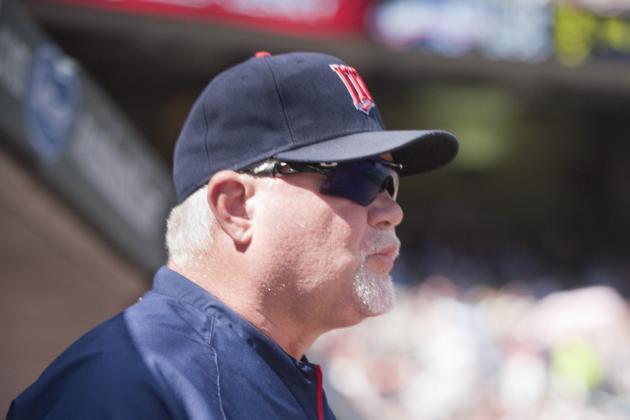 Marilyn Indahl/Getty Images

If the Twins were in the American League East, they would have little to no chance of coming out of the basement. Luckily for the Twins, they play in what could be baseball's worst division: the American League Central.
Looking at the 2012 outlook, the division could be led once again by the Detroit Tigers. The Tigers will get Victor Martinez back after a torn ACL, but outside of Justin Verlander they'll have no pitching barring another drastic move.
The Chicago White Sox are contending with several veteran players. There's a good chance that they're hitting the right buttons on this run, but who knows about next year?
No matter how talented the Kansas City Royals seem to be on paper, they have built a reputation of underachievers.
Then the Cleveland Indians seem to have derailed themselves after trading several young prospects to a bust ace in Ubaldo Jimenez.
The division is weak and that alone could enable a climb out of the cellar for the Minnesota Twins.