Pittsburgh Penguins: 5 Reasons Their Defense Will Be Better in 2012-13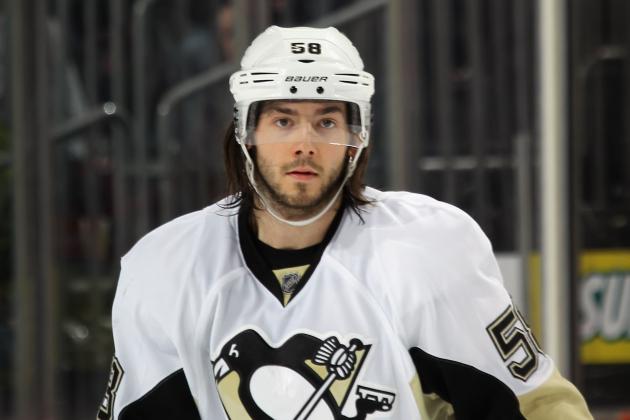 Bruce Bennett/Getty Images

The Pittsburgh Penguins were looked at as Stanley Cup contenders last year. Everyone thought they would easily make it to the Finals if they made it past the Philadelphia Flyers in the first round.
That if proved to be too much, as they fell to the Flyers in six games.
The biggest reason why the Penguins lost to the Flyers was because they gave up 30 goals in that series. No team is going to win a Stanley Cup giving up an average of five goals per game. A big part of that failure fell on the defense. The collective group definitely needs to rebound.
There is reason to be hopeful that the Penguins defense will be better in the 2012-13 season. Here are six of the biggest reasons.
Begin Slideshow

»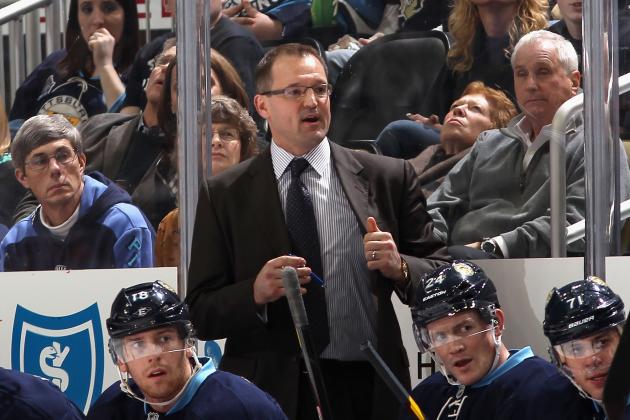 Christian Petersen/Getty Images

It's a cliche, but in Pittsburgh's case, it's definitely true. A team like the Penguins can't have a defense that plays like it did in the first round. Whenever training camp starts, the defense will be drilled until it is better than it was.
There is no way that Dan Bylsma will let the defense play like that again.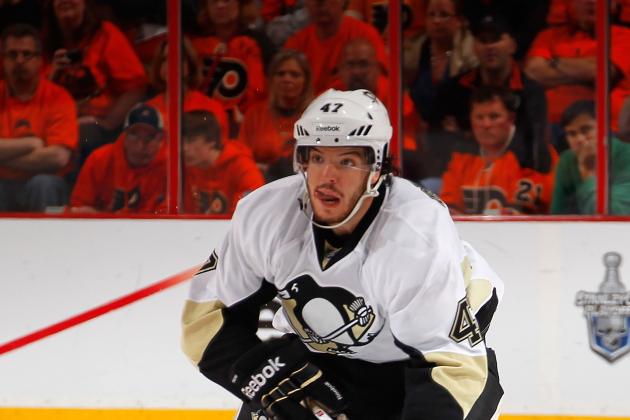 Paul Bereswill/Getty Images

Simon Despres. Brian Dumoulin. Joe Morrow. Scott Harrington. Olli Maatta. Derrick Pouliot.
Only the first three are ready for NHL duty this season, but the Penguins have the youth to replace some of their current players if they don't get the picture.
Depres has the inside track on a bottom-pairing job in training camp, but Dumoulin and Morrow have great potential and will be fixtures in Pittsburgh for quite some time when they make the roster.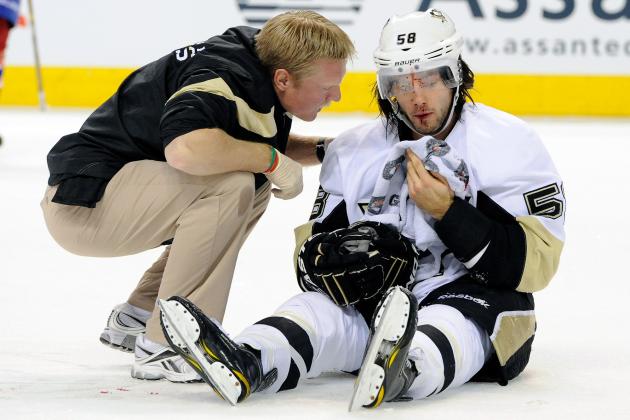 Richard Wolowicz/Getty Images

It might not have been strictly because of injuries, but not one defenseman on the Penguins roster played a full 82-game season. Kris Letang missed the most time, only appearing in 51 games.
Everyone reacts to injuries differently and sometimes even when they return to the lineup, they're not 100 percent. I'm not saying it was the reason the Pens went down in the first round, but it could be a big one.
Bruce Bennett/Getty Images

We're looking at you, Paul Martin.
Martin wasn't the only player who didn't play up to expectations on the Pens' blue line, but he was definitely the most glaring problem.
The Pens signed Martin out of New Jersey because he was one of the Devils' best defensemen. He has not been that for Pittsburgh. They need him and others to bounce back and play up to their potential.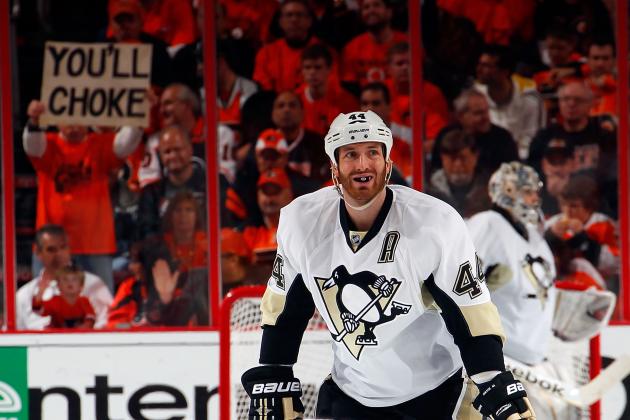 Paul Bereswill/Getty Images

Once the presumable lockout ends, the Penguins will be on the lookout for a shutdown defender. Other than Brooks Orpik, the Penguins don't have a real shutdown defender and if the Penguins do anything before the season, it will to be to acquire one.
If and when they do, the Penguins defense will instantly be better.