Oklahoma State Football: Winners and Losers from the Week 2 Game vs. Arizona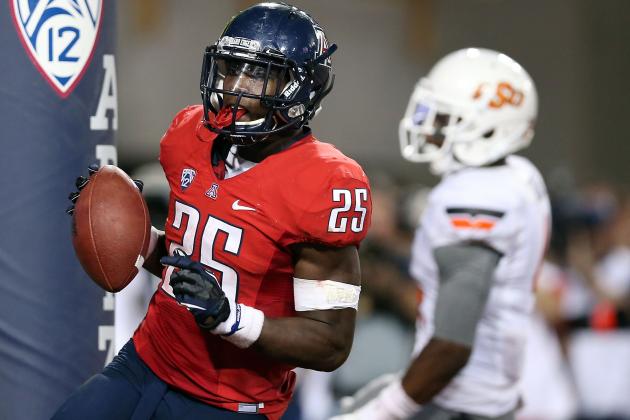 Christian Petersen/Getty Images

The Oklahoma State Cowboys suffered their first loss of the season at Arizona in Week 2. It is hard to find winners for this game on the Cowboys' side, but there certainly are plenty of losers.
Penalties ate up the Cowboys, as did poor defensive play and losing the turnover battle. Ultimately, it came down to the fact that Arizona was the better team on Saturday night. The Wildcats played better, with more poise and more experience. Oklahoma State must get some things fixed this week. Otherwise, the Pokes will have a very tough time with the underrated Louisiana team they will face this week.
The winners and losers in this piece extend only to the Oklahoma State side of the game. No Arizona coaches or players are on here because they were all winners. However, there were some bright spots for the Cowboys, although they were a bit overshadowed by the bad spots.
Anyway, here are the winners and losers following the Cowboys' loss to Arizona.
Begin Slideshow

»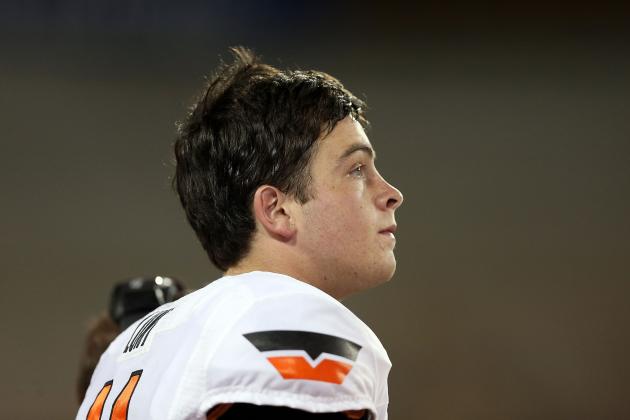 Christian Petersen/Getty Images

All offseason, the whole talk around this Cowboys team was about how they would be all right if true freshman quarterback Wes Lunt played well. In this game, we learned that is not entirely the case.
Lunt played well in this game, very well for a true freshman in his first road game. It seemed that almost everything else imploded around him. The defense could not stop anyone, the receivers dropped passes and the penalties just kept pouring in.
Granted, Lunt did throw three picks, but at least two of them were probably not his fault. He is a loser in this because he played almost as well as he could and the team still lost.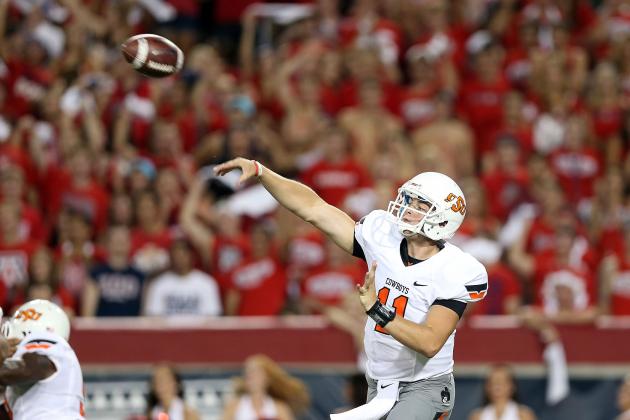 Christian Petersen/Getty Images

Wes Lunt was also a winner in this game, though. He proved to everyone who doubted him that he can sling the rock really well. He threw for 436 yards and four touchdowns. He moved the offense, and his passing helped keep the pressure off the rushing attack.
Lunt showed tremendous accuracy, both on his long and deep balls. He did make some mistakes as well, but he showed that he is plenty capable of being an effective starter at this level.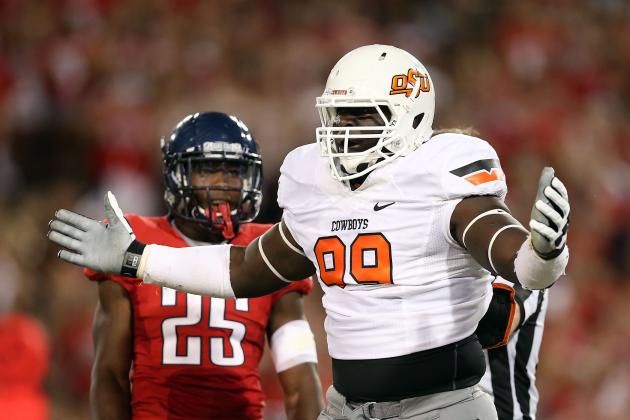 Christian Petersen/Getty Images

The defense for Oklahoma State played incredibly poorly against Arizona. It gave up 501 yards of total offense and 59 points. That is not a winning formula for anybody. The defense also forced zero turnovers. It is bad enough to give up the yards and points, but it makes it much, much worse if you cannot even make up for some of it with some turnovers.
Defensive coordinator Bill Young was out for the first two games, but he will be back this week. Cowboys fans have to hope that his return will ignite much better play from this defense. If it does not, 2012 could be an incredibly long season for the Cowboys faithful.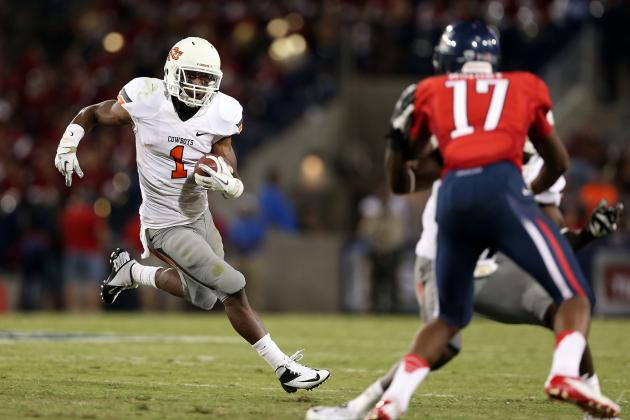 Christian Petersen/Getty Images

Joseph Randle proved that he is a legitimate star. Even as most of the rest of the team played poor, Randle rushed for 123 yards and caught eight passes for 70 yards. He had a great overall game and was a major bright spot for the Cowboys in an otherwise dark game.
He showed himself to be a big back with a great balance of power and speed. The only regret anyone should have is that he did not get enough carries.