WWE Night of Champions 2012: 5 Bold Predictions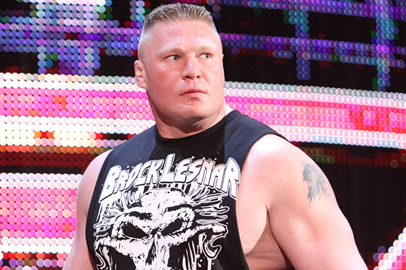 Credit: WWE.com
WWE Night of Champions is the WWE's annual showcase for their prestigious championships. Every title is defended, nearly guaranteeing at least one title change during the pay-per-view broadcast.
At this year's Night of Champions, the WWE has put together two World Championship matches that feature long-standing issues between the champion and his top challenger—but each has a twist that can lead to some interesting outcomes.
WWE Night of Champions is merely one week away, and the WWE has slowly built an event that is full of possible surprises.
CM Punk defends the WWE Championship against John Cena in our expected main event, the latest chapter in a rivalry that now spans nearly two years. While Punk and Cena feuded for most of the second half of 2011, many fans forget that their issues with one another date back to January 2011, when CM Punk abandoned his seat at the commentary table in exchange for an unprovoked attack on Cena. This showdown has an added twist, as CM Punk aligned himself with Paul Heyman just thirteen days before Night of Champions.
World Heavyweight Champion Sheamus has thwarted every challenger the WWE has placed in his path since winning the title in record fashion at WrestleMania 28. He faces Alberto Del Rio in a rematch of their SummerSlam contest, won by Sheamus. This match has an added twist, as well, as Smackdown General Manager Booker T has banned Sheamus' patented Brogue Kick from being used, and that includes at Night of Champions.
Night of Champions is right around the corner, and we can expect the WWE to pull out a surprise or two. Read on for five bold predictions for the event!
Begin Slideshow

»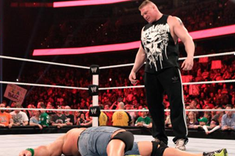 Credit: WWE.com
WWE Champion CM Punk drove off with Paul Heyman in the final moments of last week's edition of Monday Night Raw.
While Heyman's reveal was a shocking one, the connection between the Straight Edge Superstar and the most controversial manager in the WWE is no surprise. Punk himself commented that he was, "a Paul Heyman guy" during his famous July 2011 sit-down promo on Raw in Las Vegas.
With Heyman and Punk in cahoots, could a Brock Lesnar Night of Champions appearance be far behind?
Brock Lesnar has another reason to show up for this match: former 10-time WWE Champion John Cena.
Cena defeated Lesnar in his return match at the Extreme Rules pay-per-view earlier this year. While Lesnar laid a serious beating on the Doctor of Thuganomics, it was Cena who came out with his hand raised high. This cannot sit well with the former UFC World Heavyweight Champion, and his appearance at Night of Champions would not be a surprise to me.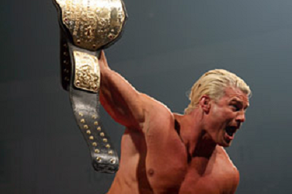 Credit: WWE.com
The WWE has to hear the fans complaining.
Fans worldwide have voiced their displeasure at the latest installment of Alberto Del Rio challenging Sheamus for the World Heavyweight Championship. With the Brogue Kick banned, Sheamus is likely to force Del Rio to tap out to the Cloverleaf.
When that happens, their feud will effectively be over.
What happens next is key for the WWE to have a successful fall season. I fully expect Randy Orton to beat Dolph Ziggler earlier in the show, going ahead in their most recent series of matches two wins to one. It will be Ziggler leaving Boston the real winner, however, attacking Sheamus after his match against Del Rio.
Ever since Ziggler won Smackdown's briefcase at Money in the Bank in July, many have anointed Ziggler as the next World Heavyweight Champion. That time could come after Sheamus disposes of Del Rio at Night of Champions.
I'll go so far as to predict that Sheamus doesn't pin Del Rio, and he won't force him to tap out. Sheamus will win by disqualification when Ziggler blasts him in the back of the head as Sheamus has the Cloverleaf applied, knocking the champion out.
Ziggler will then cash in his Money in the Bank briefcase, capturing the World Heavyweight Championship for a second time.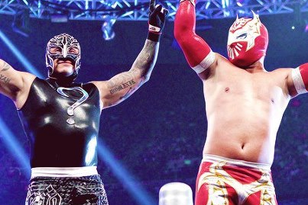 Credit: WWE.com
The WWE Tag Team Championship belts have lived with Kofi Kingston and R-Truth since late April. Several teams have been positioned to capture the titles, and none more prevalent than The Prime Time Players. On Friday Night Smackdown, Darren Young and Titus O'Neill earned yet another championship opportunity for Night of Champions.
But they won't leave Boston with the belts.
I fully expect this week's round of programming to provide a title opportunity for the new team of Rey Mysterio and Sin Cara, who will find themselves as an added challenger at Night of Champions. The event will then see a crowd pleasing result—the masked duo will win the Tag Team Championship. It will be the first WWE title for Sin Cara and the 13th for Rey Mysterio. It will also be his fifth WWE tag team title win.
The reason behind this is simple: the WWE has been heavily rumored to be building a Rey Mysterio vs. Sin Cara match for WrestleMania 29, a match that they hope will see a world record for the most people wearing masks in a single location.
Having the masked duo capture the Tag Team Championship at Night of Champions and lose them to the Prime Time Players at a later date will allow the WWE to further their story, leading to the eventual WrestleMania showdown.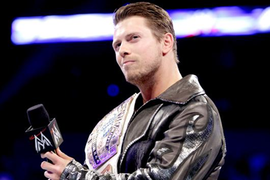 Credit: WWE.com
RAW 1000 saw The Miz, a former WWE Champion in his own right, capture his first Intercontinental Championship.
SummerSlam 2012 was the night of Antonio Cesaro's first WWE title win when he took the United States Championship from Santino.
Both men will still be champions after Night of Champions concludes.
The Miz is the type of champion the WWE needs behind the Intercontinental Championship. The belt is a long-running tradition for the company, and its elevation started within the past year with Cody Rhodes. Miz has the ability to make any crowd hate him in an instant, which will do wonders for the support given to his challengers. He's suffered losses against John Cena and Randy Orton since capturing the title, so a win at Night of Champions is just what the doctor ordered.
Antonio Cesaro is a brand new champion in the WWE. He recently beat a comedy act on the online stream that preceded SummerSlam—not a glorious start to his first United States Championship reign.
But Night of Champions provides Cesaro with the opportunity to gain a signature win with the championship gold around his waist.
Credit: WWE.com
While I have already predicted a Brock Lesnar appearance at WWE Night of Champions, I haven't discussed the WWE Championship match itself.
WWE Champion CM Punk and former 10-time WWE Champion John Cena have amazing in-ring chemistry, rarely having a bad encounter. Their best match to date was their 2011 Money in the Bank encounter, a match held in front of a rabid Chicago crowd. Punk won the match, the WWE Championship and "walked out" of the WWE, due to a storyline contract dispute.
His return lead to more WWE Championship matches with Cena. While each match was entertaining, none could match their Money in the Bank contest.
Now the tables are turned and the WWE Championship will be defended in Cena's hometown of Boston, Massachusetts. While CM Punk enjoyed the full support of his hometown at the 2011 Money in the Bank event, the crowd is likely to provide less support to Cena. Don't mistake that for a hostile crowd towards Cena, but even in his hometown he receives some "Cena Sucks" chants.
Add in the fact that CM Punk is now a heel with a (perceived) manager in Paul Heyman. That changes his style and adds many variables to the match.
CM Punk is proven as a ring general and is already excelling as a heel. At Night of Champions, the change of style could prove to be the tipping point for this match. Punk (and Heyman) won't have to deliver a masterful performance to get the entire Boston crowd behind Cena, but a masterful performance can lead to the best match the pairing has ever had.
And I fully expect them to deliver just that at Night of Champions.