5 Dutch Players to Watch in World Cup Qualifier Against Hungary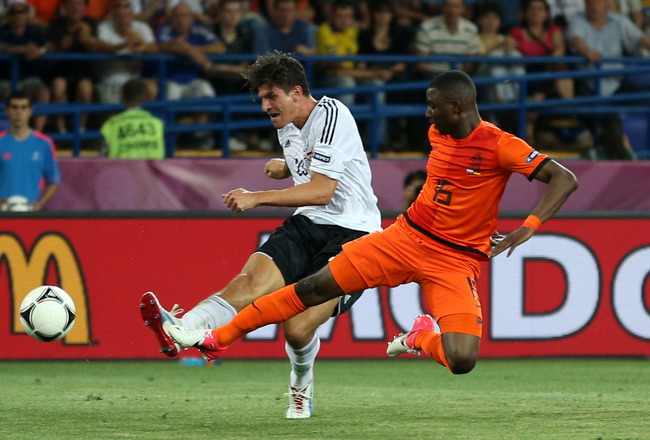 Julian Finney/Getty Images
The Netherlands will travel to Budapest for an important, albeit very early World Cup 2014 qualifier against Hungary.
They managed to pick up a win in manager Louis van Gaal's first competitive match since he took over as national team coach a second time.
It's imperative that the Netherlands start to build up the momentum that was lost during Euro 2012, when they famously or infamously, failed to pick up a point in the group stage.
Van Gaal implemented a few changes in the match against Turkey last Friday. Removed from the squad were Nigel de Jong and Rafael van der Vaart. He also had to replace Mark van Bommel, who retired from international football.
The result was a squad that retained Wesley Sneijder, Arjen Robben and Robin van Persie but included a lot of inexperience at the back and midfield.
A 2-0 scoreline covered up much of the deficiencies that the Netherlands showed, and they very easily could have been beaten by Turkey.
In the end, though, it's two points and a very good start to qualification.
Here's five players to watch when the Dutch meet Hungary.
Arjen Robben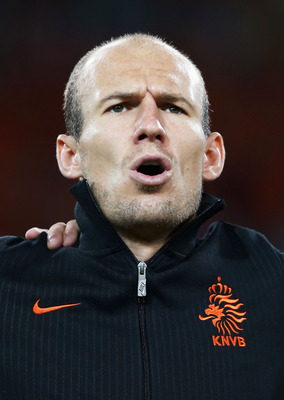 Julian Finney/Getty Images
On his best day, Arjen Robben can be considered unplayable against defenders. However, on the other hand, Robben can be unplayable for managers on his worst day.
He received, no doubt fairly, some of the harshest criticism from both Dutch and casual football supporters.
Robben looked to be at his most selfish as time after time he would run down the right, drag the ball to his left foot and shoot high or wide of the goal. His attitude on the pitch when things didn't go his way also did nothing to improve the team's play.
In the match against Turkey, though, Robben looked much closer to his unstoppable run of form with Bayern Munich in the 2009-10 season.
He was a constant threat down the left flank and helped to create chances for his teammates.
There was, however, a moment of frustration for Robben when Luciano Narsingh failed to deliver in a ball into the box in a timely fashion.
Aside from that, though, he put in a Man of the Match performance. It's that type of play that makes Robben and the Dutch squad, as a whole, world class.
Kevin Strootman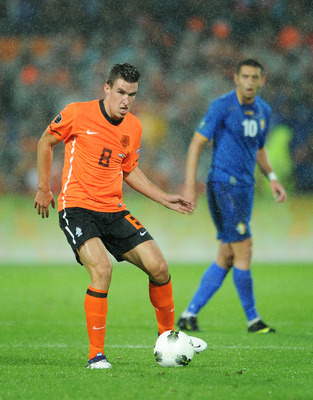 Jasper Juinen/Getty Images
Kevin Strootman looks to have supplanted Rafael van der Vaart as the deep-lying playmaker for the time being.
Van der Vaart, only 29, has picked up 100 international caps, so it was a bit of a surprise when Louis van Gaal didn't pick him. His public questioning of Bert van Marwijk's selection did him no favors, though.
While he's always excelled in a more advanced position up the pitch, van der Vaart always played a good foil to Mark van Bommel or Nigel de Jong in the center of midfield.
Strootman is a more natural central midfielder, thus fitting more into the 4-3-3 that van Gaal looks to be using, going forward in qualification.
He didn't put in great performance against Turkey, but it was only his 12th international cap.
The Dutch are in a period of transition, so it's important to start putting young players like Strootman in now.
He can provide the crucial link between the defense and Wesley Sneijder in the attacking third that was so sorely lacking at Euro 2012.
Leroy Fer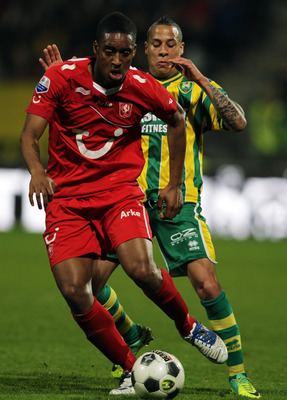 Dean Mouhtaropoulos/Getty Images
With both Nigel de Jong and Mark van Bommel out of the squad, there's an opening at the defensive midfielder position for the Netherlands.
Louis van Gaal opted to start Jordy Clasie against Turkey because of Clasie's passing ability. It was a decision that he would later regret.
In the 50th minute, he subbed on Leroy Fer in place of Clasie.
Fer performed better, so it's likely that he'll be given the start against Hungary.
He doesn't offer the kind of attacking option that Clasie does. Fer is more in the mold of de Jong, just not with the kind of reputation that de Jong carries.
Jetro Willems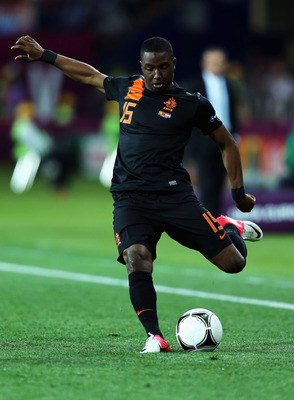 Ian Walton/Getty Images
Jetro Willems, like Arjen Robben, was highlighted as one of the Netherlands' biggest underperformers at Euro 2012.
Much of the criticism, though, was leveled at Bert van Marwijk, who chose to play the 18-year-old left-back.
Willems became the youngest player ever to appear in a Euros, and his inexperience was put on display for the world to see.
He should be very good going forward, but like all attacking wing-backs, he needs to learn how to balance his attacking and defensive priorities.
His performance in the first half against Turkey left a lot to be desired, but Willems picked it up in the second half.
If the Dutch can get an early goal and open up the game a bit, then Willems will have a field day running down the left flank.
Luciano Narsingh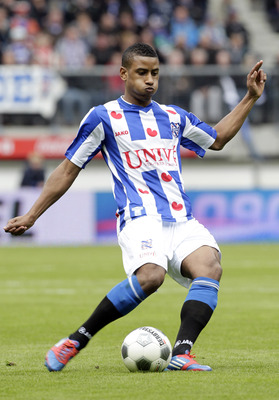 EuroFootball/Getty Images
Luciano Narsingh looks like one of the few young Dutch players who is ready to compete at the highest level.
At only 21 years old, he's without a doubt the best young attacking prospect that the Netherlands have.
He played very well against Turkey, and his constant attacking was rewarded late into stoppage time, in the second half, when he scored.
Even though the goal came as Turkey had thrown everything forward trying to get an equalizer, Narsingh had put in very good 90 minutes.
His inexperience showed a little when he failed to find Arjen Robben alone in the box in what would have been a sure goal.
With Robben and Narsingh on the wings, the Netherlands also have a much greater width than they had at Euro 2012.
Narsingh will be one to watch in the coming months in the buildup to World Cup 2014. With any luck, he'll be one of the key contributors in the attack.
Keep Reading