'Face Versus Heel': Are All WWE Superstars Just Tweeners Now?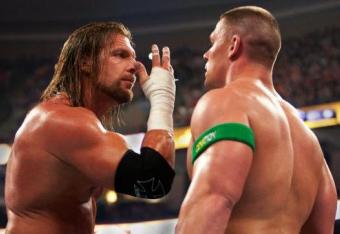 Photo Courtesy of wwe.com

One of the biggest storylines going right now in the WWE is the highly anticipated heel turn of WWE Champion CM Punk. After a few weeks of semi-heel actions, including picking a fight with commentator Jerry Lawler, CM Punk made his big jump when he brutally assaulted Lawler inside a steel cage two weeks ago and attacked John Cena backstage last week on Raw.
So, that has to make CM Punk the biggest heel in the WWE right now, right?
Within the storyline, he will be viewed that way mostly because he's feuding with John Cena and the built-up fight will happen in Cena's hometown. But what about the audience?
When I think of the wrestling terms "face" and "heel," I think of the audience's reaction to the superstar. If we go by that, hasn't Cena been basically a heel for the last three years or so?
It's always nice to think back to the past and remember the pops that certain wrestlers like Stone Cold Steve Austin and The Rock would receive when they made their way to the ring. It's also equally nice to remember the boos throughout an arena when Triple H or Vince McMahon would make their entrance.
Now, no matter the status of the superstar, the reactions are all similar. So, my main question is, are we moving from the age of "faces" and "heels" to the age of tweeners, where it becomes the superstar's job to either get the fans to hate or love them?
WWE sets up the storylines with the usual good guy versus bad guy setup, but it definitely appears that it'll be up to the superstar to get himself over whether good or bad.
Take Punk for example. His teaming with Heyman is a storyline heel move, but let's face it, fans are most likely going to cheer because they're pumped that it appears we are about to have a new stable.
Now, with Cena, he's done nothing to change his image for years now, so obviously he's OK with receiving both love and hate from the WWE Universe.
What's your take? Will you cheer or boo a superstar based on the storyline the superstar is present in, or will you cheer an obvious "heel" like Dolph Ziggler because he's fun to watch in the ring and continue to boo the "face" Randy Orton because his character is getting boring?
Let me know your take in the comments below!
This article is
What is the duplicate article?
Why is this article offensive?
Where is this article plagiarized from?
Why is this article poorly edited?