WWE Night of Champions 2012: Who Should the Miz Face?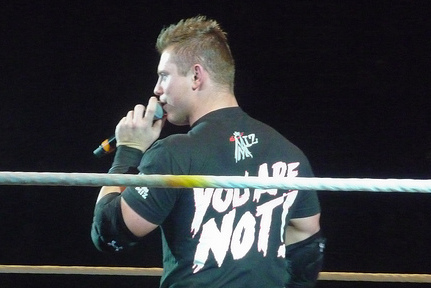 photo on Flickr by simononly
As Night of Champions approaches, the Miz is left without an opponent.
The intercontinental champion defeated Christian for the title at the 1,000th episode of WWE Raw. Since then, not many have challenged the Miz for the title.
His only successful pay-per-view effort was defeating Rey Mysterio at SummerSlam. Miz is expected to protect his title, as all championships are required to be defended at the PPV. Who should Miz face at Night of Champions?
Here are five scenarios that might work for the Miz.
Begin Slideshow

»
The One-Man Rock Band has gained momentum backstage and in the ring.
Despite not winning many matches, it could be an interesting turn of events if Slater gets the shot. The match could make Miz transition into a face for the foreseeable future.
Many of the legends that worked with Slater said they enjoyed their experiences with him leading up to Raw 1000. Legends, such as JBL, said that Slater was fun to work with and thanked him for their moment.
Why not reward Slater with a title shot? Why not give Slater a chance to vie for a singles title?
Slater could also be involved in a triple threat with Miz and another superstar he recently feuded with. This brings us to our next potential opponent.
The Long Island Iced Z is slowly getting exposure again on both Raw and SmackDown.
His recent victories over David Otunga and Heath Slater show the WWE are invested in Ryder again. His recent victory over Daniel Bryan also demonstrates the WWE's faith in Ryder.
The former U.S. champion isn't ready for the main-event spotlight. However, he should be firmly entrenched in the midcard picture.
A match with Miz would do wonders for both. Both wrestlers are flashy and love to show off. Especially to the WWE Universe.
A potential triple threat with Heath Slater would only add to the charismatic flair these two can bring to the table.
It seems unlikely either man could receive a title shot on their own, especially since they're embroiled in their own feud.
Why not put these two together? This potential triple threat could benefit all three competitors.
Miz needs to get back in ring shape. Putting him with two workers will only make him better.
Rhodes is capable of putting on good matches with anyone. He can make Miz and Cara better. While the latter has had problems adapting to the WWE wrestling style, both Miz and Rhodes can help him gain positive exposure.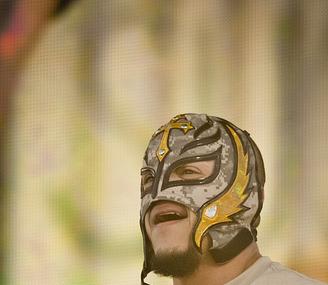 photo on Flickr from Reckless Dream Photography
A SummerSlam rematch would benefit both men.
Mysterio can work well with an opponent on numerous occasions. Working with Miz cannot only help him get in that better ring shape but also further the feud for the Intercontinental title.
Another possibility is to add Mysterio to a potential Rhodes/Cara/Miz match. Merging those feuds, which have had little time to develop, can show how important the Intercontinental title is in the WWE.
Mysetrio is still a good wrestler. His in-ring ability can bring out the best in his opponents.
Either way, Miz should get Mysterio as an opponent. He'll only make him better.
The WWE's budding odd couple/opponents would make an interesting scenario for the Miz's title.
Kane and Bryan are both involved in an exciting and intriguing feud. Their anger management skits have kept them in the limelight without being in the title picture. It's likely they'll fight each other at Night of Champions, but many could say they saw that already.
Why not add a different ingredient to the occasion? Why not add a title in their feud?
Miz would benefit huge from these two. Both Kane and Bryan can work in the ring and get the crowd invested.
In fact, both men can make the Intercontinental title as important as it once was. If Miz wins, it would be a huge victory. It would also show how much faith the WWE has in retaining the title.
The match may not happen, but it would benefit everyone if it did.