The honor of hosting ESPN's College Gameday has long been thought of as the network's co-sign of a particular contest as the "Game of the Week."
For the first two weeks of the 2012 college football season, that co-sign has been given to the state of Texas. With Cowboys Stadium the host of Week 1's Alabama-Michigan contest and Week 2 seeing a short trip over to Texas A&M for its game against Florida, there hasn't been much in the travel log for the crew so far this year.
That should change in Week 3 as a myriad of top-tier games vie for the honor of hosting the show—none of which are in Texas.
Though nearly all of Week 2 of the schedule is yet to play out, here's an early look at the games most likely to host Gameday next week.
Alabama at Arkansas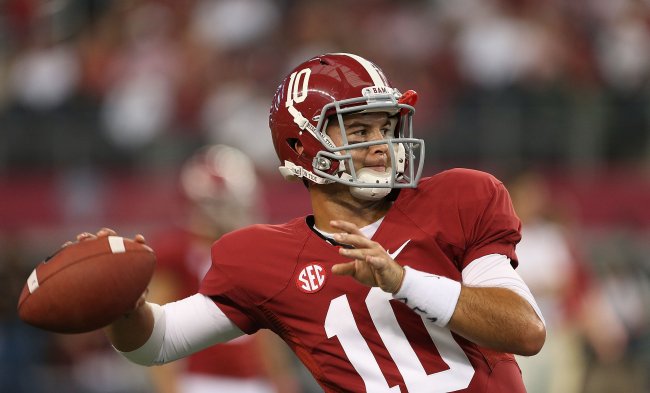 Leon Halip/Getty Images
Barring a landscape-altering loss from either side this week, a clash of two top 10 SEC rivals will be college football's most hyped game for Week 3.
And considering Gameday's penchant for choosing big games involving passionate rivalries, Alabama-Arkansas should be the clubhouse favorite for next week.
The only factor going against Alabama-Arkansas getting the nod is that the Crimson Tide has already been featured on Gameday this season.
Though ESPN is usually wary about early-season repeats, it would be unfair to the Arkansas faithful to rob them of the experience. This will be the biggest game of the week, and should be the one featured by all objective measures.
USC at Stanford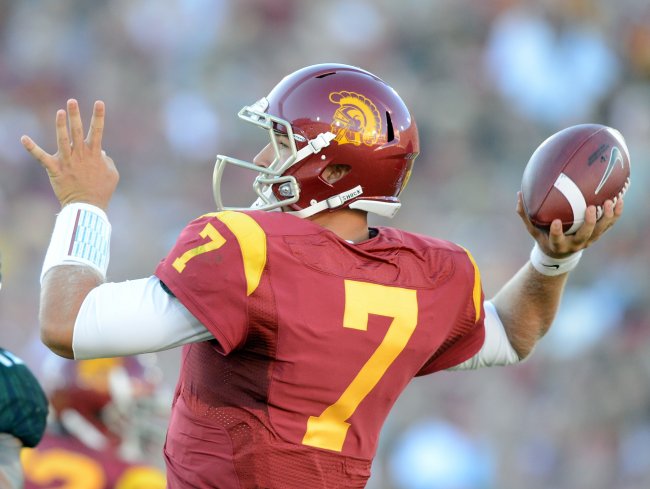 Harry How/Getty Images
If Gameday chooses to forgo featuring Alabama for the second time in three weeks, then it seems obvious following Heisman favorite Matt Barkley and his Trojans to Stanford will be the choice.
The Cardinal comes into the season showing a re-commitment to the run after losing star quarterback Andrew Luck to the NFL. Led by Stepfan Taylor, Stanford's running attack could give USC problems and force a little upset alert intrigue heading into the game.
With Gameday yet to make a trip out west, look for a strong consideration for this Pac-12 matchup.
Notre Dame at Michigan State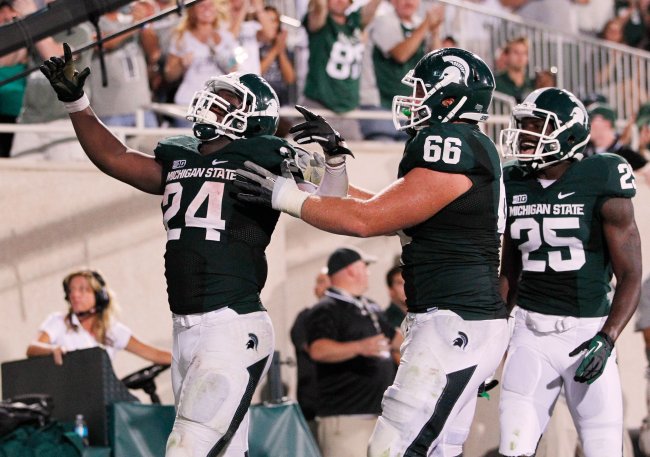 Gregory Shamus/Getty Images
The game has two of the more storied programs in college football, both of which should come into next Saturday ranked. It has the intrigue of Notre Dame freshman quarterback Everett Golson and a sudden Heisman Trophy candidate in Michigan State running back Le'Veon Bell.
Most importantly, the game will be televised on ABC in prime-time. As a cross-promotional tool for the two Disney-owned networks, there couldn't be a better choice.
And considering this will be one of a select few Notre Dame games not broadcast on NBC, this could be Gameday's best shot at the Irish this season. It would be an obvious choice for most weeks, but considering the amount of top-tier games on the slate for Week 3, it's an underdog at the moment.
Just not by as much as you would think.