WWE Smackdown: 5 Positives to Take Away from the September 9 Show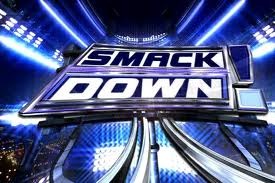 Hello Bleacher Report! Today, I'm going to be taking a very optimistic look at this past Friday Night Smackdown. Like most shows, there was both good and bad; I'll only be pulling out the positive parts of the show.
After a solid show last week, I feel Smackdown is starting to pull off a streak of good television. Not to mention, with the ending of this past Raw, it looks like things will continue to improve. While there are always kinks that need one tweaking, WWE is definitely moving in the right direction.
This past Smackdown seemingly had it all. There was tag team matches, lawsuits, well-fought matches, long awaited returns and even some solid mic work. But only five can make the list, so without further ado, let's begin.
Begin Slideshow

»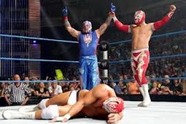 With a likely match between Rey Mysterio and Sin Cara, going down at WrestleMania 29, WWE has already begin to link the two masked men together. However, as of right now, they are allies. The two have been teaming together for a few weeks now, and there is no denying the excitement they bring to the table.
This week was no different, as they defeated Cody Rhodes and The Miz. While I'm upset with Cody taking yet another loss, the match was pretty solid all around. Sin Cara has been slowly improving and it is really paying off. It is obvious he has made the necessary adjustments to the WWE style of wrestling. While these two teams probably won't be getting involved in the tag team division, they all had a good showing.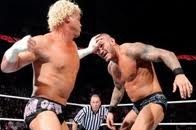 After their match the other night, its seems WWE realized the potential in a feud between those two, and has immediately pulled the trigger. There is no doubt a pay-per-view match between these two would be a show stealer, and it would help the continuous rise of Dolph. While Ziggler is just inches away from the World Title, this feud would help him become a believable champion.
On Smackdown, the two hinted at the start of a rivalry. While WWE has been known to change plans in a heartbeat, I doubt they would have a change of heart when it comes to a rivalry of this magnitude. The promos between these two will be solid enough to progress the storyline, but we all know the real excitement behind this feud is the actual match.
I can't wait to see these two wrestle for an extended period of time, and it doesn't seem like I will be waiting to long.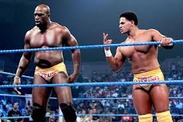 I know its been said time and time again, but the WWE tag team division is on the right track. While there are no real feuds or storylines in the division right now, there is no denying the overall teams and talent involved continues to expand and grow.
On Friday, The Prime Time Players managed to pull out a victory over The Colons and The Usos. This does in fact mean that the Prime Time Players will once again attempt to take the belts off Kofi and Truth. With yet another rematch between these teams, I'm assuming Darren Young and Titus finally seal the deal and end the lengthy reign of the Tag Team Champions.
Both the Usos and Colons are great teams and should be around for years to come. However, the Prime time Player are riding the momentum, and they kept it up this week. In my opinion, it won't be long before we see gold around PTP.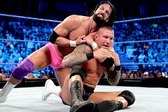 Damien Sandow has only been around a few months, but he is already one of my favorite wrestlers in the entire industry. He has it all. The mic skills, the in ring talent, the charisma, the look and is way over. But I'm not the only one who has taken a liking to the intellectual savior of the masses. Triple H is apparently big on the young heel, and with him taking the reins away from Vince, Sandow's future looks bright.
While Damien technically lost via count out, it is the second straight week in which Sandow has faced a top-notch face. First, he went up against Sheamus, and this week, he faced arguably the second most popular superstar in the WWE today, Randy Orton.
Damien is rapidly climbing up the rankings, and I don't think it will be long before he becomes a huge part of Smackdown.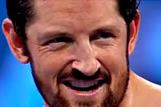 After a slew of vignettes were shown airing the return of Wade Barrett, this past Smackdown finally helped kickstart the "Barrett Barrage" a second time around. Wade was the victim of a badly timed injury, and should soon find himself in the main event scene once again.
The match itself was nothing more than a two minute squash match. He pulled of a couple of moves and pinned Yoshi. However, he didn't win it with the usual Wasteland finisher. Instead he connected with a hard shot that completely knocked Tatsu out. While this probably won't become his finisher, it proves that WWE is extremely committed to showing a more aggressive side of Wade. I for one, am excited.
Wade's career has definitely had its highs and lows, but as of recent, it is definitely trending in the right direction.