Tennessee Football: 5 Keys to the Game vs. Georgia State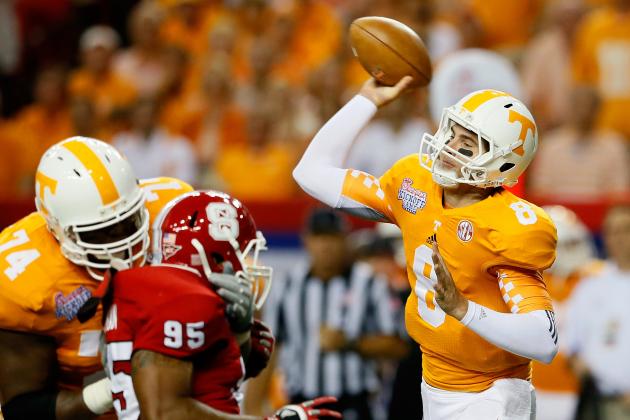 Kevin C. Cox/Getty Images

While many teams opened their seasons last week with a big win over a cupcake, Tennessee started with a game against a BCS school.
North Carolina State is by no means one of the top teams in the country, or its conference for that matter. However, it was a more challenging game than most major programs played.
The Vols were impressive most of the night on their way to a 35-21 win.
This Saturday, they will get an opportunity to play a cupcake. Georgia State is coming off a 33-6 loss at the hands of fellow FCS member South Carolina State.
Now, they will venture into Neyland Stadium for the Vols' home opener of the 2012 season.
Here are the five keys to the game for Derek Dooley's squad…
Begin Slideshow

»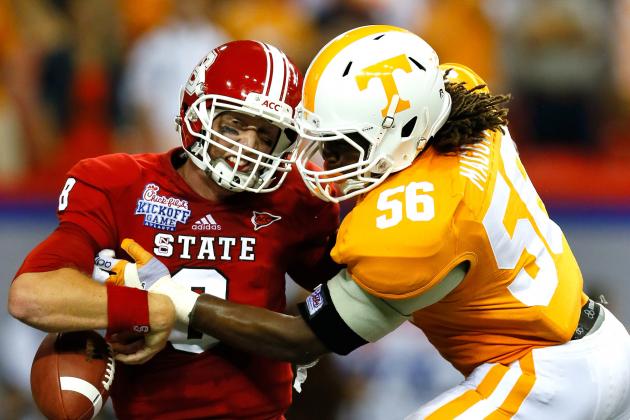 Kevin C. Cox/Getty Images

The outcome of this game is really not in doubt. Tennessee could win this one with its third-stringers.
The most important thing to keep an eye on in this one is the health of the Vols afterward. Tennessee enters with some guys at key positions already banged up.
Herman Lathers suffered a shoulder injury in the opener and has been restricted in practice throughout the week. Fellow linebacker Curt Maggitt has also been held back this week.
Linebacker isn't exactly a position where the Vols have an overflowing abundance of bodies.
With Florida lurking next Saturday, Tennessee's main objective is to make it through Saturday without suffering any injuries in a game that is not in question.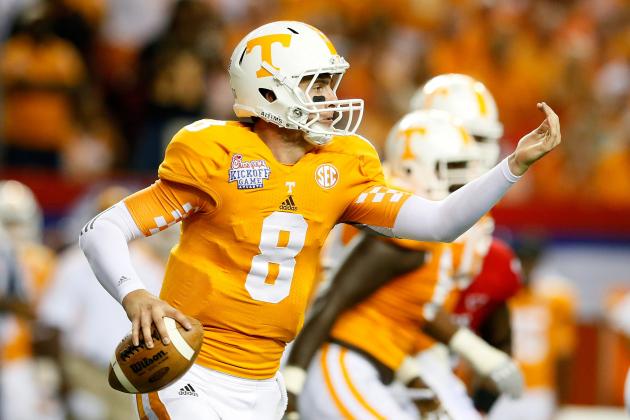 Kevin C. Cox/Getty Images

Everyone is aware that Saturday's matchup should not be close. Tennessee is superior to Georgia State in every way.
However, if you are Derek Dooley, you want your players to approach this game as if they are playing Alabama.
Great teams approach every game the same regardless of the opponent.
If the Vols are fully focused and approach this game like any other, the game will be over well before halftime. All too often, though, Tennessee has struggled in games like this.
Taking care of business from the outset on Saturday will signal a step forward in maturity for this team, as well as show that this team is in the right place mentally.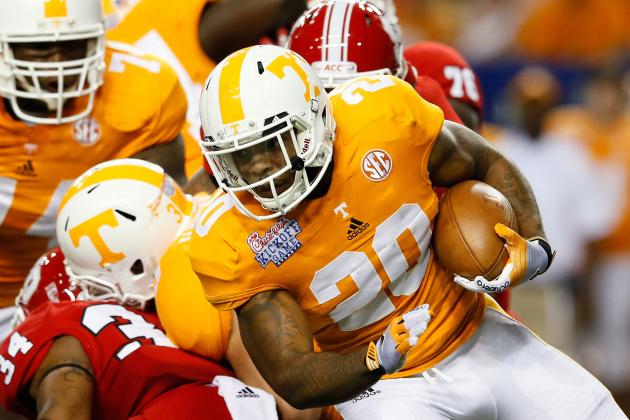 Kevin C. Cox/Getty Images

While the numbers show that the running game for the Vols was much improved last week, Tennessee still has a lot of work to be done in that department.
The Vols were able to make countless big plays, but really struggled when it came to short-yardage situations. Tennessee was not good at converting on 3rd-and-short and also failed on the quarterback sneak that stopped it from leading by two scores at halftime.
To win in the SEC, you must be able to line up on 3rd-and-short and push the defense off the line. If the Vols aren't able to do so, they are going to struggle in conference play.
Georgia State doesn't offer a strong opposition for the Vols offensive line, which means there should be zero struggles in short yardage. Just because there shouldn't be struggles doesn't mean there won't be, though.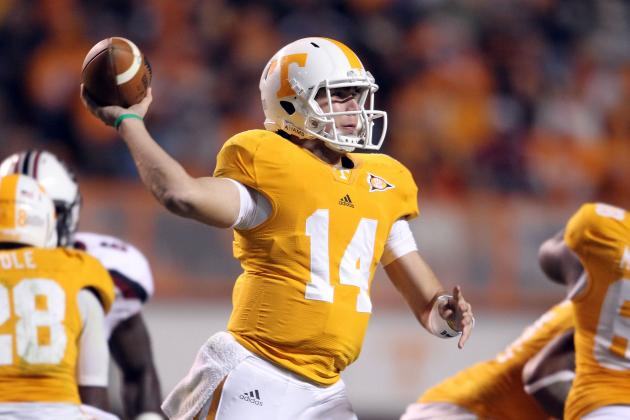 Andy Lyons/Getty Images

If the Tennessee offense takes care of business as it should, Tyler Bray won't be in the game past halftime. If it's clicking on all cylinders, Bray may exit the game earlier than that.
This means backup Justin Worley should see plenty of time on the field. It's very important for him to get an opportunity to get live-game action when at all possible.
No one is anticipating a Tyler Bray injury, but as Tennessee fans saw last year, you never know. If Bray goes down, Worley is the man who will be in charge of leading the Tennessee offense.
Therefore, the more reps he can get early in the season, the more prepared he will be if that time comes.
Saturday should be a great opportunity to get Worley plenty of time.
Kevin C. Cox/Getty Images

Too often in the first half last Friday, the Vols had defensive miscommunications that led to big plays for the Wolfpack.
It's not surprising that was the case considering Tennessee is transitioning to Sal Sunseri's new 3-4 defensive scheme. However, those communication mishaps need to be corrected as quickly as possible.
As the season goes along and the competition gets stiffer, those errors become more costly.
Against an inferior Georgia State offense Saturday, Tennessee will have plenty of chances to make sure everyone on the defense is on the same page.
Every single game for the Vols should show an improvement in this department.